Discussion Starter
·
#1
·
I have a build thread, but I'll probably get more insight in this section- this will only be the SFA part of my truck rebuild.
Here is the other thread- I'm not going to bother posting SFA stuff in there now.
http://www.s10forum.com/forum/f30/the-daily-batterram-448046/
Here is the blank slate for the 1987 Wagoneer front and 1994 Isuzu Rodeo rear. I'm going to run 35x12.5R15 BFG KM2 tires and keep the 4.30 gear ratio and Trac-lok limited slip front and back. I plan to use an astro steering box with a wagoneer pitman arm, but I'm not going to know for sure until I mount the front axle.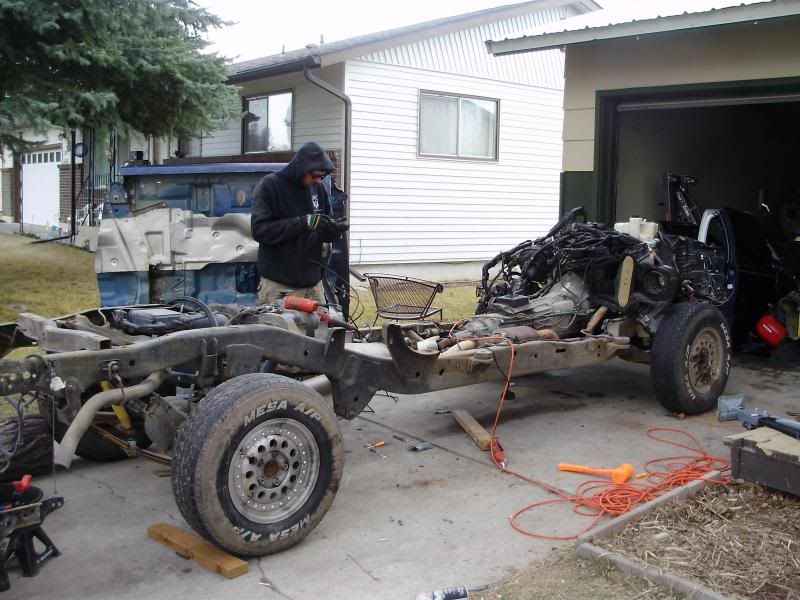 The Rodeo dana44 seems to be in good shape, even the brake pads look brand new, I think I will be OK to just clean it up and re-grease/lube everything and paint it before putting it in.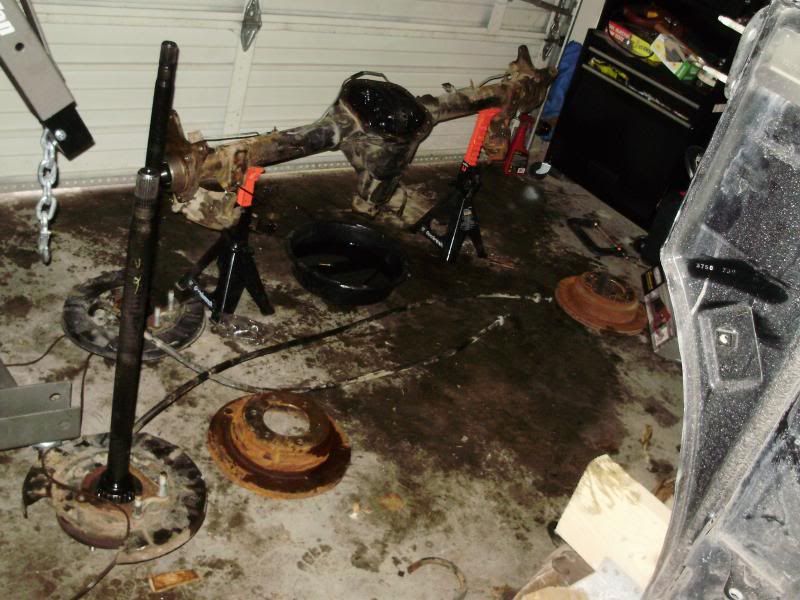 zip ties on the calibres
I cut the old perches off and smoothed it out
I ordered this kit from 4wdfactory.com
8-11-92 is the date stamped into this differential cover.
I'm going to try and keep the stock leaf springs and make new shackles to adjust the rear height to match the front.
I haven't decided on the front springs yet, but dodge dakotas are plentiful at my local junkyard. The front dana44 will probably be a full rebuild- it looks pretty worn out.
I have Mile Marker hubs waiting to go in.
Thanks for taking a look!
-Miko