·
Now i have my real truck!
Discussion Starter
•
#1
•
ok my seats are out of a 75th anniversary pontiac right, and here they are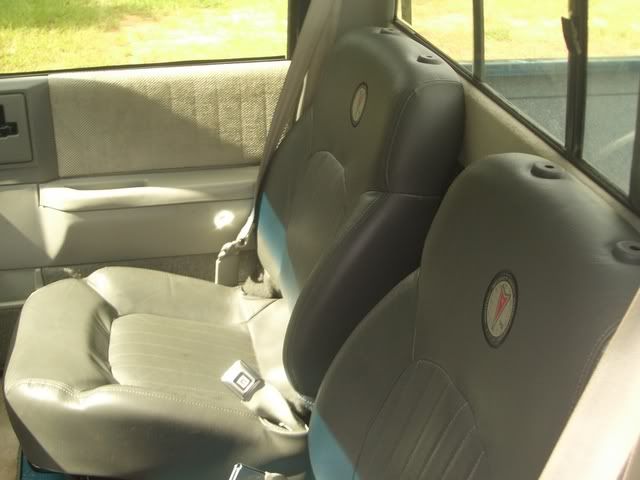 ok see it has the pontiac emblem on the seat, well what should i do with that iv thought about getting a bowtie sewed over it, or gettin the whole top peice done just gray(cost alot more money though)
and i took the headrest off as ya'll can tell but the holes are still there, so im going to have to get a peice of leather sewed over them too i guess anyone got any ideas, and do u think it would be worth it to chop the top of the seats down and inch or 2??