Hello I am just wondering if anyone can maybe circle these parts as i do not understand what the L Bracket is.
-Picked up some cavi seats and all of the how-to threads ever made do not have pics anymore and it frustrated me, just like it does other people who are looking to do the swap. I decided to do something about it and take pics and add them to the old how-to. Hope they help
-Cavi seats were put into a 98 s10 extended cab. For the 98 and up, the hardest part is getting the seats out of the truck because of the torx.
Tools Needed….
13mm wrench (ratcheting one would be nice)
T50 Torx
T20 Torx
Drill and some sort of bit (5/16" worked for me)
Cavi Seats (Left one with s10 track on)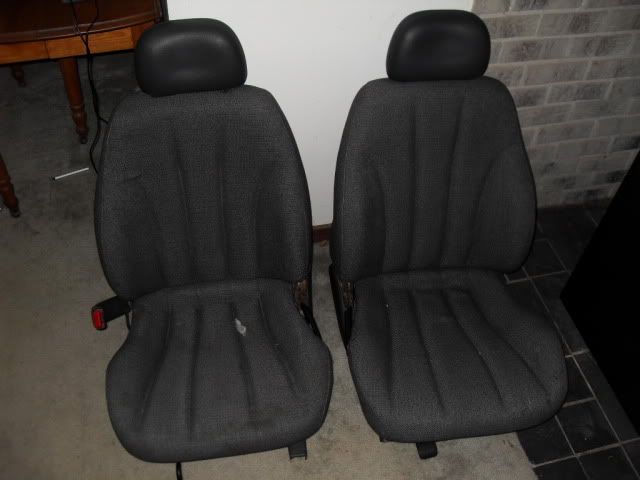 Okay time for the original how-to that was Submitted by
BlackEsDime
, slightly modded and my pics added in………..
Comparison of both seats (Cavi seat on left):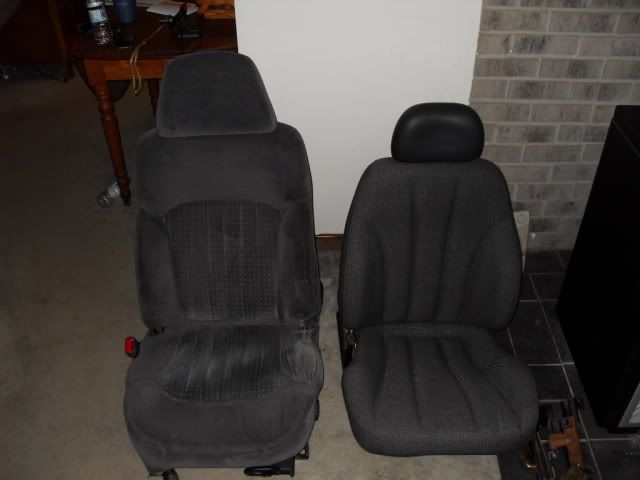 Underside, seat track still on s10 seat: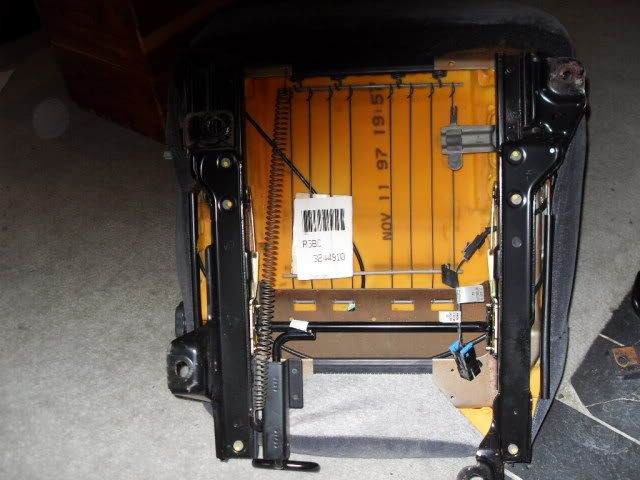 First thing you need to do is take the seat track off of the S10 seat. When taking it off, remove the nuts from all 4 corners, and take the nut off the L bracket on the side without the seat belt.(bracket bolt pictured below
On the side with the seat belt, you need to unbolt the L bracket from the side of the seat to keep the mount for the seat belt latch. You'll need to unclip the seat cover from the back and side with the seat belt so you can pull it back to reveal the bolts. Also Remove the Torx so you can take off your seat belt latch if you need it