·
S10 *****'s Youth Pastor
Discussion Starter
·
#1
·
Good Evening All,
I figured I would start a build thread. This is my 3rd S10 V8 swap. After having selling my 02 SS Camaro, I decided to build another truck. I bought this truck already bagged and bodied from Silver97Dime, I think that's his screen name. He's a good buddy of mine. After he bagged and bodied it, he lost interest. I've bothered him for 2 or 3 years to sell it, and this year he did. I picked it up for a good deal. Before I picked the truck up, I bought a 99 LS1 and a T-56.
This build may go slow, depending on my work and family schedule. I hope to enjoy it soon.
Here's the truck when i bought it. Layin' frame on 20's. SFBD with a 4 Link in the back.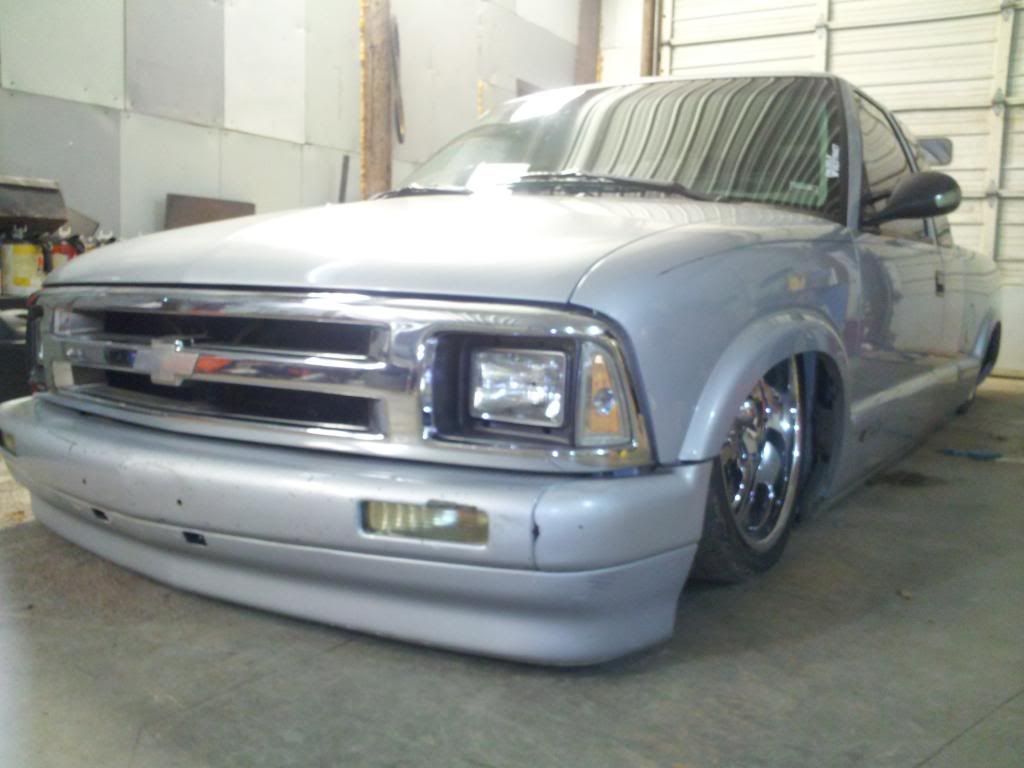 I bought a 2 door Blazer for the fuel tank, to replace the fuel cell that's currently in it. The truck currently has no interior other than the dash and seats. I'm hoping to modify most of the blazer interior to fit. I'll worry about the extended cab stuff when that time comes. I'm swapping the dash out (gray to charcoal), hoping to put heat back in the truck and trying to figure out if I want to attempt to put A/C back in it. I'm also planning on converting to power windows from the blazer
Here's how it currently sits.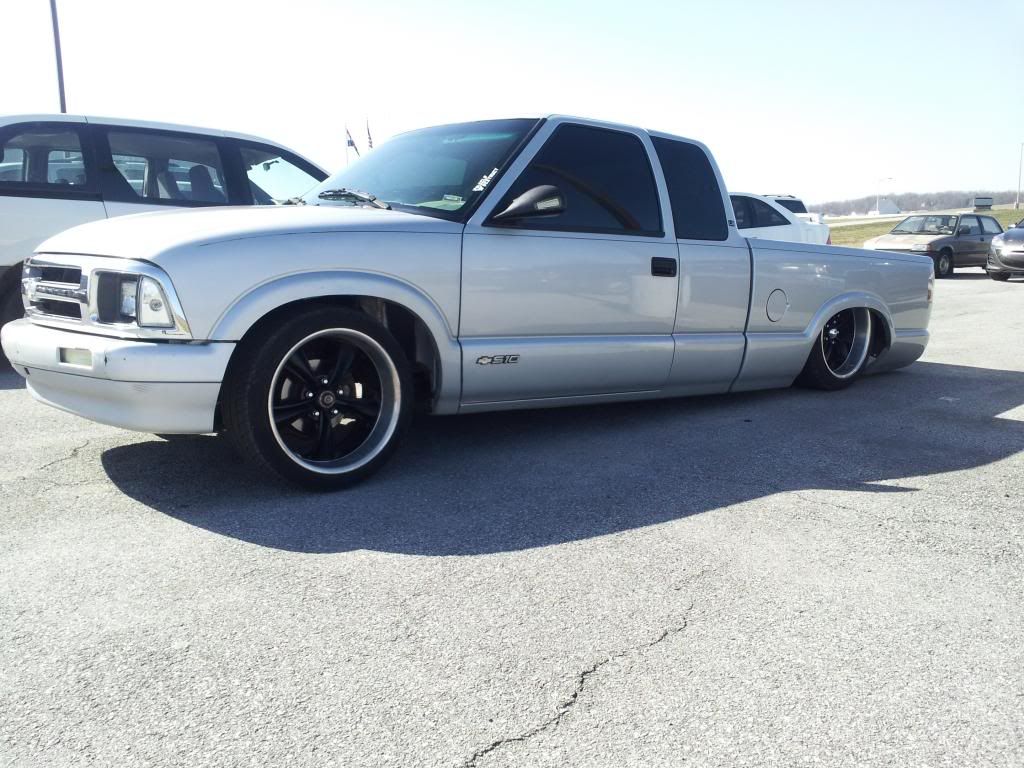 I do some mechanical and body work on the side so I have stuff in and out of my shop all the time. Right now I have 3 other cars and 2 motorcycles to work on in here, hence the possibly slow build/swap.
I had a guy wanting my engine, so I sold the 2.2 which give me some incentive to get started.
I pulled the front clip off the first night and started disconnecting stuff.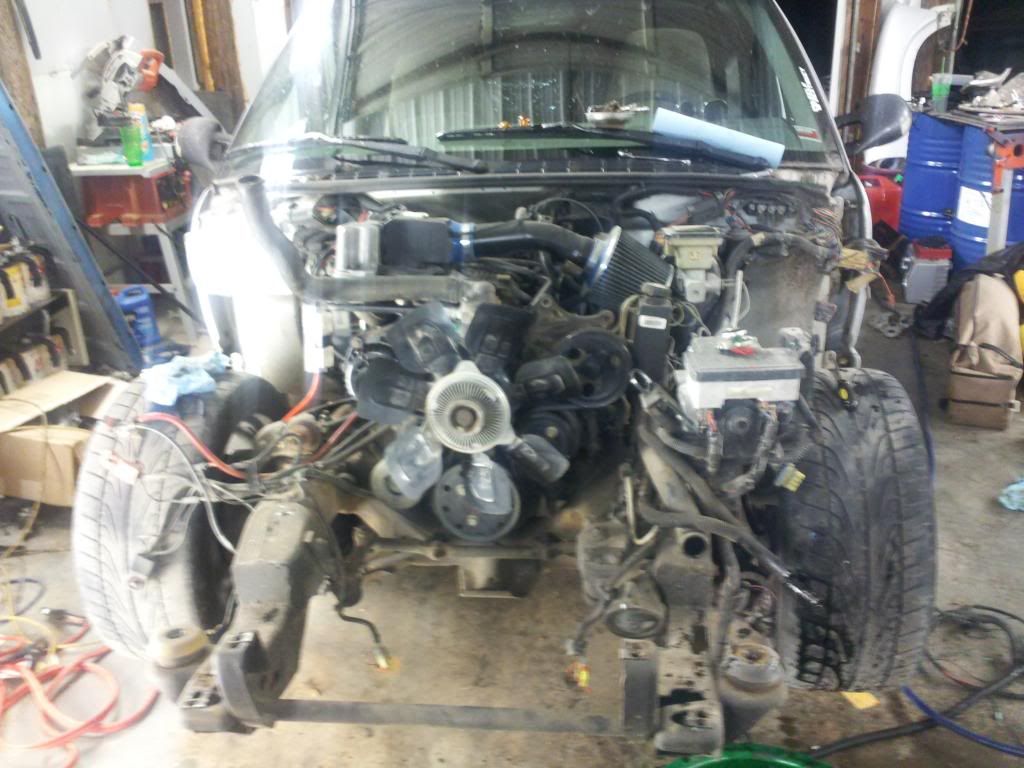 Got the engine/tranny pulled on the second night. Found some stuff that wasn't done as well as i would've hoped when the floor was done on the cab. So I've got some more work to do, mainly some sanding and primering. I also have a leak in my passenger side floor board and I think my 3rd brake light is leaking as well, so I'll eventually shave it.
I've got my engine/tranny, I ordered poly mounts and ceramic headers from CPW. I also have my radiator and fan set up that I ordered from speedcooling.com. I'm very impressed with the quality of the parts. Also, Jared from CPW told me to get some tubular upper control arms. I've got 3 inch drop spindles on the truck right now, and I've been looking at Suicide Doors uppers. Would anyone recommend other uppers in the same price range as SD's that are good quality?? I'm sure I'll plenty more questions. Thanks for looking.
I'm planning on 1-1-1/2 months on truck being down. I want to enjoy it some more this summer.