Discussion Starter
·
#1
·
hello everyone. a close friend of mine bought me a car for christmas, the guy that originally owned it, owns a motor shop and rebuilt the stock motor to make it into a sleeper. well he told me the motor should handle around 22psi of boost...but im not out for speed, so i pulled the motor and gave it to a buddy to use, but he scraped it. well i had an extra s10 rolling chassis, alot of 2x3,1x1 and sheetmetal to spare. i also have an 87 sbc with low mileage...so lets put them together. i built an underslung chassis,(at that point), i am going to notch it since im forced to use such a small wheel. well, im using 15x7 hammers temporarily,and im goin for a rat-rod stlye with this car...it used to be FWD, now its RWD, bagged and bodied...lol so ill post some pics. hopefully you guys like it, cause ive had 3 of these cars and ALWAYS wanted to do this, now i have the chance and im gonna make it happen. the fuel cell is a stainless electrical panel from work that i cut up to make a cell, i tig'd up 2 stainless air tanks, this car will get all stainless lines, im running a 2 link with front and back air suspension. probably gonna get a rear disc conversion if i dont find a blazer rear...anyways...heres a few pics...
heres the engine, itll get march performance pulleys and brackets, motor will be dropped as much as possible.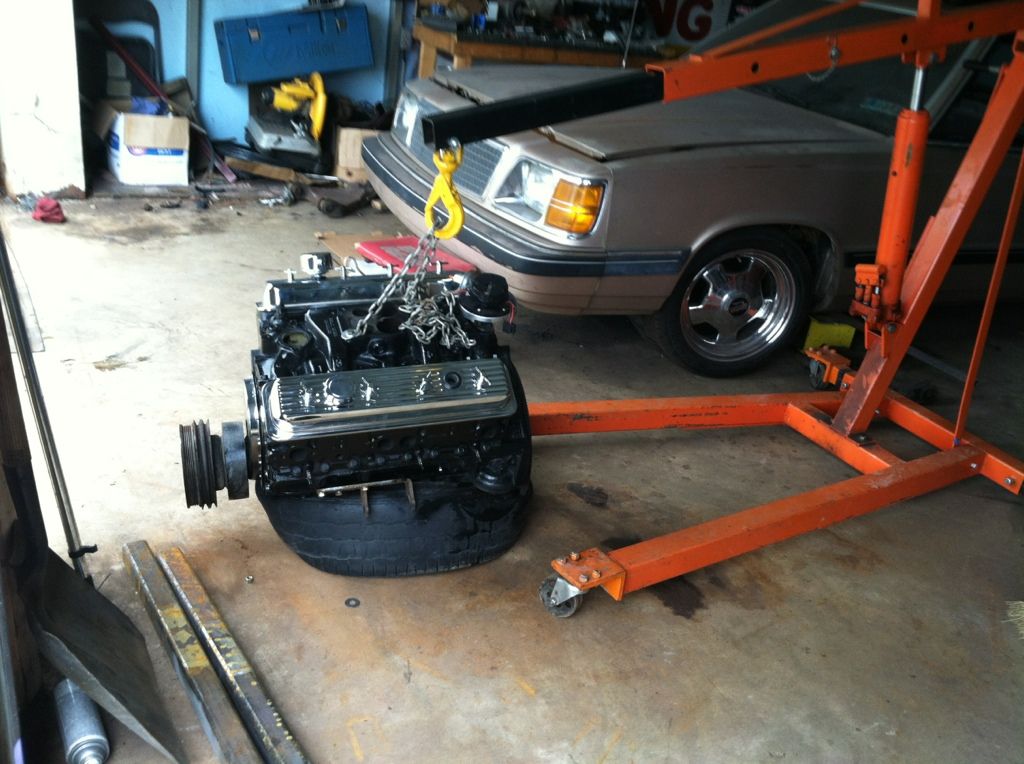 ill skip some of the build up pics and just get to the good part. heres how the frame sits now, this pic has the sbc mounted behind it, you can barely see the valve covers.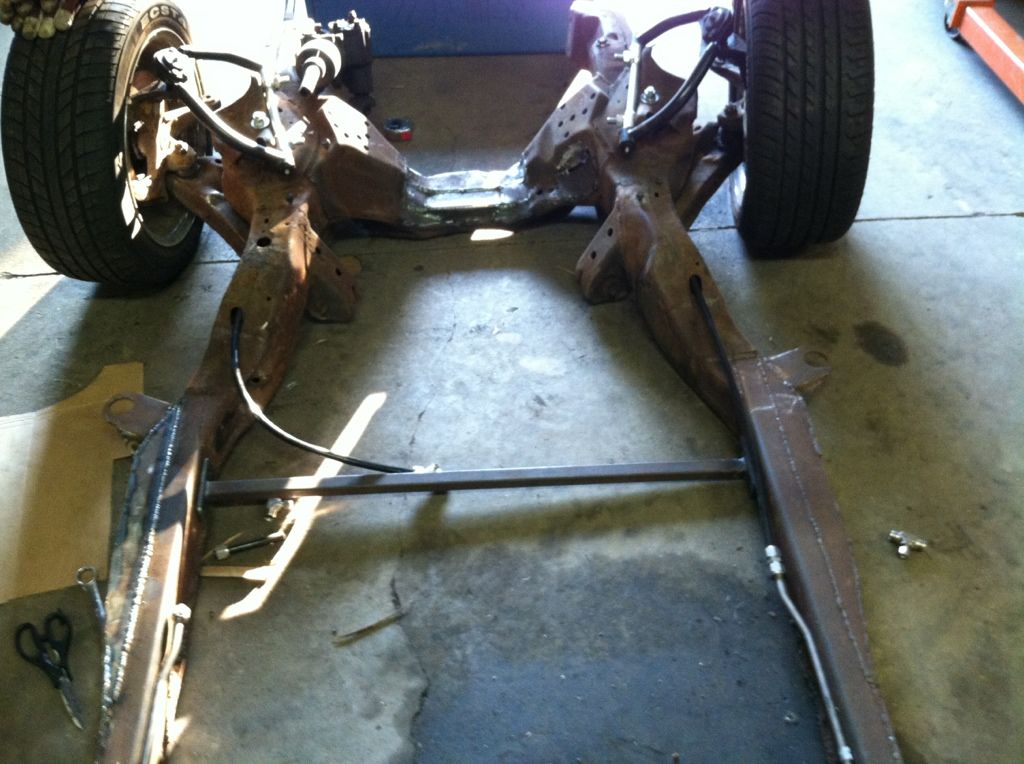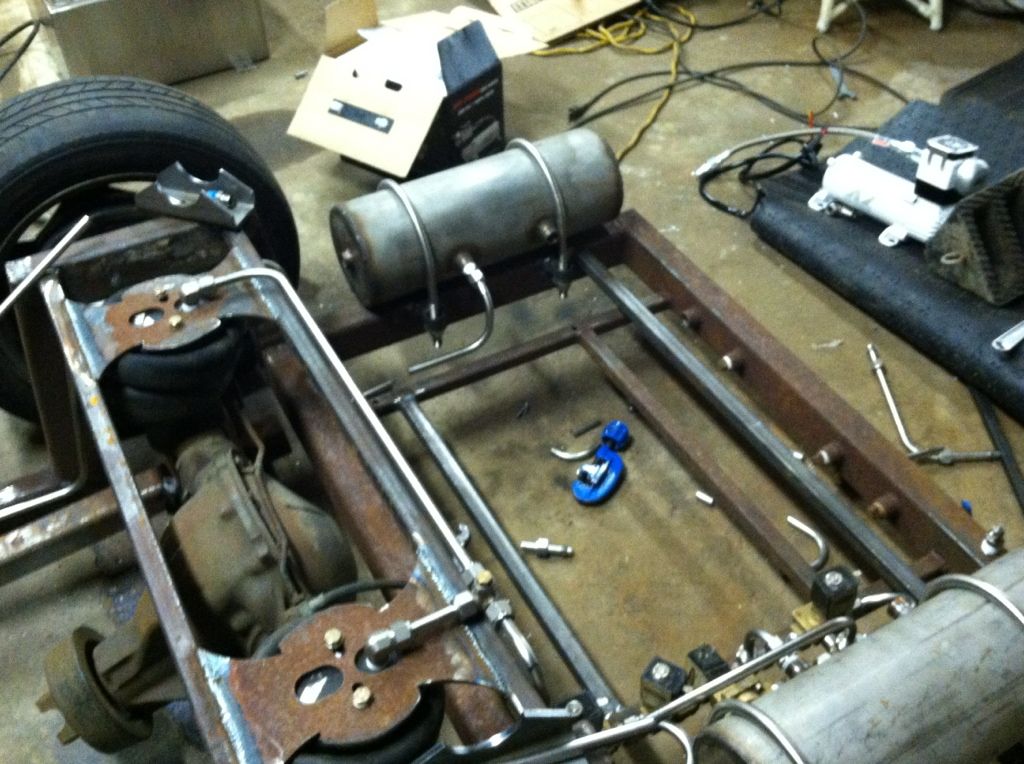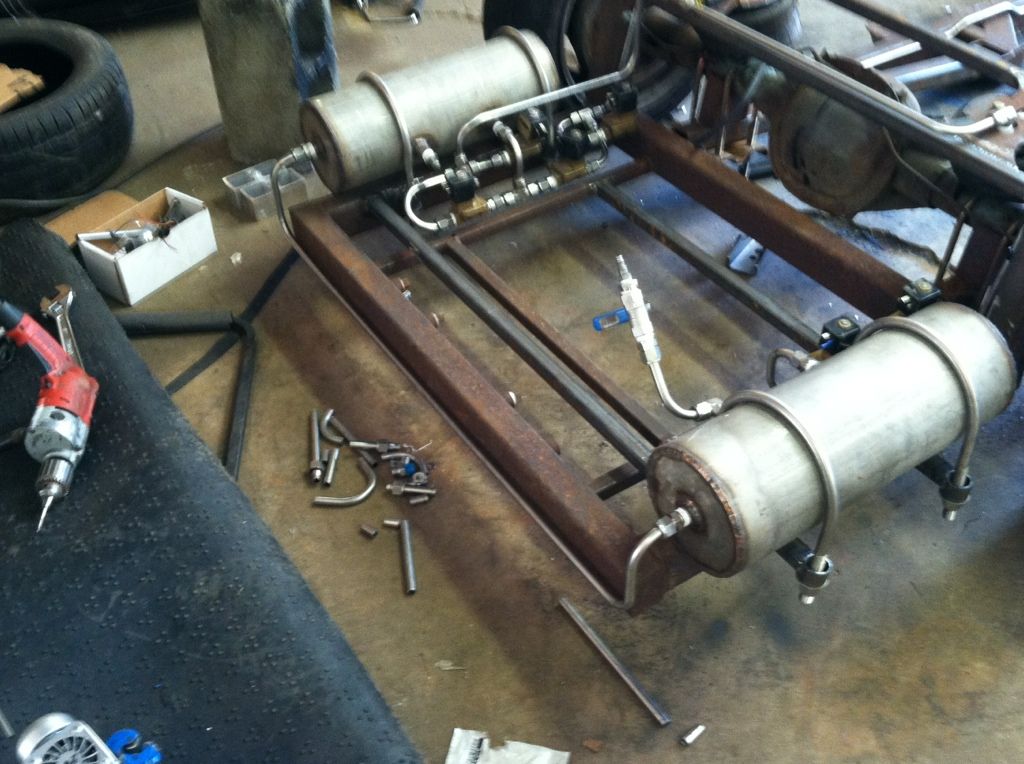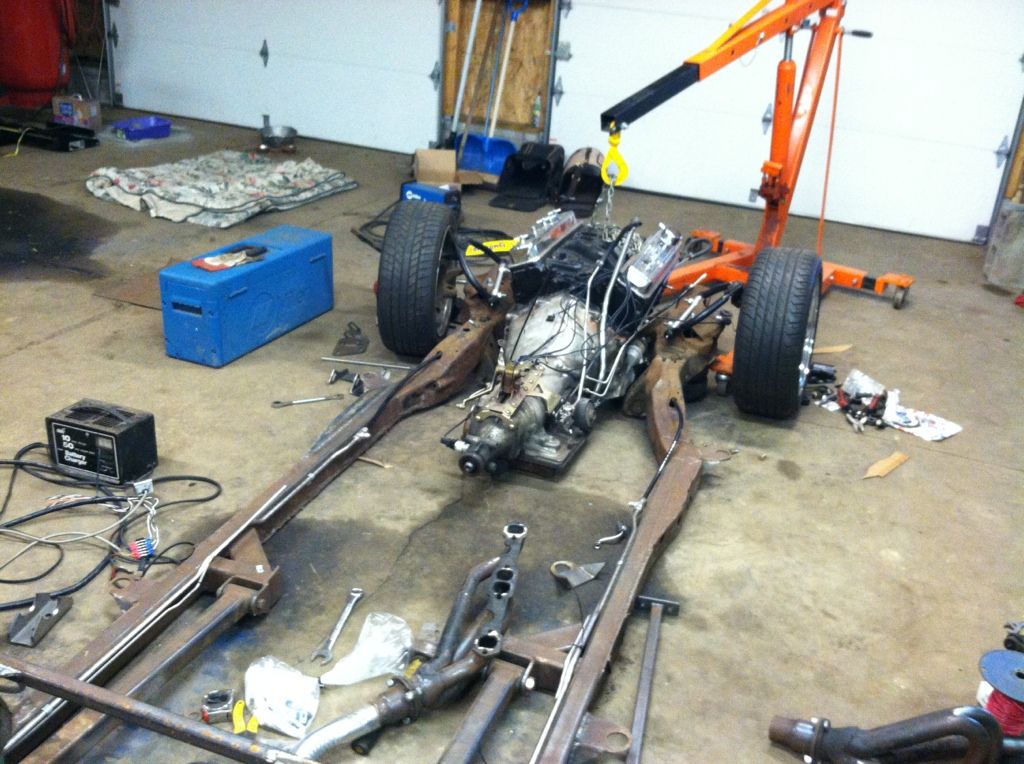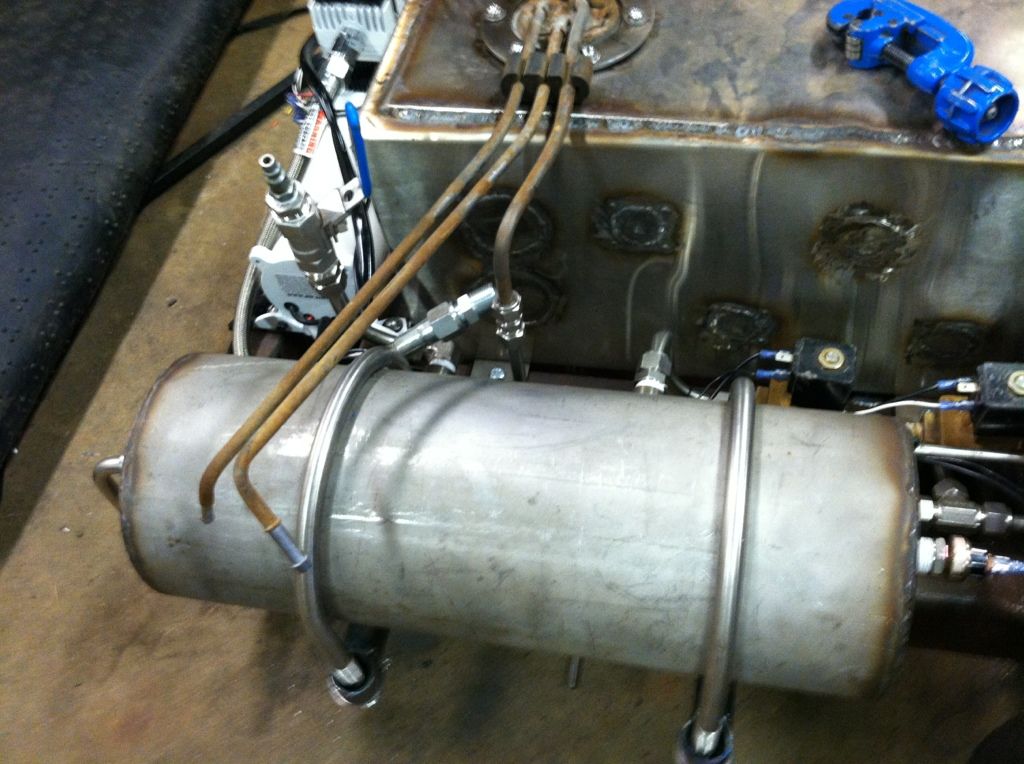 and heres the car the sits over the frame: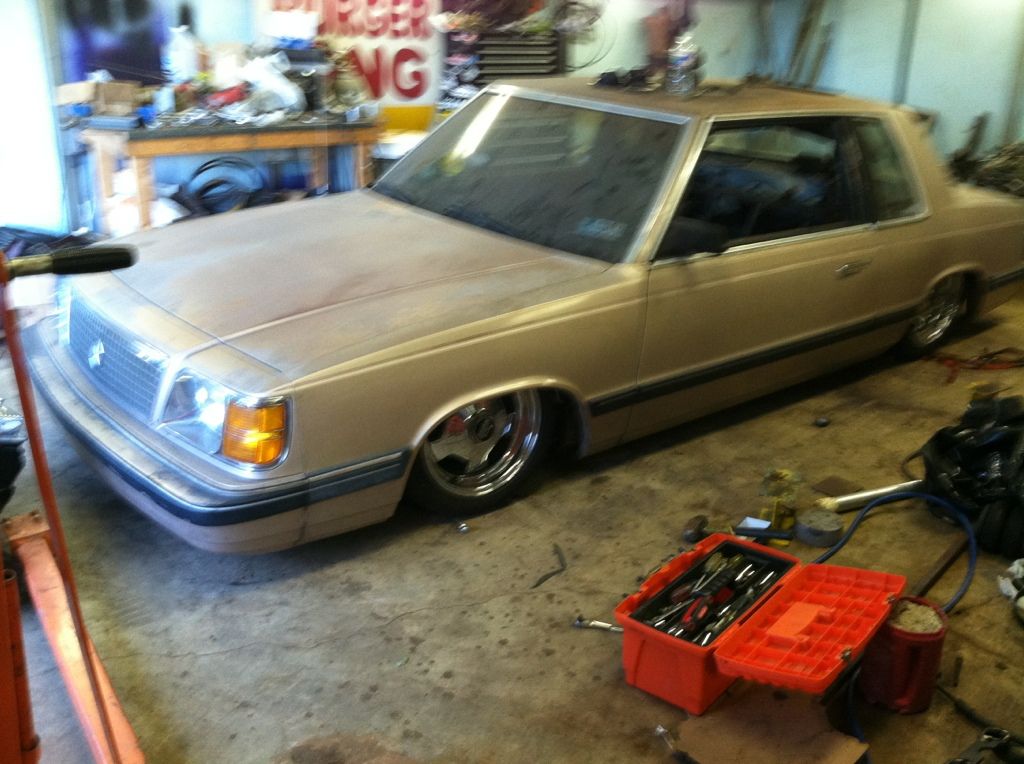 the motor in the car before i lowered motor: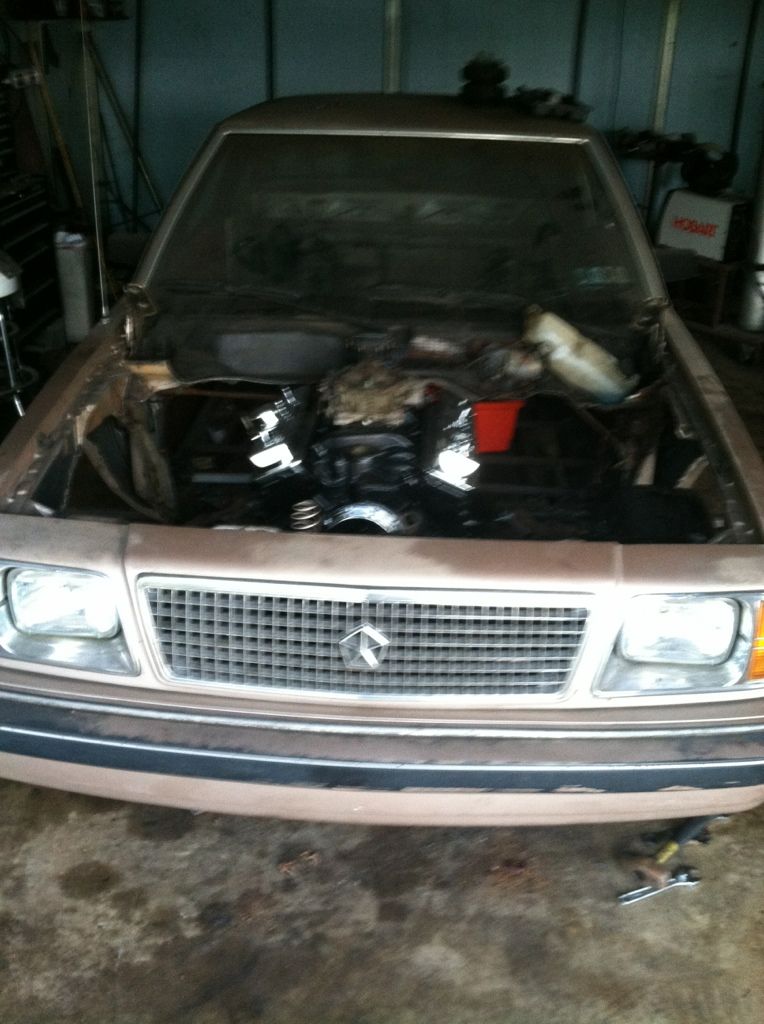 all that fun stuff plus its getting a 49' ford shoebox dash, i have a dakota digital gauge for the dash already, im running a lokar nostalgia shifter, sbc 350 with a 700r4, the driveshaft is gonna be extremely short...lol
oh, and yes, it is a plymouth reliant. yup, 2 door k car. :haha: