·
Lifted 2wd & Bodied 4x4
Discussion Starter
·
#1
·
Hey guys, I have up for sale my set of Suicidedoors/Thorbecke Brothers/QAR Control arms. This is a complete UNUSED set, only ever used for mockup on my project trucks. They have NEVER seen any road time, and the bushings and balljoints have yet to see grease. The upper arms just went through the media blaster and have a true bare metal finish that is ready for powdercoat in your color of choice or chrome to match the lowers. One upper arm is assembled (for picture purposes) and the other is disassembled
They consist of:
Raw upper arms with Thorbecke cross shafts and
PowerPerformance SuperTravel balljoints


Chrome
lower arms with shock tabs (no sway bar mounts) and PowerPerformance balljoints
These arms will lay 22s with STOCK spindles, or 26s with DROP spindles
The arms are in brand new condition still.
Asking $1000 ($550 for chrome lowers, $450 for raw uppers with ST joints, but I would rather not seperate them)
Current lead time on a new set of these arms from SD is about 6 months. Avoid the wait and buy these!
Pics:
Lowers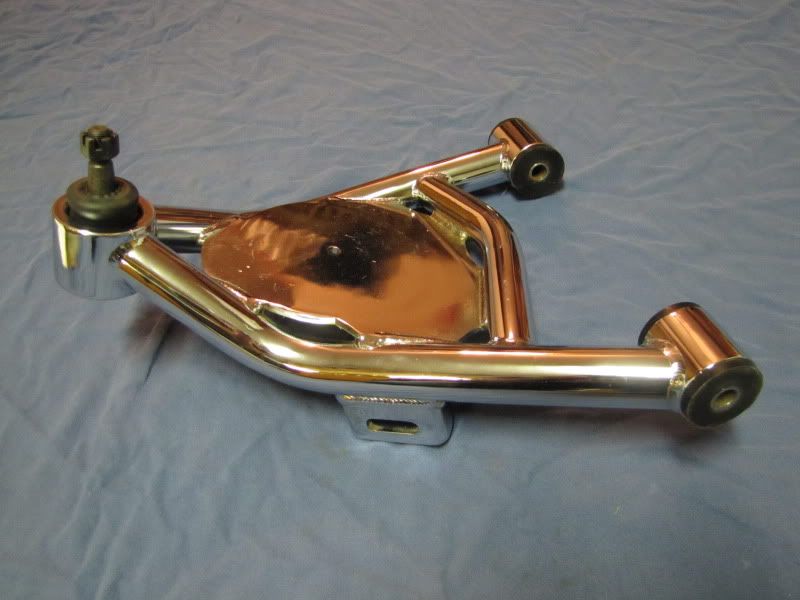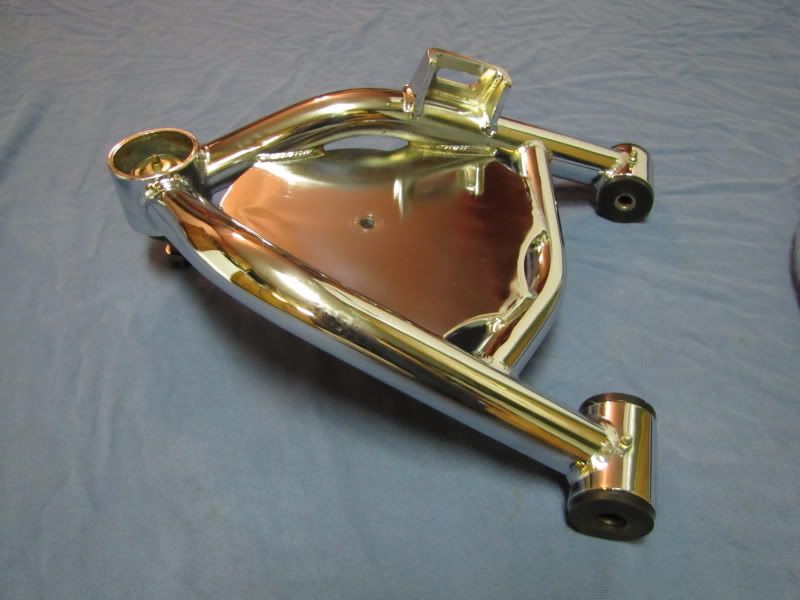 Uppers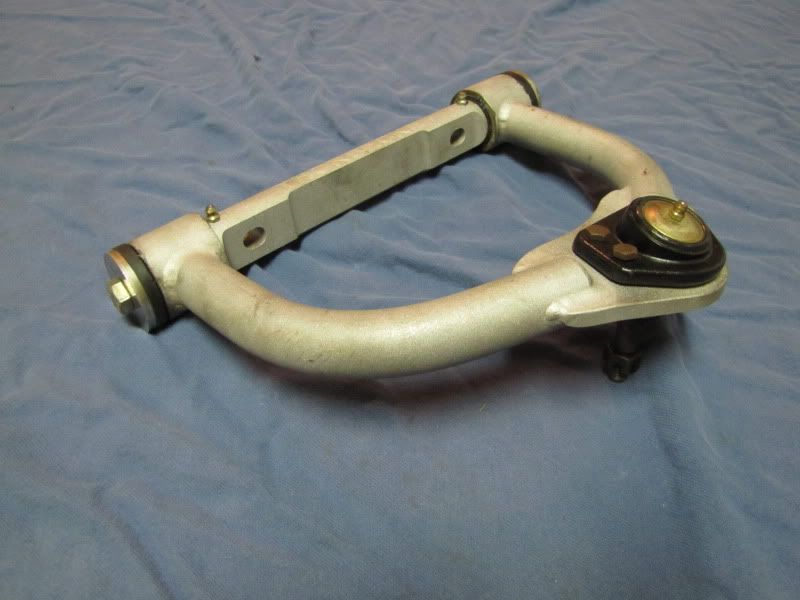 SuperTravel upper balljoint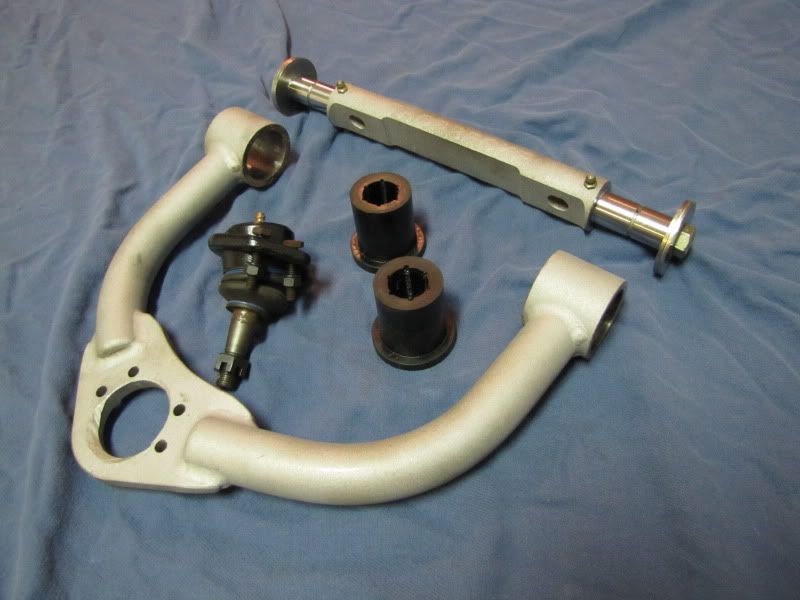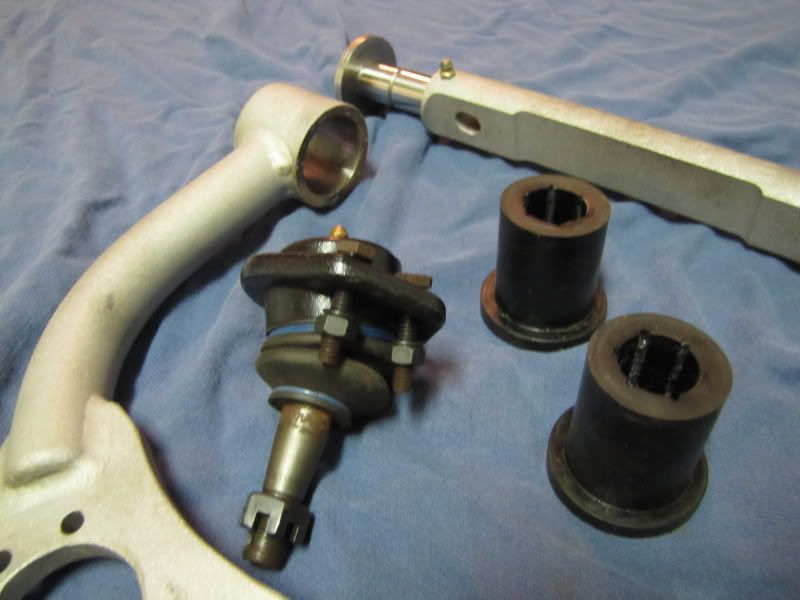 The set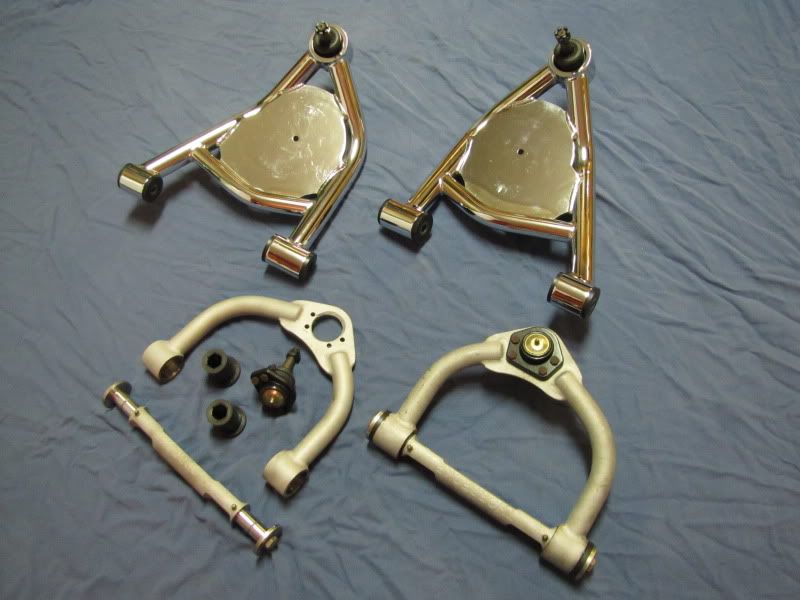 If interested either PM me or post up in this thread.
Thanks for looking