This is a copy/paste of a small write up I did in another thread about this new camaro water pump. So some of the things I mention in here I ended up changing when it was all said and done. So be sure to read all the way through it.
Alright this about the 5th gen Camaro water pump I was talking about earlier, I took a good number of pictures to help show before, during, and after. Here we go...
Here is what it all looks like stock with stock truck intake.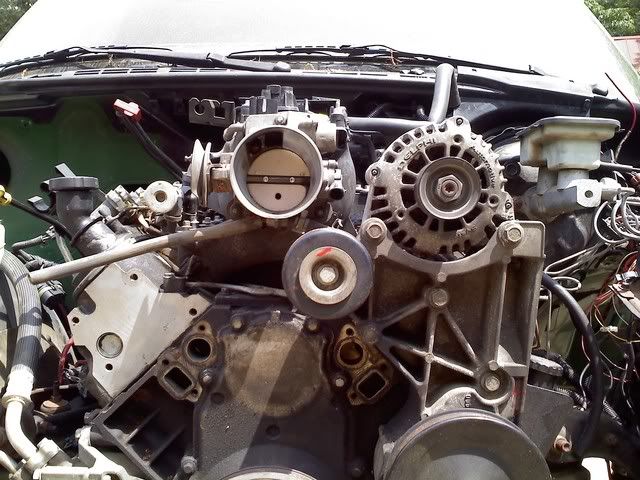 This is the water pump in question which is from the 5th gen Camaros part number is 19207665.
Lucky for you guys I have a ls1 intake laying around so it will be easy for you guys to tell if this is going to work. and the whole reason you have to move the idler pulley is because of this.
I scribed some lines on the bracket to give me a guide to cut with my angle grinder with a cut off wheel.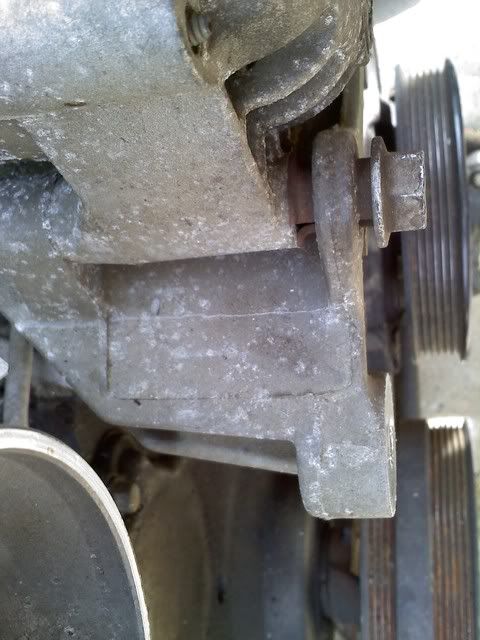 Some of the cuts that needed to be made since I only have a 4.5" grinder at home.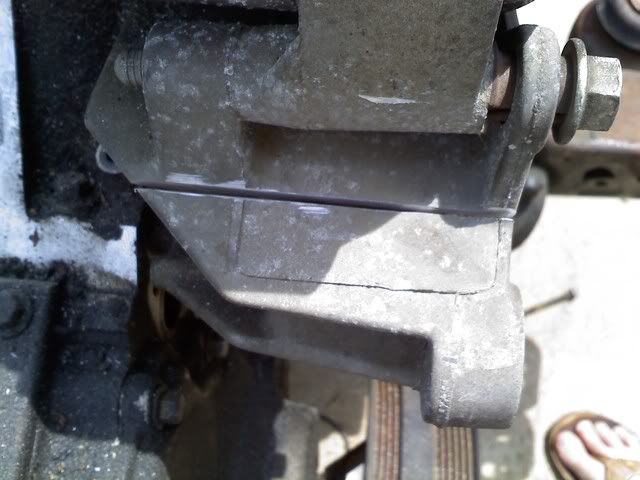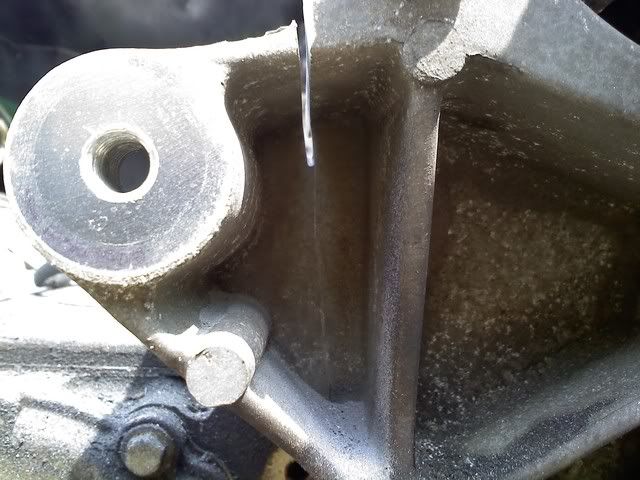 Had to cut sections out like I said because it wouldn't cut all the way down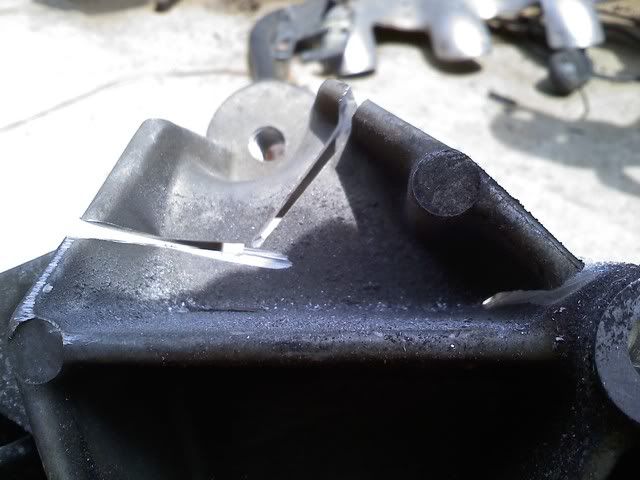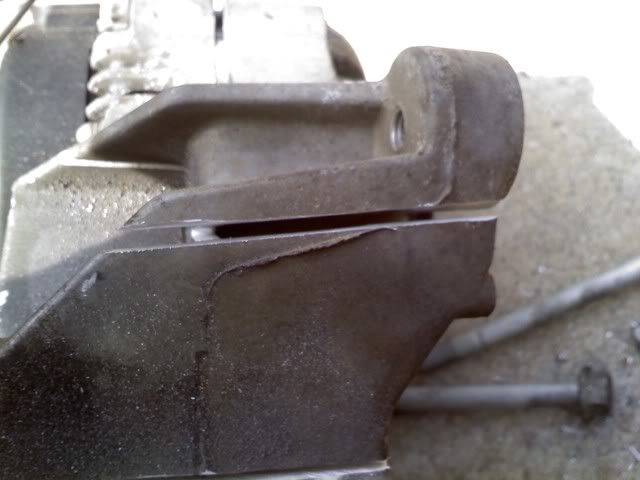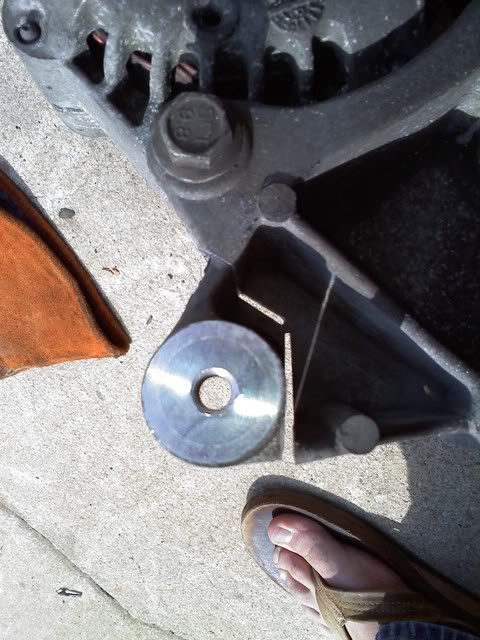 I cut off a little bit more than you guys might have too but this was my first time so I didn't know exactly where they needed to be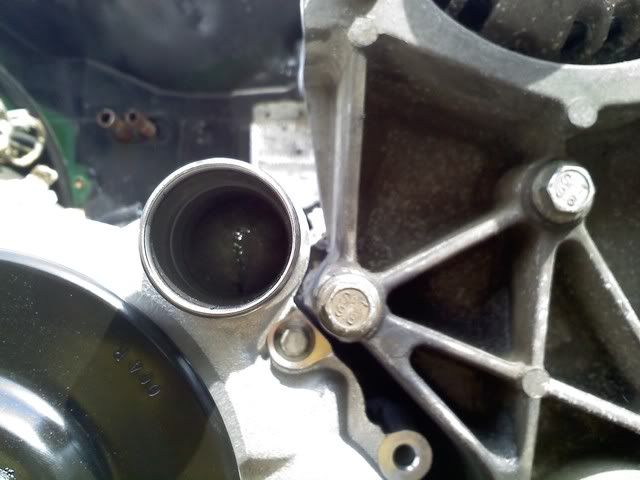 here is what it looks like with the ls1 intake and the throttle body on it
Seems to line up pretty good with the crank and power steering pulley to me...Now to see if the water neck will rub on the belt where it goes to the alternator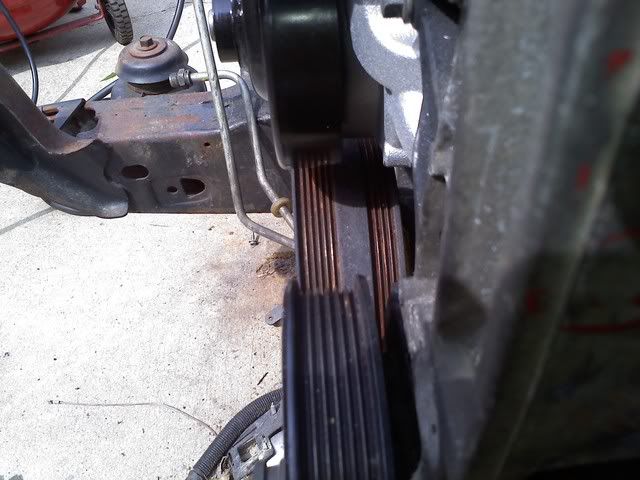 AND ITS GOOD!!!!
I had to steal the belt off my other truck with a 2.2 to get pics so this isn't the belt ill be using. I'll probably be going with the one dirtydingo sells
[IMG]http://www.dirtydingo.com/store/index.php
I just didn't want to buy one if this water pump wasn't going to work. Also I didn't take a pic but the tensioner pulley for the truck water pump will not work for this water pump. So ill have to get back to you guys on which one will actually work. Hopefully I can find one for pretty cheap.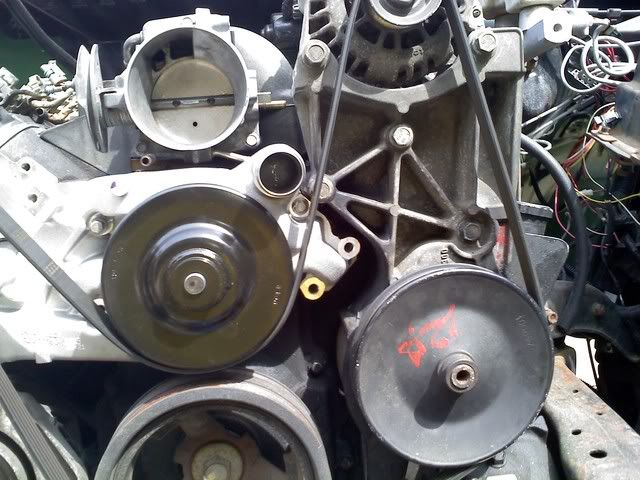 here is how the dirtydingo relocation bracket routes the belt.
I hope this helps people out in the future that might be running a traditional radiator with the outlet on the top drivers side. I believe that a 09+ corvette radiator hose will work for that and is a solid one piece hose. For some reason the Camaro one is split in two so it can branch off to something else. Ill be sure to post up my findings about the hoses in here in about a week or two. I just wanted to make sure the water pump fit first before I bought anything else. Enjoy guys and I hope this helps you make a decision on what water pump you will want to use with truck accessories.