Discussion Starter
•
#1
•
Don't expect this thread to get anywhere fast. I'm broke and still planning as I go. I could still take this thing several different directions from here.
I got this 86 El Camino as my first car when I was 15. bought it lightly wrecked. I was going to use it as my daily driver, supe it up a little.... yeah right. I knew almost nothing about cars at the time, and learned the hard way that 305's can't perform, ignoring what I read on the El Camino forum.
I started by removing the computer and swapping to an Edelbrock performer intake, older q-jet, and an HEI dizzy. took me 3 weeks to do just that then I trailered it to a mechanic to install headers and notch the crossmember for dual exhaust. then I had it painted.
After driving to school for a year with it, I decided I wasn't happy with it, and I wanted to do a frame-off. upgrading everything possible from suspension to drivetrain. I learned alot from forums and mechanics in that year though. it's amazing when I look back to when I first bought it and see how far I've come.
on to the pics:
here's when I bought it in august '05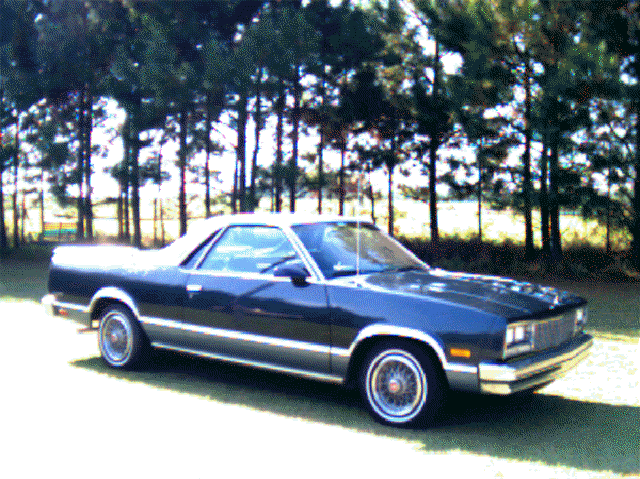 painted, but unrestored
currently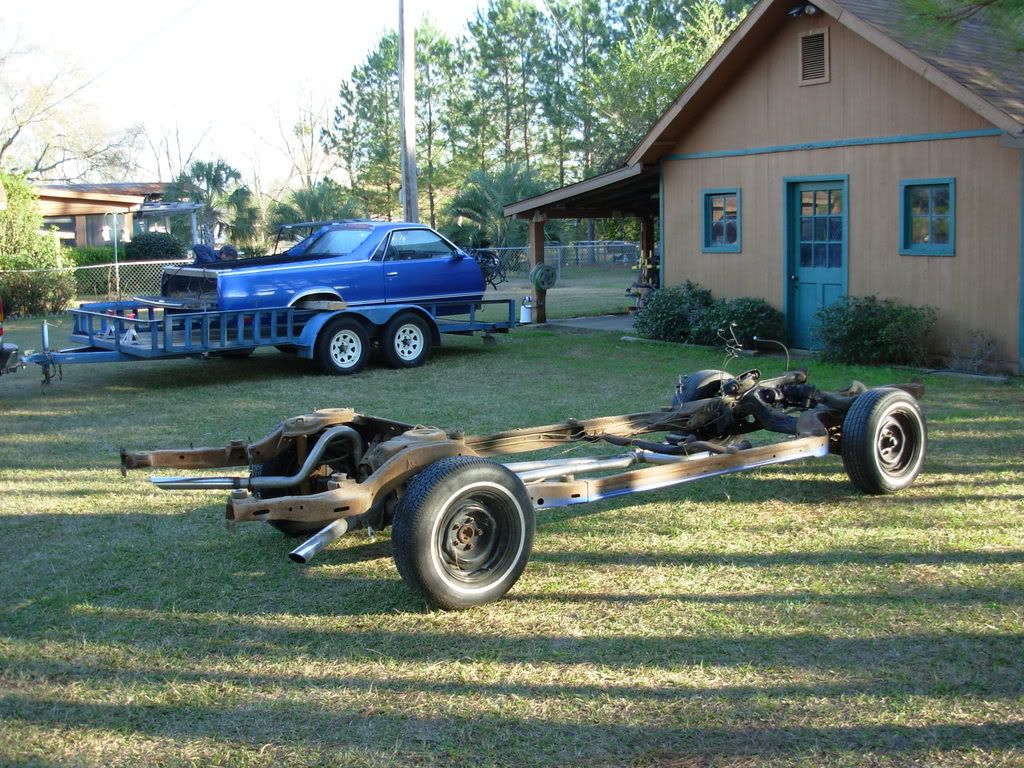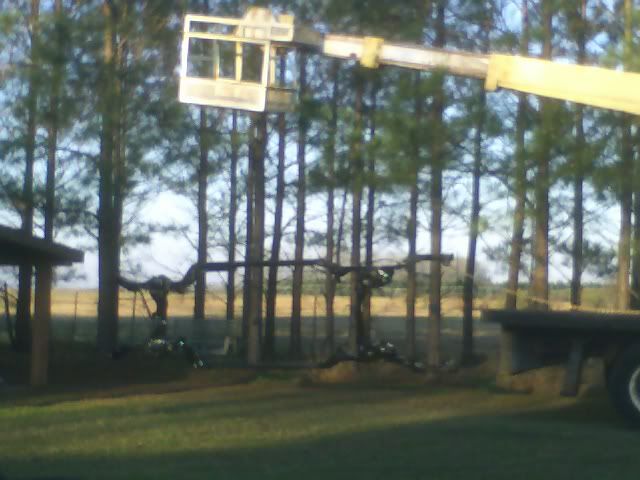 so far I've only torn it down and painted the frame with POR-15. I'm ordering parts this week to begin re-assembly, which is why I'm starting this thread now.
specs:
305
200-4r
7.5 2.41 open rear end
old worn out suspension everywhere.
planned:
355 from 72 El Camino with Alum. heads.... bout 400HP
200-4r until I can afford a T56
8.5" rear from Grand National 3.42 posi
front LS1 or vette brakes
rear discs (undecided on what)
tubular upper control arms for rear suspension.
lift bars or tubular LCA's
tubular upper A-arms
2/2 drop using S10 springs up front; WS.6/SS F-body rear springs
Fast ratio steering from 3rd gen f-body
Bigass rear swaybar from the GN rearend
36mm front hollow bar (again taking advantage of F-body interchangability)
And of course, the wheels have to PWN, so I'm using (drumroll) ZQ8's!
Exterior:
Cowl induction hood (already installed)
fiberglass tucked front bumper
rear rollpan with ZR1 tails
shaved tailgate?
trailer hitch to hold rear frame rails together to replace lost bumper.
HID's
tint
Interior:
Camaro buckets (I dont like my racing seats)
center console, likely S-series
Lower door panels with speaker cutouts bcause GM only used 2 dash speakers in these g-body's
pawn shop sound system. those who live near here know what I'm talking about.