Discussion Starter
•
#1
•
Alright, well I thought I'd start a thread since I've been doing little things at a time to the truck.
Well, last summer I got my first vehicle. I was super happy to get it and I had no idea about S-10's.
What it looked like at first:
After awhile I wanted something better, so I decided to get some rims.
With Rims:
Then Tint: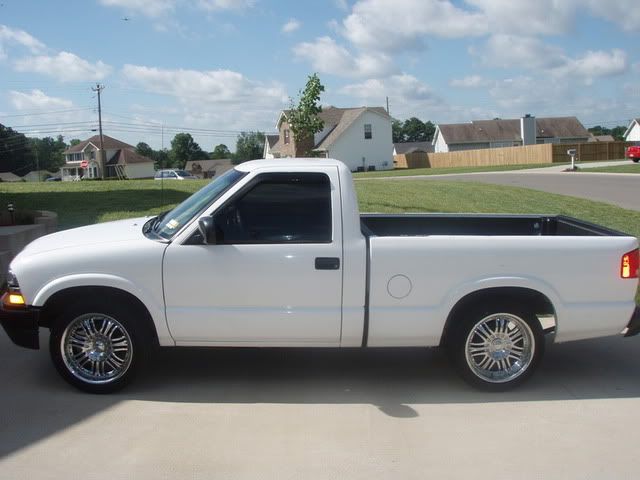 Then I just started getting small stuff like a lil system. I was completly unaware of what could be done to one of these trucks until i was driving around and saw a lowered S-10 with a decent paint job. That enspired me to look up some things and I found this forum. Since then, I've been emptying my pockets to this truck, lol.
Little Soundstream and sub box I had in there:
Tail lights before:
After:
Uh, I asked around about the little mods I could do. After awhile I mananged to rack up a few parts:
-roll pan
-ss mirrors
-clear corners
Haven't had the time to install the roll pan and mirrors but I will soon...
I got pretty bored and the grille was fading so I did some research on the forum and found that I wanted to paint the grill.
Before: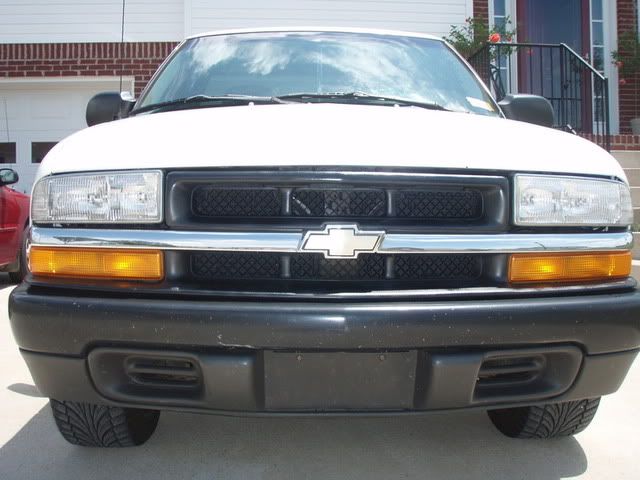 After:
I recently ordered a billet grill so that should be pretty cool. Oh yeah, most importantly...I just order my lowering kit and shocks a few days ago. Can't wait to get that in. It's a 4/5 McGaughys drop kit and I got Belltech Nitro Drop shocks.
So right now, it's gonna continue to have small mods but It will soon be how I want it....until I want something new that is, lol.
Ill keep ya'll updated if you'd like!
Back to messin up my truck for now....