Discussion Starter
·
#1
·
I sold my other s10 around three years ago and have finally found what I wanted again. Its actually a near replica of my old truck.
I know the door is a different color, its actually from a 2001 truck. I plan on doing some paint correction to the rest of the truck and hopefully that will make it less noticeable.
Pic of truck minutes after picking it up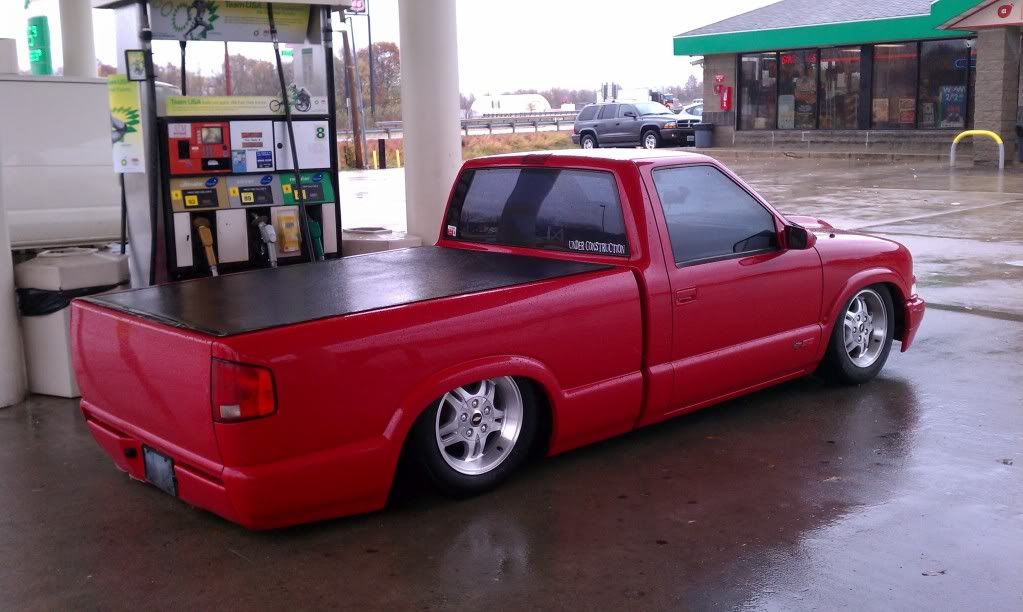 Drive home was about 4 hours... and man was it rough. I didn't know if it was from not driving a bagged truck for so long or if there was a problem. Well I stopped for gas and realized what it was. The left front tire was separated... terribly. I looked at the spare, and it was flat. So I crossed my fingers and drove it back. Made it back fine and drove straight to work. I had already got my hands on some Bridgestone Blizzaks so I had to install those my first day with the truck. Even with winter tires on the truck drove so much better.
The next day I did some maintenance on the truck (even though the last owner said all these things were done (he was wrong))
Replaced the spark plugs, coolant, fuel filter, and did a fuel system tune up on it (kinda like sea foam)
Once I did this I was able to look the truck over. Found the "new" shocks were blown out and leaking oil and just realized the truck needed a little more TLC than I originally thought.
Next, I fixed a couple ends and odds,
Installed shocks on the tonneau cover (they were missing)
Then cleaned the air management up along with drain the tank/water trap and put air brake anti freeze in it
Before:
After:
Also the water trap was completely full of crap and the tank was FULL of oil. I left it to drain for 7 hours and it was still oozing out. I ended up leaving it over night to get it all out. Who knows when the last time was it was emptied.
Pic of water/oil trap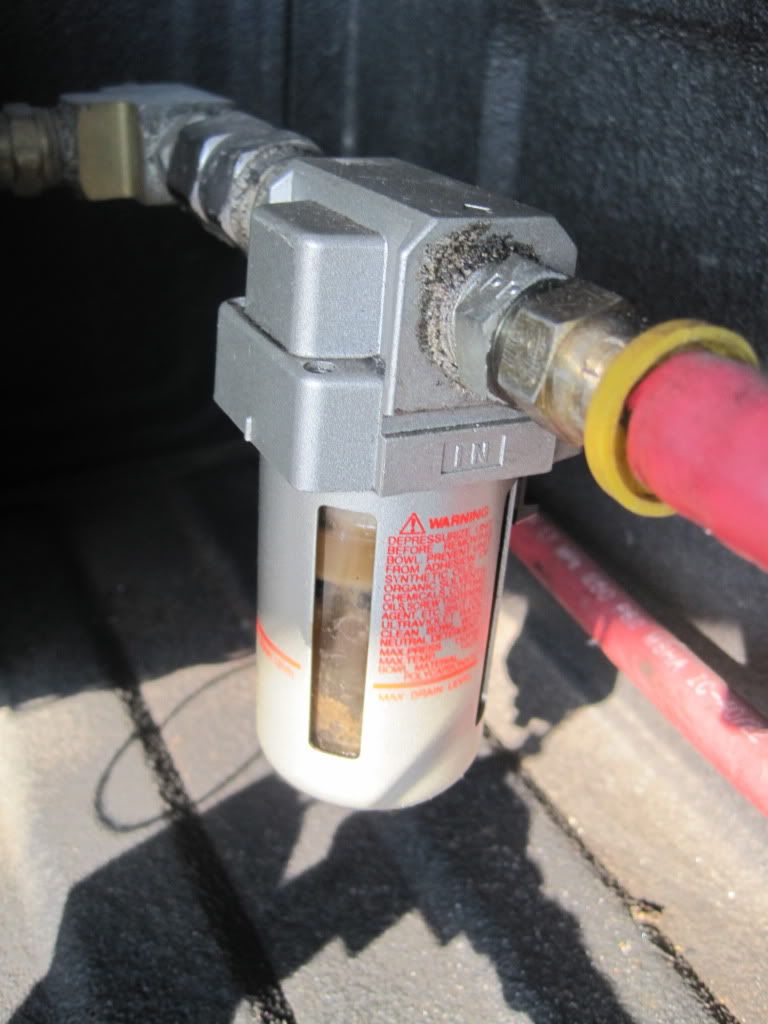 I've got a lot more to type, but I will leave you with the current pics of the truck. Not a lot has changed from when I got it, just some small stuff
Ride Height: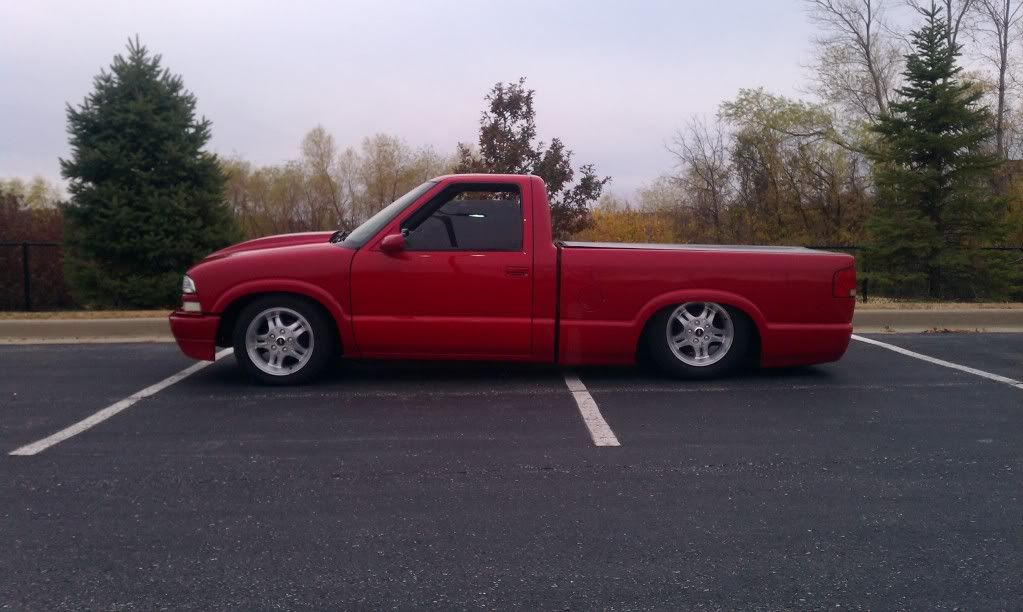 All down: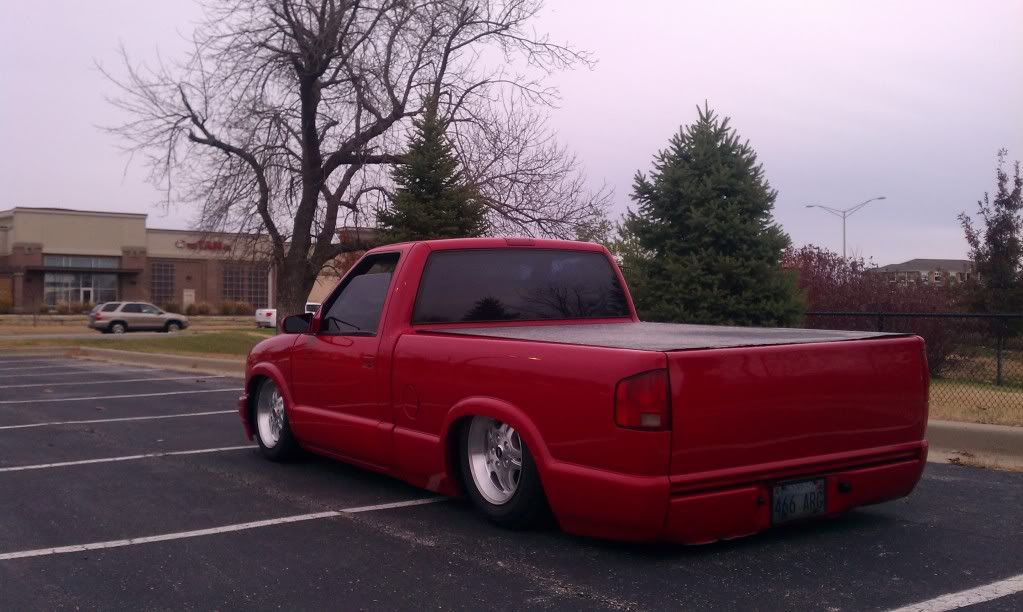 The trans cross member is what its sitting on :rant: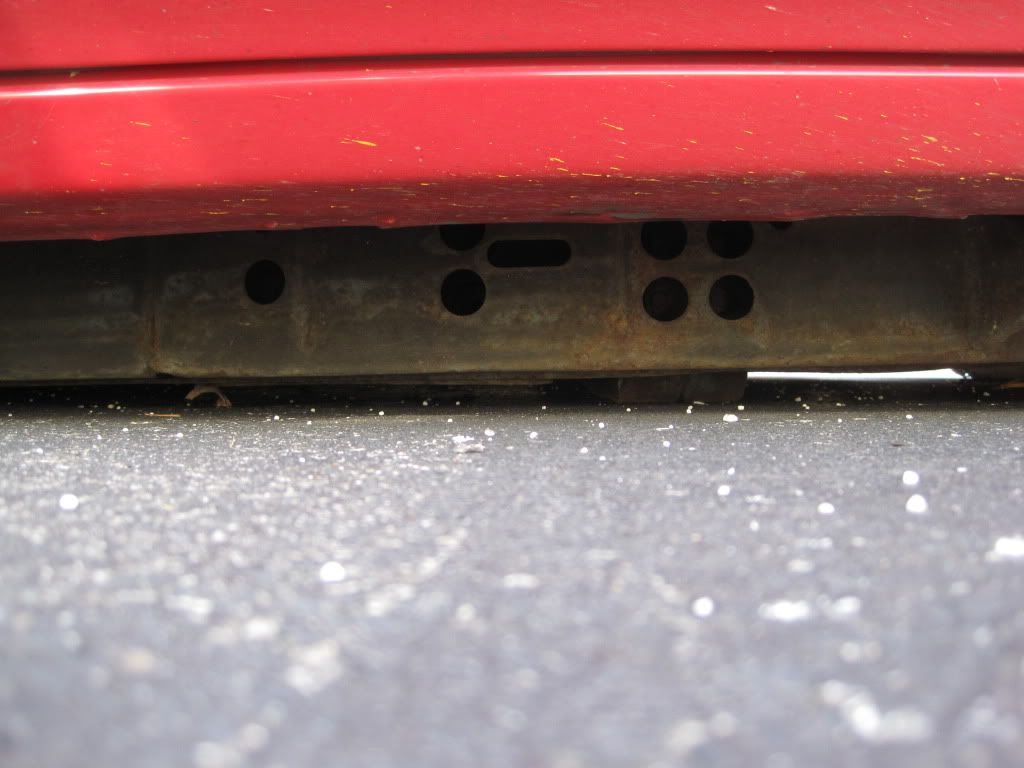 Full Lift:
Cali: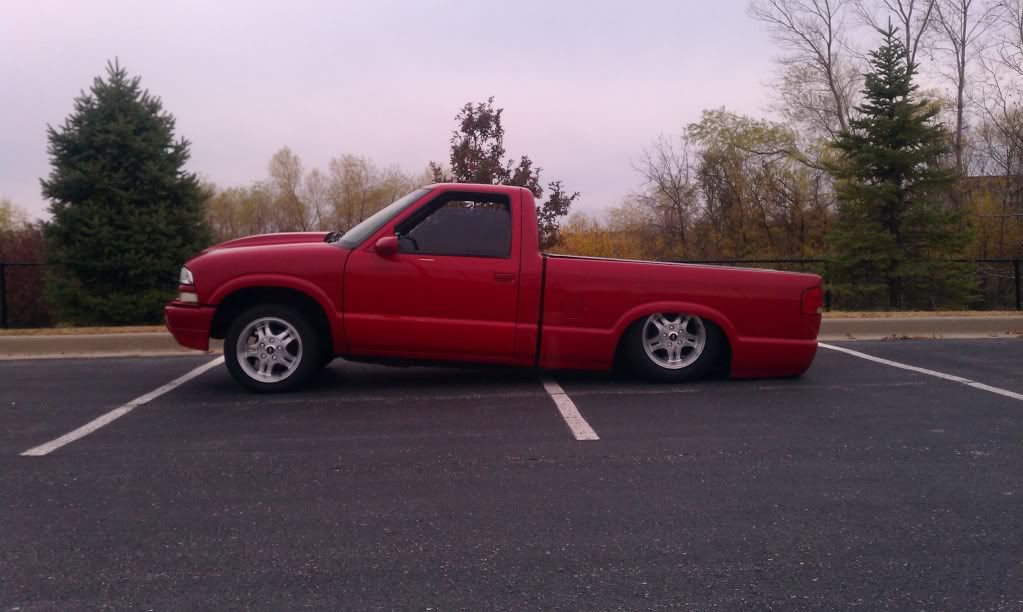 I have a lot more pictures and stuff that I have done to it, but here are major plans
20 inch KMC Nova's (Chrome)
Lay the front out with a/c
New paint job (same red, its just kinda rough)
Re-do interior (more to come on this, its rough as well)
This wont be a major build, but its going to be very clean and very driveable when all said and done.
Thanks for looking and following!
Mike