Discussion Starter
·
#1
·
Just a quick intro this is not the first dime I have built but the first go around doing all the air ride myself an fab work myself. I have helped quite a few people years ago and its been about 6 years since i have been in the scene. I have had 4 other dimes and this is by far my favorite project. Im taking my time building it right but at the same time want to have it on the road and plan to be at slamology and law of physics and a few others.
So I aquired this truck through a trade back in octoberish and I have been tearing it down ever since.Its been a while since i have been in the scene (6 yrs) Originally i thought hey the bones look good and its got brand new wheels and tires and the motor and trans is a solid 4.3 with only 80,000 on them. Well i got into it and of course found crap hacked up, and of course like any other project i have ever done I always take it further than I plan. What it came with was a new set of greed trapp 22s(not sure if i like them, not really my style), c notched, two crappy compressors, 2 polished 3 gal tanks and 1 larger tank- maybe 8gal?). With that it also had the doors shaved and third brake light tailgate and gas door also shaved (if you could call it that) needless to say am not impressed with the previous guys body work. Had plans to just change out the bed and clean everything up and call it a day but of course not happening that easily. When i got looking further the wiring is a mess and he just pounded in the firewall to make it lay lower. he had the tires bottomed out on wire harnesses and the hood release cable.
So the plan is tub and smooth the firewall, dehump the lowers, I have tubular uppers going in, a waylayed 7in booster and master, a york 210 going in, full plated frame, wire tuck, custom stainless steel dash, new bed, new doors, redoing all the air lines and fittings.
As it stands right now I have already tubbed and smoothed the firewall, started tucking wires and started dehumping my lowers. I have spent a lot of time on the firewall and the frame work and fab work. For all of you weld nazi's I know my welds aren't perfect but they are solid. I have only been welding a short time so appreciate any constructive advice, otherwise get a life.
This is the day I got it in the garage and the day i started the tear down. The firewall was laying on the tires and about 1.5 to 2 inches from laying frame.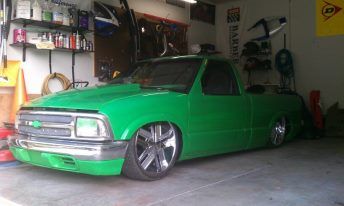 First day of tear down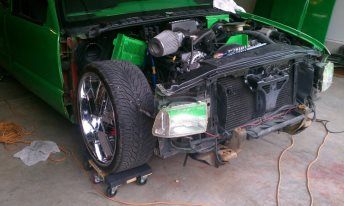 Firewall Cutting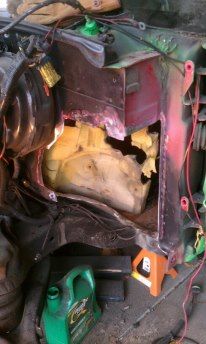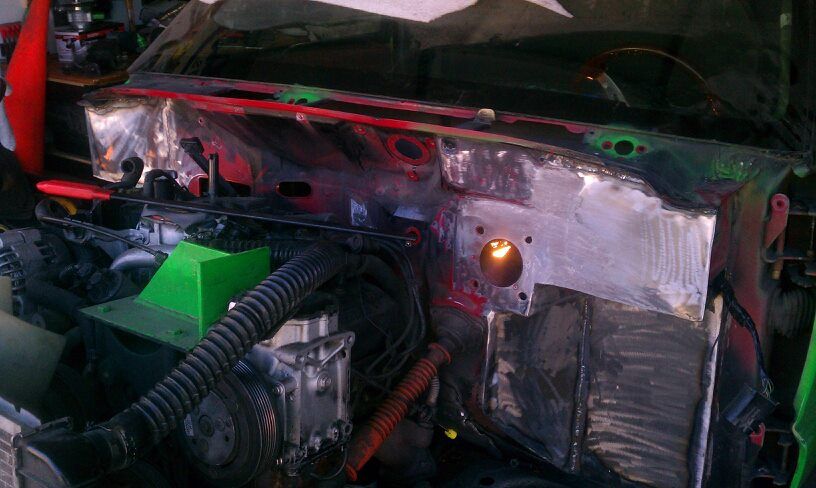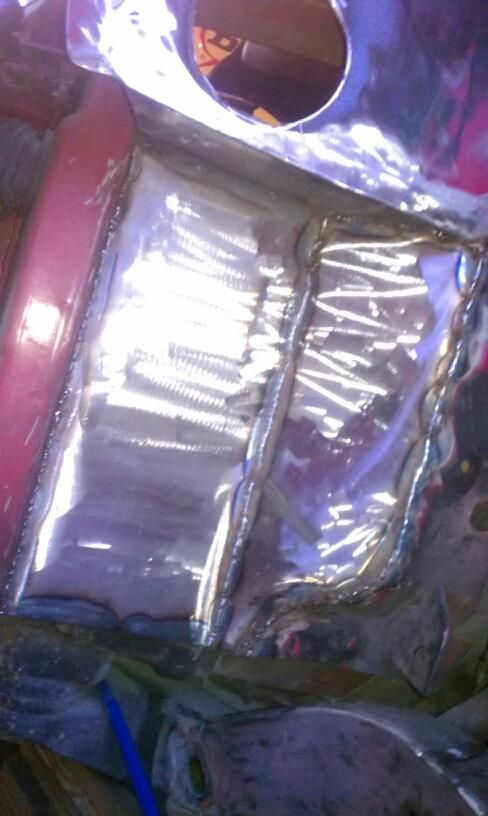 Just a few parts im pumped about
Finished firewall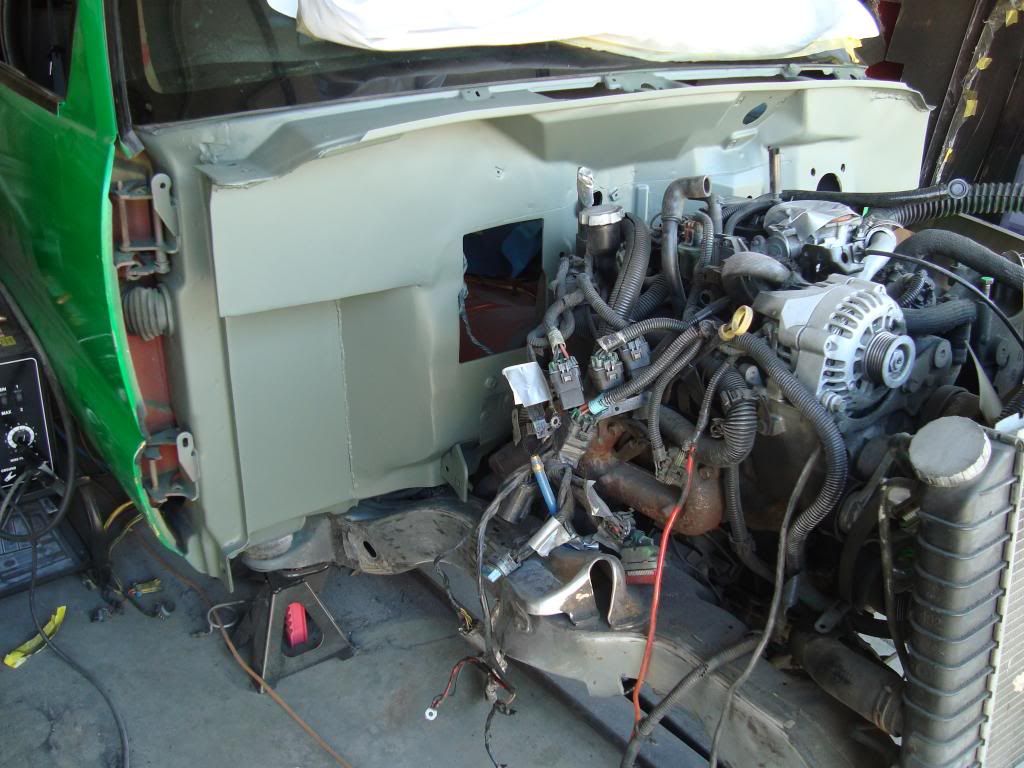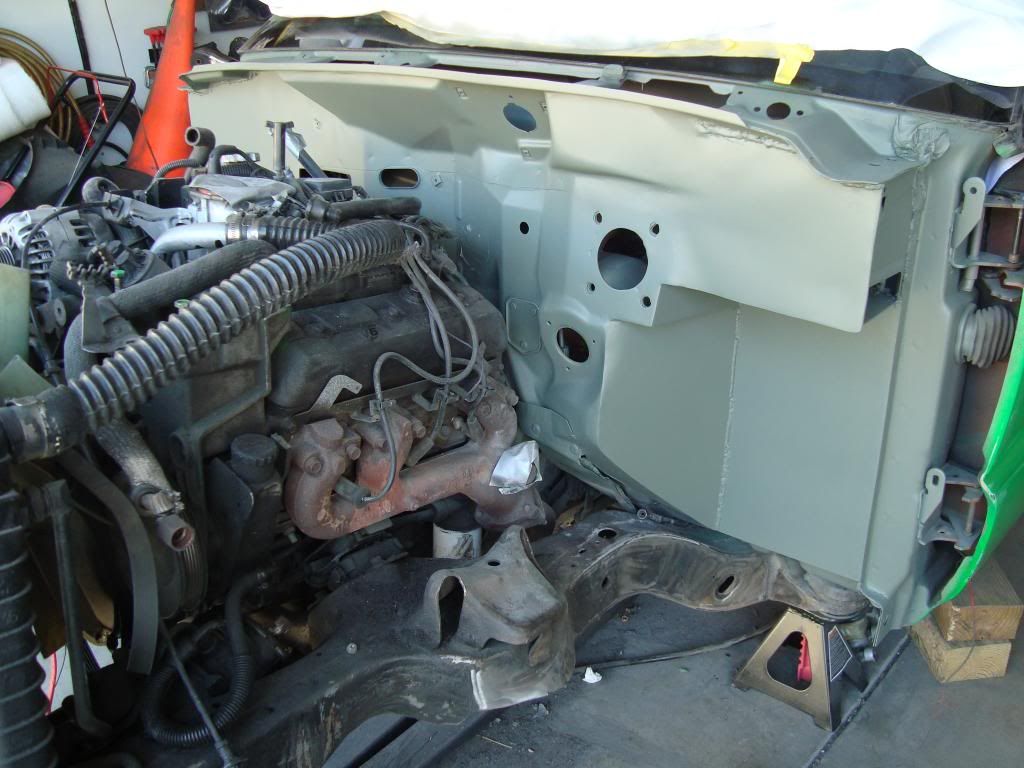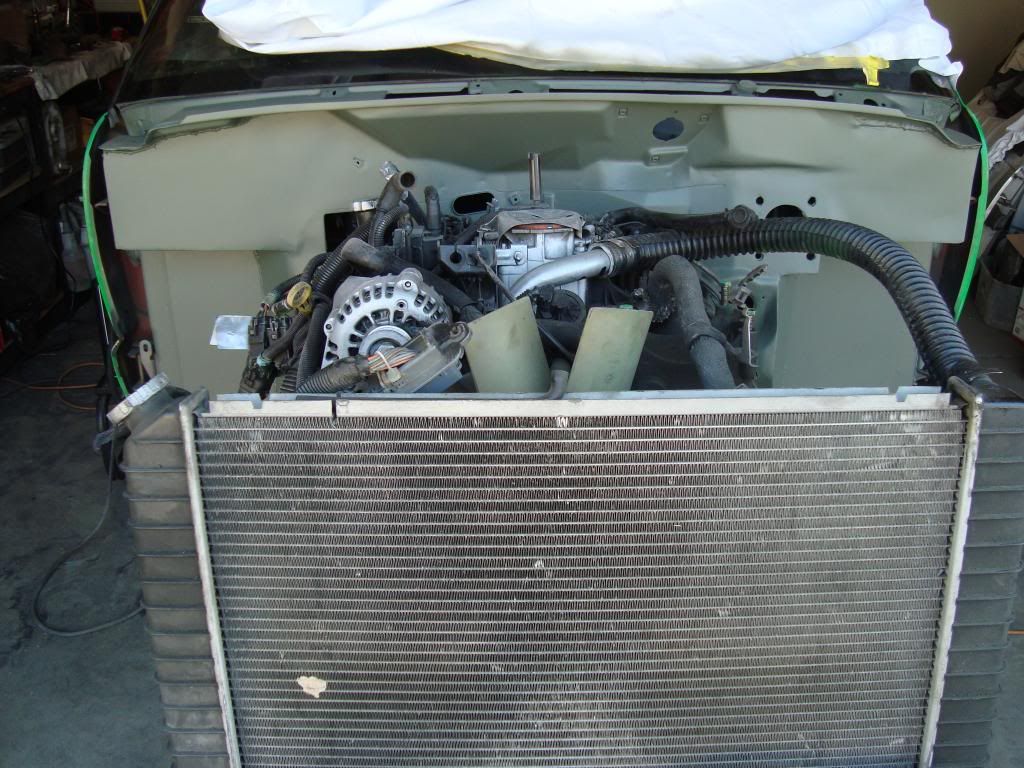 Cutting and Dehumping the Lowers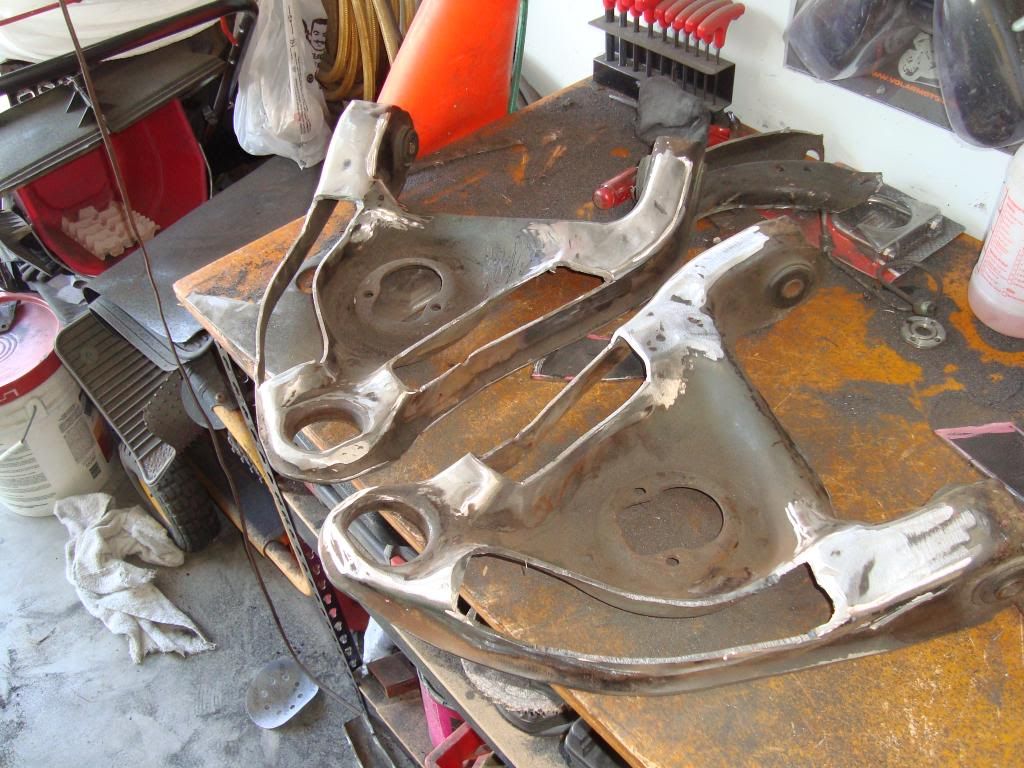 Cleaned all the edges and smoothed everything to make a nicer finish.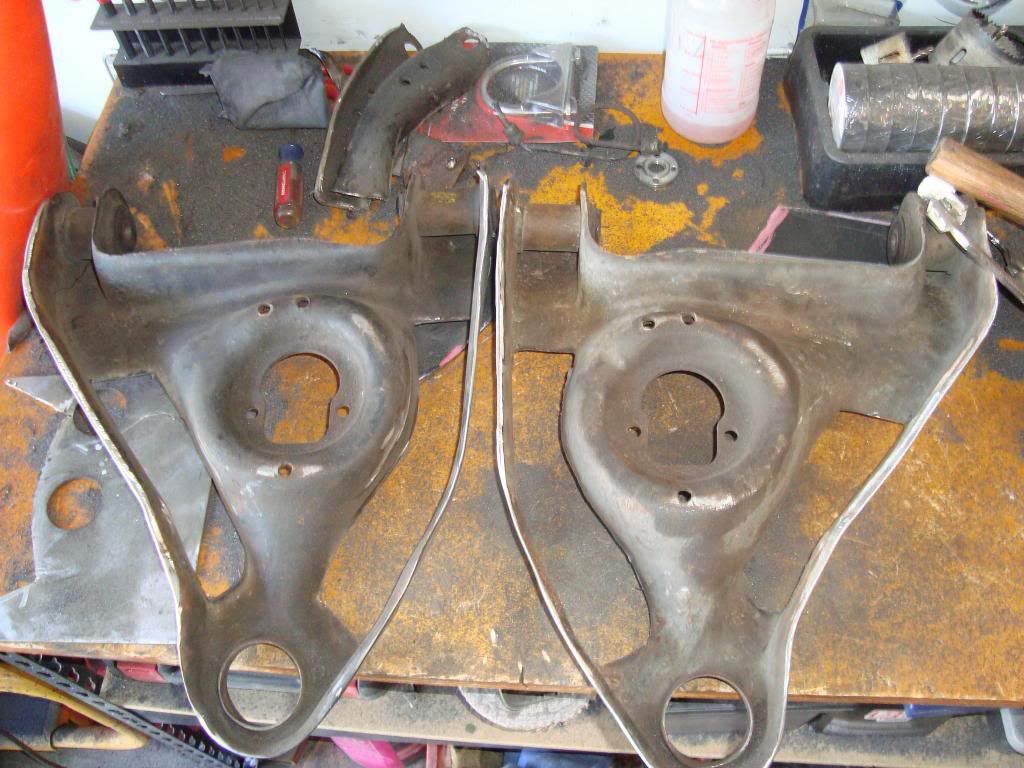 Braces welded In.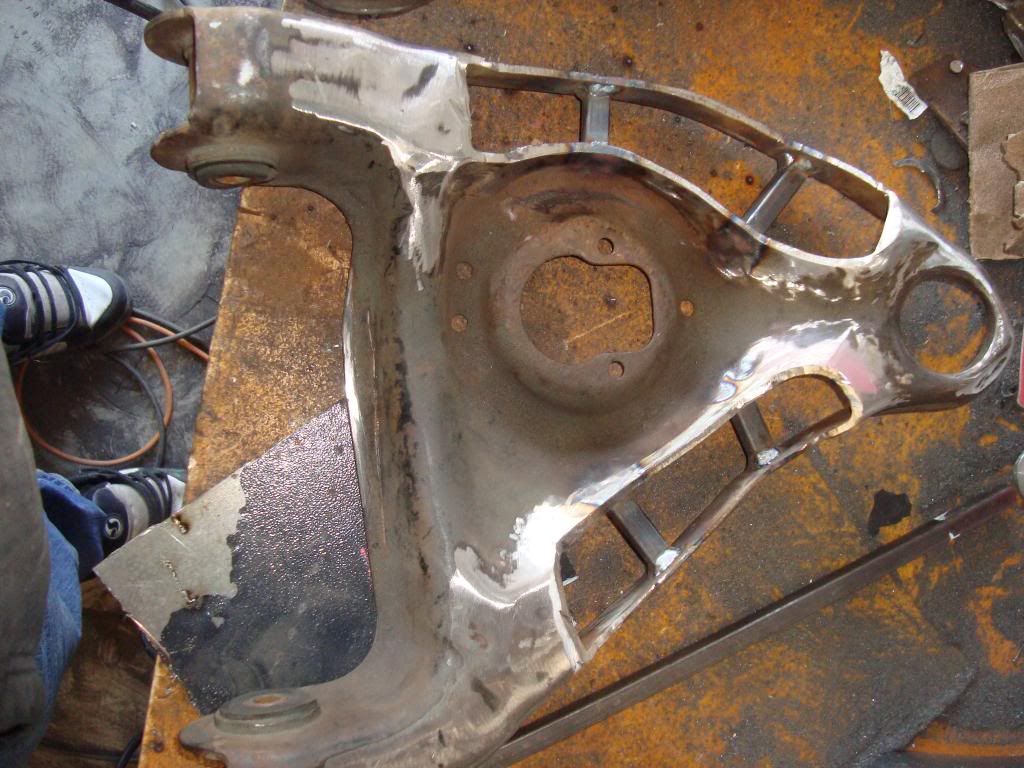 This is where i was at then i ran out of wire, story of my life coming up short. lol