Discussion Starter
·
#1
·
Ok so over the past year I have been building a 2007 VW Rabbit (MKV Golf).
Before this I have owned 3 second gen s10's each one having a static drop ranging from 3/4 to 6/6. Over the past few years I have taken a break from minitruck scene and been getting cars.
So I figure I would share this with you guys. The car is done... well for now until the snow melts. I forgot that I had an s10forum.com account, until I was milling though some old emails. ANyway here we go...
Here is the car the day I bought it. I ordered it specifically Candy White 2 door with zero options. I literally told the dealer that I was going to build a show car out of this so they were really good with me. They didn't mount any plates, barely took the wrapping off.
Once I bought the car, I called GAS (German Airride Systems, or something like that) to see how much I could import a kit for, but with the poor value of the us dollar, it was going to cost me $6000+ for me to get one, plus a LONG LONG wait. So I figured I could just make my own stuff. So here is the process I took, for the most part. Keep in mind this is my first air suspension system on anything.
May 2007...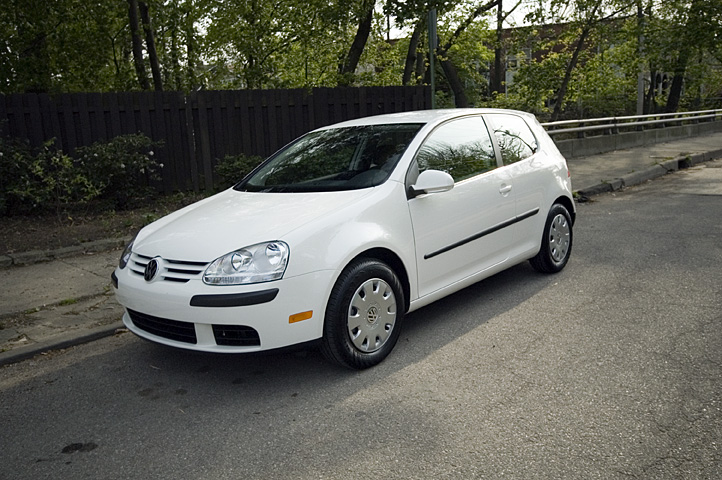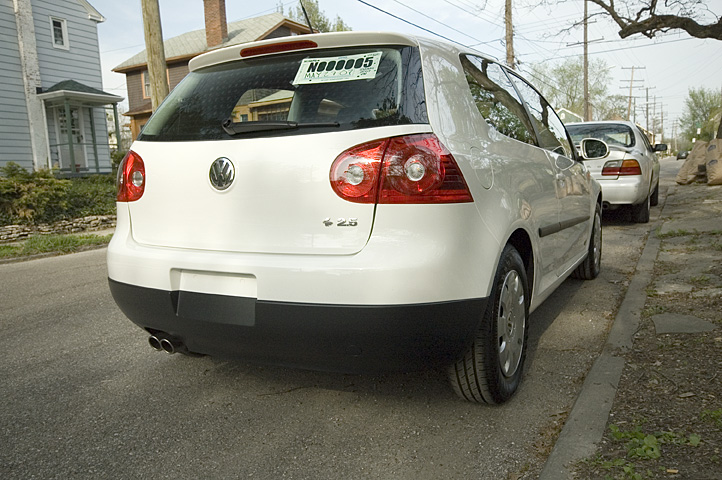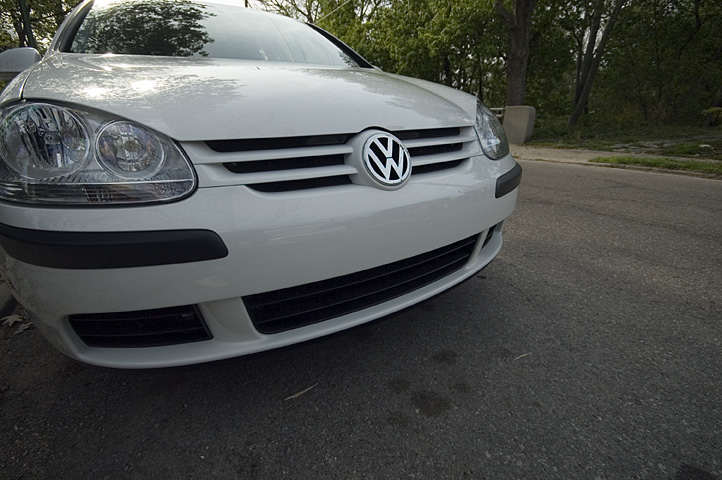 When I ordered the car I also ordered GTI 2 door stripes and 4 door rabbit front rubstripes, both are smoooooooth. Those come later.
First was the air suspension.
I got married a weeks after I bought the car. ON my honeymoon in the Dominican Republic (literally, this is not a lie) I ordered the air parts. At this time no one in the United States ever had done a MKV. So no one made a kit at all, I called around everywhere.
Anywhere here are teh parts when they arrived: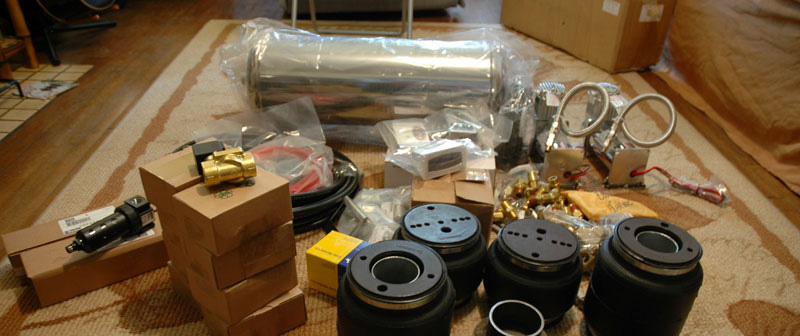 The rear bags are your typical airbag.
But the front's are a big different. They are a double bellow bag (better term?), which basically is a typical airbag on the outside but has an inner bellow with a big 4" spacer in the middle. It's designed to slide over a strut. The disadvatange to this is the collapsed height is 4"
Here is a pic. Its made by Universal Air Suspension.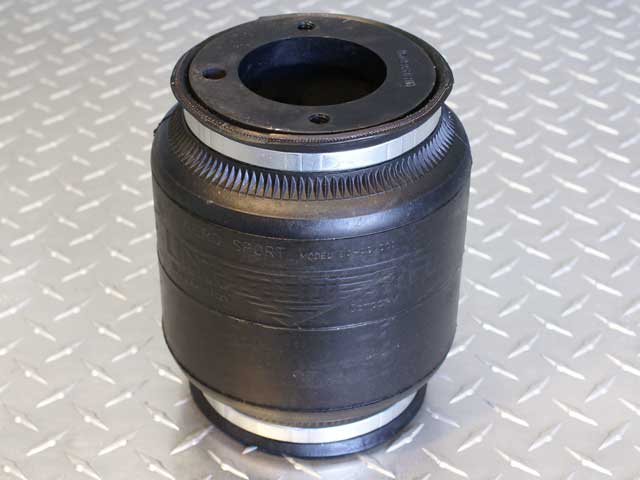 Just seeing what it would look like.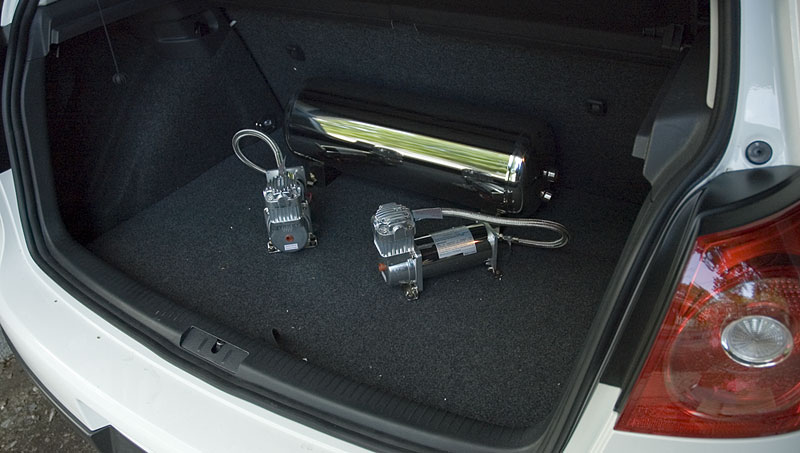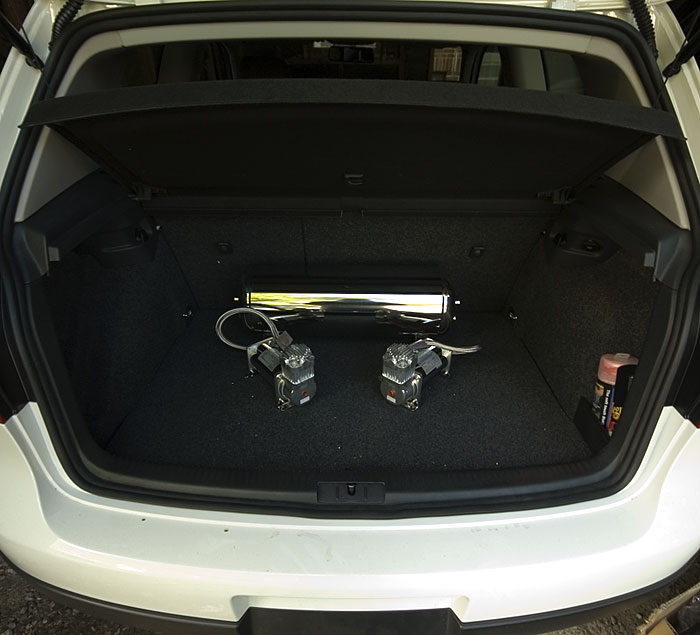 These were just out of the box sitting on the OEM sparetire cover just to test fit, just to tease myself. Motivation!
More to come...