Discussion Starter
·
#1
·
Seeing how nobody posts in this section anymore i thought it'd be the perfect spot for my juiced s10.
I purchased the truck back in March after it bounced through many different owners, none of which were able to correct this trucks main flaw, it would start and then die. I had heard stories told of the truck and how frustrated all of it's previous owners had been.
Like i said i purchased it back in march, for around 1k. It's a 2000 w/ a 4.3 automatic trans and only has 80,000 miles. It came with the 18/20 boyd coddington turbines and w/ all of these good things, came a huge list of problems including; horrible wiring problems, unsafe 4-link, lots of leaks in the juice. When i got the truck back to my house i saw right away how serious the wiring was in this truck. With no dash it was pretty easy. The truck seemed to have a passlock issue. After doing some research i realized how bad passlock problems are. And by how it sounded it would be very expensive to fix. I got into contact with a tech at my local chevy dealer and he was kind enough to come look at it. He made a list of possible parts that would need to be changed. When he saw the ignition wiring he laughed. The truck appeared to have had a dozen different alarms and the wires had so many splices in them. Long story short we replaced the ignition switch, lock cylinder, lock cylinder housing, and BCM. None of these changed anything. I tried every relearn procedure known to man and it did nothing. After more research i learned of a place called wait4meperformance.com that does PCM modifications. I contacted them and was told that they could simply delete the passlock from it, even better was that they could remove all evap monitors giving me the ability to run my MSD fuel pump without setting a check engine light, and no more stock sending unit. After receiving my new PCM i plugged it in and the truck started right up! I was so thrilled, a huge victory! if only i known of the PCM trick before replacing all of that other stuff. So now the plan for this truck is to
-redo the link setup
-get a bed and hood for it
-clean up the engine bay a bit
-gather a complete interior for it
-get a stereo
-make into a clean daily driver
Here was the condition when i received it (im not into pink all that much)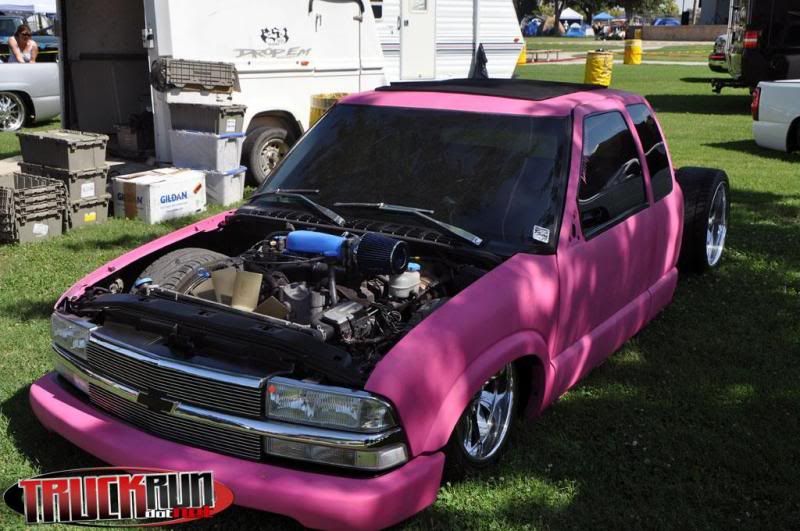 after many hours of scraping w/ paint remover.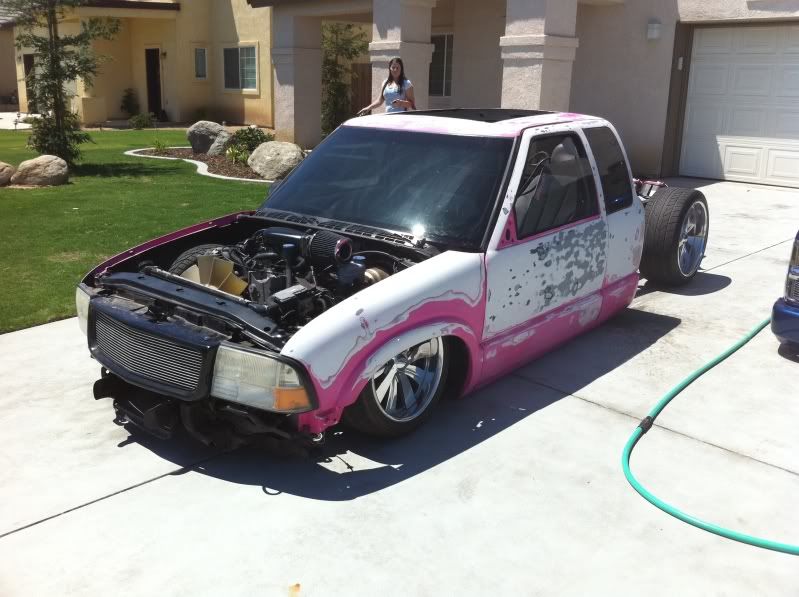 after it started running i wanted to take it to summer madness to cruise around the campgrounds and drag the shit out of it. so i threw down a new color real quick for the show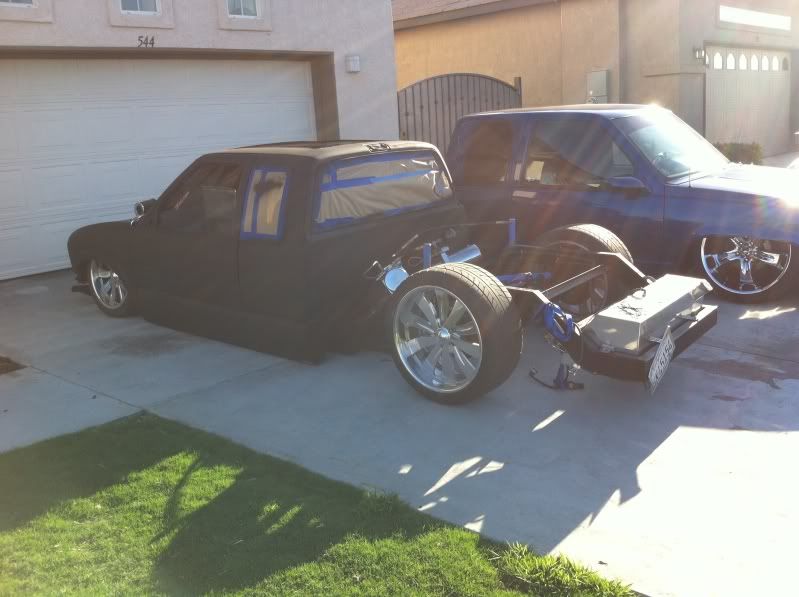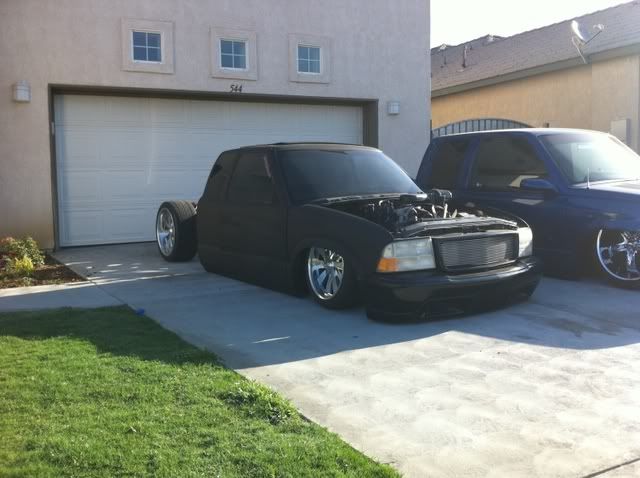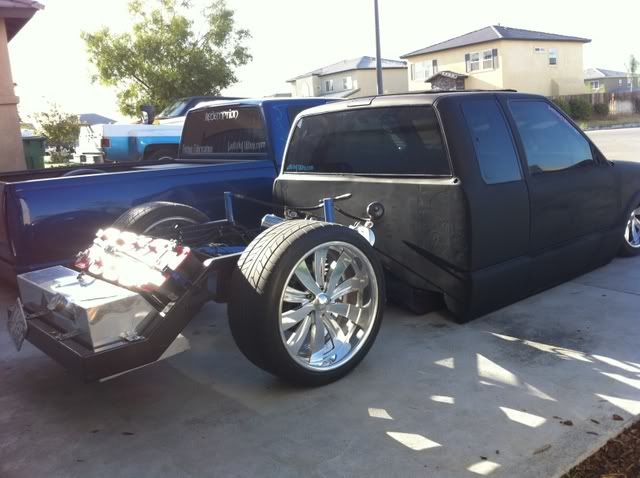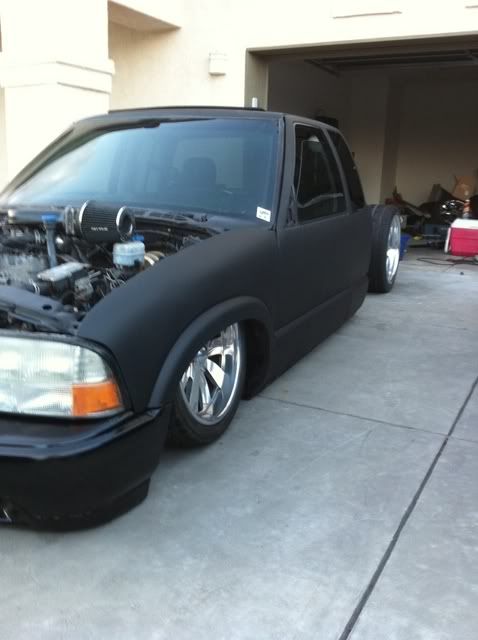 after summer madness we began starting the new link setup
here are a couple pics of the new wishbone by Fiction Fabrication, it's not done yet but getting there.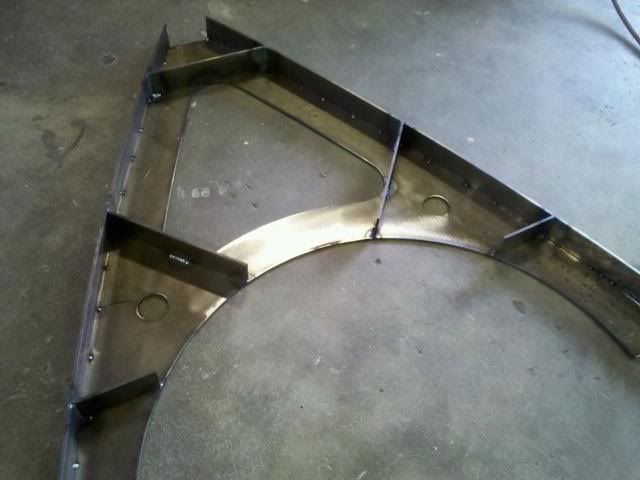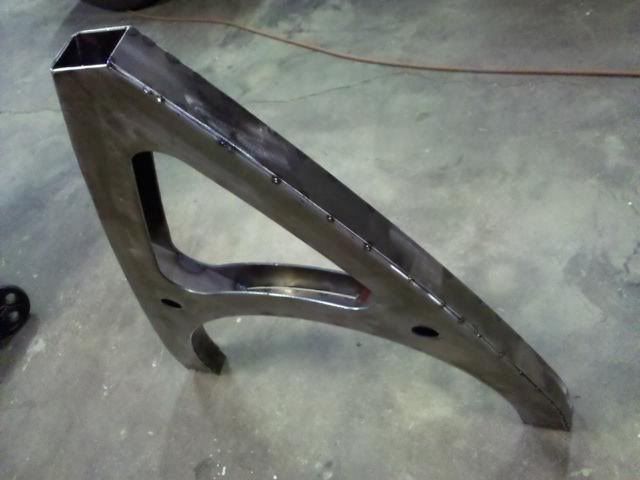 and here's a autocad drawing of the new lower link bars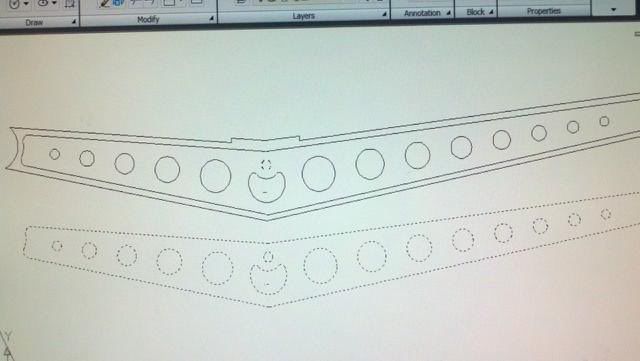 I snagged my wife's smoothed and painted black dash temporarily seeing as she wasn't using it anyways. We're SFBD'n her 98 sonoma on 20's right now, be on the lookout for the thread in the bodydroppin' it section real soon also by Fiction Fabrication. I've recently been driving the truck to work since i only work like 3 miles away from home.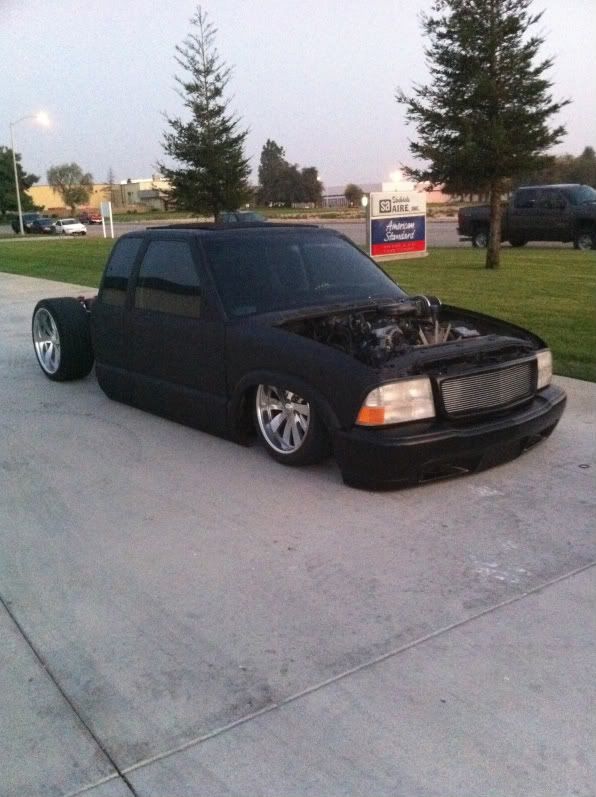 I have picked up a bed for this thing but it's in pretty bad shape as im sure Fiction Fabrication will tell you when he reads this sentence.
Also this weekend i picked up a K&N intake off craigslist for 80 bucks with everything, and i picked up all new a pillars, b pillars, sill plates, kick panels, and back wall plastic thing for 75 bucks. Ill post up a pick when i get it all put on.
Here's a random pic of my driveway just for the hell of it, i know how everyone here love's pictures even if they are pointless.