Discussion Starter
·
#1
·
well after ive been asked a few times on my ranger build up, i guess ill start a build thread on here...
i bought an 88 ranger in the beginning of march '10, and started building a frame for it right away, and have been workin on it since. i decided to build an underslung chassis with s10 front frame clip, run a sbc, bag and body it, put an old school dash in, sheetmetal bed and cab floors, and try to run stock hood. im gonna post up some pics of it so far and get everyone up to date.
i bought the truck off of an ex junkie who was using it to go to the half way house, and lost his license, but he got it from a guy down south so it was in pretty good shape.
first and foremost, ignore the mess in most of this, my house had caught on fire before thanksgiving last year, and everything was pulled out of the house in boxes and everything while the insurance was rebuilding it.
the truck the way i got it, he hit a deer with it, so grille was broken: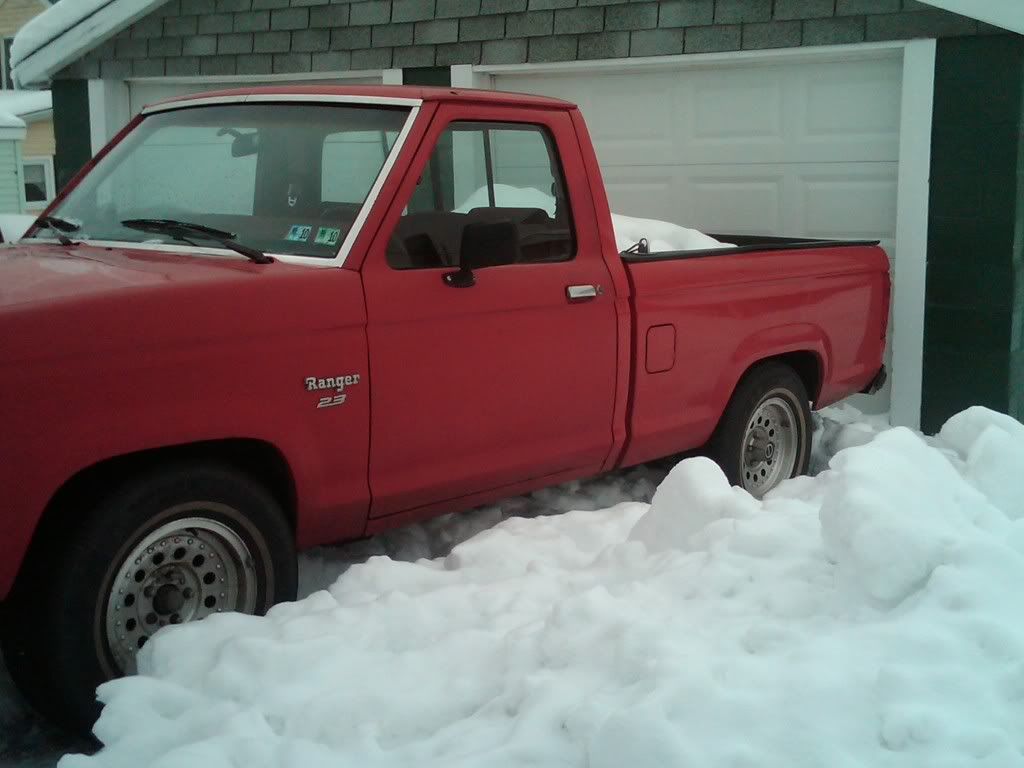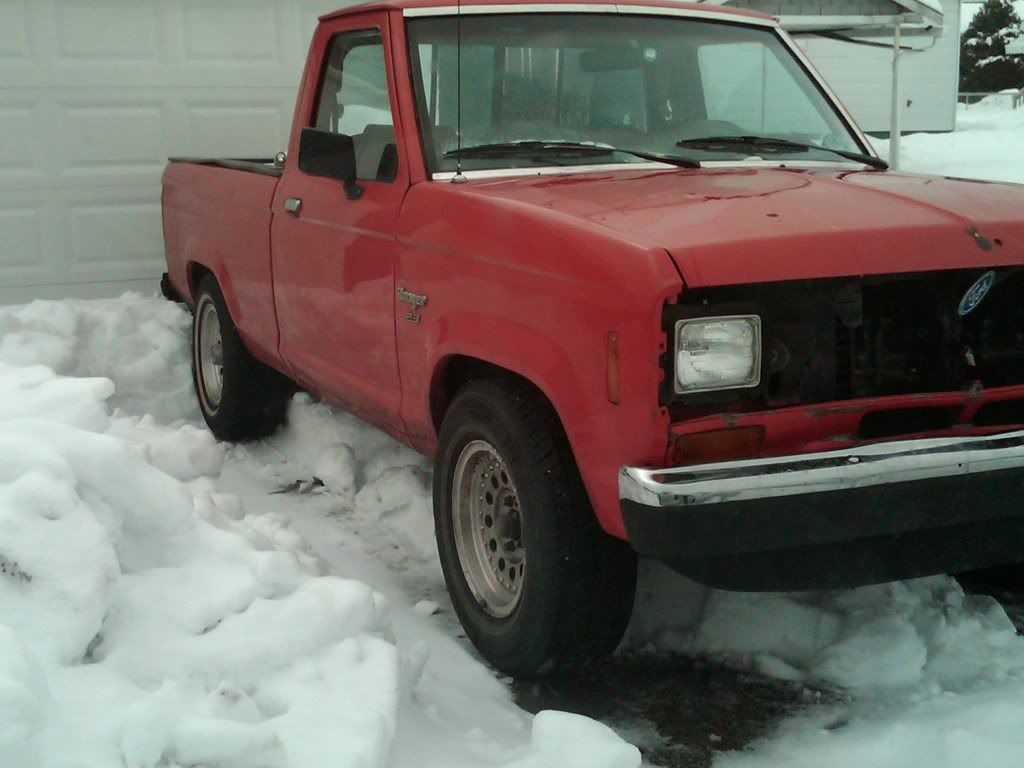 at first i built a fuel cell out of 1/8" plate, matching the specs of my friends grant kustoms, but later decided to run a summit aluminum 15 gallon. the 2 air tanks in the rear are around 3 gallon tanks, made out of stainless steel, i had the tanks tig welded at work, made out of our 6" stainless pipe and end caps.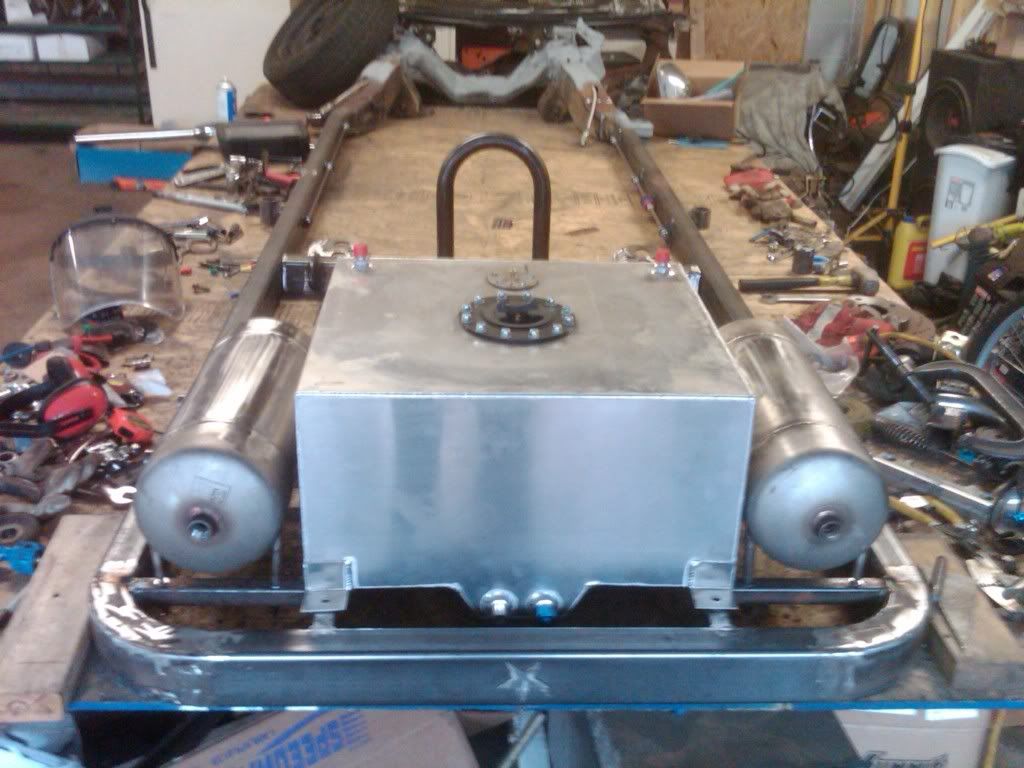 heres the small block chevy that i had in an s10 i was building, then yanked it, put it in my isuzu pup, now its made its way into the ranger. lol
http://i202.photobucket.com/albums/aa295/bhart3357/IMG_2386.jpg]/IMG]
i had joel at mindliss metalfab laser cut me some tabs to hold gasline and brakeline along the frame rails. all brakelines, gaslines, and air lines are ran using stainless steel tubing and swagelok/parker fittings. some free from work. bought some on ebay, and mcmaster carr.any line thats not hardlined is stainless braided line.
[IMG]http://i202.photobucket.com/albums/aa295/bhart3357/IMG00188-20100521-1942.jpg