Discussion Starter
•
#1
•
So, I'm a couple months behind on getting this build thread started, but that's mostly because I didn't know I would be joining the S10 forum until recently. More on that later. I'm going to let this thread play out the way it happened in real life. Full disclosure; This is my second attempt at a build thread for this vehicle. Long story...
Previous vehicle was a 2000 Grand Prix GTP. I cut my teeth modifying and upgrading that thing. Smaller pulley, headers, high ratio rockers, bigger injectors, E85, tune... All the common stuff. Had it making pretty good power too, which isn't difficult. That supercharged 3800 is a beast. Unfortunately, the transmission is made of glass. Every time I took it out and really hammered on it, I ran the risk of breaking an input shaft, or chain. Decided to cut my losses on that thing and move on to something different.
That something different would be anything LS powered, and rear wheel drive. However, married life and raising kids really limits the possibilities. I knew if I wanted a RWD LS vehicle, I would have to build it myself on a tight budget.
So, I started trolling craigslist for a swapable vehicle, or engine to get me started. Found the drive train first. A 6.0 and 4l80e out a 2002 2500HD Silverado. Paid $1600 cash for the complete truck. Pulled the motor, trans, t-case and some other odds and ends, then sold the shell for $1250. Later, I sold the t-case for $500. If you're keeping score, that's a positive $150 total for my LQ4 drop out. Lot's of hard work to get to that point though.
As it arrived from the tow truck: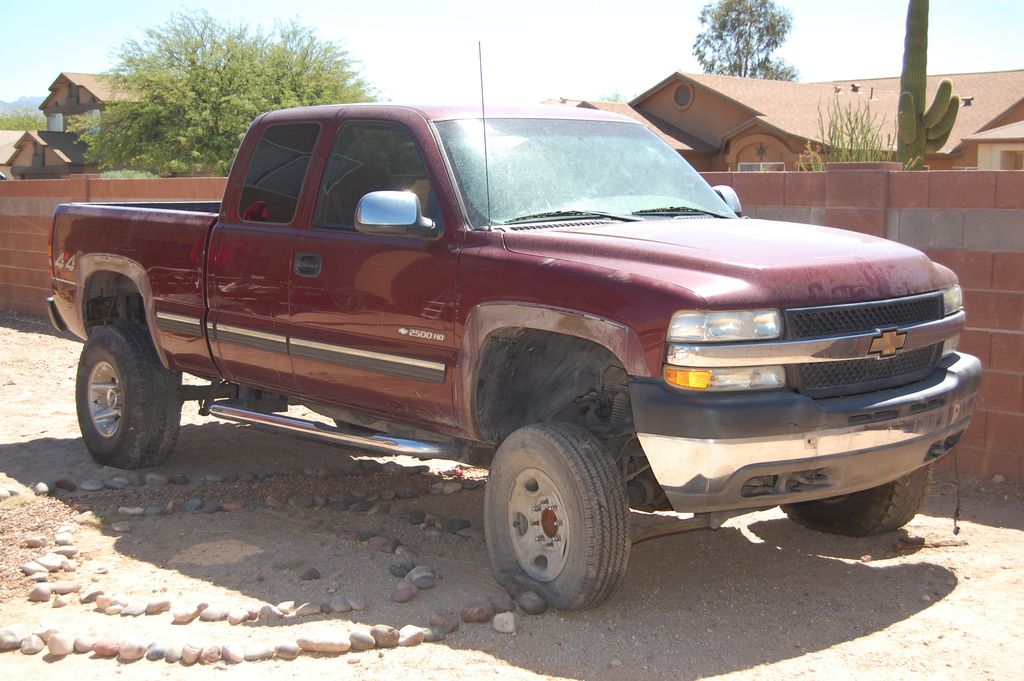 Many days later: