·
Lifted 2wd & Bodied 4x4
Discussion Starter
·
#1
·
Hey guys...
I finally decided to start a thread for my/my wife's 2005 TrailBlazer. It's a silver LS 4wd with the 4.2 I6 and had 38k on it when we bought it in December '08 (it has about 67k on it now). Last summer I scored a set of SS 20s for it but the tires were kinda nasty so last October I put new Eagle RS-A's on it. Recently I've gotten bitten by the custom bug and have been buying a few parts here and there for it, so I decided to start a thread on it.
Here's a pic of it stock: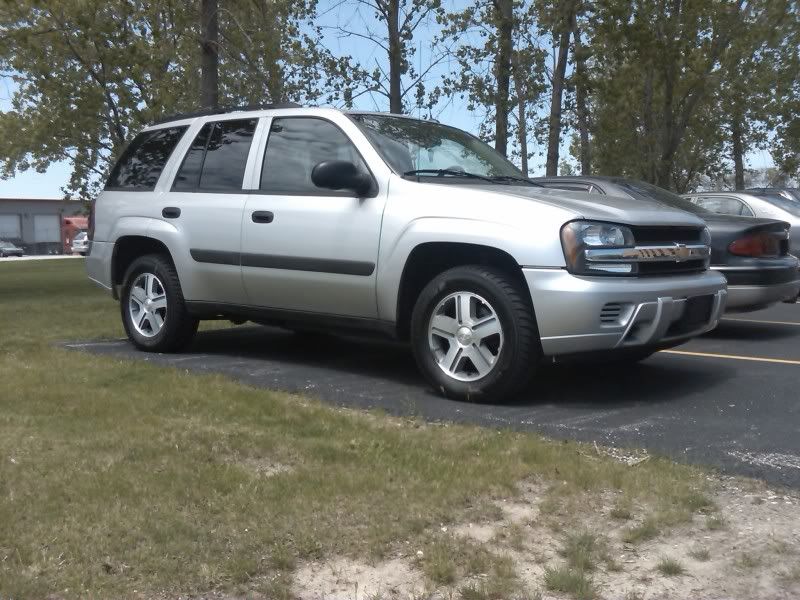 And with the SS wheels:
The thread title is because this truck is my wife's daily driver, and she sees no need for it to be anything other than stock (she didn't like that I spend money on the wheels, but she's gotten over it over time. And we get a lot of compliments on how much better it looks). So as I do things to it I will be doing them at times when she's not around, and without her knowing that I've done them, and then we'll see how long it is before she notices
First things first, I've always wanted to do a full SS 'clone' conversion since getting the rims. I've never really pursued it much though but I happen to come across an SS grille on eBay for $100 so I snatched that up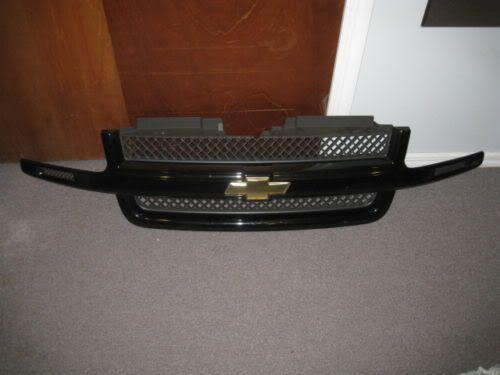 The guy selling this also had an auction for the SS mirrors (full power, heated, with blinkers) which I found out through the forum at TrailVoy.com will plug and play on my truck that already has power mirrors (the signal wires are already in the door harness, and the heated function is linked to the rear window defrost button). So I picked those up for another $51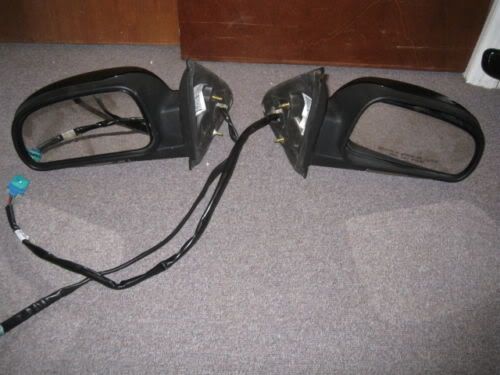 Lastly, I had gotten ahold of the guy selling these things to see if he could ship them together to save me some $ and when talking to him I asked if he had any other parts and luckily for me he had all the SS wheels (which I don't need) and 1 of them still had a good/undamaged tire with about 65% tread mounted on it (his TB had been rear ended hard and totalled and he was parting it out. So the 3 bad tires had already been taken off the rims). Well I had always thought that I'd like to have a 5th SS wheel to put in the spare location, so I picked that up off of him for another $100.
I've got a few tricks up my sleeve for what I want to do after these mods (the grille won't be going on until I have the bumpers to go with it) but for now this is all. Post up your comments/concerns, and I'll make sure I let you know when the wife discovers these things
I can just hear it now... "Hun? Did the mirrors on the truck always have blinkers in them?" :haha: