I finally bought what I hope fixes my misfire issue.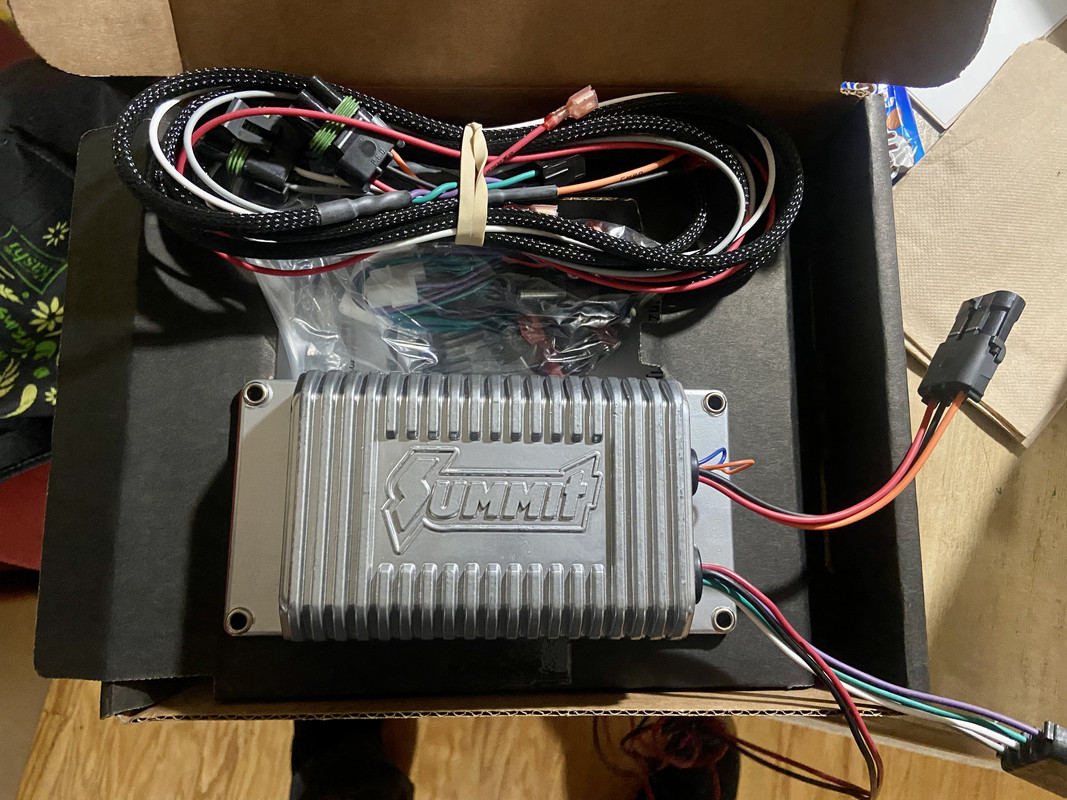 I was at a car show a couple weeks ago and was talking to a guy about the high rpm/high speed miss/stumble that I've had ever since I put the EFI system on. I forget what engine and system he was running, but he had the exact same issue. He finally ended up buying a cheap ignition box, and that completely fixed everything. So, I bought the cheapest one Summit offered. Holley makes a direct plug-in one for the Sniper system, but it was almost twice as much and the reviews were actually a little worse.
Got it mounted under the dash, hole drilled in the firewall, and wires ran today.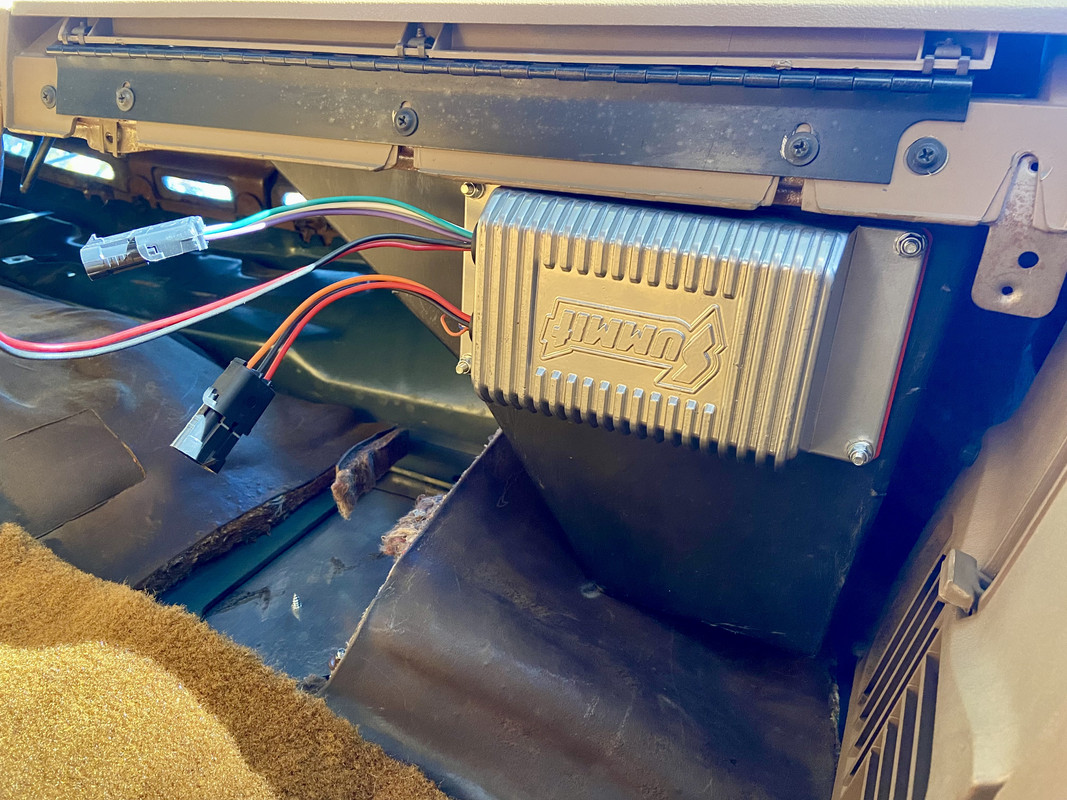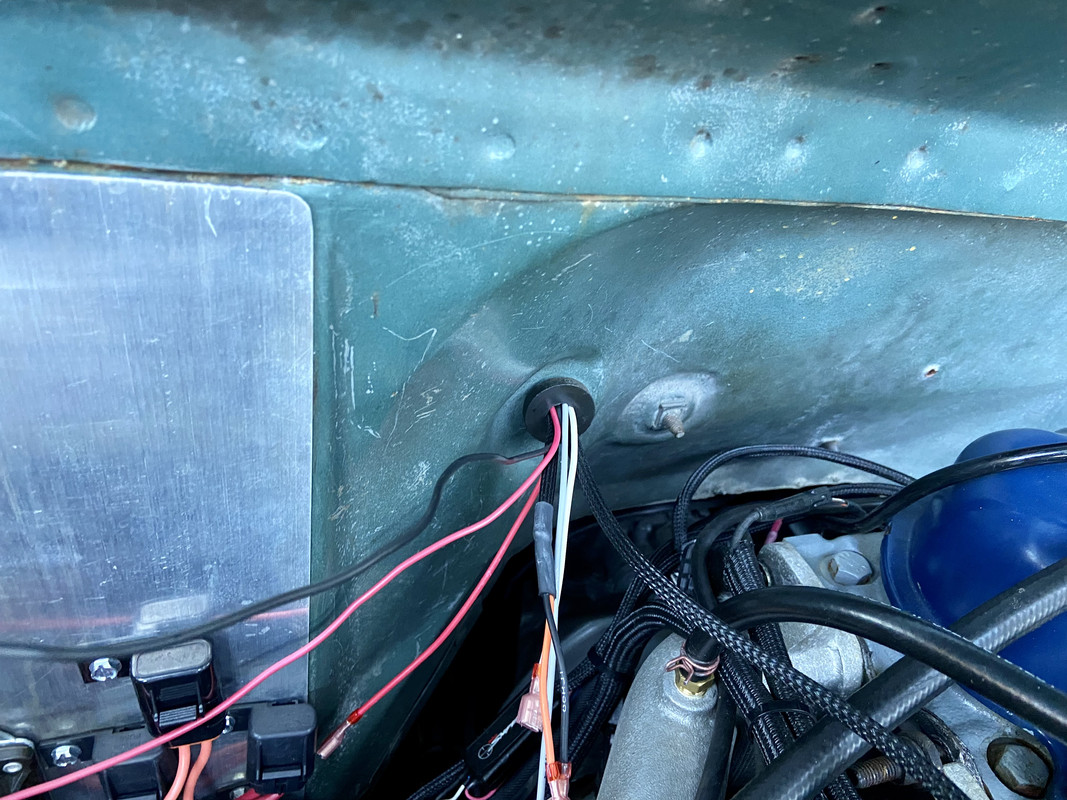 Just need to roughly wire it in to see if it fixes my problem. Probably Scotch-locks and/or wire nuts. Then, if it does work, wire it in permanently just in time to put it away for winter.