Warm weather = starting to put this turd bucket back together!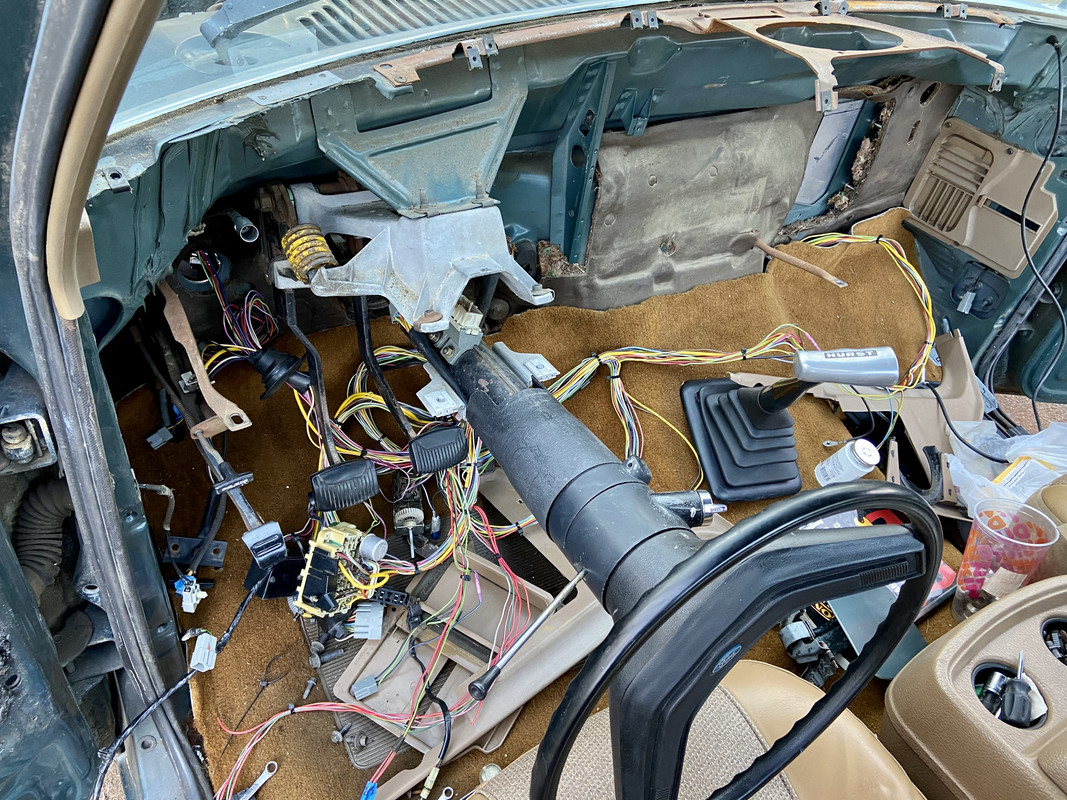 Super easy to reinstall the wiring harness with no dash in the way. Would've been even easier if I had remembered AT ALL how it was routed. I think I'm ok though.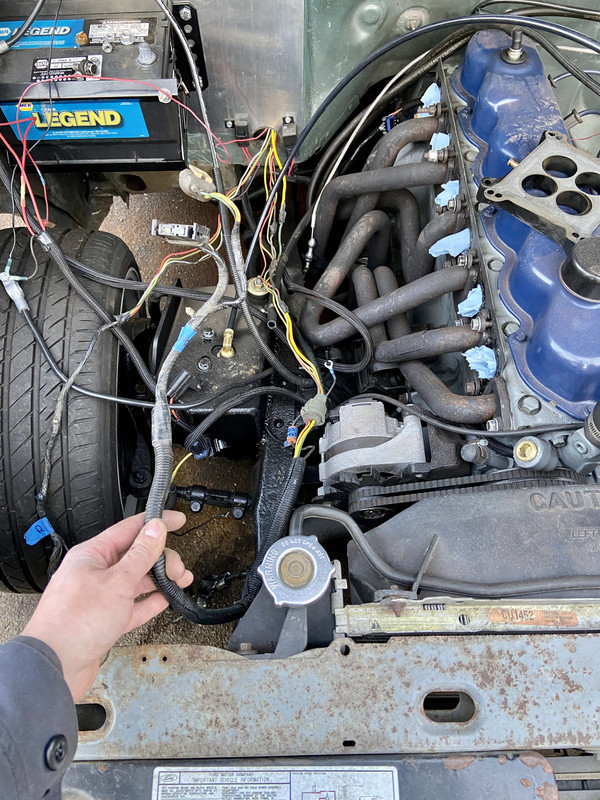 I lied when I said the harness was finished. I didn't address any underhood wires, because I wasn't sure on final lengths. The alternator wires are a couple feet too long. I've gotta be careful what I get rid of, because I've got fusible links and stuff I need to keep. The right headlight/turn signal wires are gonna have to be lengthened to run under the battery, then inside the fender to the lights.
This weekend is supposed to be nice, so I'm hoping to get the wiring done and the interior completely back together. Maybe even make some progress on the air ride wiring/plumbing.