One done.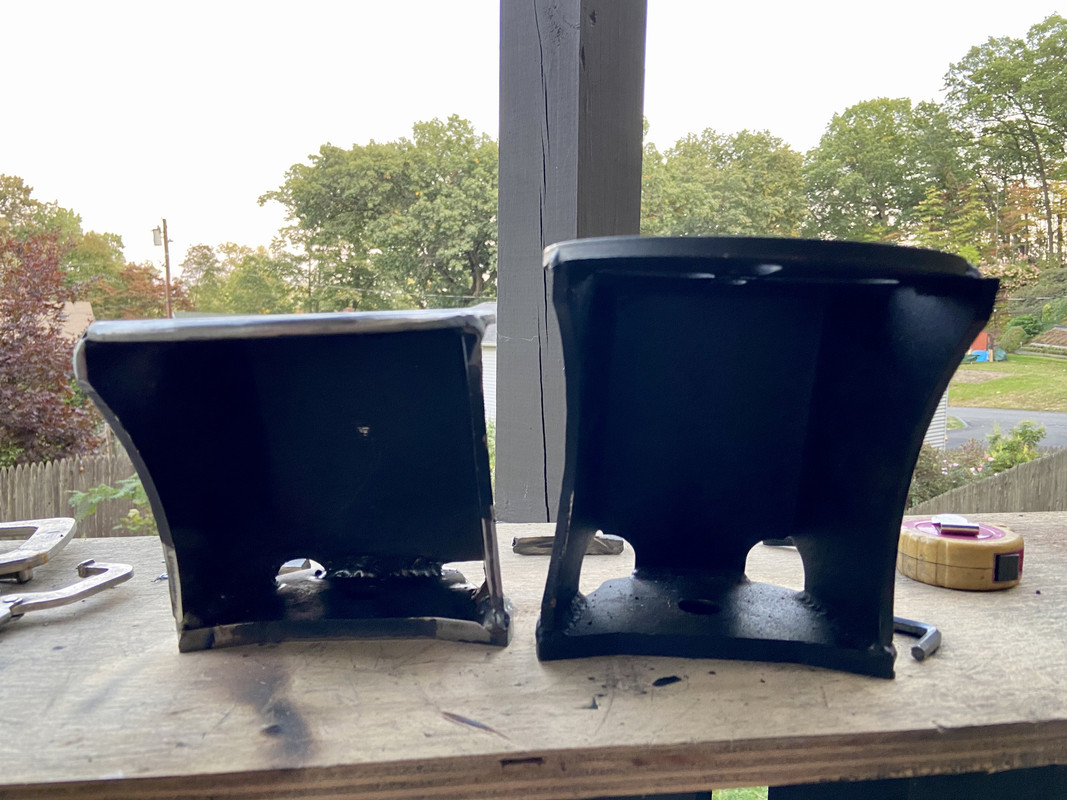 I also rounded off all the edges, since the bag rolls over just a tiny bit. Just to be safe.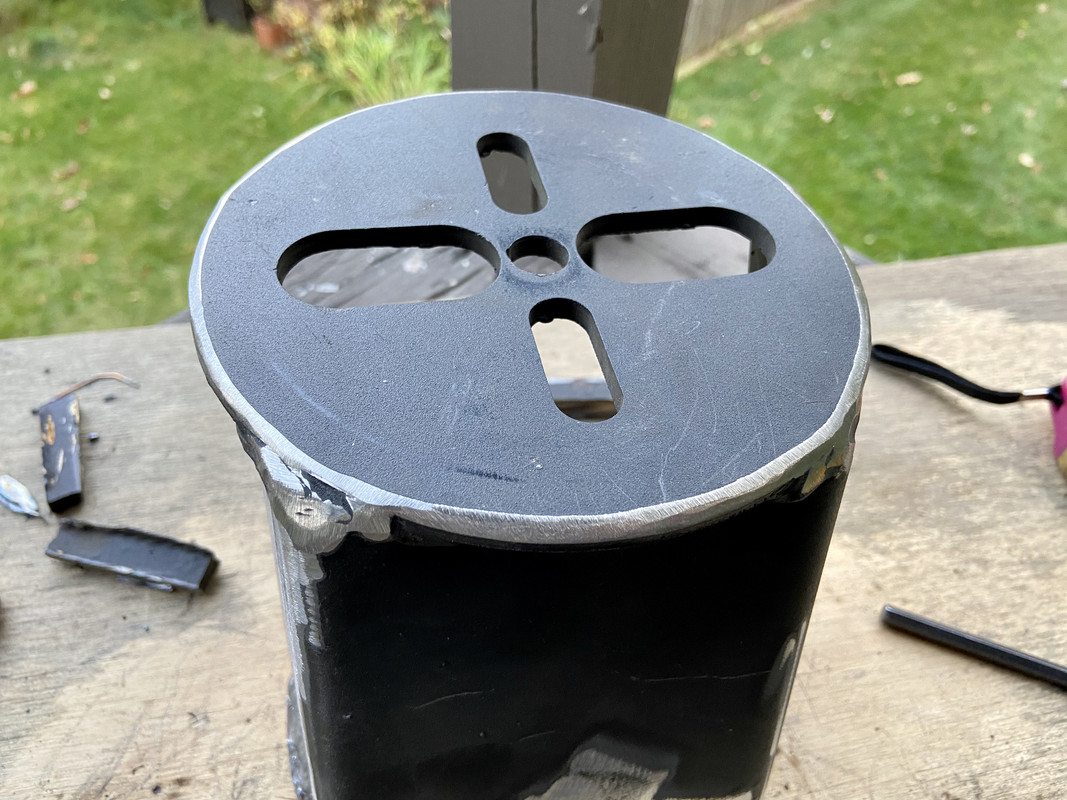 So much better now.
Extended before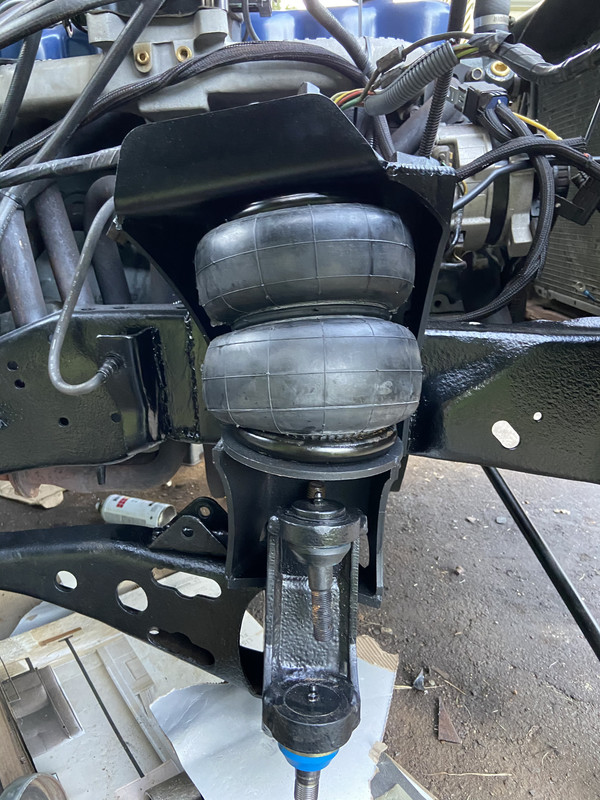 Now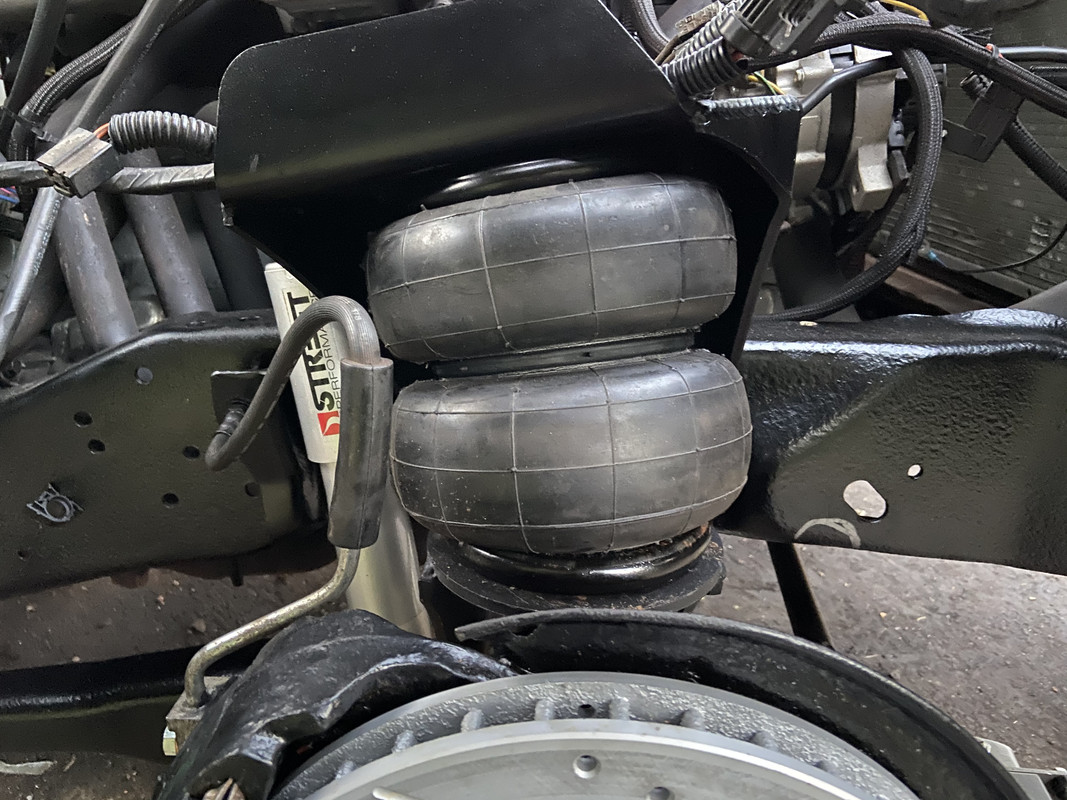 Compressed before (ouch!)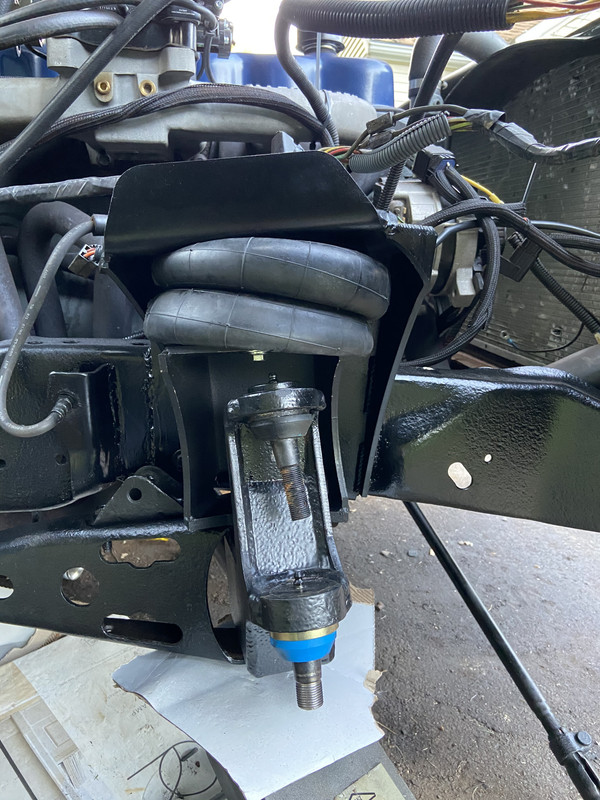 Now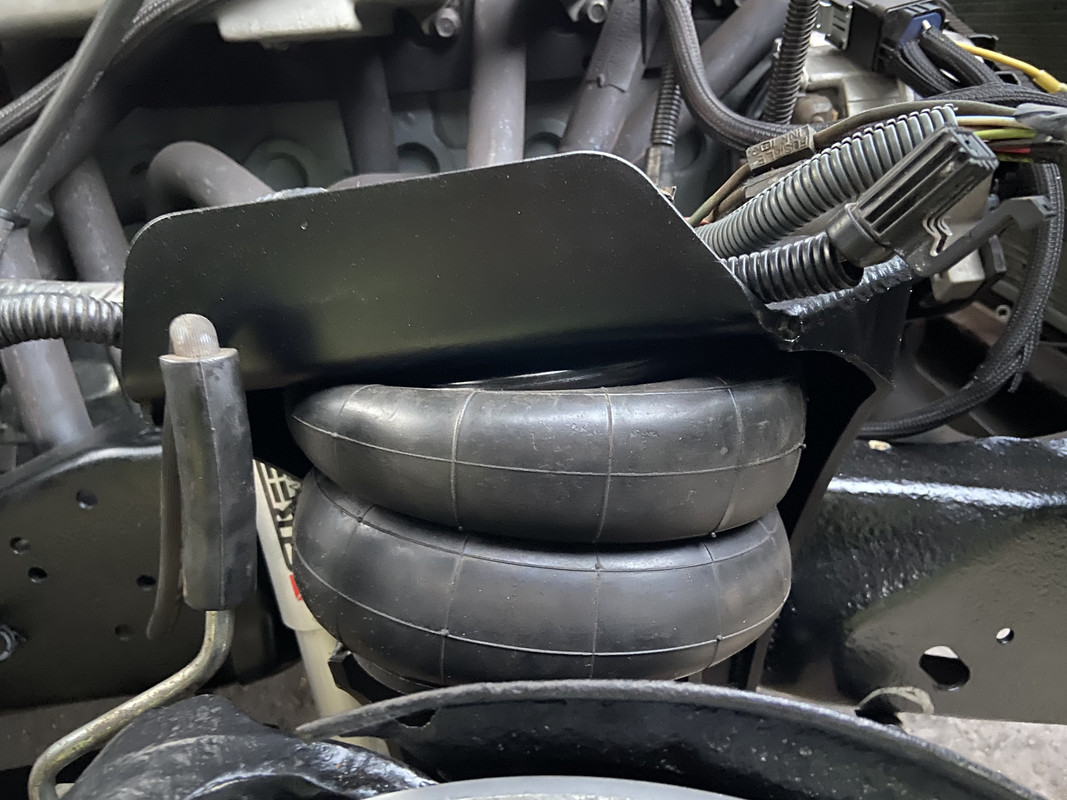 Now I just need to make the other side exactly the same, throw some paint on them, reinstall everything, plumb some temporary lines, relocate the battery and a bunch of other stuff, turn the truck around, and I can start on the rear!! I initially hoped to be almost done by now...