Discussion Starter
·
#1
·
I never thought this day would come, but I finally found something worth selling my s10 to buy. One of my all time favorite trucks. I've been wanting one for years, and finally found one.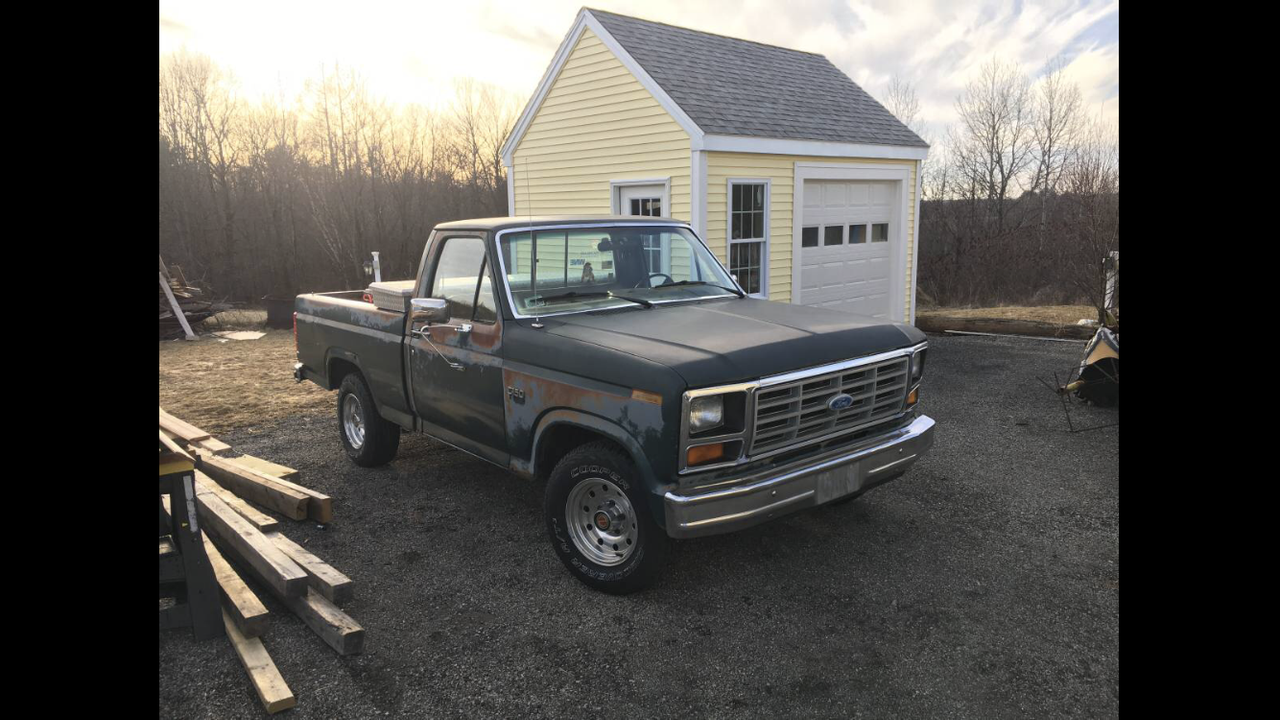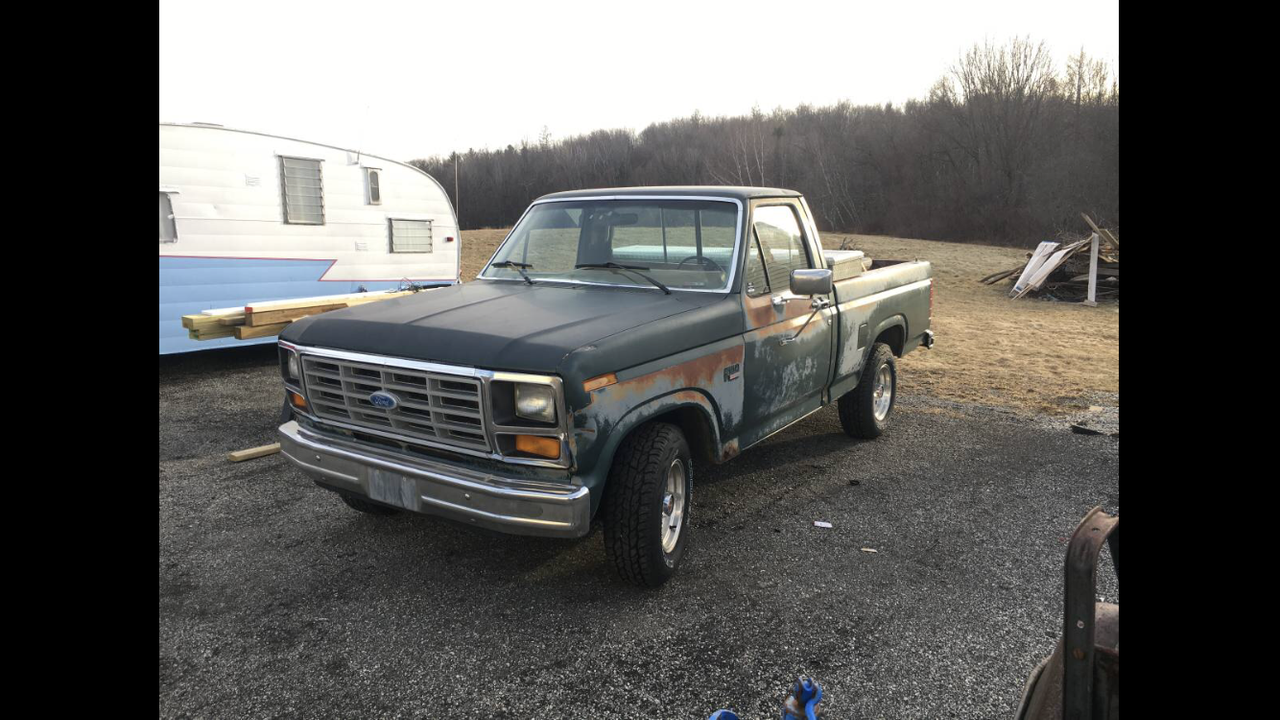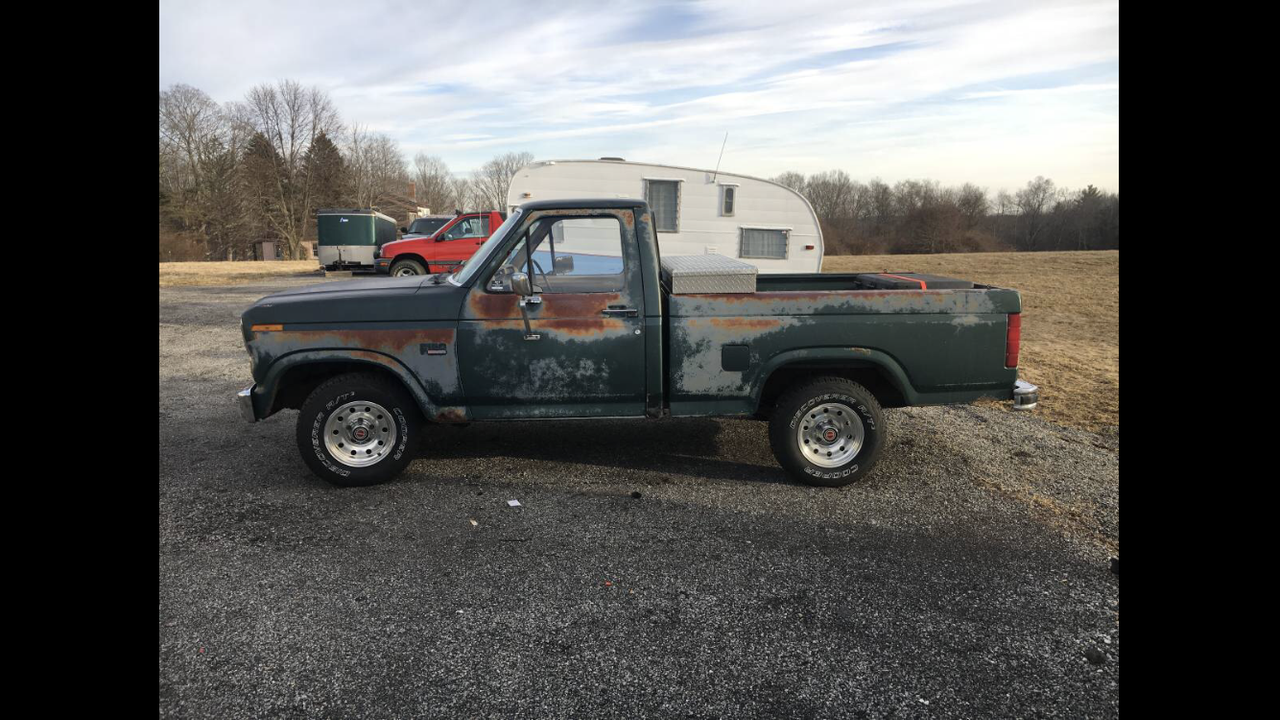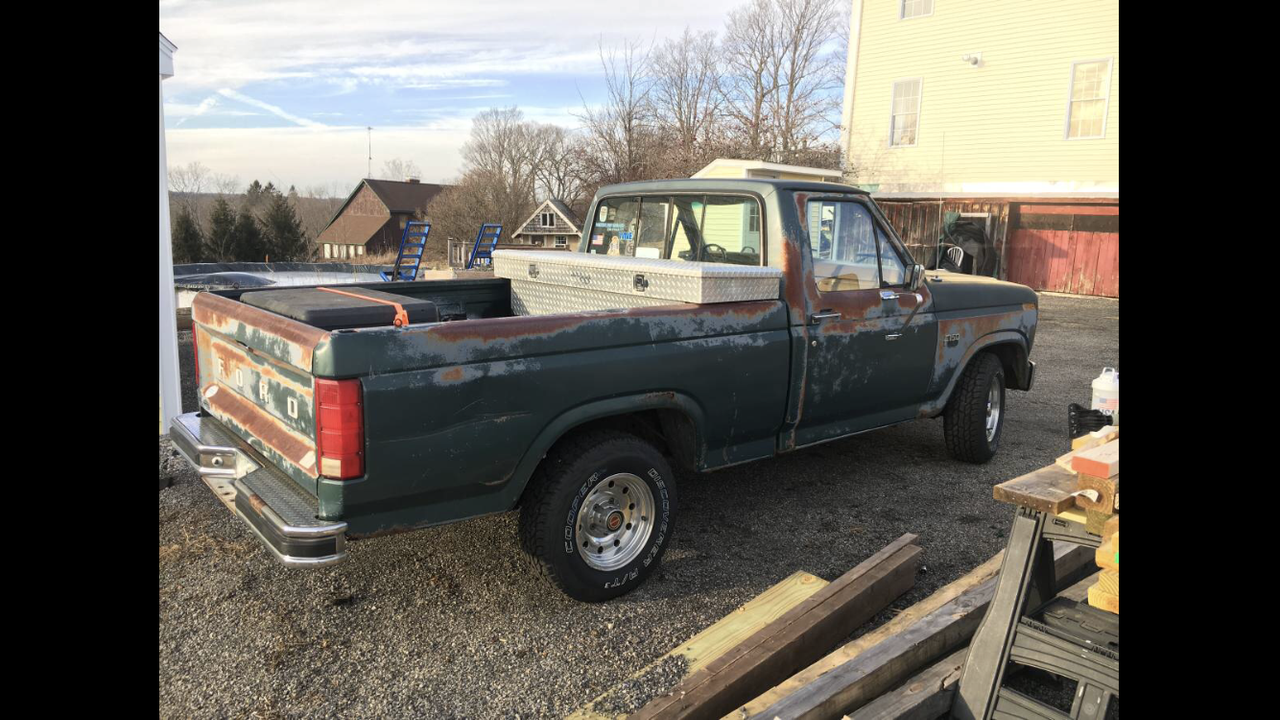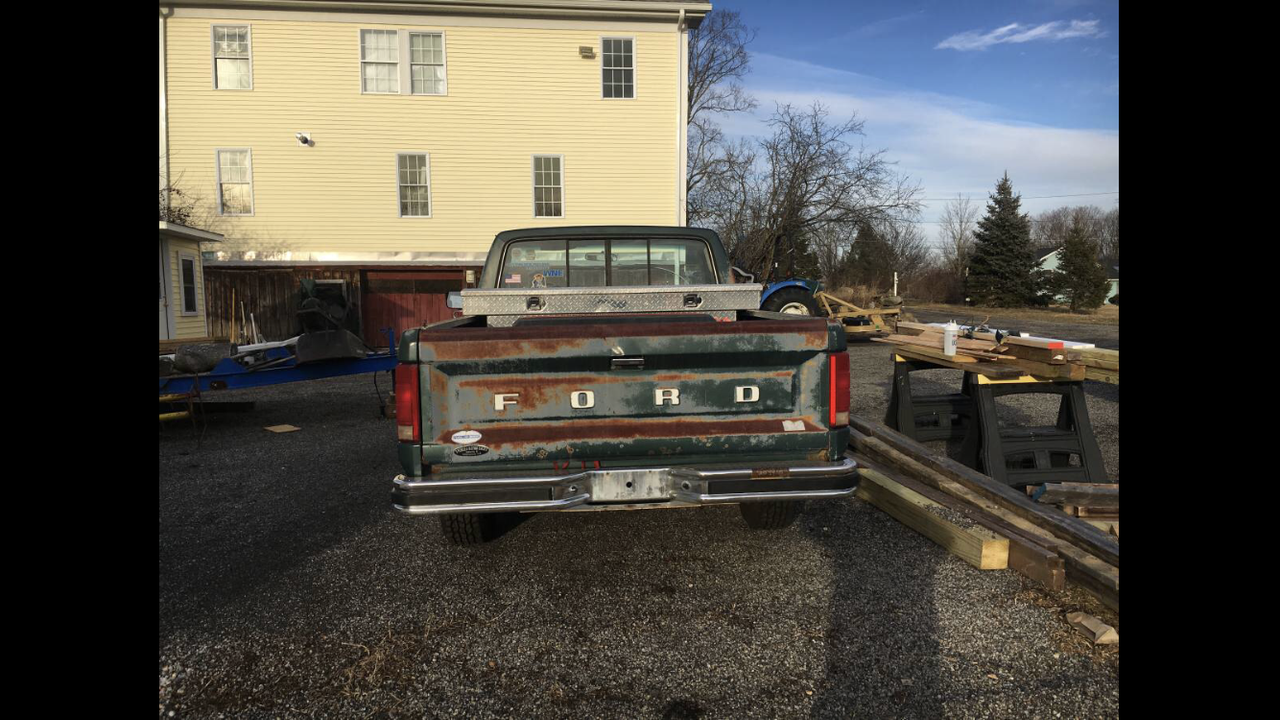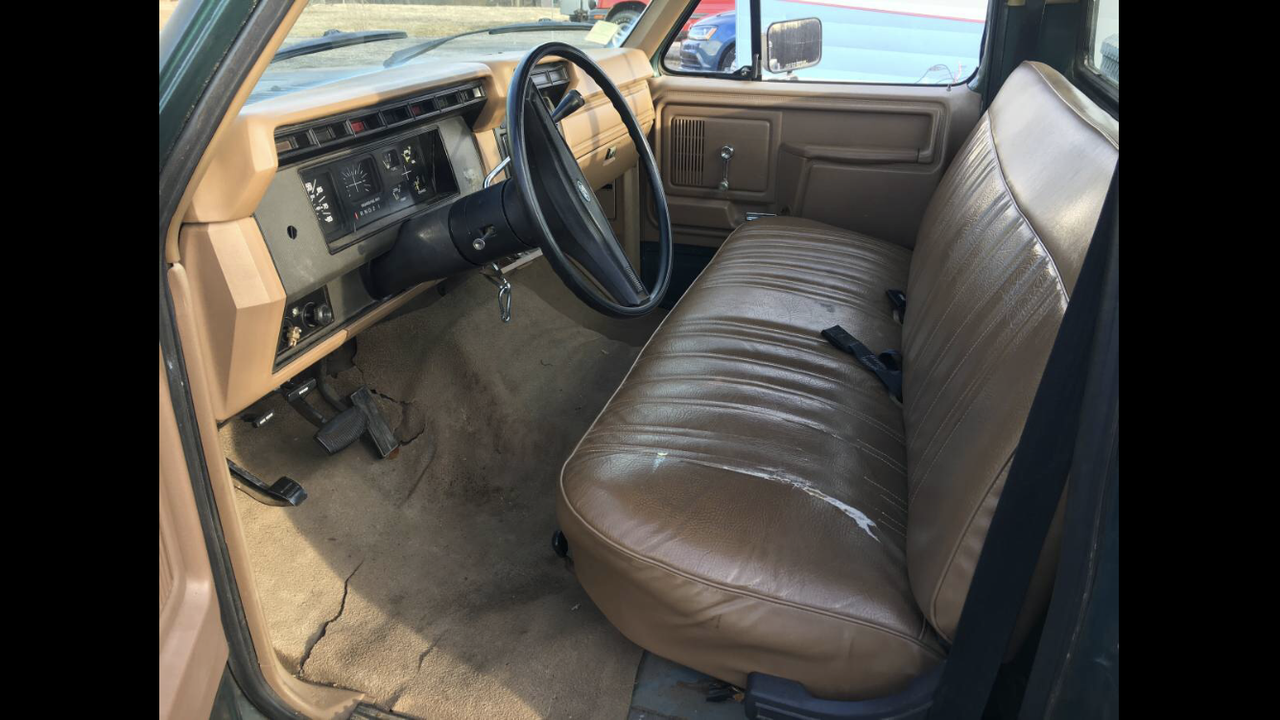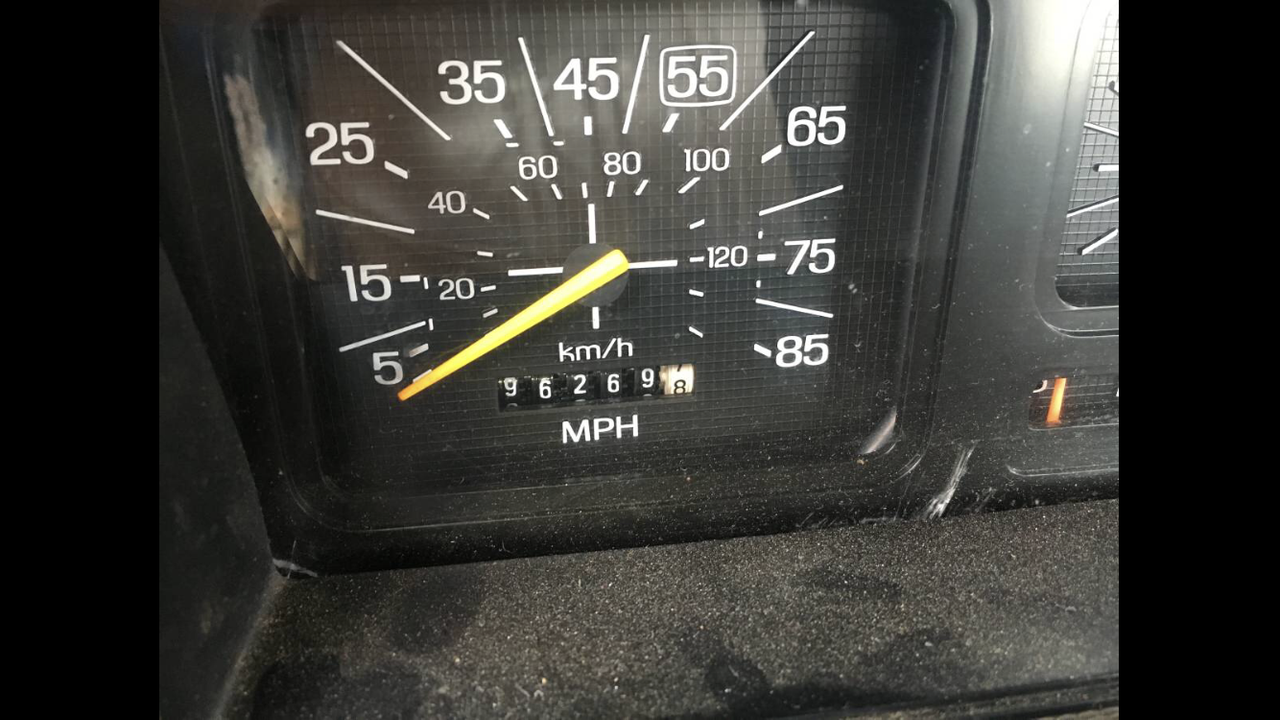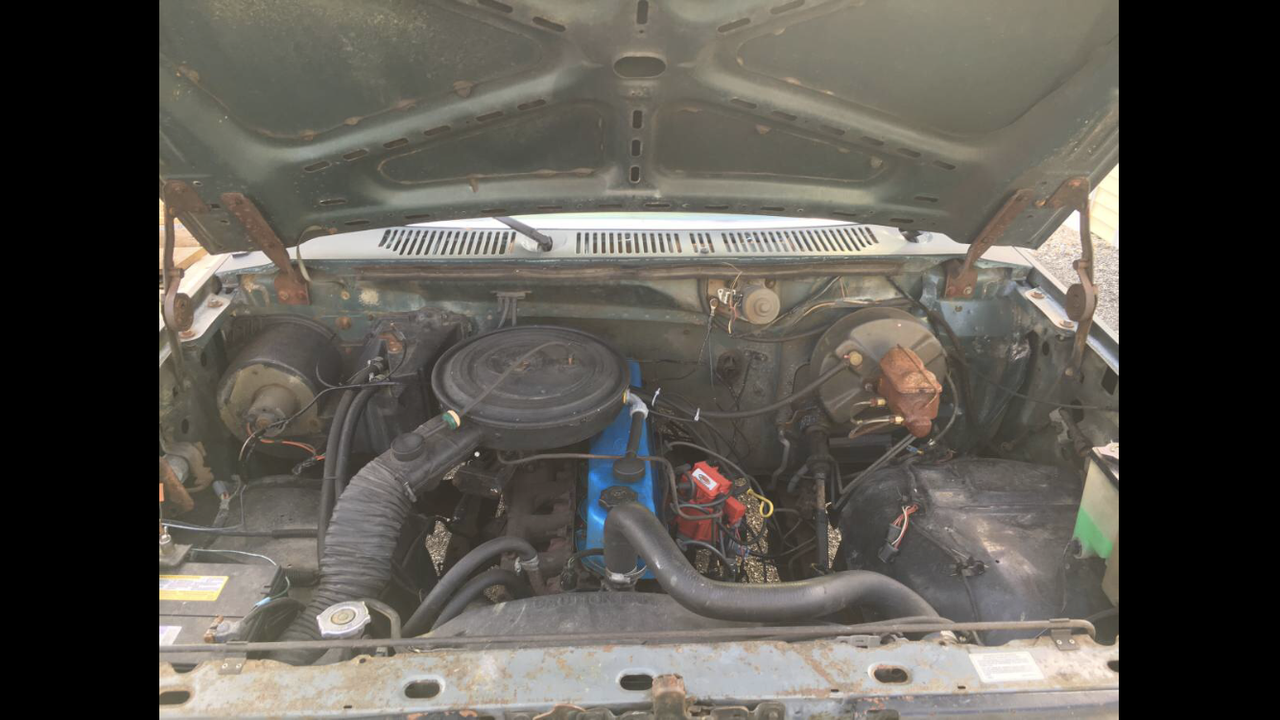 1986 F-150 in-line 6, 2wd auto. 96k miles. If I'm to believe the previous owner, it was a one owner farm truck when he bought it 4 years ago. I don't see any evidence to the contrary.
Body is 100% original and unrestored. There's a decent dent in the left fender and some scrapes along the bed, but other than that the body is damage free. Body rot is minimal, especially for the year. Lower fenders, left cab corner, rear wheel arches and rear lower bed sides are starting to go, but floors, doors and frame are mint! And that patina...
Interior is decent. A couple cracks in the dash, missing headlight switch, driver side armrest falling off, hole drilled in the instrument panel bezel, and one big rip in the seat. Nothing that can't be fixed or at least improved.
Mechanically, it's in fantastic shape. Runs, drives and shifts beautifully. It's got a ton of new parts. New shocks, front trailing arm bushings and brackets. New fuel tank and pump. New radiator. Newer aftermarket distributor and carb. Really nice wheels with virtually brand new tires.
It has some issues though. The ebrake cable sticks bad. None of the gauges except the voltmeter works. (But it does have full gauges, not just idiot lights, so that's nice.) Exhaust leaks at the manifold donut gasket. You have to slam the doors to get them to latch. Has a pretty good coolant leak at the thermostat housing. All relatively small problems, but they add up.
The kid wasn't willing to negotiate much, so I ended up paying a bit more than I wanted, and probably more than I should have. But I've only seen one other short bed this style for sale, and I didn't want to miss an opportunity that probably won't come along again. But, I'm planning to sell the toolbox, and he has the stock steel wheels that he's gonna throw in, so I can sell the wheels that are on it and make some of my money back.
Plans are to fix it up and just cruise it all summer. Then tear it down and bag it over the winter. I'll be bringing it home Monday night, so Tuesday I should have a lot more pictures. I can't wait! Let me know what you think.