Discussion Starter
·
#1
·
Okay guys, here it goes. After years of collecting parts and using every excuse in the book, the time has come to start on my swap. Here is the basic rundown.
1994 S-10 SS A true B4U truck (hence the project name, correcting what GM SHOULD have done)
2001 5.3 mill with 8x,xxx miles
2001 4L60E trans from same truck
Current Performance Harness
Current Performance Engine Mounts
Car-Shop Inc Polly Frame Mounts
Sanderson Headers
The New Holley OIL PAN
All Corvette Accessories up front
20 % underdrive crank pulley
LS6 intake
28# injectors
Comp cam 224/228 588/588 114
Comp 918 Springs
Comp 7.4 Hardened Pushrods
Boss Hog 2800 Stall
8.5" Rear-End w/ 3:42's and stock G80 for now, with Disc brakes and Anti-Hop Shock
QA1 adjustable coilovers for the front w/450# springs
ZQ8 Rear Leafs w/3" blocks and Adjustable Rancho (Calvert Racing) shocks
Soon to have Rear Cal-Trac style bars on rear
The plan at this point is to get everything to fit and work and be serviceable. At this current time, I have already removed the factory 4.3 CPI and trans, and harness. I have cut the notch for the A/C, and also notched for the Holley pan. The pan fit fine without notching. However; I wanted to be able to pull the trans if I needed to. In reality, I don't think with the poly mounts the engine would give enough to even move enough to make the pan hit, but I wanted to be sure.
When I was trial fitting things, I had to raise the cab like most guys do. I didn't need to lift it much, but this being a 1994 truck from Chicago, the body mounts were trashed. I ordered new Energy Suspension mounts and I also ordered some 1" spacers because I am going to space the cab, core support and bed up 1" just to make things fit better. I ordered them from Summit. They are made by Performance Accessories and were $1.99 each.
So here are a few pics of the progress. I probably won't be updating a lot, but it will eventually get updated.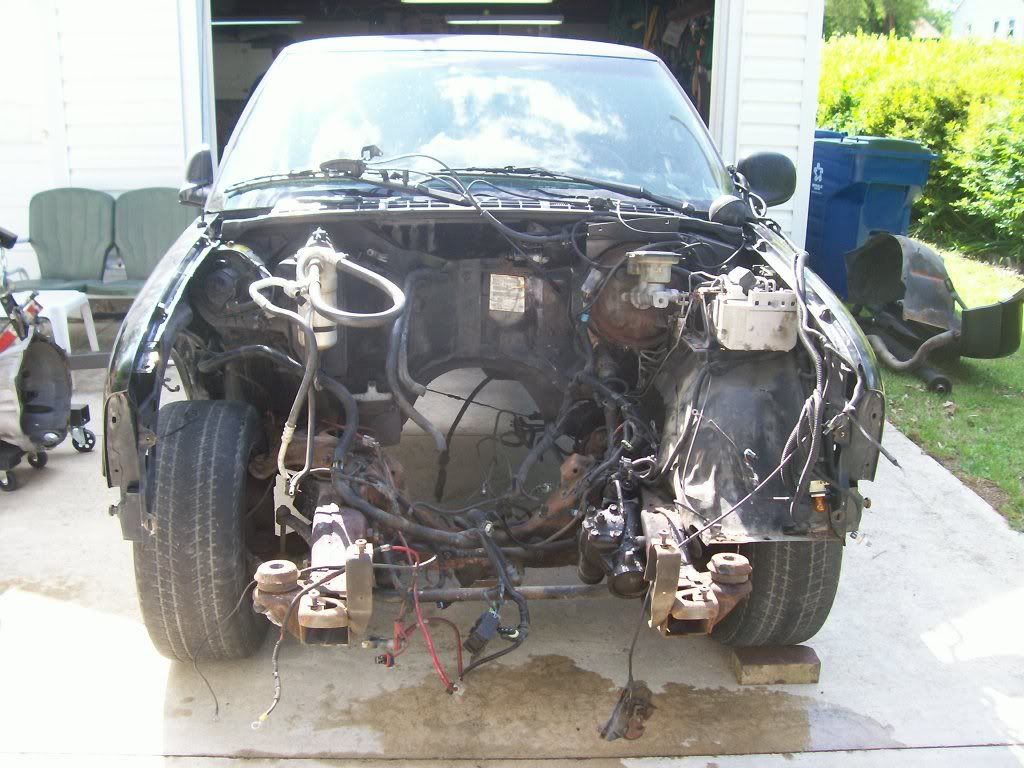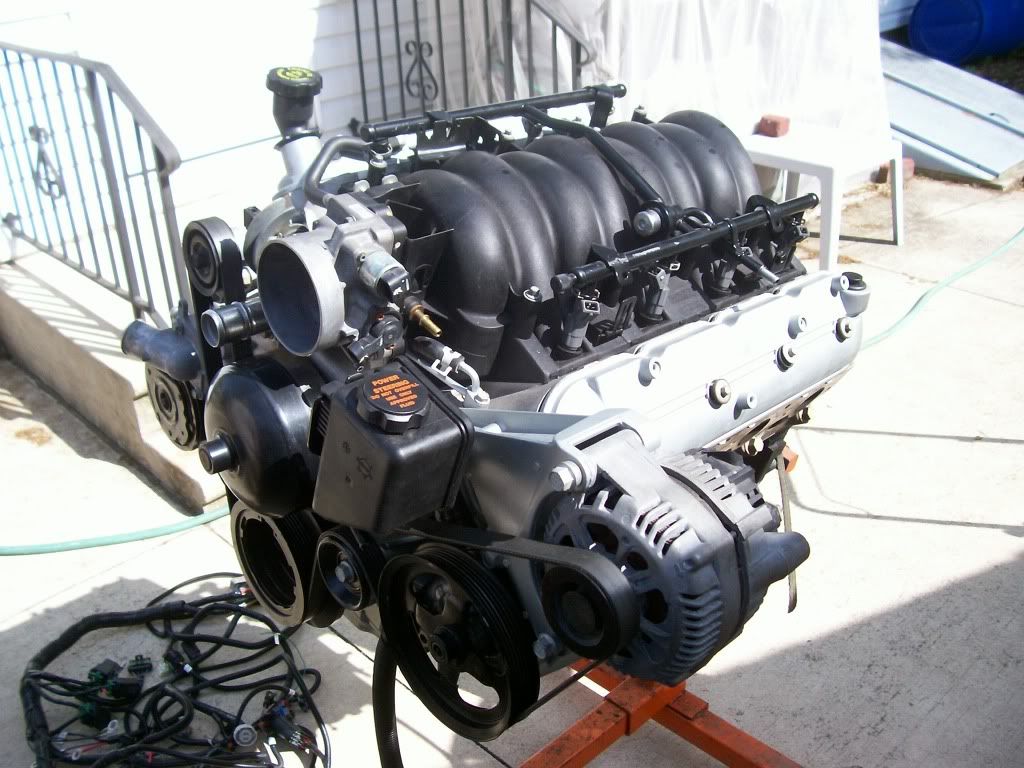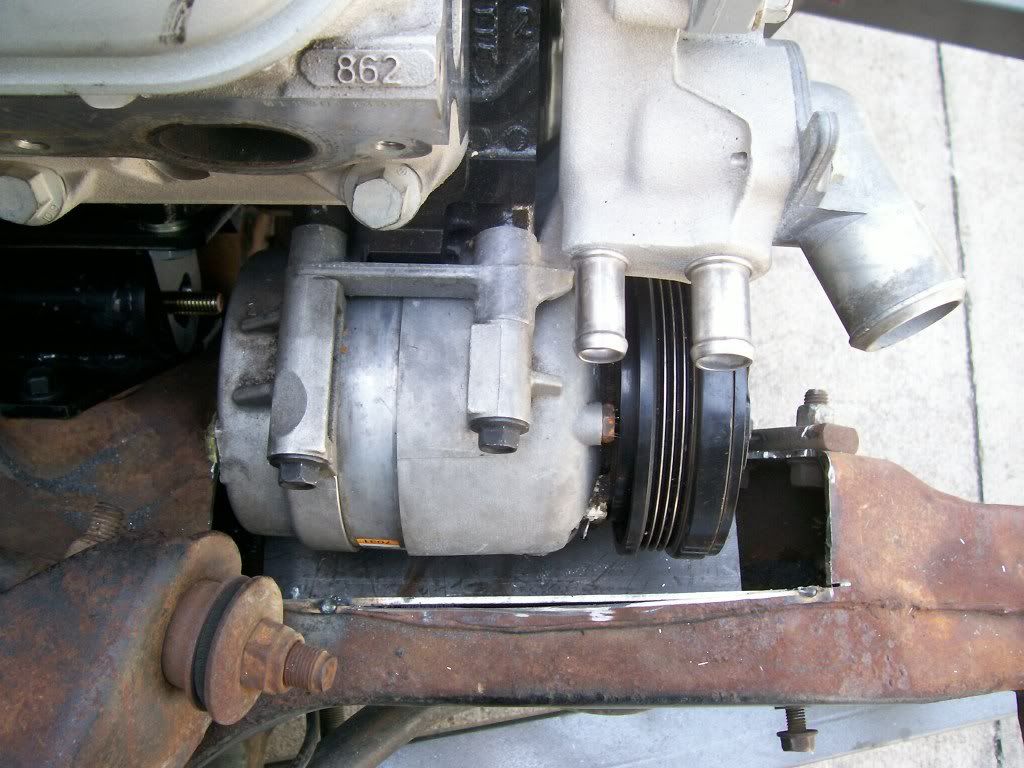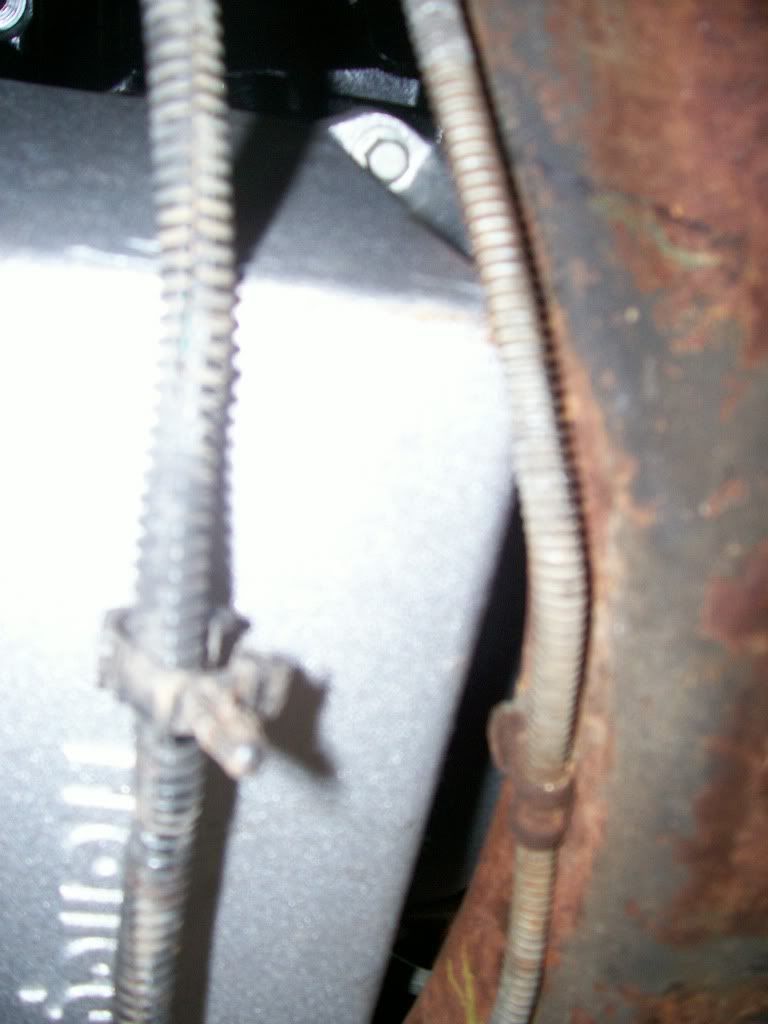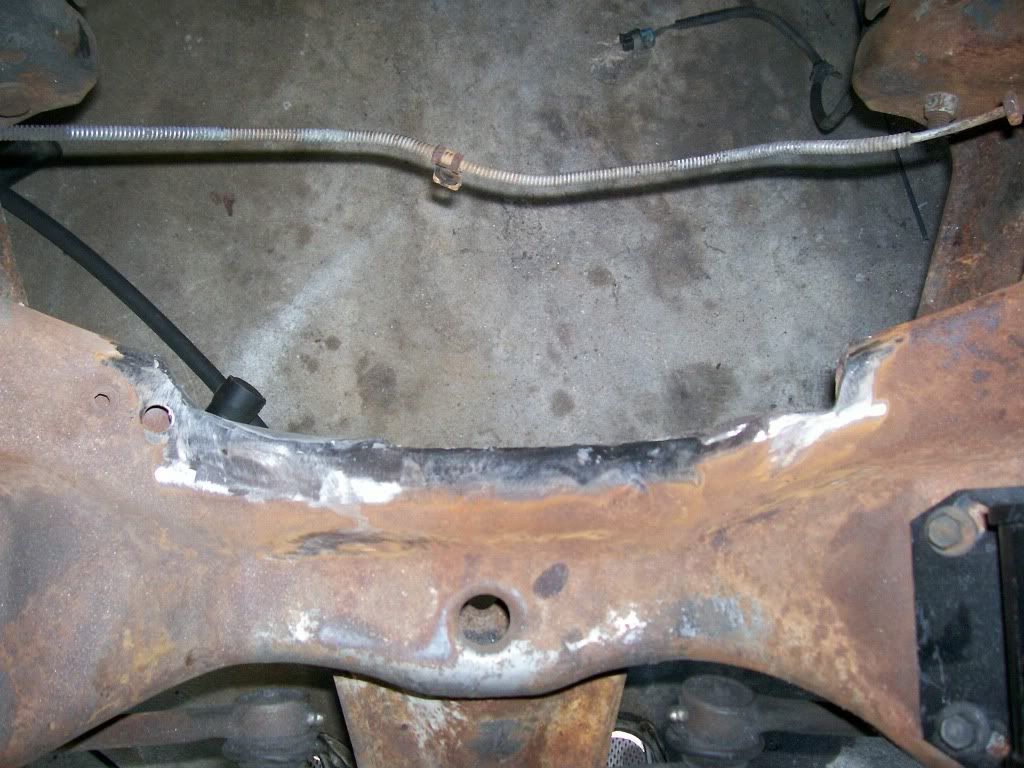 As you can see if the second to the last pic, that was the clearance of the Holley pan. The brake line hides the clearance that was all the way around, but to me it just wasn't enough to pull the trans. I did buy spacers to go on the bodymounts, and probably would not needed to have cut the K-member, but I'll find out more for sure as I go.