Discussion Starter
·
#1
·
Project: 84' Blazer - LQ4/4L60e Swap
I'm sure many of you have seen my blazer on this forum.
It's a 1984 S10 Blazer (Tahoe) with a 2.8L/700r4 that has become very tired and is in need of an LSx Swap!
I will be purchasing a 2002 6.0L LQ4 and 4L60e from a auto wrecker in the next week or so. It comes with all front accessories, wiring harness, ECU, and plastic shrouds. Its already put to the side and awaiting pick up.
As of now this is what I plan to buy for the swap.
Parts list:
KWik - Alt and PS bracket
Kwik - A/C mount w/ sanden compressor
Stainless Works - 1-7/8 LT Headers
CPW - Radiator w/Fans, Shroud & A/C Condenser
CPW - A/C condenser and lines
CPW - Wiring Harness
Shift Works: Mechanical Speedometer Kit Tailhousing
Holley LS Valve Covers - Black
Holley - 302-1 GM LS Retro-fit Aluminum Oil Pan
Lokar - Midnight Series Shifter
I want to keep all factory gauges, which is why I have that tailhousing in my parts list. My main priority is to get the truck running and able to move under its own power by Xmas this year. Once that is done, I will work on the cosmetic touches, such as valve covers, tailhousing, lokar shifter, A/C, trans rebuild etc... As the engine has about 120,000miles I wouldn't be surprised if I rebuild down the road, but like I said, the main priority is to get it running.
I hope the Stainless Works headers fit without needing too much frame modification. Will I be the first one to try it???
Once I have the engine in I will deal with the fuel system. I'm sure I will have many questions to do with this...
So far I have only taken a bit of my front end off. I hope to have the 2.8L and everything else removed from the engine compartment by the end of the week.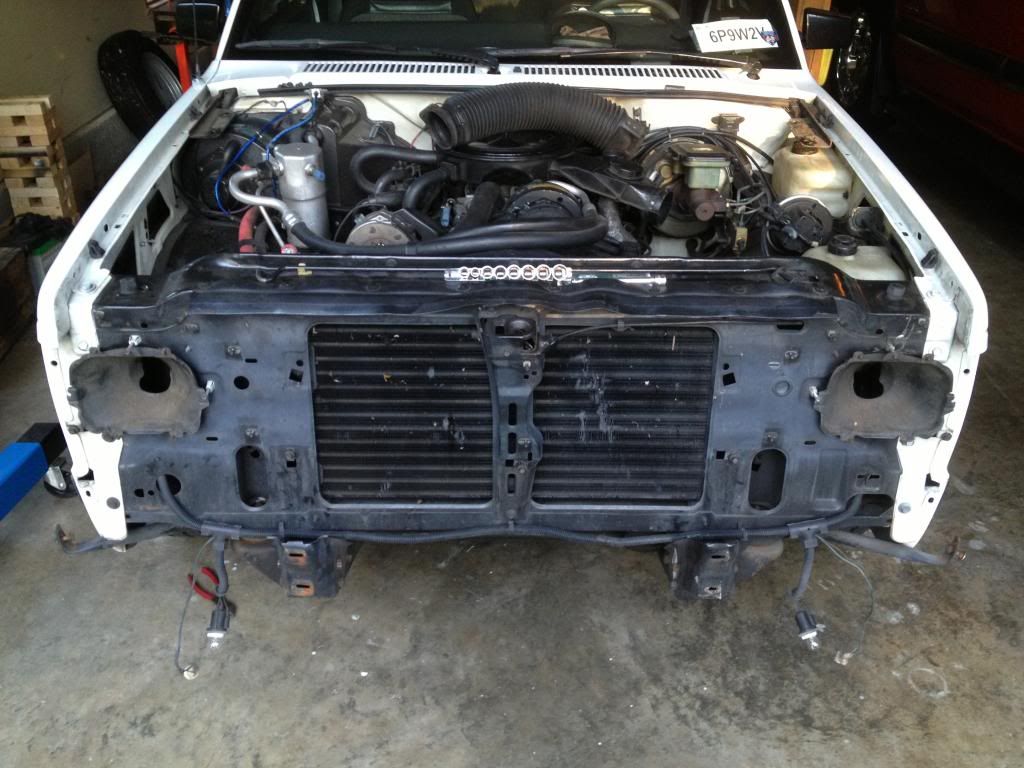 I will be putting in an order with Jared at CPW tomorrow for the LT's, Rad kit, and A/C shit. I will also order the Holley pan and KWik PS and Alt bracket at the same time.
Stay tuned for progress!