Discussion Starter
•
#1
•
Here is my original thread for this truck:
http://www.s10forum.com/forum/f135/progress-pics-of-my-beater-330735/
I decided to start a new thread because all the photos are gone because Webshots shut down.
My truck is a '91 S-10 standard cab, short bed with a 2.5L Iron Duke 4 cylinder, T5 5speed trans and power brakes.
I got the truck for $300. I was about to get laid off from my job and wanted something cheap on gas because i didn't know where my next job would be...
Fall '07
Here it is the day I got it... gotta love the pink and lavender pinstripes and ribbons!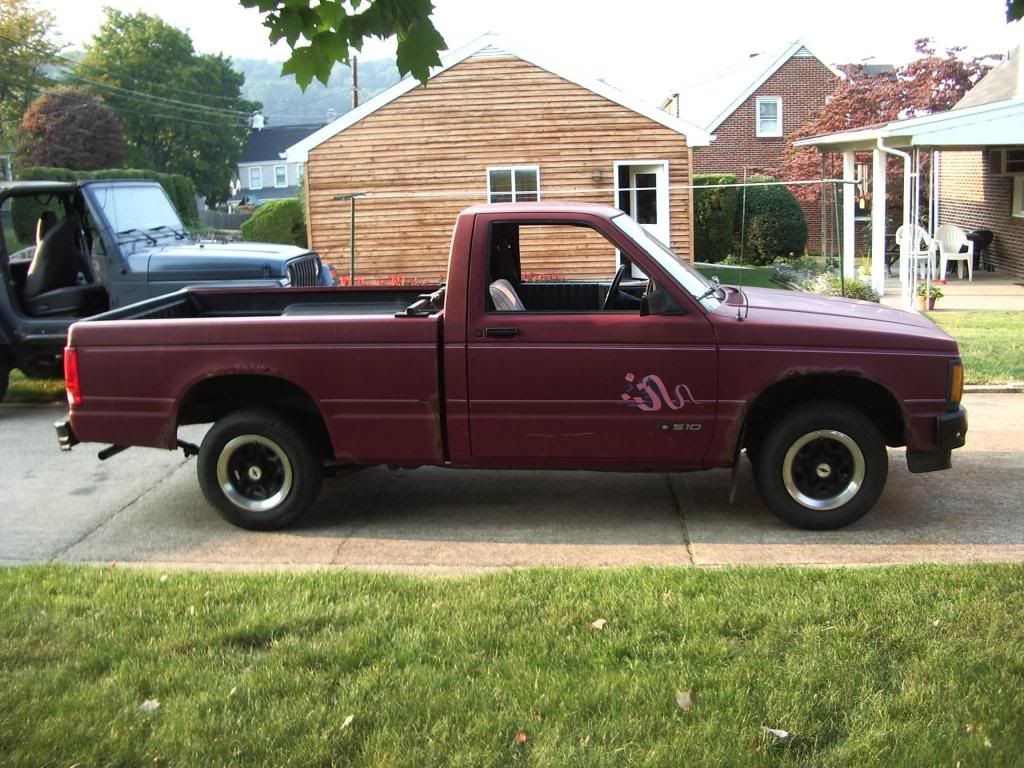 First thing i did was scrub it and get rid of the seat cover, plastic bedliner and the terrible pink and lavender stripes and ribbons. I also got rid of the broken slider window and replaced it with a solid wind that I tinted dark.
I threw on the grill from a Bravada I parted out and a set of matching small mirrors. I also bought a hinged soft tonneau cover.
I pieced together a set of swirl wheels from a few different places and found the center caps on Ebay… along with new tires. I like the big and little Hot Rod look so I went with 195/60/15s and 255/60/15s -small in front so it's easy to turn with the manual steering. Tall in rear for the increased top speed on the highway…