Alright to start the truck is a 1997 s10 ex. cab 4.3 5speed. Windows were already tinted.
Well I bought the truck in April after selling my Dakota here's the pics.
Here is the pic of the CL add, that's how it arrived at my house.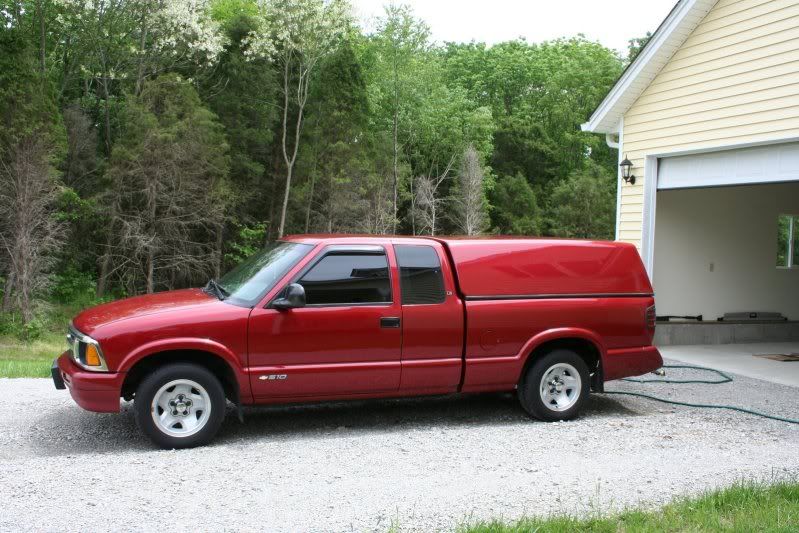 First thing I did was remove the camper shell and waited for the snow to melt.
Once the snow was gone I started looking for new wheels and really liked the soft 8's so I had painted my spare black to see how i liked black on the truck.
Bought a set.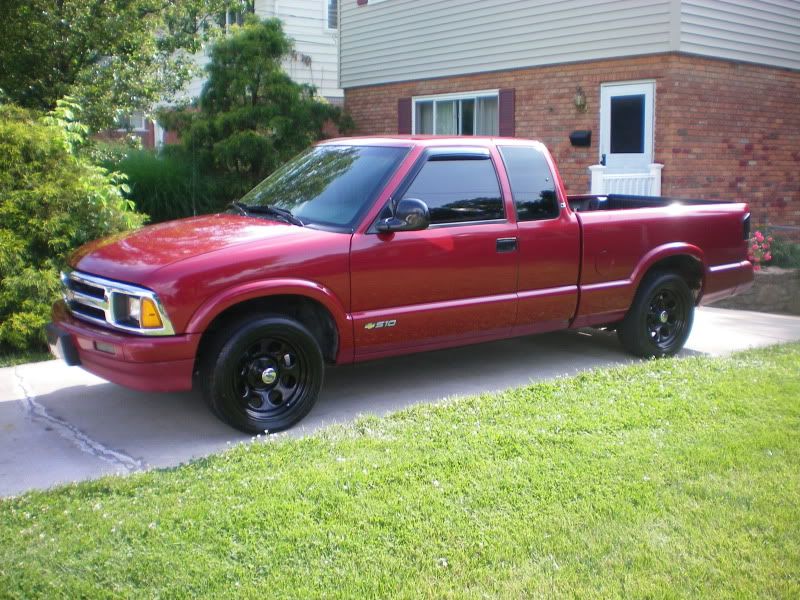 Also tinted the tails
I wanted to go lower so that was the next step.
So (for now anyway) The truck is lowered 2in. in the front with DJM spindles and 2in. In the back with blocks.
Thats how it sits now. Had to ditch the tinted tails for some euros cause they were to dark.
Future plans
- Go an inch or two lower
- Tonneau cover
- Fix the cab corners
- Maybe a cowl induction hood
Sorry for all the pictures.