Well I must be the only one on the forum needing this bushing, lol, but here's an update.
As mentioned previously, finding the correct bushing seemed almost futile as I could find no one that stocked it or could get it.
After much searching, I ran across GM bushing# 6260048. It has the same ID and OD as the correct bushing but is not as wide, so I bought two and plan to "sandwich" them together in the tailshaft and then cut off the excess. Actually, I will trim the second bushing to size before pressing it in, but you get the idea. Any reason why this wouldn't work?
Photo Left: old, factory bushing | Right: new bushings that will be stacked to make one: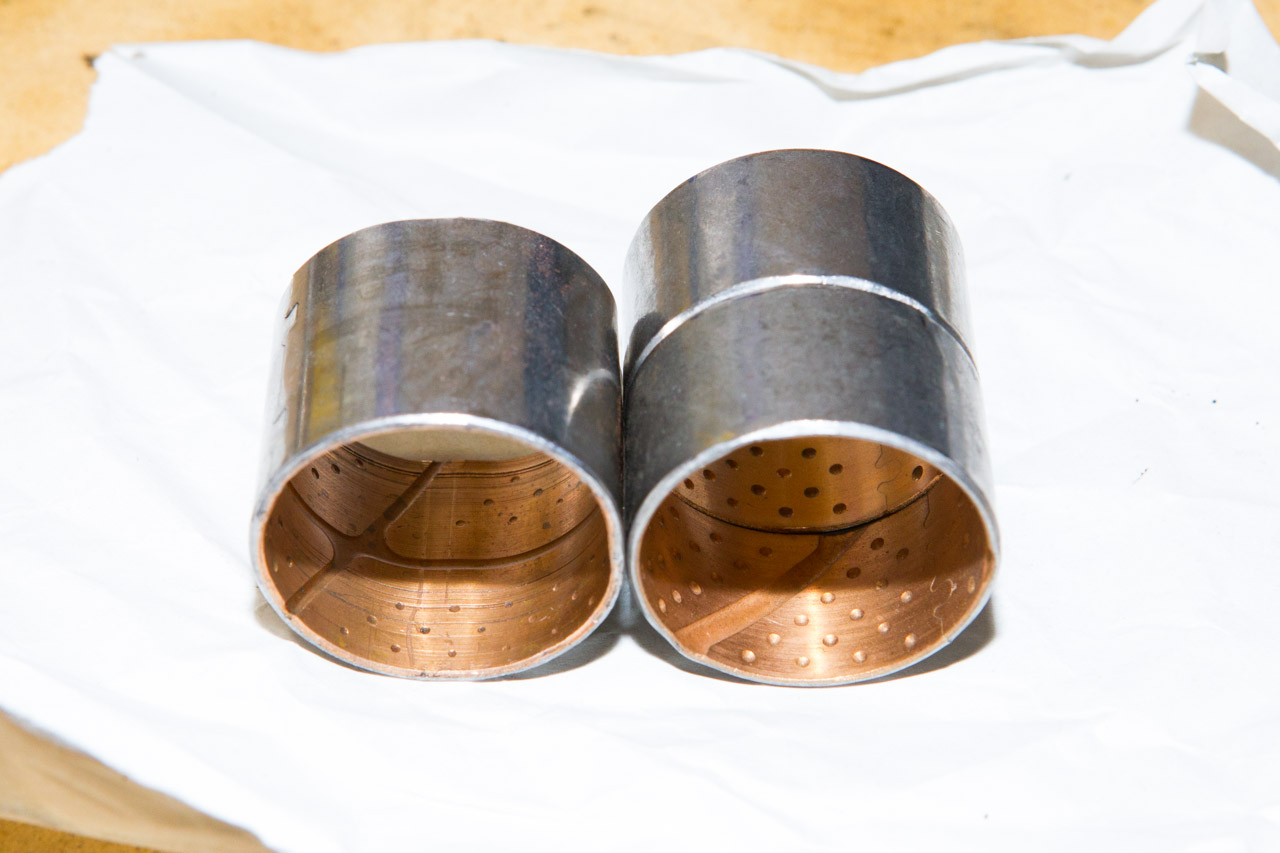 I will align the oil valleys relative to each other in the two new bushings to ensure adequate lubrication.