Hello there, new to the forum just thought I'd introduce myself. Although new to the forum I've had the truck for about 4 years.
Pretty much stock, minor mods, semi blacked out
-2000 2.2 5spd
-2/3 drop, spindles and blocks
-eBay intake
-Blazer seats
-Alpine 9827 head unit
-custom center console housing a JL 10w6v2 and a built in cd changer control
-JL Audio 500/1 pushing the sub
-JL Audio XR-653 components
-painted xtreme wheels, wrapped in 245/50/16's (misplaced the center caps this winter, I'll paint those and put them on once i find them)
Let me know what you think!!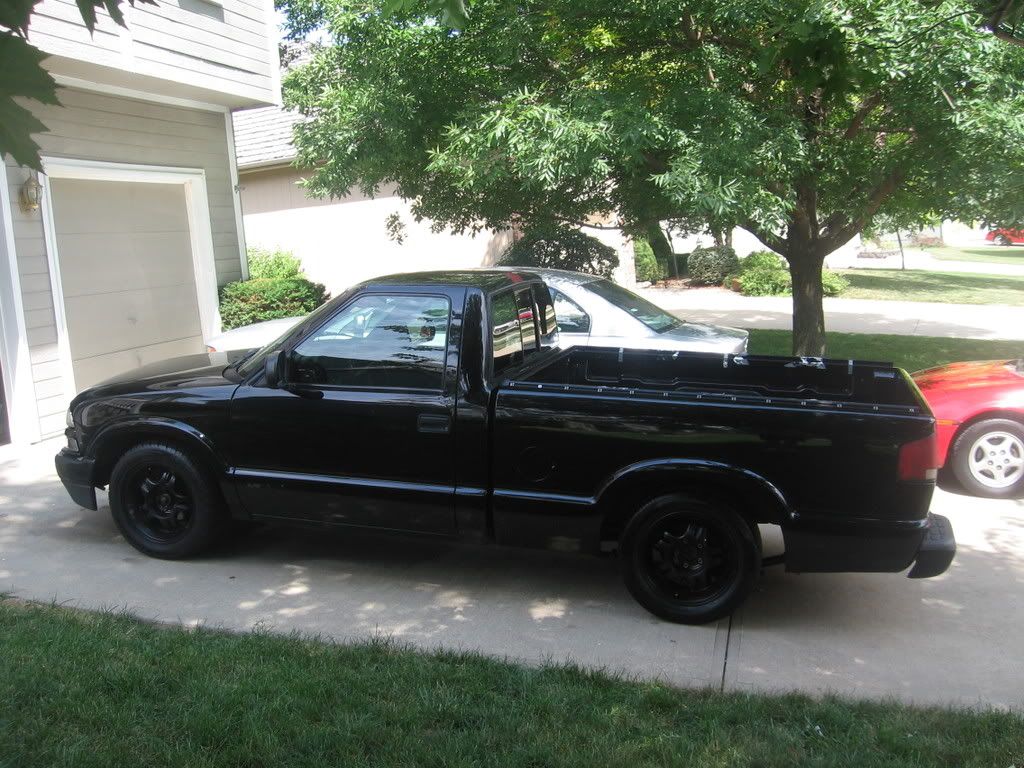 I'm moving so the bed cover is off