Discussion Starter
·
#1
·
Hey all, I have a sort of specific question, and thought I would just dive right in and see if anyone could shed a little light, or at least point me in the right direction.
A little background; I am working on an electric conversion of a 1996 s-10. It started as a 2.2l with a blown head gasket, and a 5sp manual transmission. I am not very knowledgeable about cars, so I just pulled all the ICE bits out of the truck, figuring I would not need any of them again. A year later, and I am finally getting to the point where I can start thinking about mounting my electric motor, and it occurs to me that I maybe should have made a note of where the transmission was positioned when it was attached to the gas engine. I have the transmission back in the tunnel sitting on the cross member, but the front face is free to move several inches in each direction. I am going to be ditching the stock engine mounts and building a cradle that holds the electric motor, but I am not sure where the cradle should be holding it.
I read a little on the theory of getting the angles to match on both ends of a driveshaft, but I dont have the tool, or really understand what part I would be measuring.
I suspect there is a certain amount of play that is acceptable, so what I was sort of hoping was that I could just match up the position of the transmission to what it ought to be.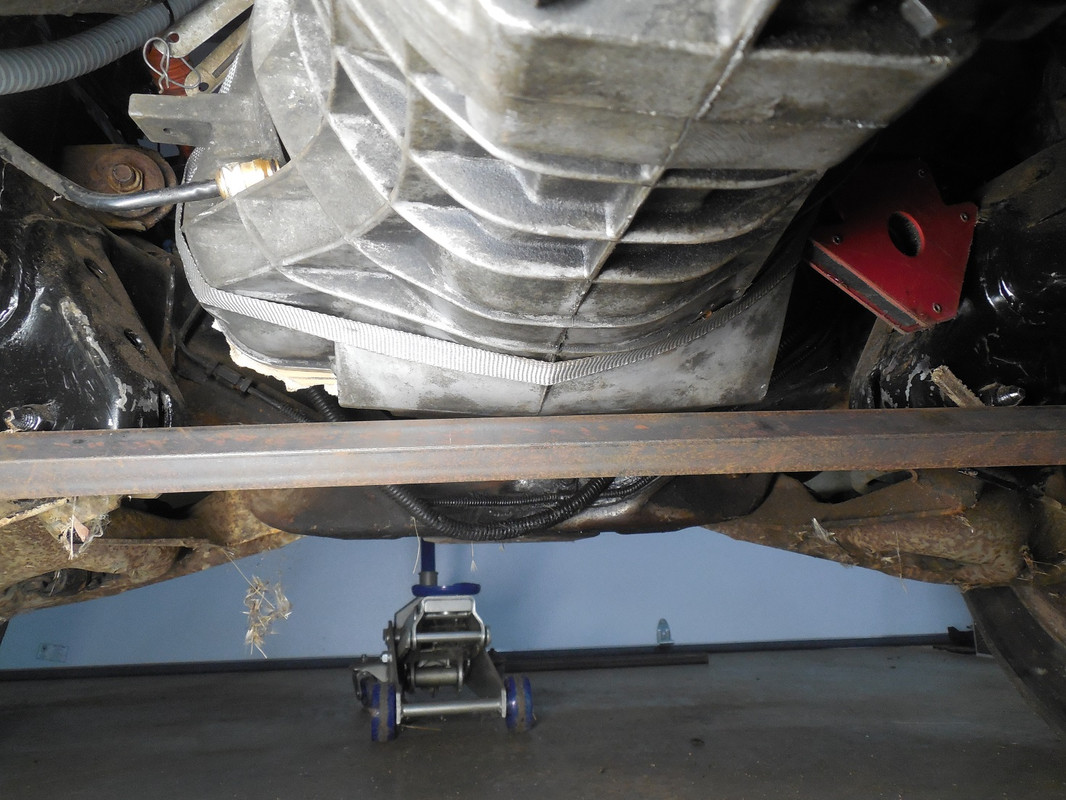 Using the bolts for the lower control arm as a reference line - would anyone out there with this transmission be willing to take a couple measurements of where yours sits? If I matched the height above that line and the distance from one of the bolts to the center seam in the transmission, it seems like it ought to be more or less in the right spot...
Or if this is a bad approach, could anyone offer some guidance on how to go about getting it in the right spot?
Thanks a lot,
(I hope removing the gas engine is not anathema around here - it is still an S-10, right?
)