Hello, I thought some guys here might be interested in this. I was approached recently to build a custom limited slip differential for a GMC Syclone. After subsequent development and testing, I am pleased to announce the immediate availability of my new Engineered Performance Limited Slip Differential for the GMC/Chevy front differential as found in all S/T trucks and Astro/Safari vans. I have been building this limited slip conversion for General Motors FWD cars for over 10 years. It is a well-proven design that has been tested over 600hp and run in the 11's on slicks.
The EP-LSD is in use in everything from the popular 3800 Supercharged platform cars (grand prix, regal) to Grand Ams, Cavaliers, Berettas, Turbo Sunbirds, RWD fFieros, even a 700hp turbo Cadillac Northstar STS that ran 11.20's! I build a unit for all GM FWD transmissions, automatic and manual. I have been approached by other non-GM people, as well. I built a few units for Dodge Neon SRT-4, a couple for old RWD English imports, I even build an LSD for the classic 1973-78 front-wheel-drive GMC motorhomes that use the Eldorado/Toronado drivetrain and weigh 12,000#... The first unit I sold in 2003 is still in service in my friends 1998 Grand Prix GTP former daily driver turned show car and has over 100,000 miles on i., we tore it down last year while he had the drivetrain out for detailing and inspected it. There was no measureable wear in the clutches or plates!
I have built and sold over 500 units for everything from street driving, drag racing, auto cross, asphalt, dirt, even ice racing! I have one customer who races a FWD Toronado figure 8-style on dirt! But most are driven street cars that go to the track now and then.
I understand the need for a front limited slip has been debated for a long time. I can speak from a front-wheel drive perspective and say, it is a must-have! Torque steer is virtually eliminated with the EP-LSD. Both tires will drive all the time. This unit is NOT a locker and does not require any modifications to install. It is a fully functional differential with NO CHATTER, NO CLUNK OR RATCHETING. It is imperceptible in normal street driven trucks. It is a direct replacement for the stock open differential. The unit uses sintered bronze clutches, cnc-machined and heat-treated pre-load plates, and an application specific pre-load spring rate. These parts and the conversion process have been used for over ten years in other GM FWD cars with NO failures of any LSD-specific parts. The unit is rebuildable, but the clutches have been tested over 100K miles in some of the earliest designs and had NO MEASUREABLE WEAR on inspection.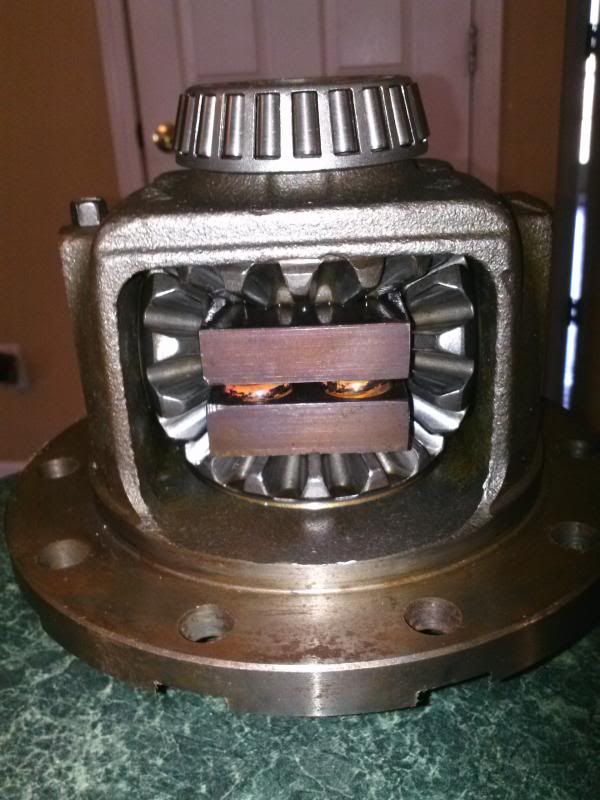 Please reply here if you have any questions or comments. I am happy to debate the need for such a unit, as long as it stays technical in nature. I don't waste time in "philosophical" discussions. or if you want more info off the forum, send me a PM or call 404-394-5776, 8-5ET. Thanks for looking!