Discussion Starter
·
#1
·
here is my winterbeater build that i have been documenting on a local offroad fourm i am a part of. enjoy
so some of you know my current winterbeater that has been very good and faithful to me for the past 10 years.. my 86' s10 blazer with a modified 2.8 auto 4x4. we had to rebuild/replace the motor when i got it so we took fwd 3.1 crank and internals bored the block .30 and made a 3.2 ish out of it..
well the poor little beast is starting to finally get kinda rusty so i started to gather parts to rebuild it. (like the body/tub i had for sale here..) when i called to see if a freind had some parts and was offered a 95 s10 blazer 4x4 4dr with a rod knock. so i thought it over and jumped at the deal. here are some before pics and a few thoughts and parts i have gotten for it allready.. there are several things needing attention.. the biggest is the motor with a rod knock. then the pass. window (gotta keep the weather out) then some crap to fix for the front axel acctuator, and the t-case linkage needs to be un fukked.. then just some basic cleaning and some touch up on some light surface rust..
i will start the thread now, and it will progress very quickly in about the next 2 weeks as i will have some time off and will be doing a fair amount to it.. (i hope to be driving it at the end of the 2 weeks..)
any who on with pics...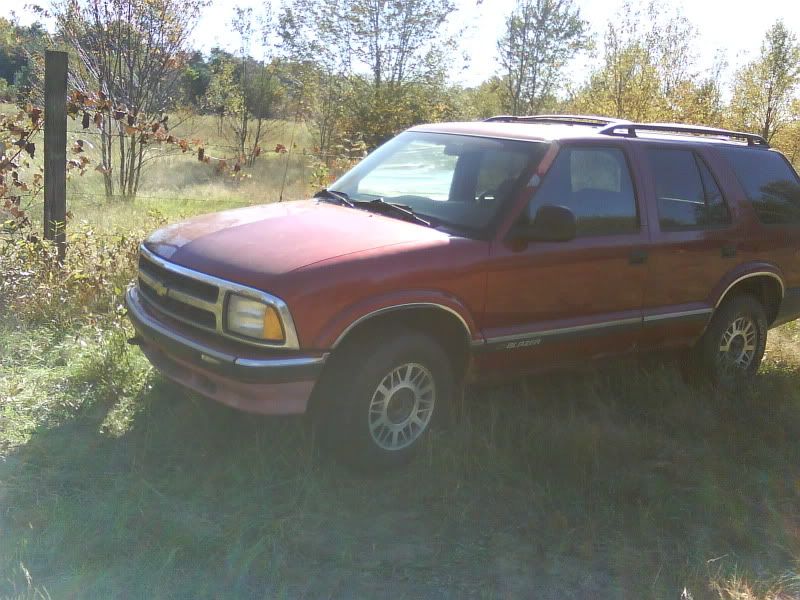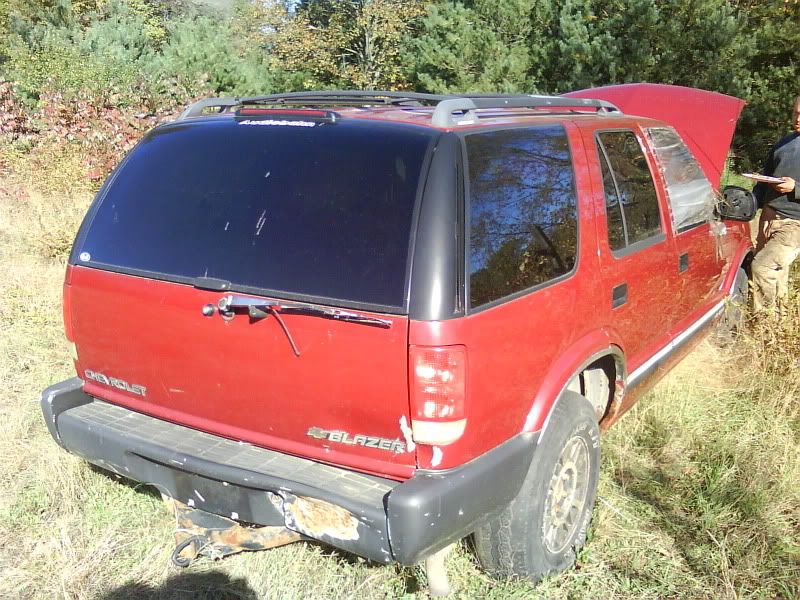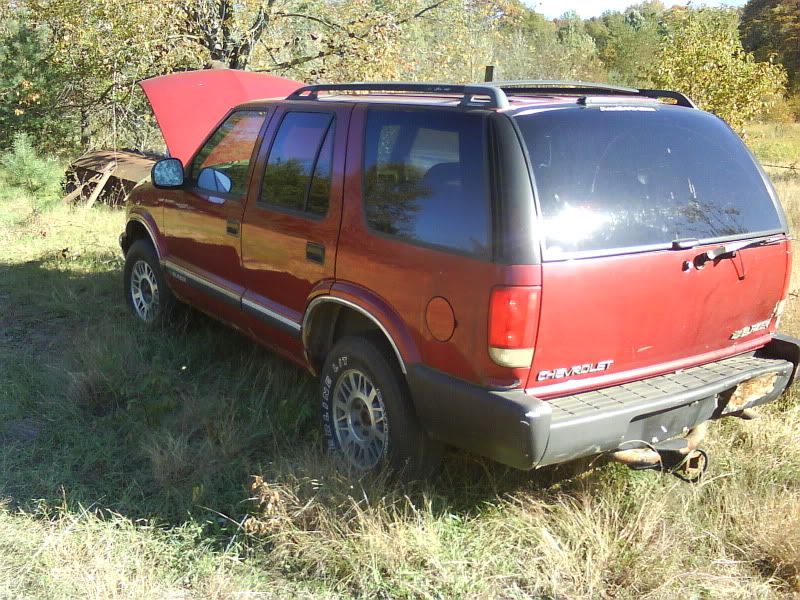 got it home and started checking it over..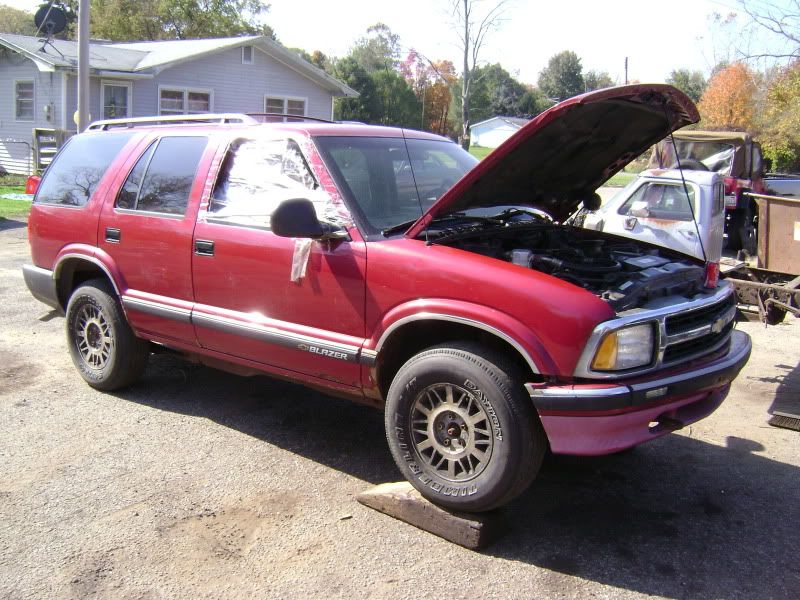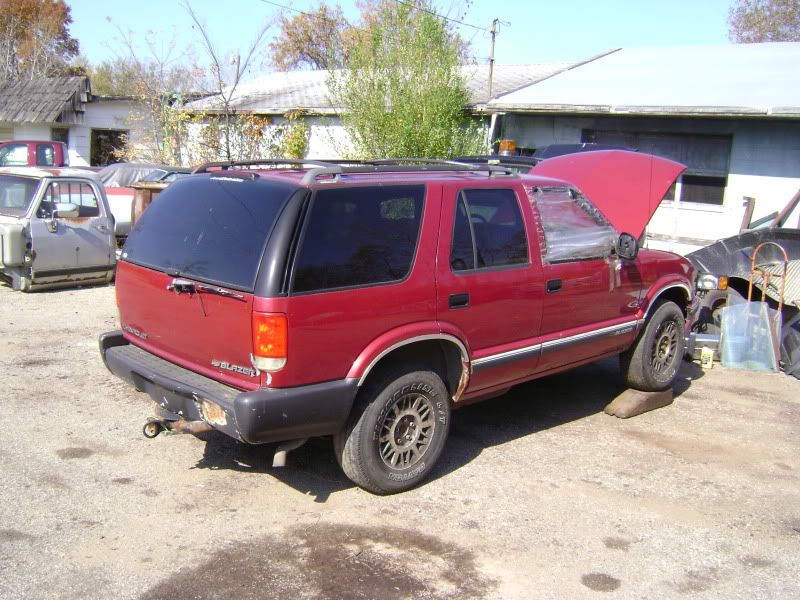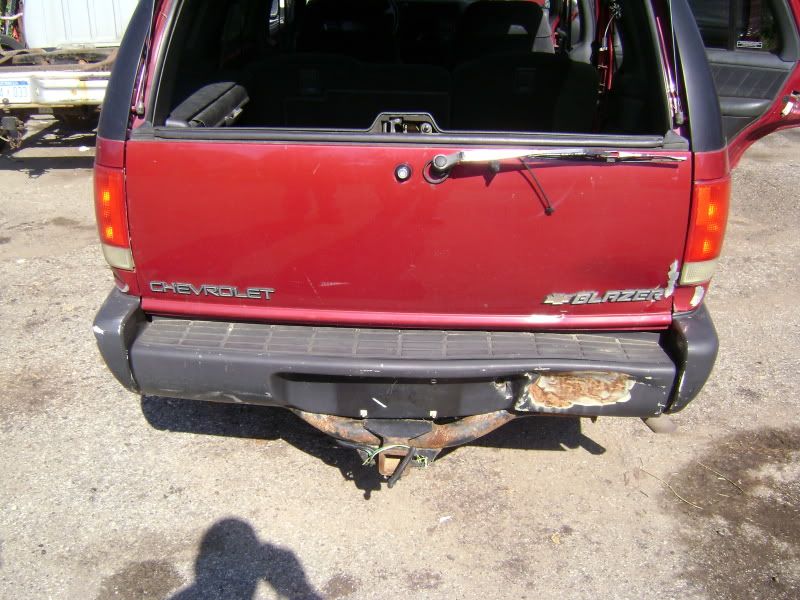 the inside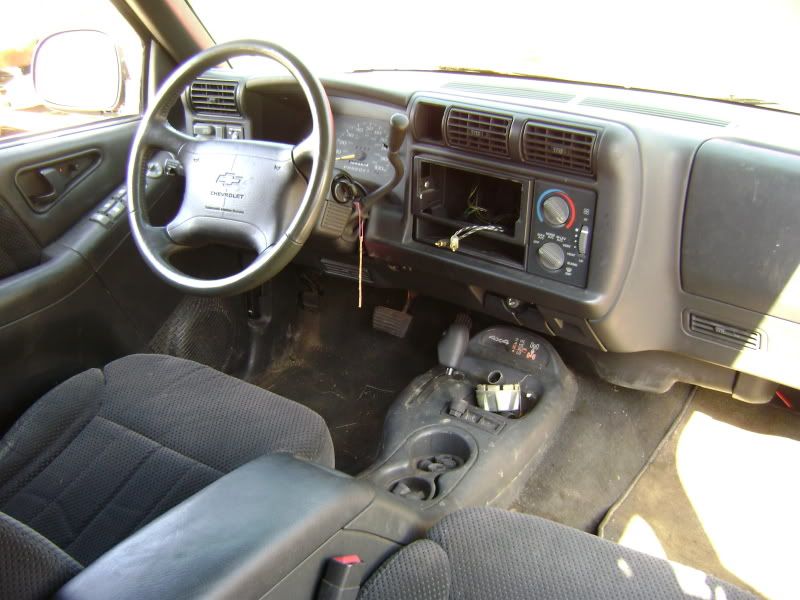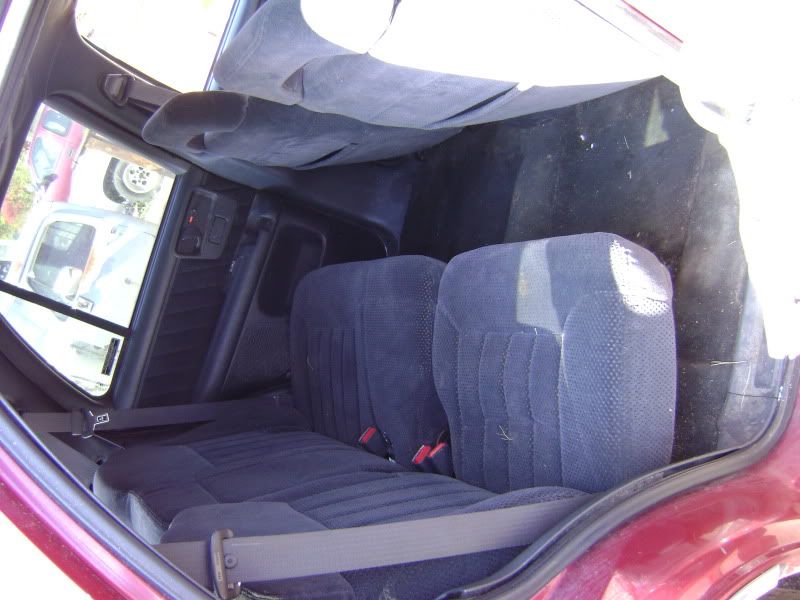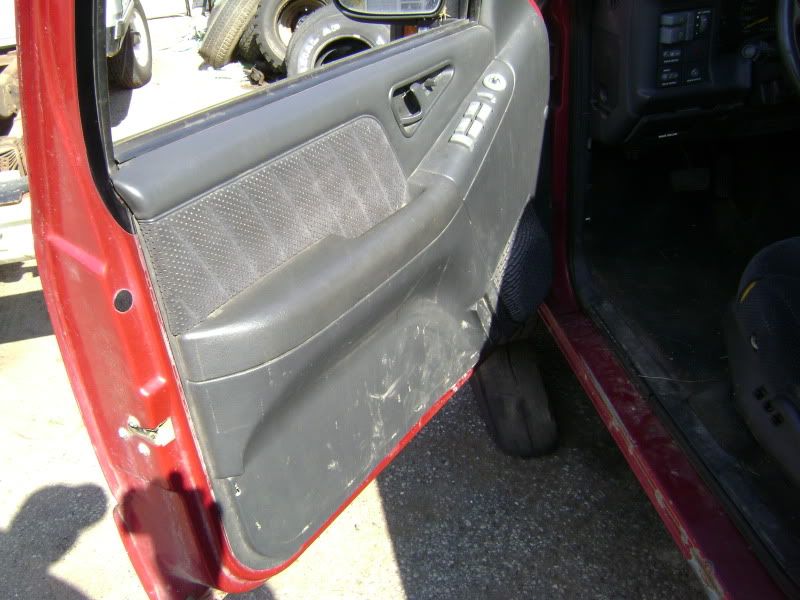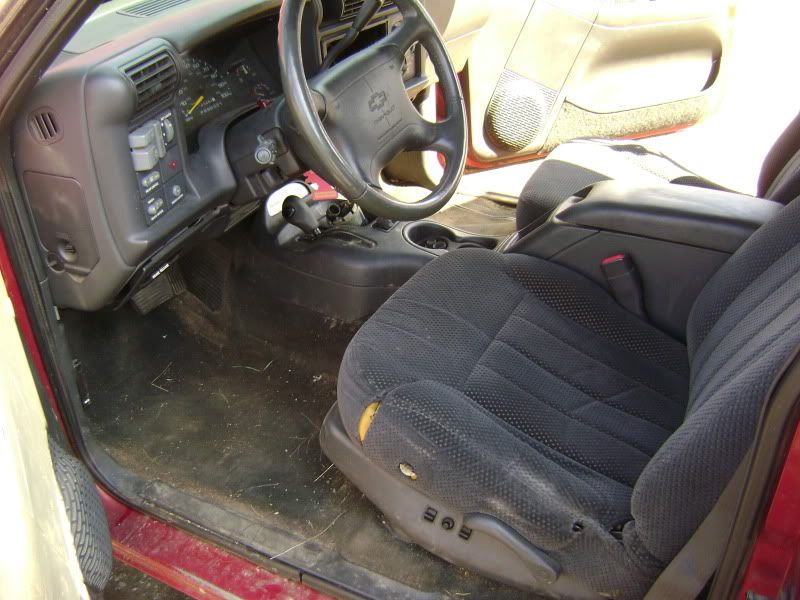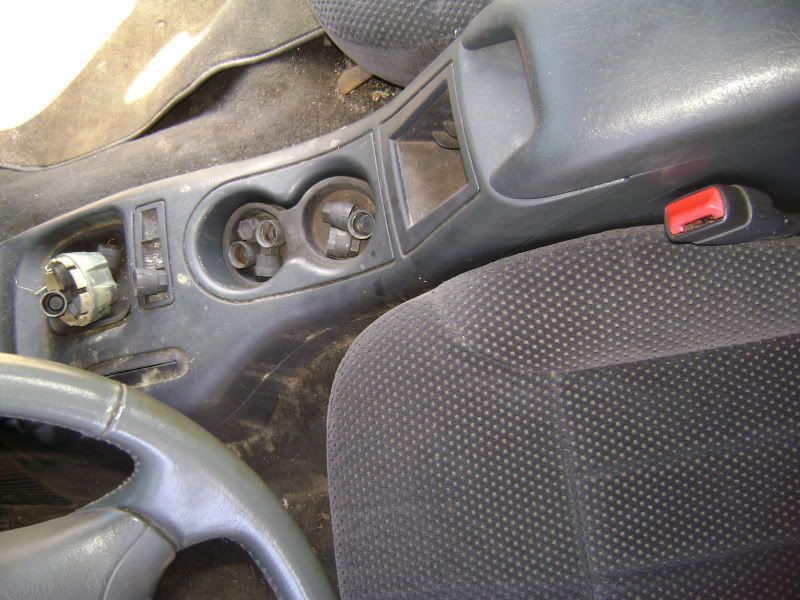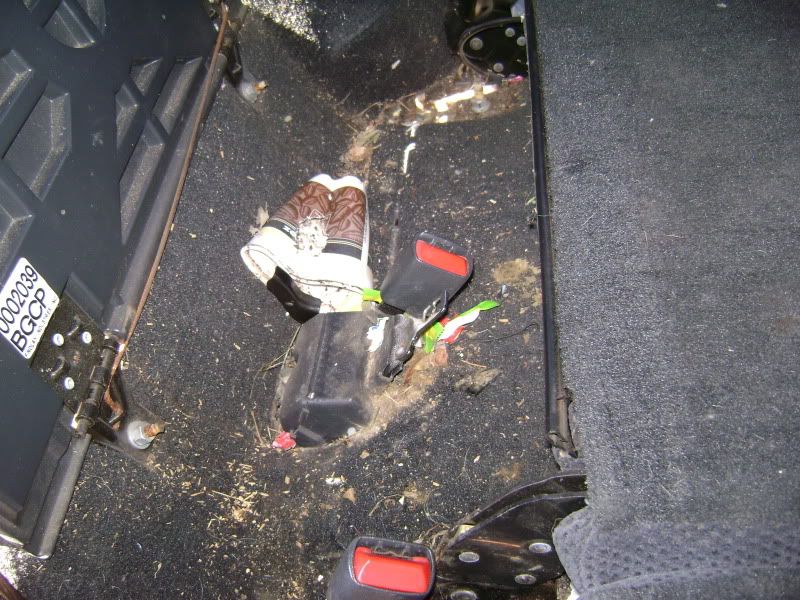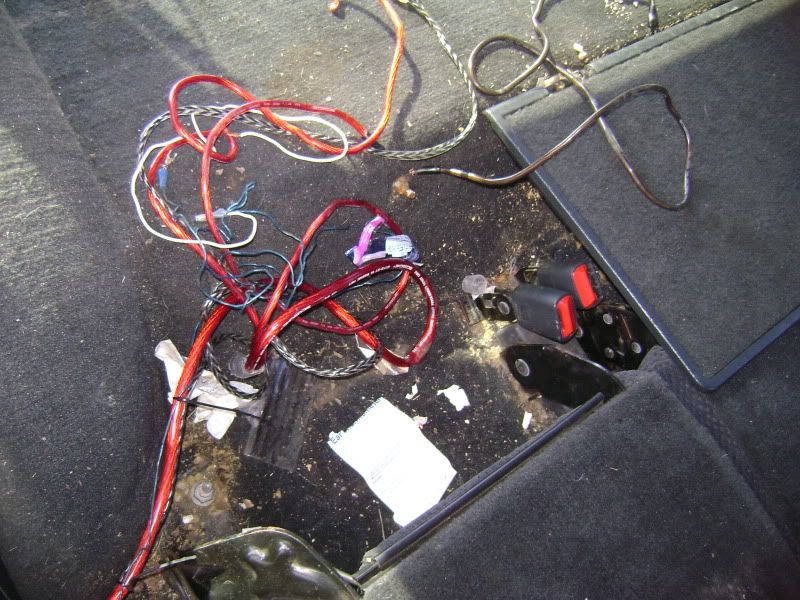 while i had it sitting there. i test fitted a wheel that we have sitting around that will fit. but i am not sure how i like it yet. as the white wall is throwing off the look a bit.. i have mounted another tire on one of the other wheels and will be trying that on it soon.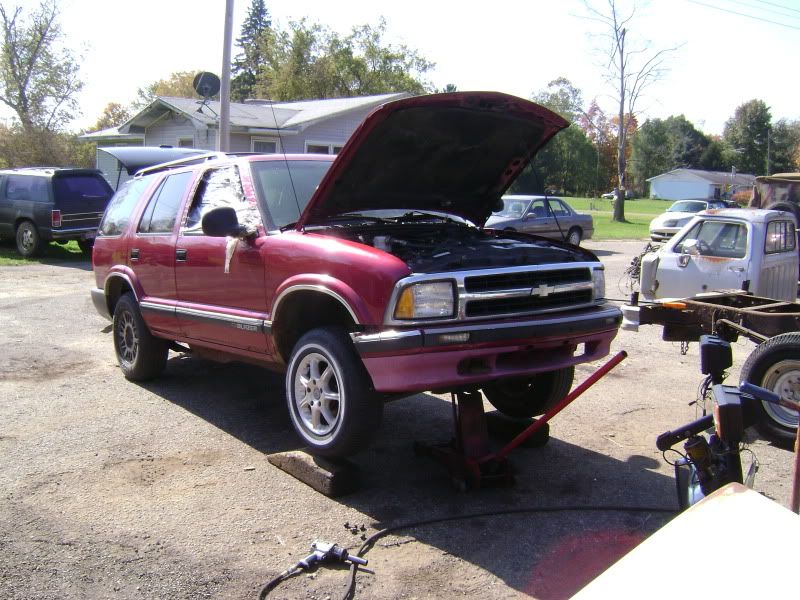 and while at the yard the other day we found some goodies for the blazer..
i will post pics of those later.
ok so here are some goodies that i got yesterday..
not pictured is the motor that it looks like i will get for it from the yard as well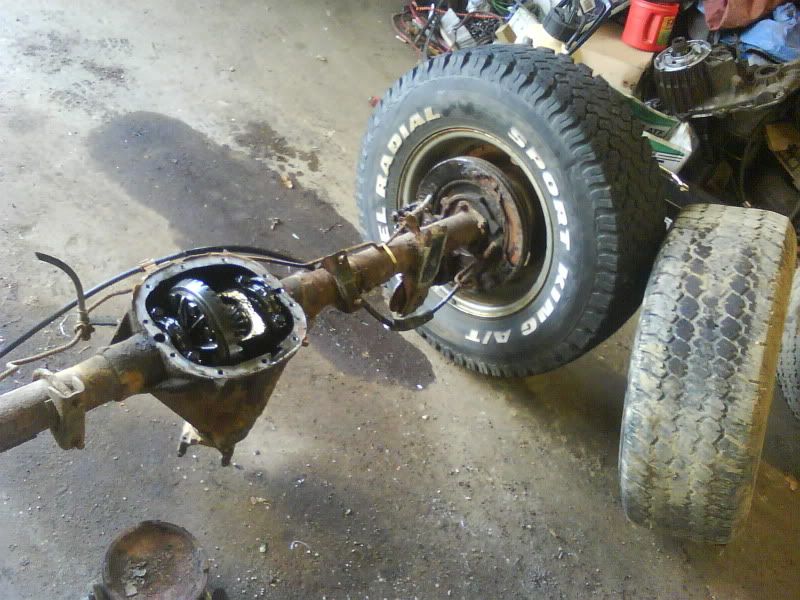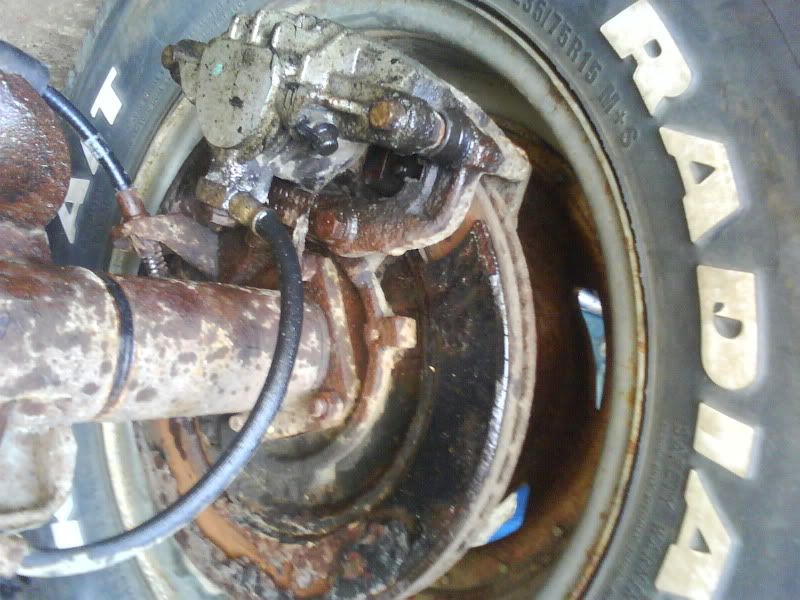 yep, it's getting some rear disks.. this little turd is gonna stop..
got the axel complete, even with 2 more wheels like are on the truck.. now i have 2 that are good 2 that are so so and 2 good ones.. i will take the worst 4 and paint them.. (these 2 and the crappy ones on the pass side of the truck)
got a crap tire put on one of the other american racing wheels so i can see what they look like with no white wall.. if they look decent i may polish them up and put them on later.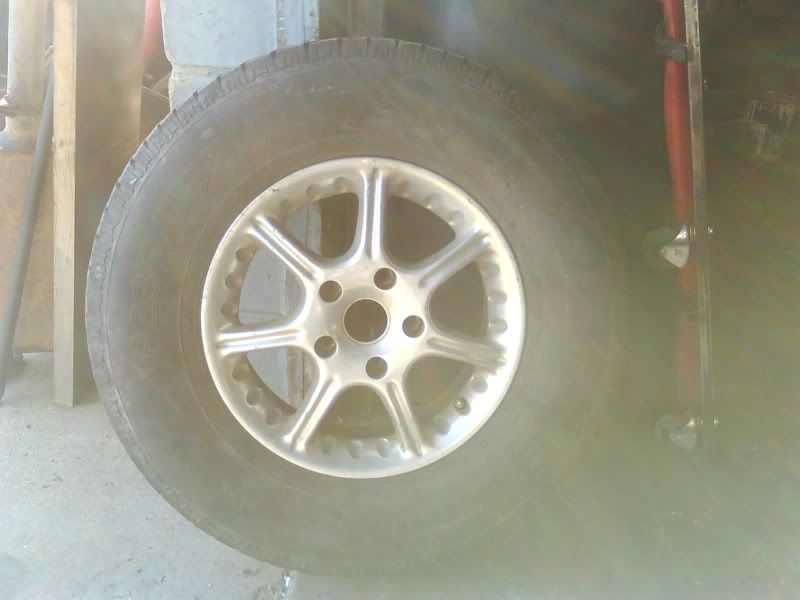 and as soon as we pulled into the yard i saw this.. and liked it.. mine will look like this minus the lift.. and plow as i will be sanding the little bit of rust there is and painting the whole bottom of the truck black like that..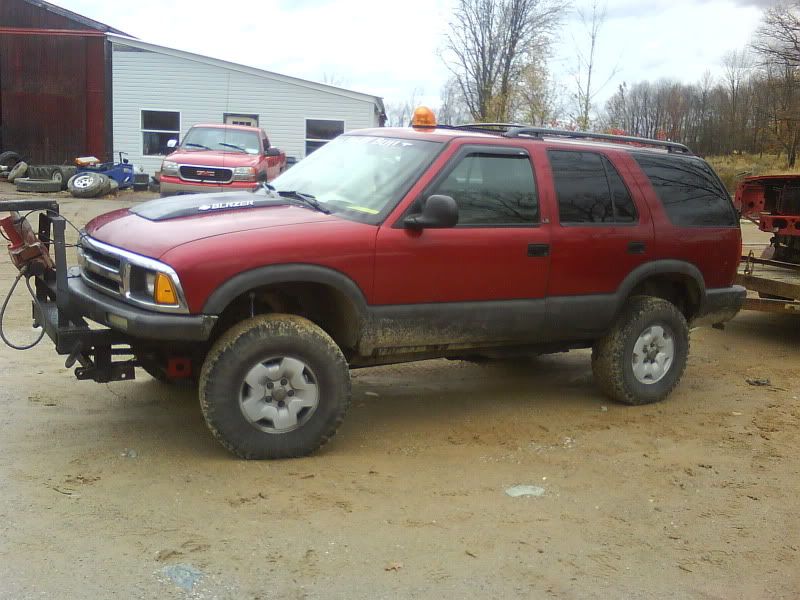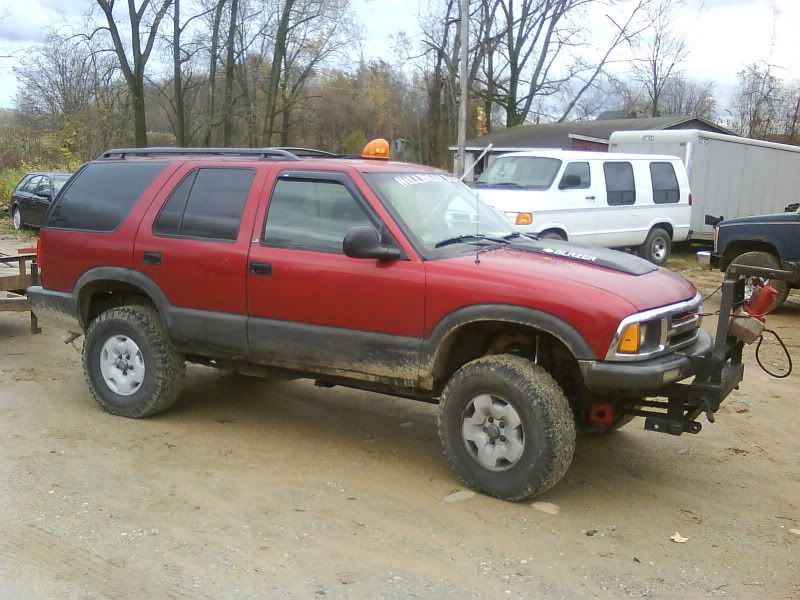 this is the parts truck, nothin like having color matched spare body parts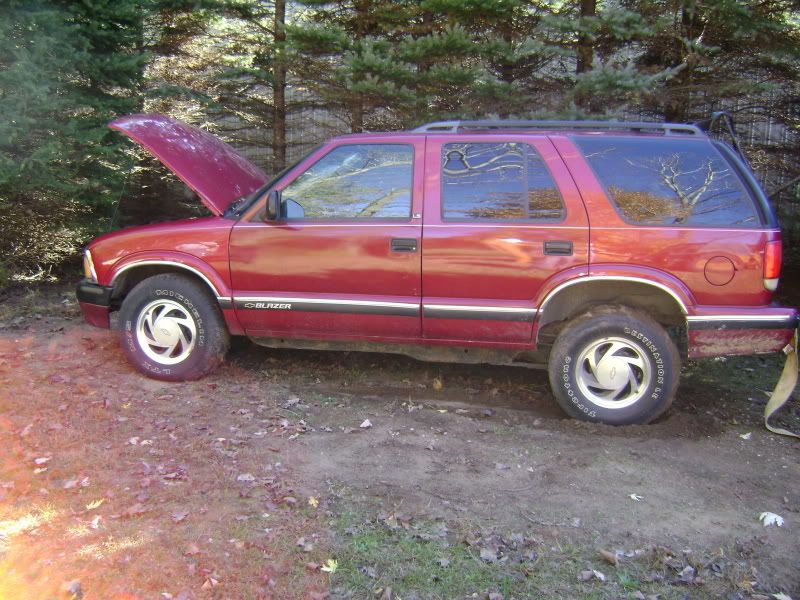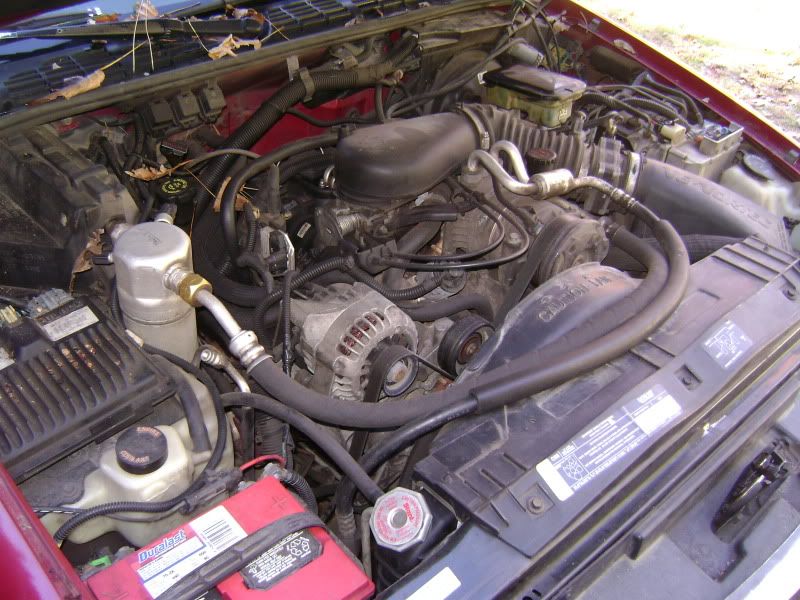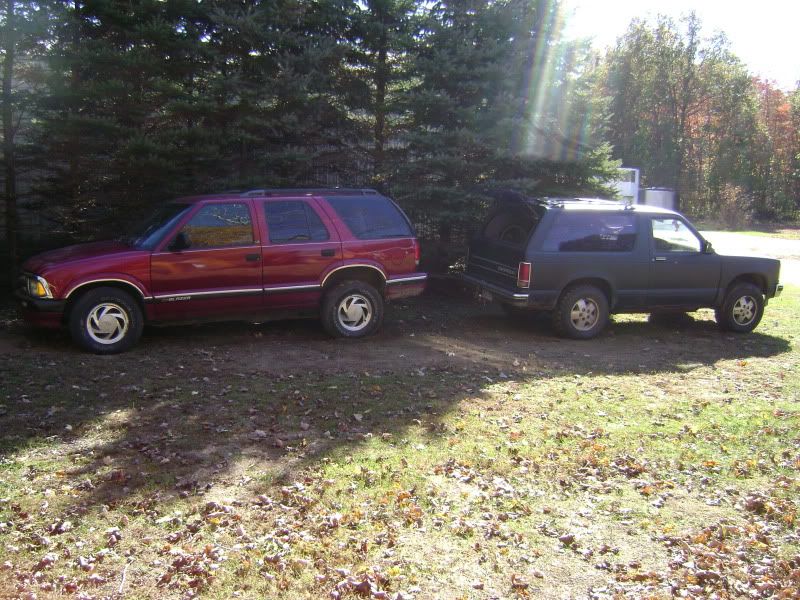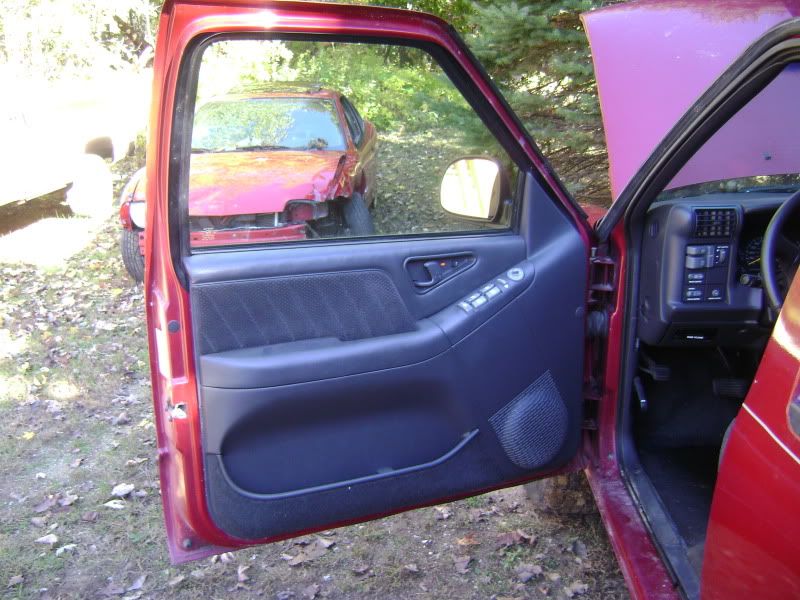 well got the parts truck in the barn the other day and started getting parts offf it.. (window, door panels and such) will start doing the major work today or tomarrow.. the replacement motor should be out today, and i have the interior stuff off and ready to swap.. and the posi unit should be here today so we can get the rear together with a little extra traction and get the disk brake rear under the truck.. and work on getting the bad motor out..
as for todays progress we got the posi in and set up and the rear is ready to go under the truck, the window is in and got the rest of the tires off truck so the good ones could get mounted up..(so dont mind the white wheel in the back that is off race car and just ot roll it on for a day or two..)
there where aftermarted speakers in the front doors of the parts truck and there are aftermarket in the front doors of my truck too.. so when i get the rear door panel off my truck i will see what speakers are back there, and if stock it will get a pair back there too, so it will have all aftermarkets in it. (nothing real great but far better than stock) and i measured and there will be enough room for whichever box (2 12's with either) so i should be sounding good said and done..
would be more but i have been tinkering with getting the 97 gp back up and going too.
pics..
looks much better with a window in it.. (all though that tape is gonna be a pain to get off..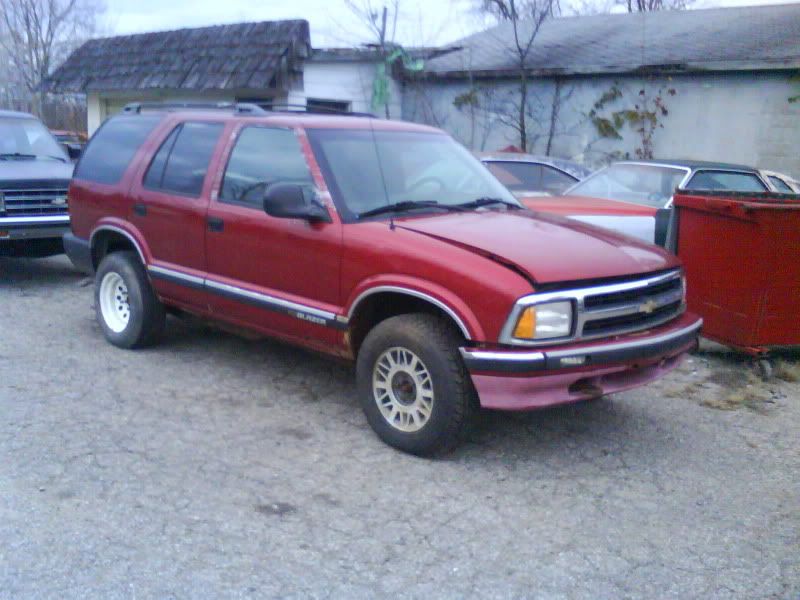 new carrier it is a torsin / gear style posi, which does not require additives and should almost never wear our (in this application)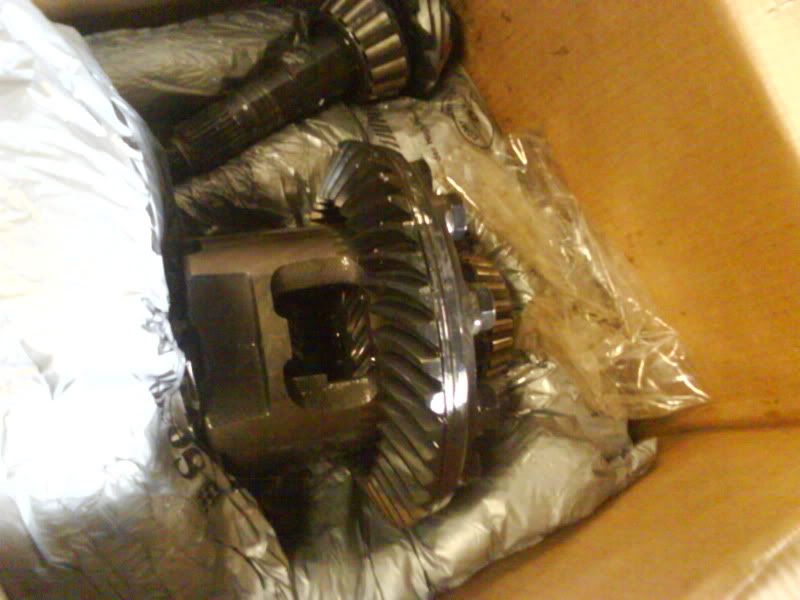 stock and posi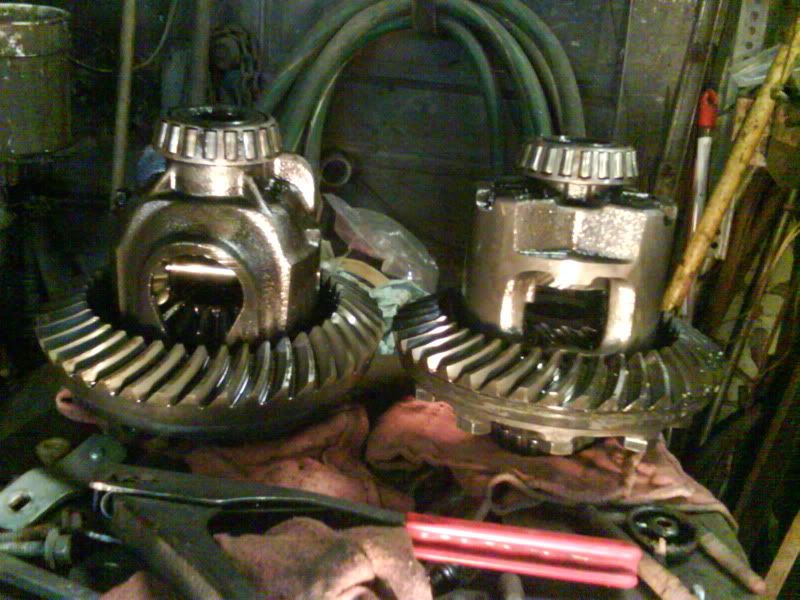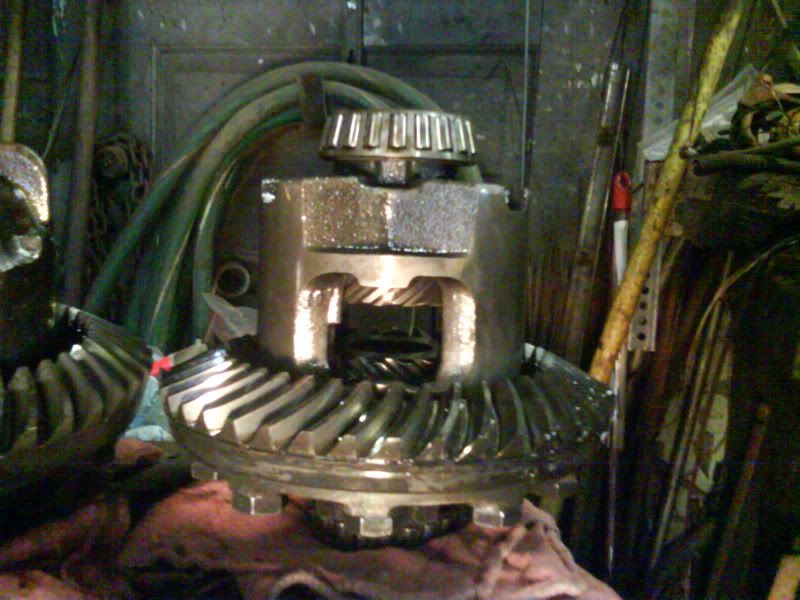 ready to go in..