·
Slap my meat on your pita
Discussion Starter
·
#1
·
IM starting a thread sorta like Steve`s(Red Baron) and I guess you can say im coping him.....so sue me
Im gonna start this thread for all 4wd stuff and partially a lil timeline for my truck. Here we go. My main goals for this thing is for it to look good, while still being a capable offroad rig. No pavement queen here...sorrry guys
Current mods:
6in Superlift F.I.T.
2in Body lift
34x12.5 Super Swampers
ZQ8 wheels
Detriot Locker
4.56 gears
Trimmed fenders front and rear
Winch Bumper
Cowl hood
Scratches & dings
LS1 electric Fan conversion with shut off switch in truck(for deep sea diving)
K&N FIPK
Hypertech Programmer
Double gauge pod with Tranny temp and VAC gauges
Im sure theres crap im forgetting. Plans I got coming really soon:
Swapping out my micky mouse mirrors for some dumbo ones(hey their bigger and it gives me an excuse to buy some SS mirrors for the xtreme)
Making new rear hitch brackets so it tucks up under the bumper.
Some torson bar relocators so they dont hang below the frame
Some lights for the winch bumper
Plans in the future:
Vortec 350 swap
Straight axle conversion on the front
exo cage
Chop top
OK enough of me babbling on about stuff you guy prob dont care too much about
On with the pics!
Painfully stock: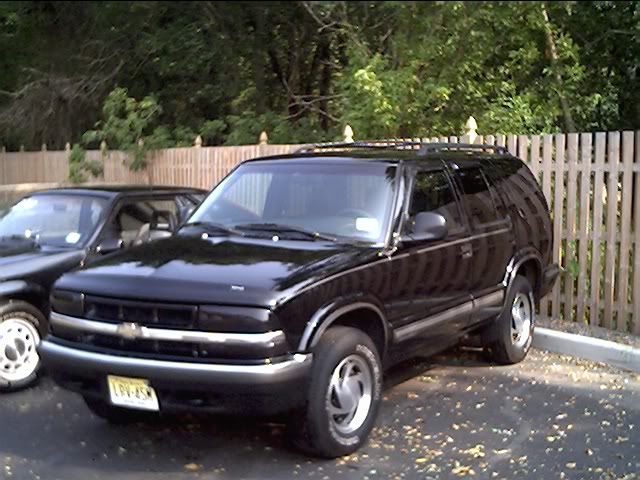 Gettin there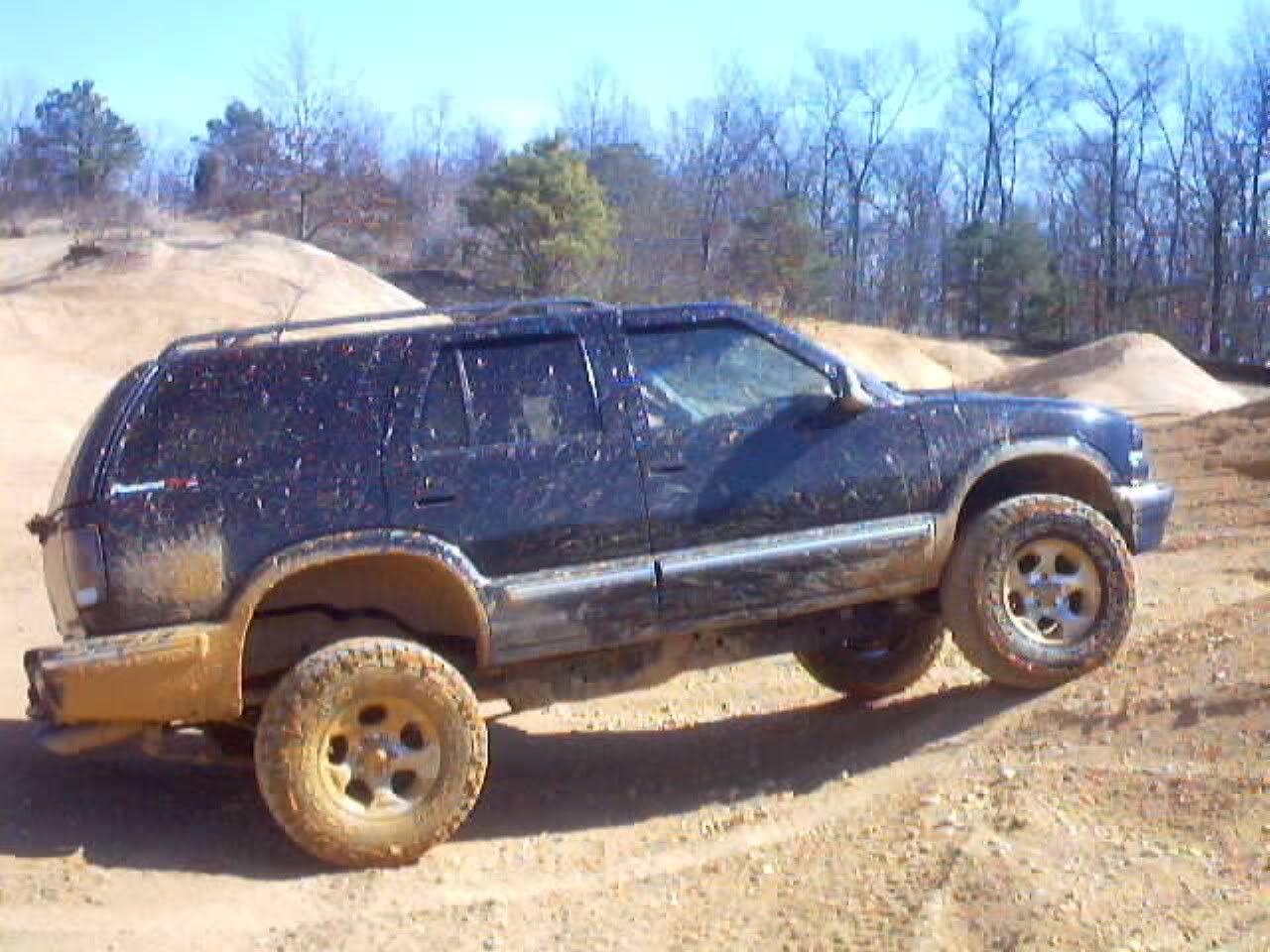 Right before suspension lift
rear done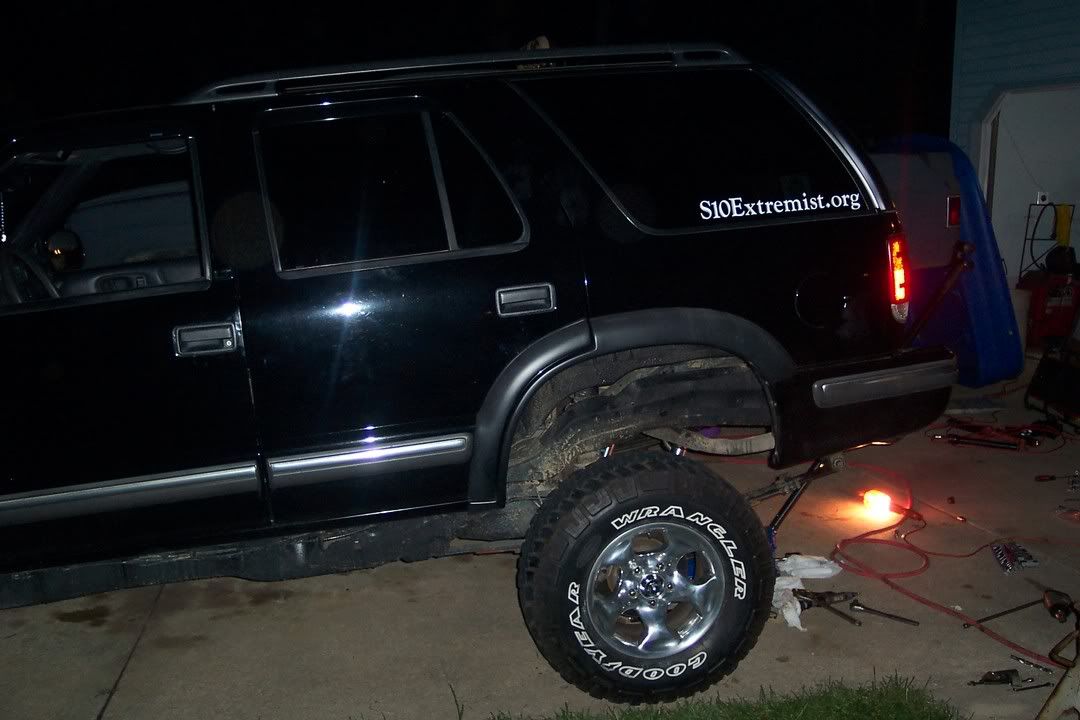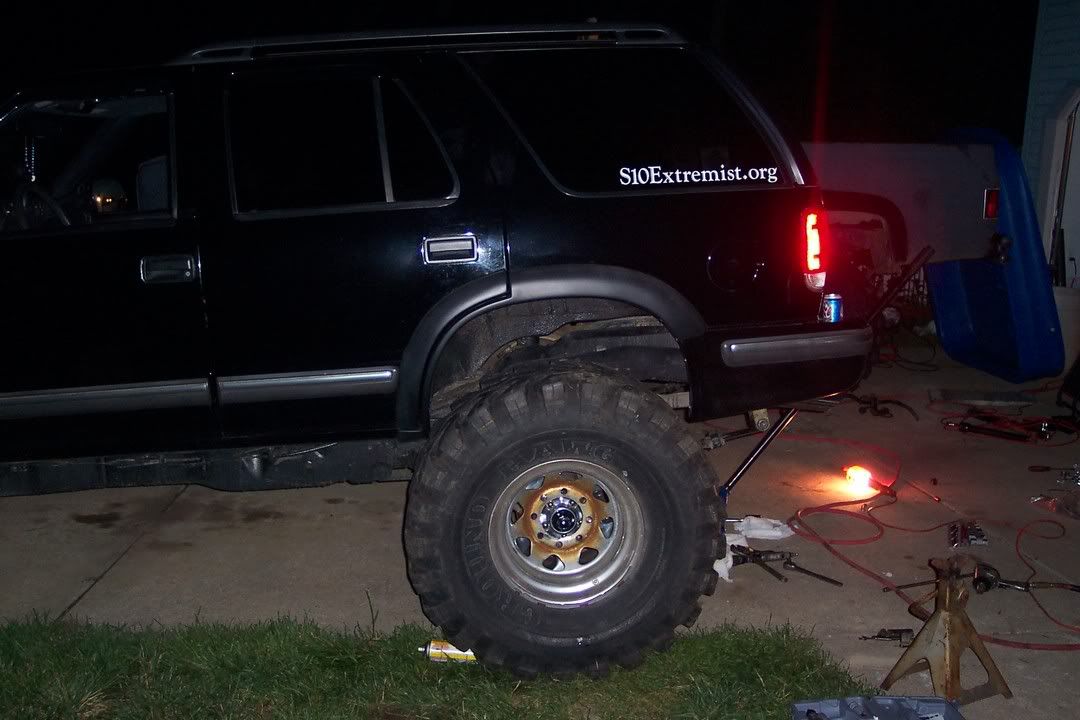 front
Someone needs tires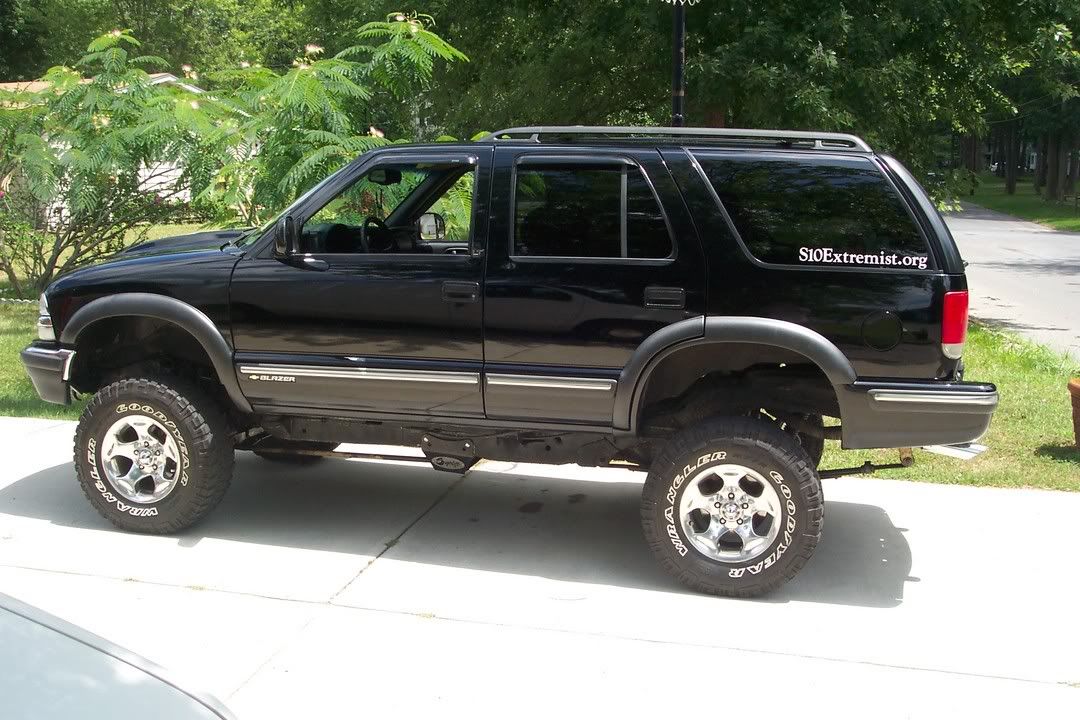 Deep sea diving and some random offroad shots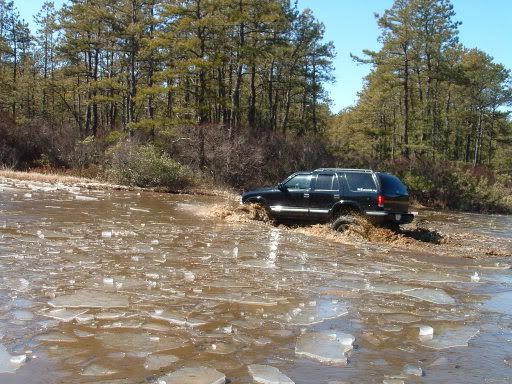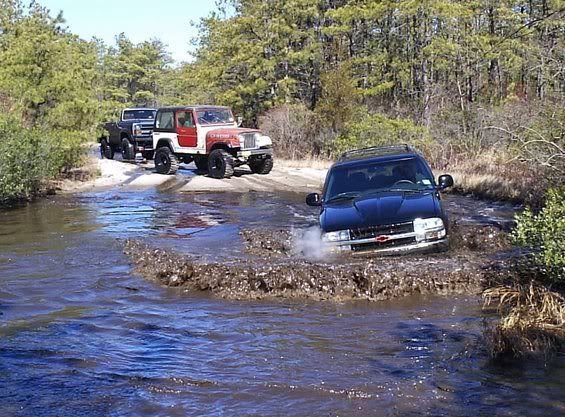 Front bumper in the making
http://i6.photobucket.com/albums/y208/GeorgesBlazah/b5b8f972.jpg
http://i6.photobucket.com/albums/y208/GeorgesBlazah/f1e7d6b5.jpg
http://i6.photobucket.com/albums/y208/GeorgesBlazah/0b74bdcd.jpg
http://i6.photobucket.com/albums/y208/GeorgesBlazah/3bca6486.jpg
The stare down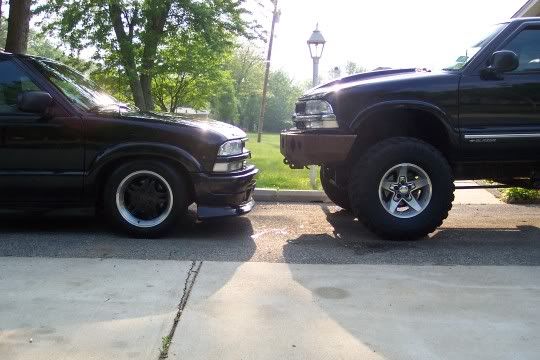 I didnt have a soda can ready so heres a coffe can
And for the newest pics
http://i6.photobucket.com/albums/y208/GeorgesBlazah/a86730e9.jpg
http://i6.photobucket.com/albums/y208/GeorgesBlazah/5d67acaa.jpg
http://i6.photobucket.com/albums/y208/GeorgesBlazah/79e0e432.jpg
http://i6.photobucket.com/albums/y208/GeorgesBlazah/e628fb00.jpg
http://i6.photobucket.com/albums/y208/GeorgesBlazah/53d1314f.jpg
http://i6.photobucket.com/albums/y208/GeorgesBlazah/b44998f8.jpg
http://i6.photobucket.com/albums/y208/GeorgesBlazah/bc0d09f5.jpg
http://i6.photobucket.com/albums/y208/GeorgesBlazah/4b69a49d.jpg
http://i6.photobucket.com/albums/y208/GeorgesBlazah/62989572.jpg
I will try and answer all question as soon as I can. So if I dont answer, maybe someone else will...and if they dont...well youll just hafto wait. Im a busy person belive it or not