Discussion Starter
·
#1
·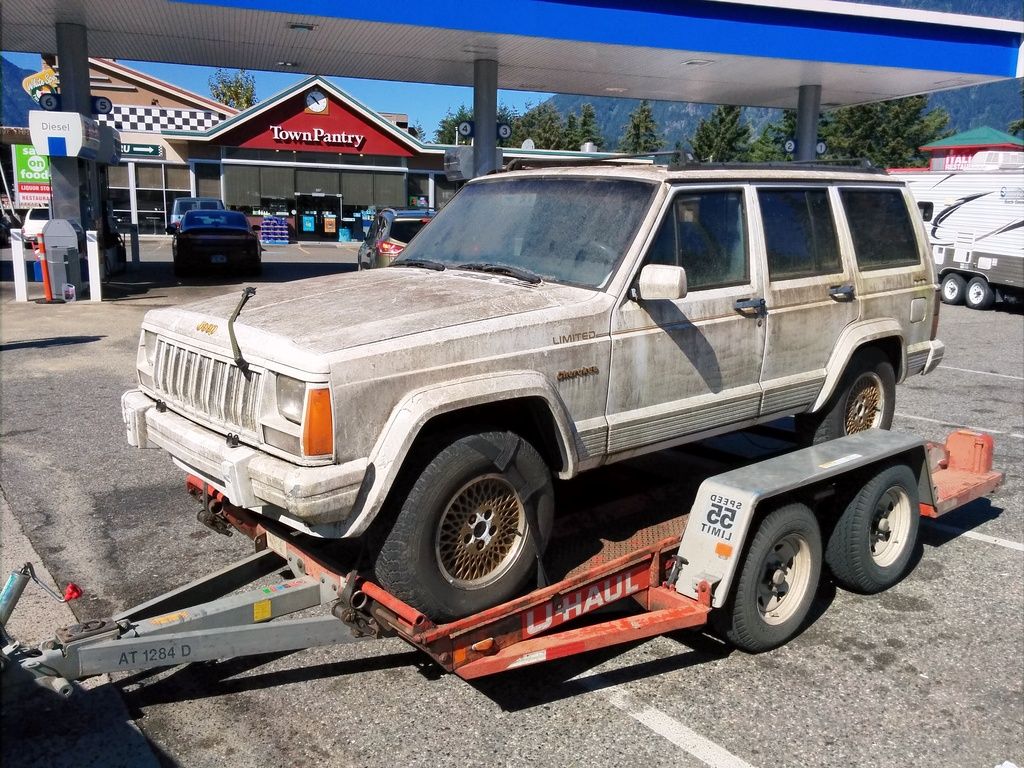 The start of a new project!
I'm just finishing the parts gathering stage and I've just begun the 6.0L swap!
The intention here is to make a sleeper as cheaply as possible, so that means very little go fast parts. the equation is simple; light weight car, big engine, low gears.
I bought it for $340 and the engine donor, 2003 2500HD for $1000
Between selling off the parts I don't need, I'm into it so far for under $2000
Pulled the engine/transmission on the big truck last week and I'm going through the wiring harness to make it a stand alone. I'll get it running again on the floor before it goes into the Cherokee. The Cherokee has a bad engine, puking out it's connecting rods.
The 6.0/4L80E sitting on the floor.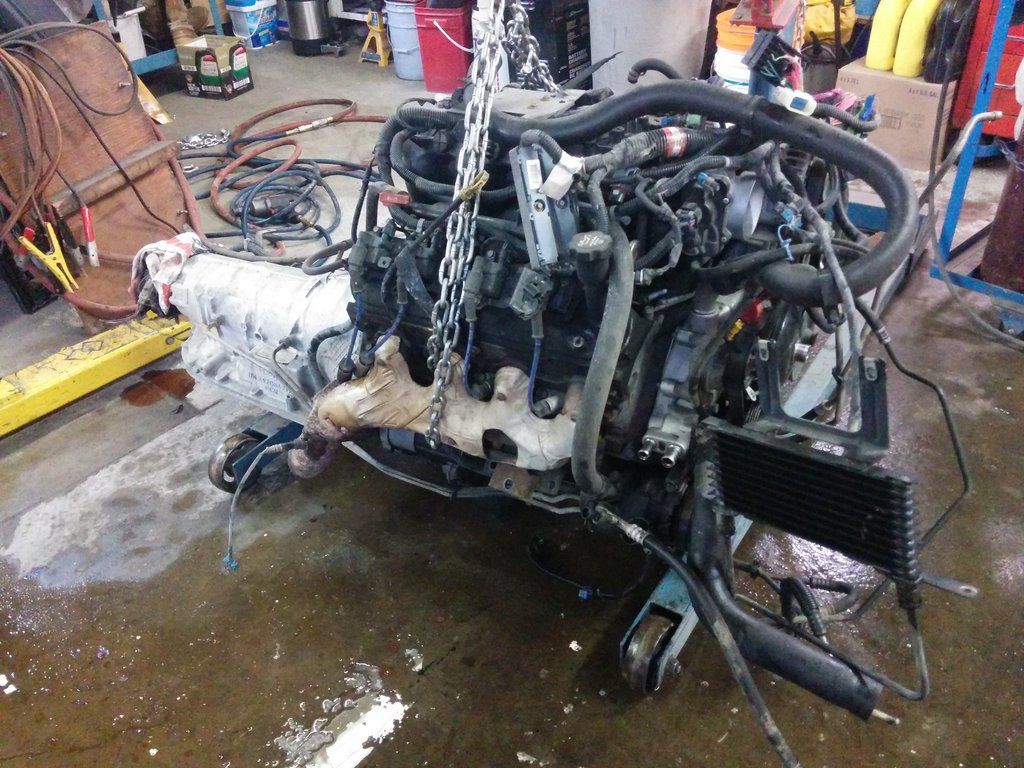 With a 4L80E the transmission should be near bullet proof as the GVW if the 2500HD was nearly 10,000 lbs. this thing should weigh in at less than 3200 lbs.
The Ford 8.8 rear end should stand up well as I've seen track cars running under 10 sec. on a stock rear end.
The project will be moving slow as I have limited funds and the work proceeds as the funds come in. I am at the stage of having enough to do right now, rewiring, pulling the Jeep drive train out, fabbing up mounts and such.
Stay tuned.