·
Life's too short for IFS
Discussion Starter
·
#1
·
Hey guys, since I've finally started my swap i figured it was time to make a build thread on here. I've spent the last year or so reading and collecting parts needed for my SAS swap. Im going to use the truck as my DD, and a weekend wheeler so i didnt want to build anything too radical, here goes...
Originally the plan was to do the swap to my 1997 GMC Jimmy. I bought it for 300 bucks with a spun rod bearing, I rebuilt the engine on the cheap and it has been my daily driver for the past 4 years.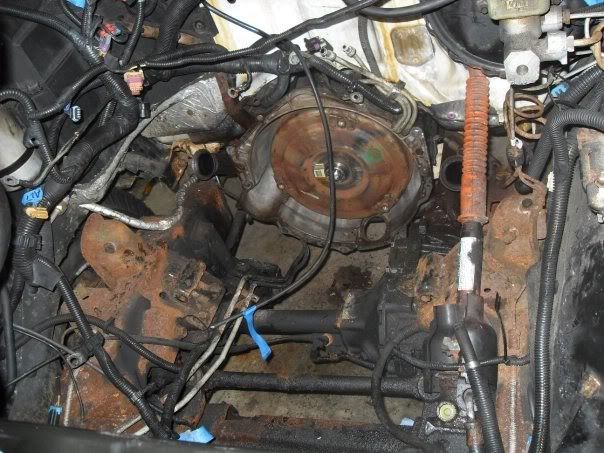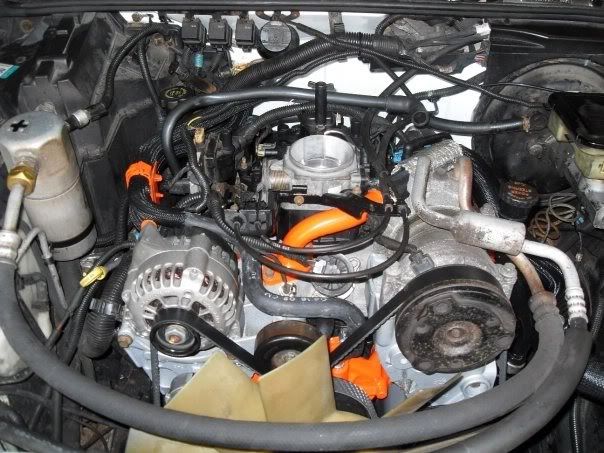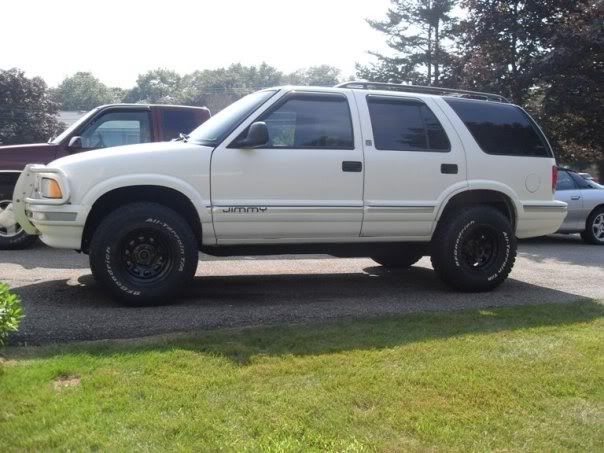 BUT recently i came across a killer deal on this low mileage 2001 blazer, that literally has 100K less miles then the Jimmy. So i figured it was the perfect candidate to SAS! in the mean time i will continue to DD the Jimmy and plan to sell it when I'm finished with the swap.
new Blazer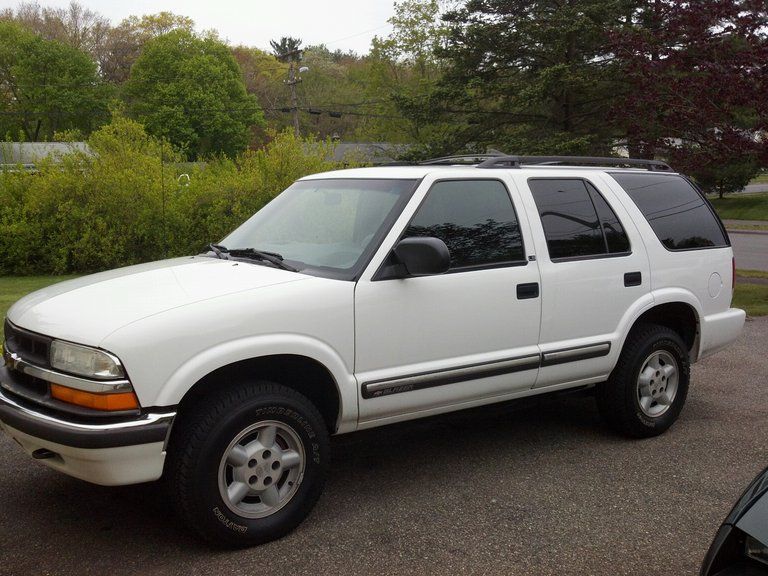 the plan:
-YJ dana 30 4.10's, TJ one piece axle shaft conversion, new shafts with 760x u joints
-ORD kit
-44044's spring under
-astro box if needed
-stock yj steering
-xj pitman arm
-8.8 rear 4.10's
-spring over axle
-1st gen 233 t case
-1st gen explorer front d-shaft
Over the past year i have rebuild both axles which has included new axle shafts for both axles, wheel bearings/seals and new brakes. I also wire brushed em down and coated them in RustSeal.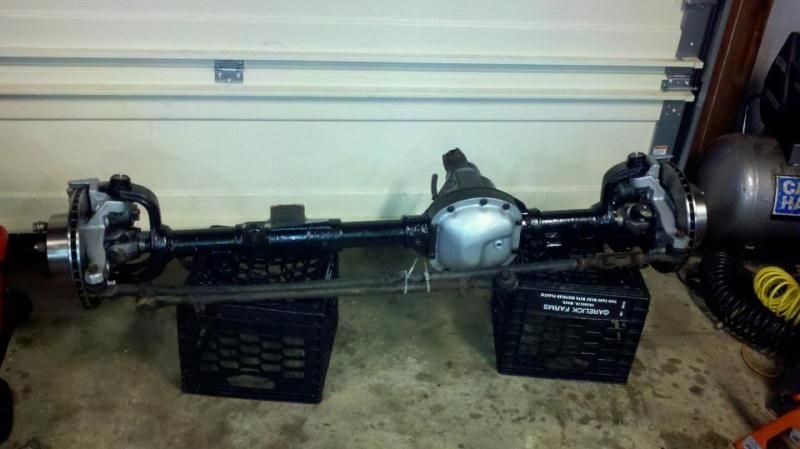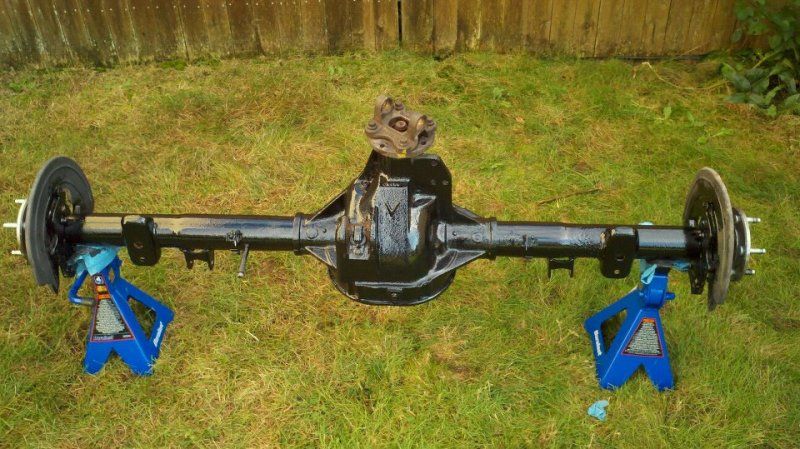 So far i have the 10 bolt out of the truck, and the 8.8 mounted spring over. I used a 1500 silverado center brake hose, along with silverado right and left brake hoses mounted to the ford calipers. The center hose is 22" long and worked perfect mounted just like factory to the diff cover. I had welded on some custom brake hose mounting tabs for the right and left hoses before installation. Also k1500 rear shocks where used with new mounts welded to the tubes.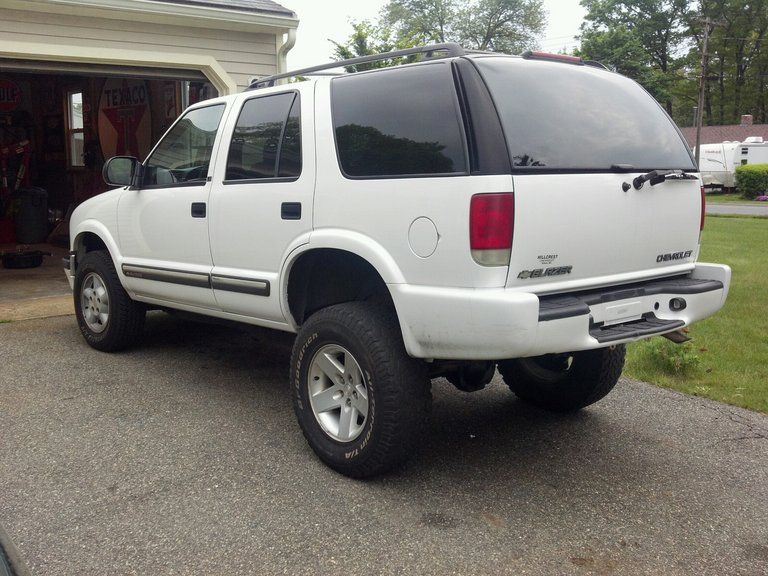 Tonight i ripped out the front axle and all the IFS crap to go with it.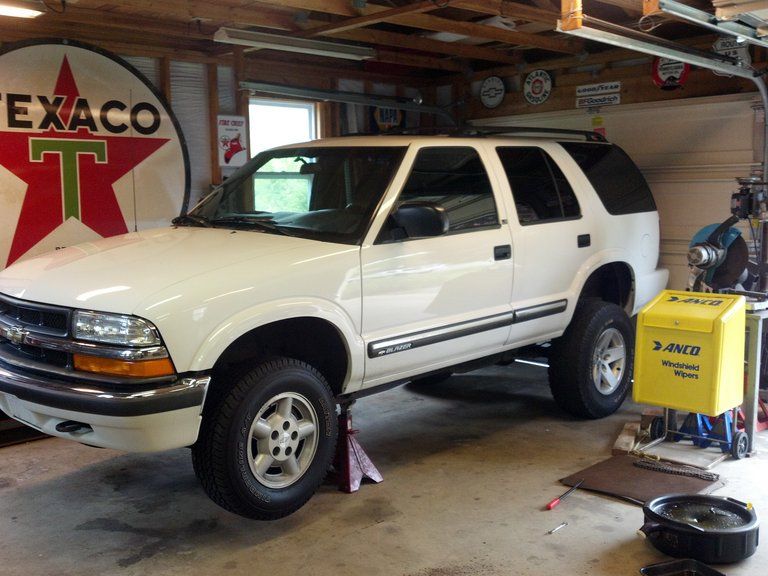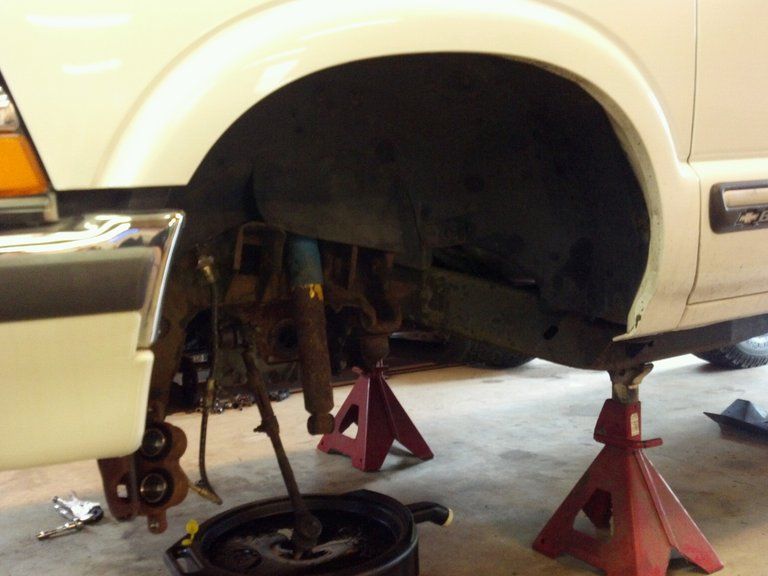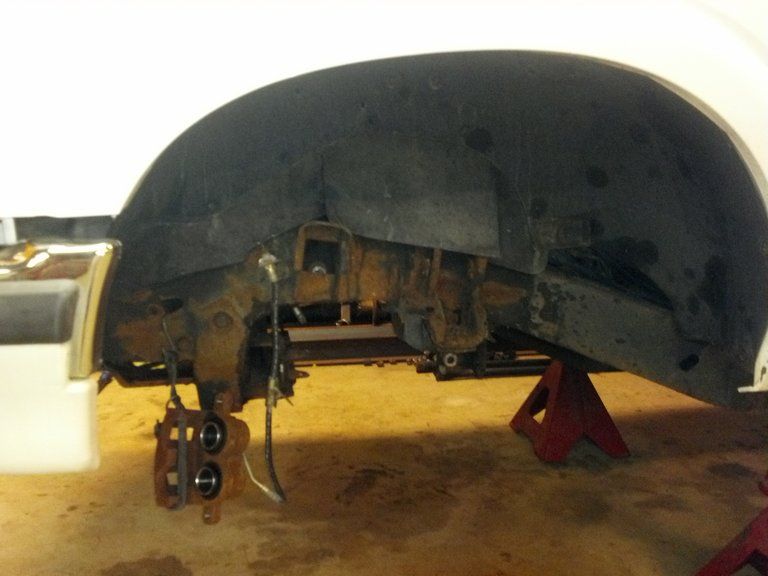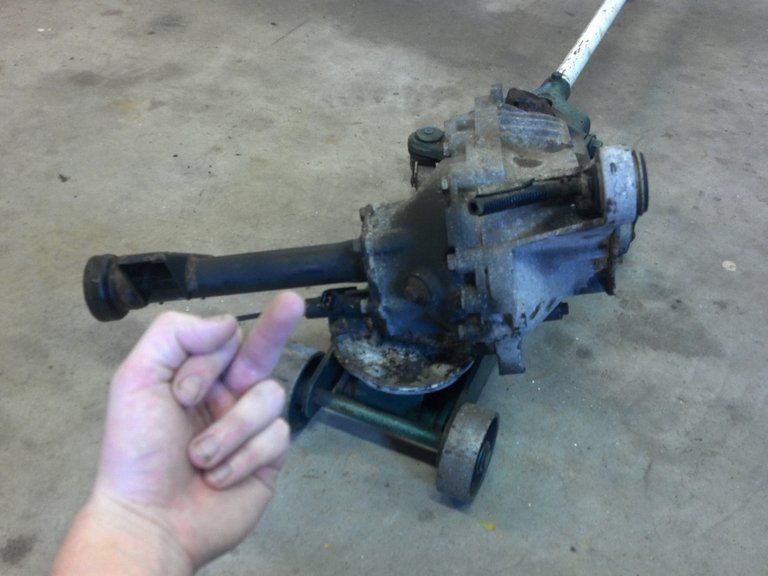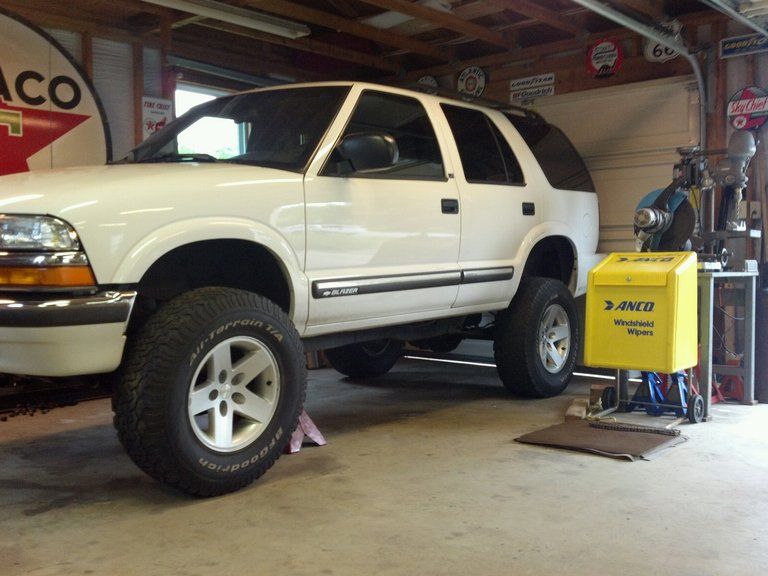 More pics and info to come!