Discussion Starter
•
#1
•
This is my 1993 GMC Jimmy I stole for $300!
It is fully loaded with a 4.3L V6.
My plans are to build this thing as cheap as I can with extra parts from around the shop, but still to have it very strong and reliable.
My main goal is a solid axle swap using Wagoneer Dana 44 axles. Other plans include custom bumpers, tube doors, and an exo-cage.
We didn't have any room in the shop when I started the build so most of the work has been done with me laying in the dirt...
here are some pics: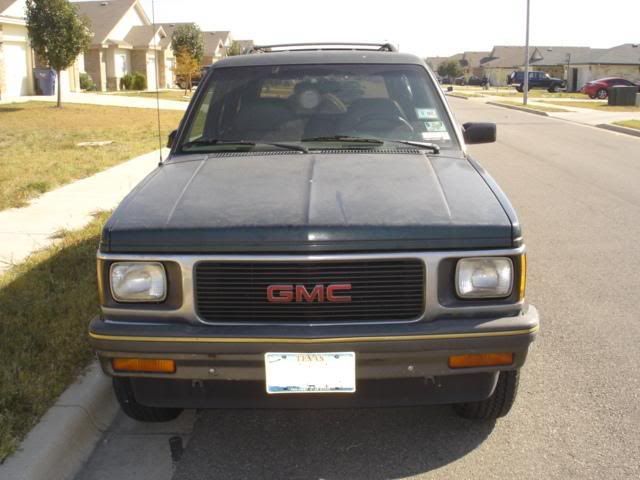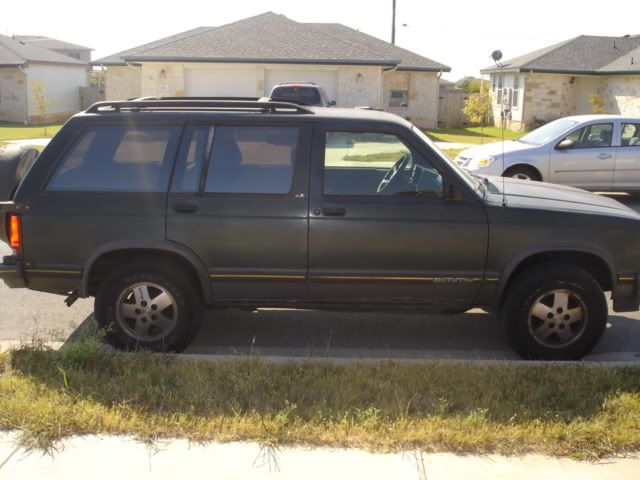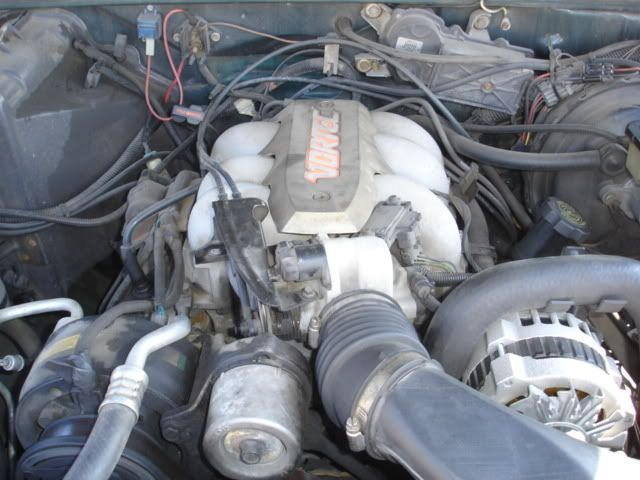 i sold all of the doors, bumpers, suspension to make my money back...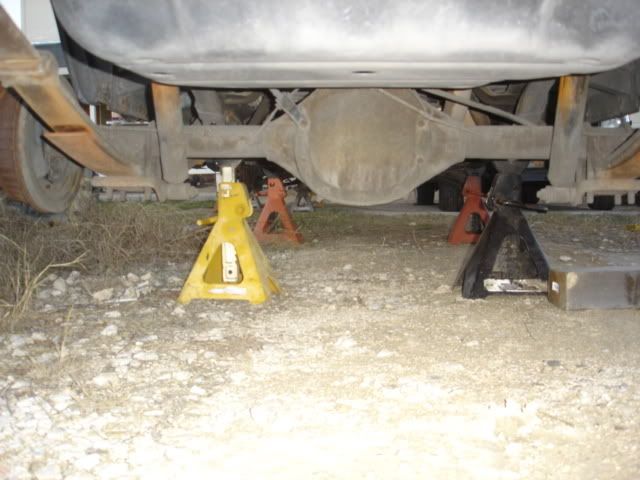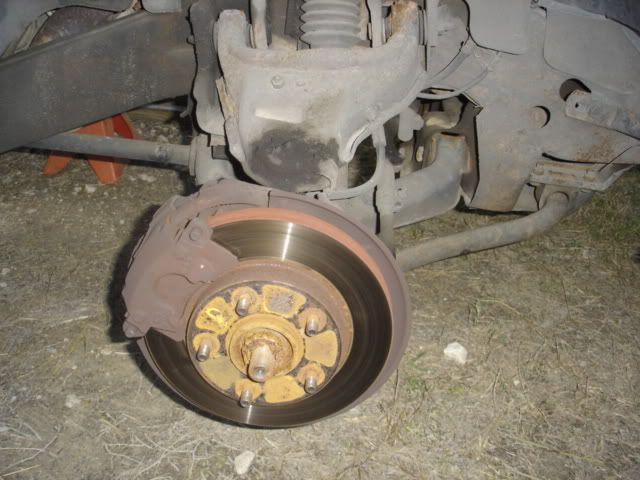 the rear springs im using are a few inches longer and have an offset center pin which will move the axle back 5"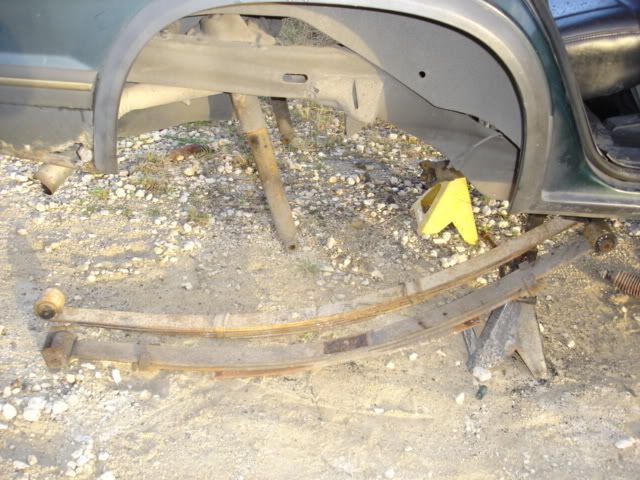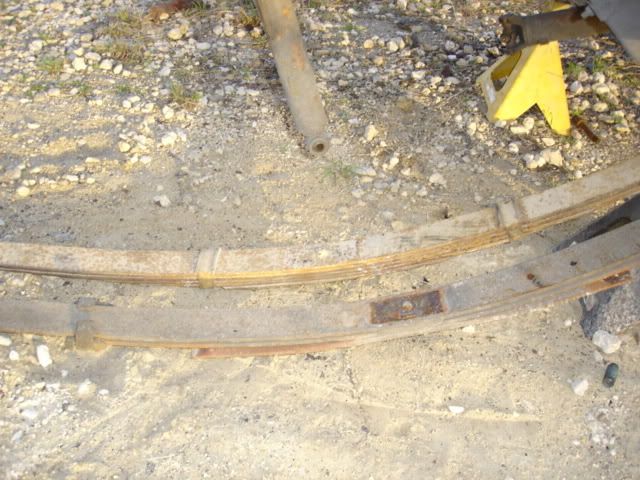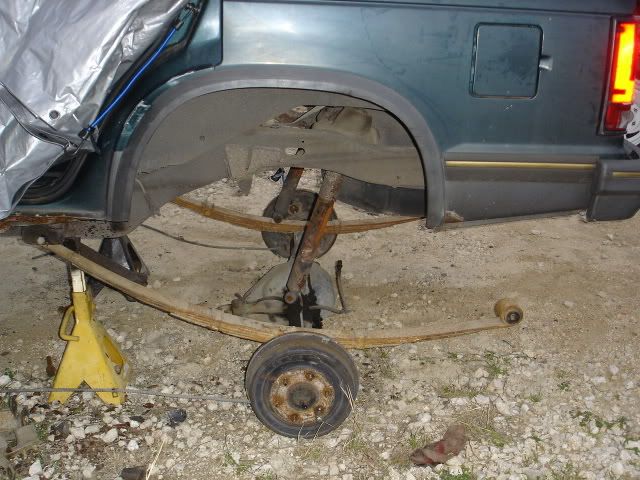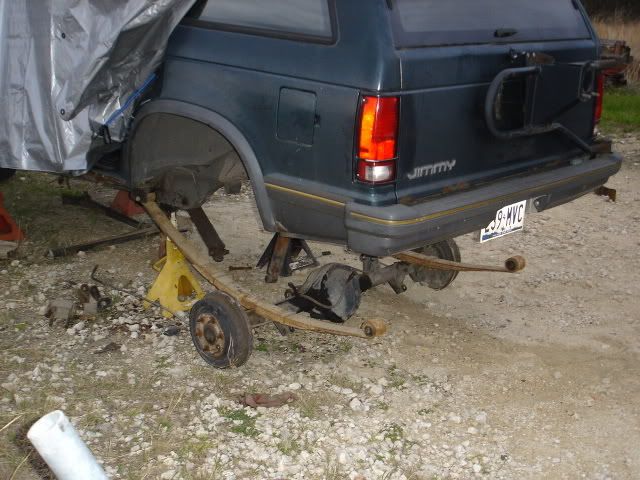 pics without the doors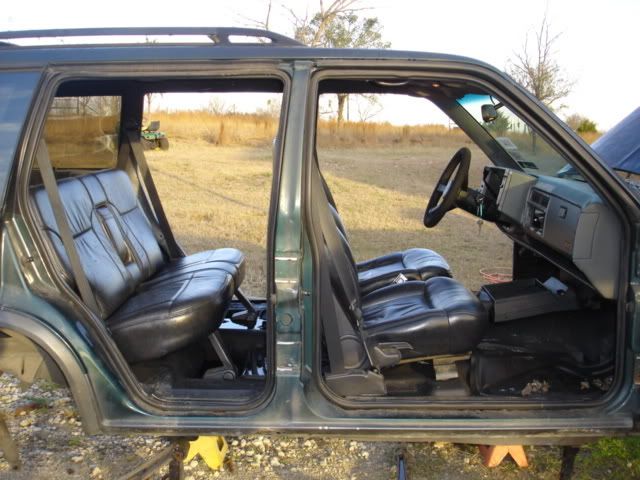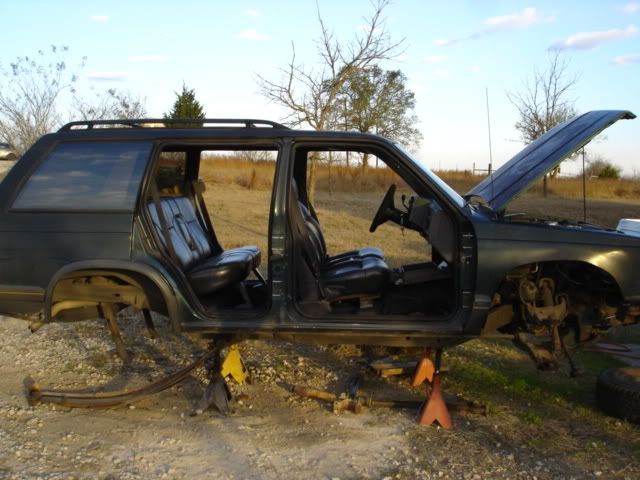 pics with the front axle sitting under the truck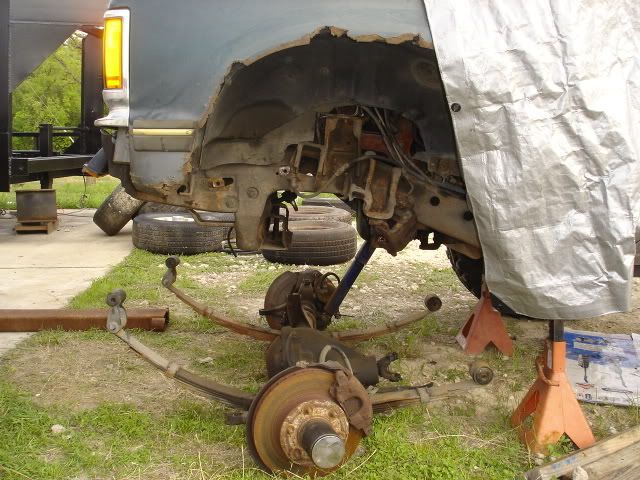 tires i will most likely be using. 38/13/16 tsl's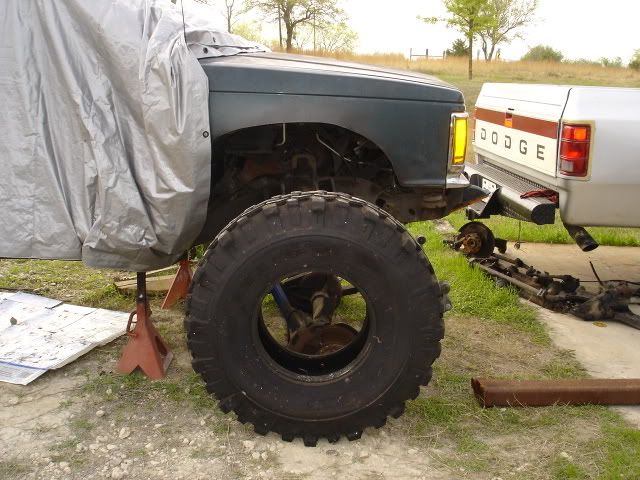 i began cutting off all of the unnecessary brackets and crossmember.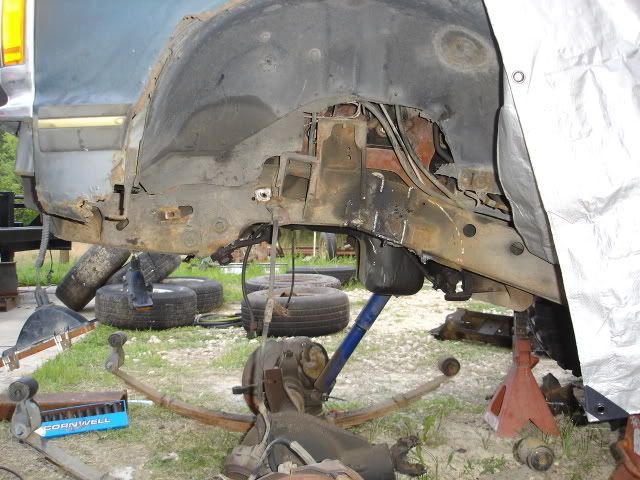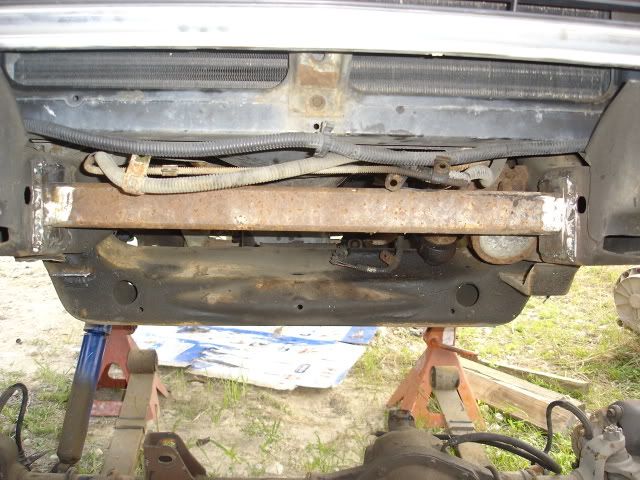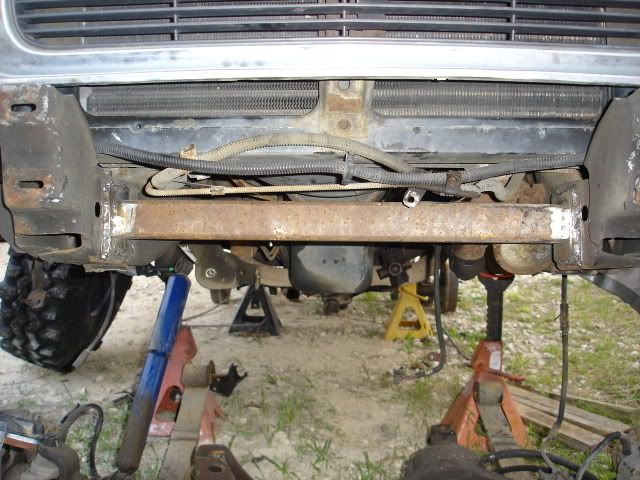 i found some Hummer H3 tires (set of 5) on craigslist for $200 with almost new tires on them.
all i needed was 2" spacer to get them to fit.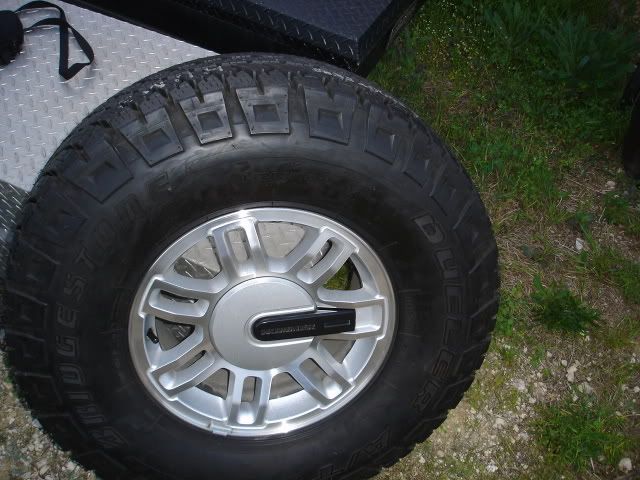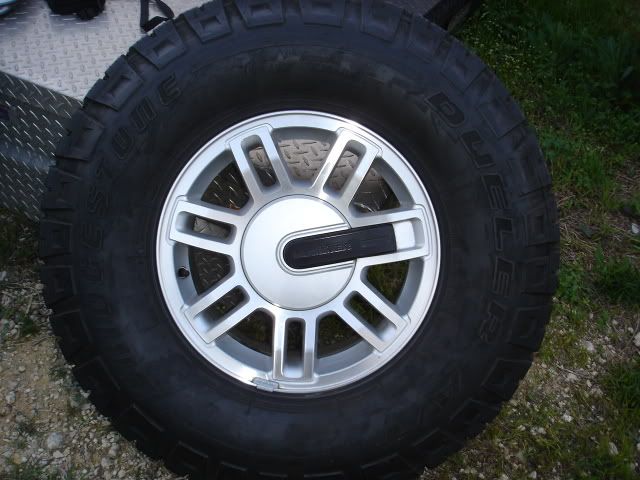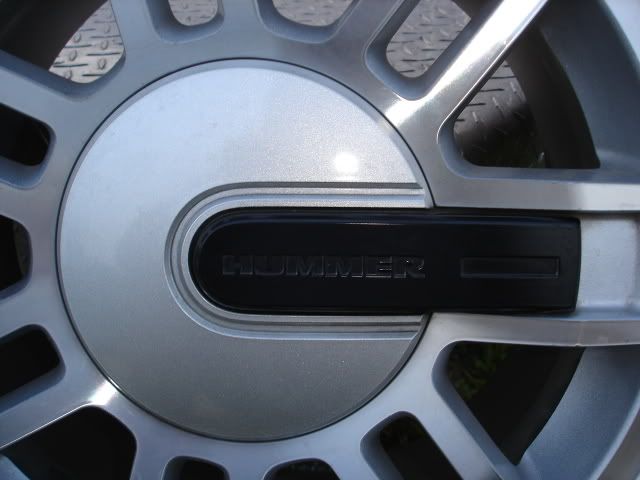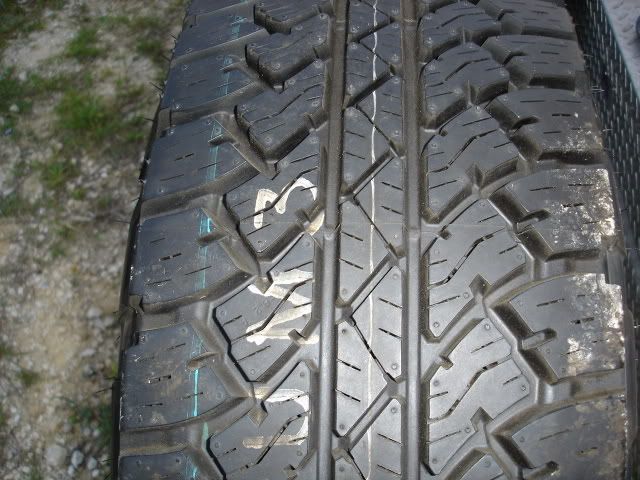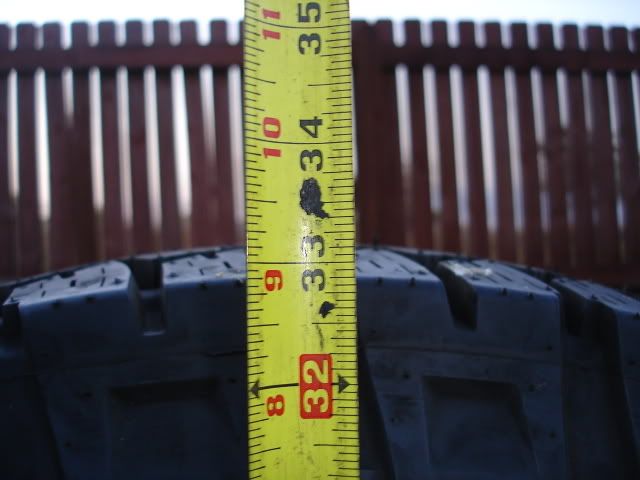 hangers completed. i threw a little paint on to prevent rust on the exposed metal.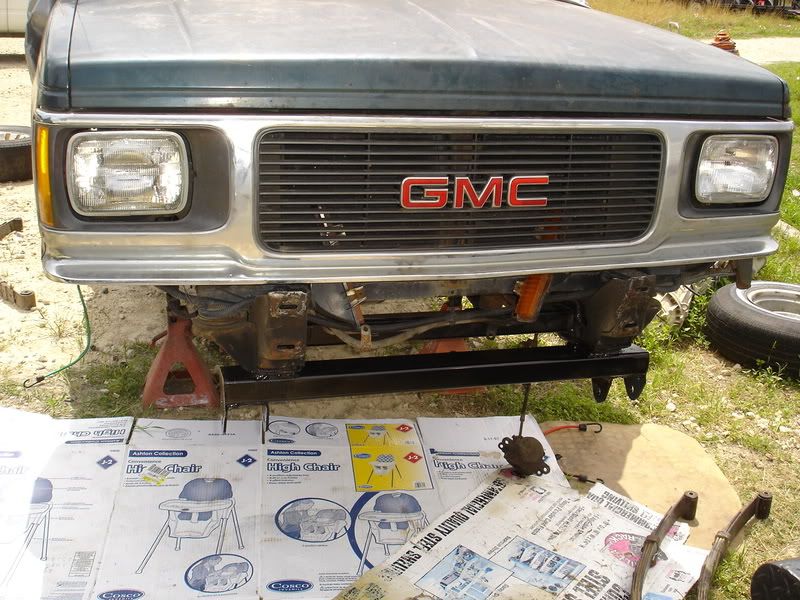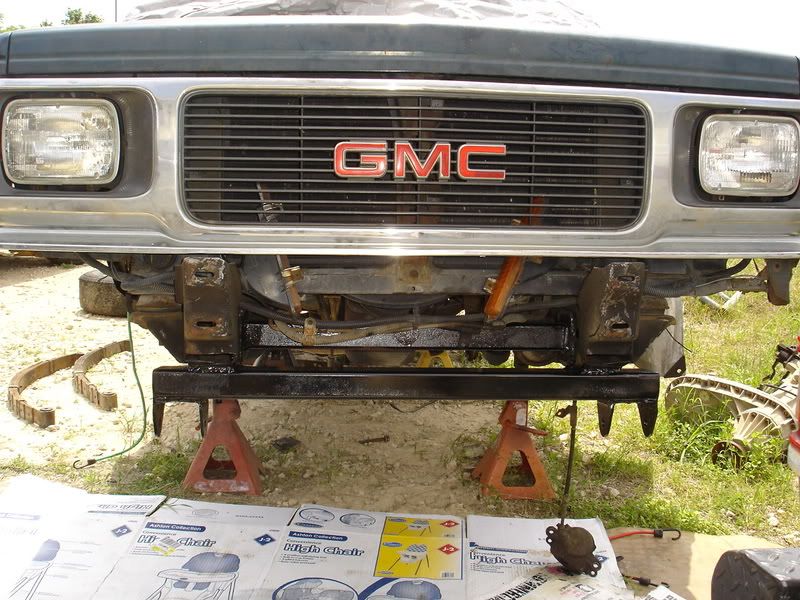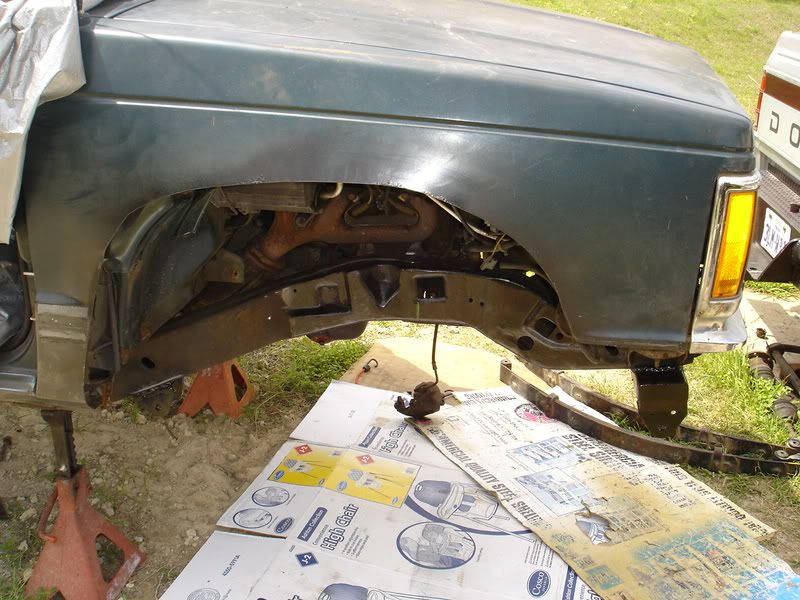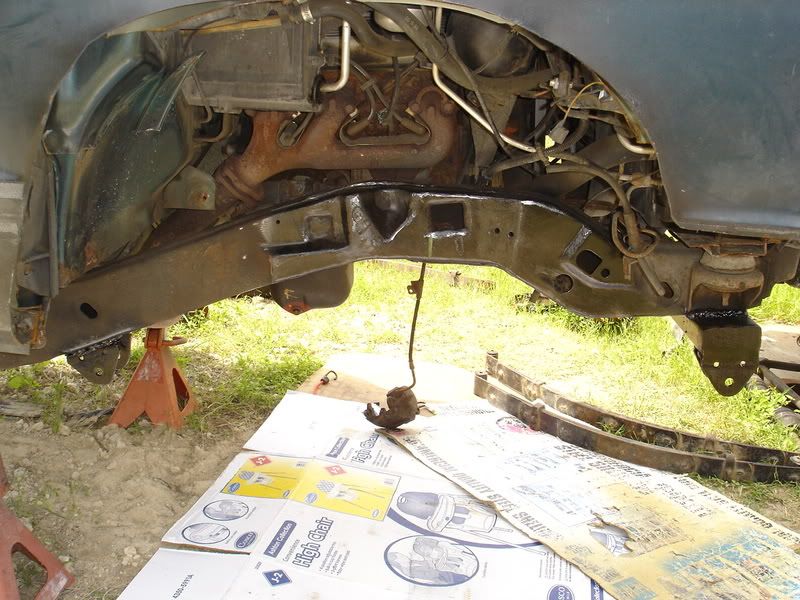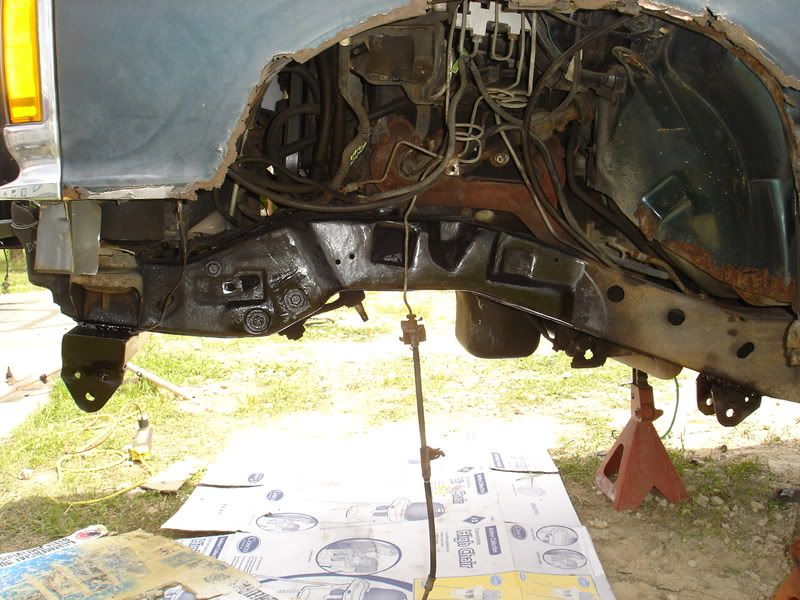 the axles came out of a Jeep Wagoneer. here is the donor vehicle.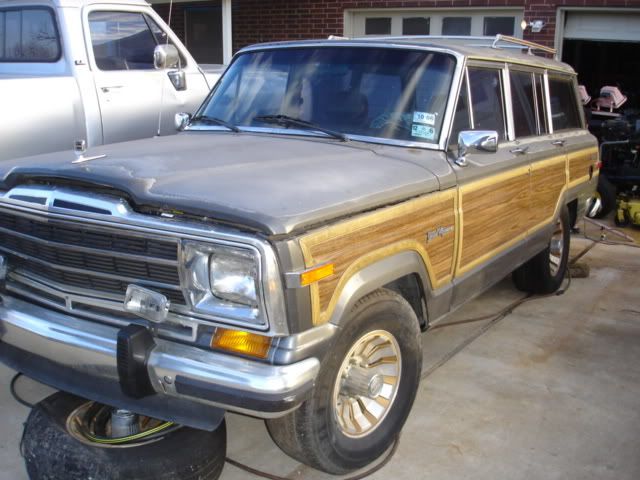 the spring mostly done. the perches are welded and the knuckle is assembled and ready for high steer. i switched over the full-time flanges with some warn hubs we had layin around.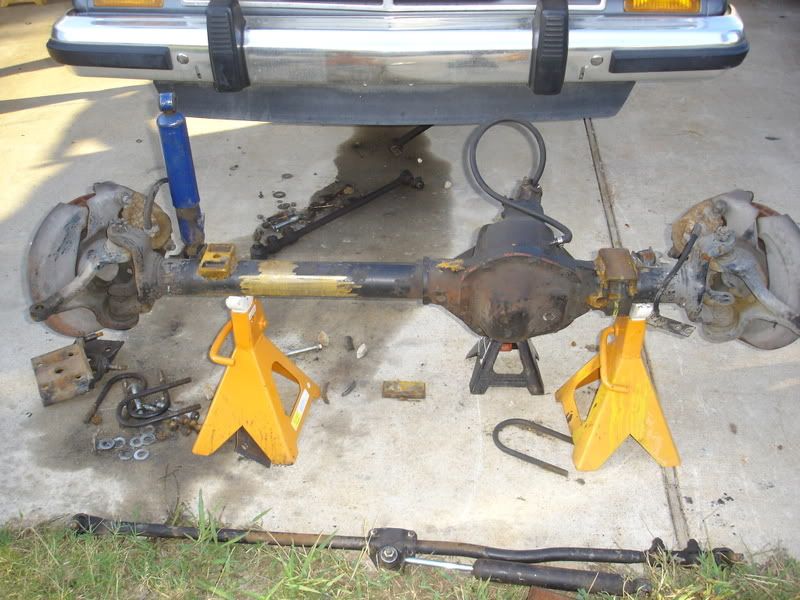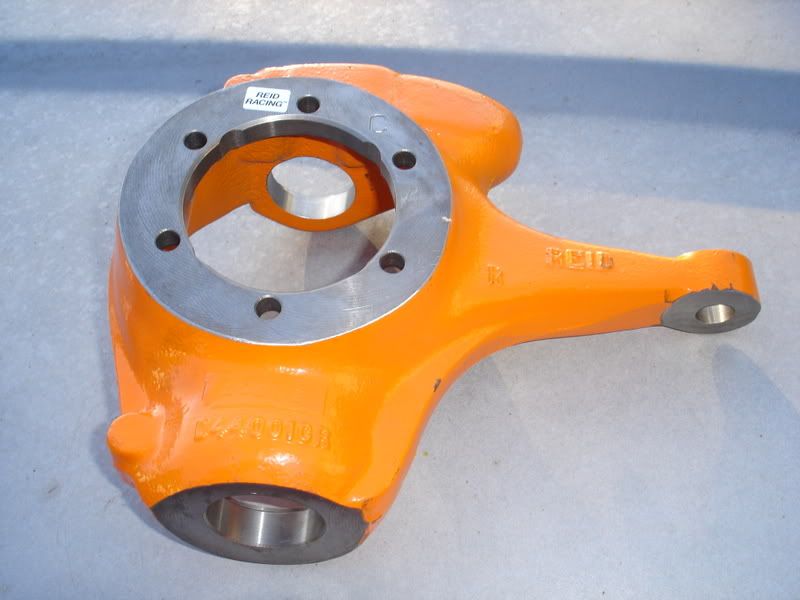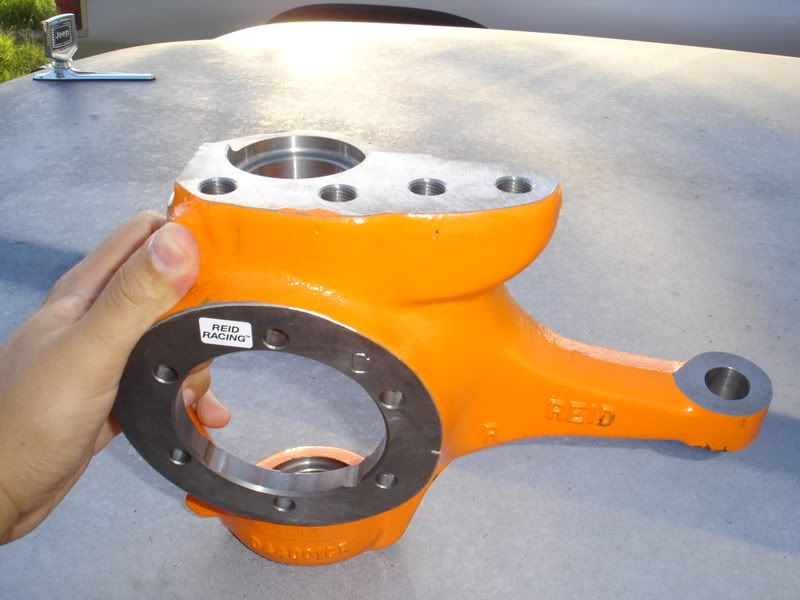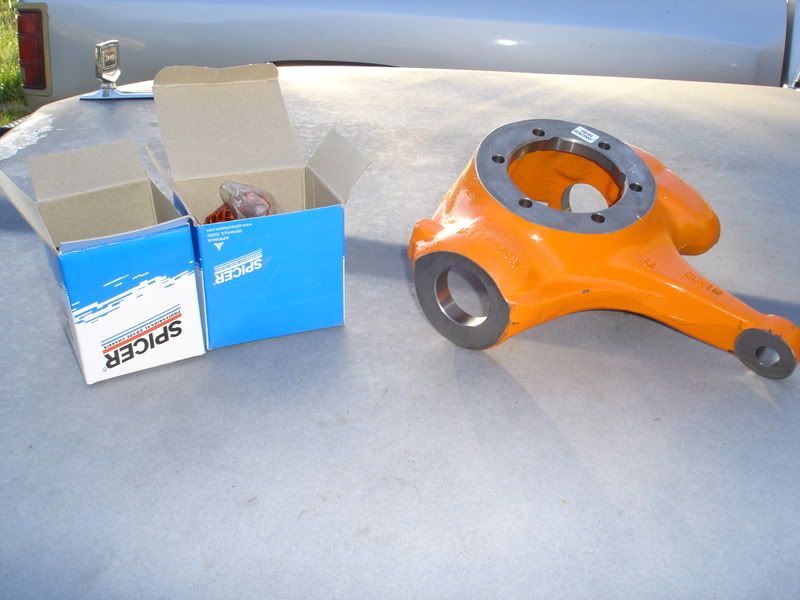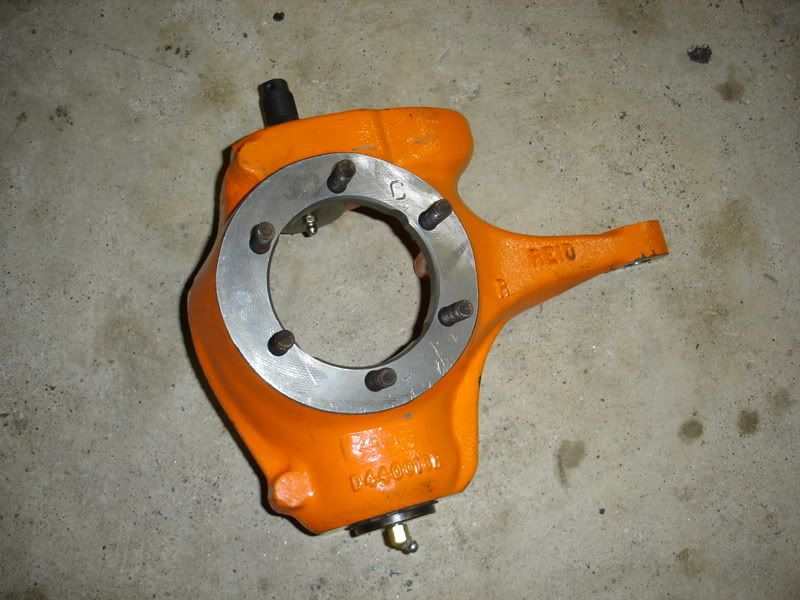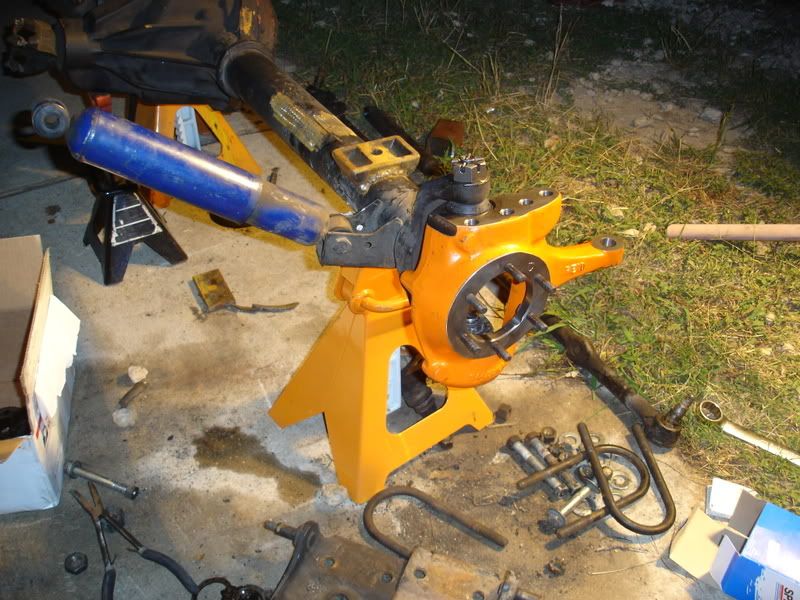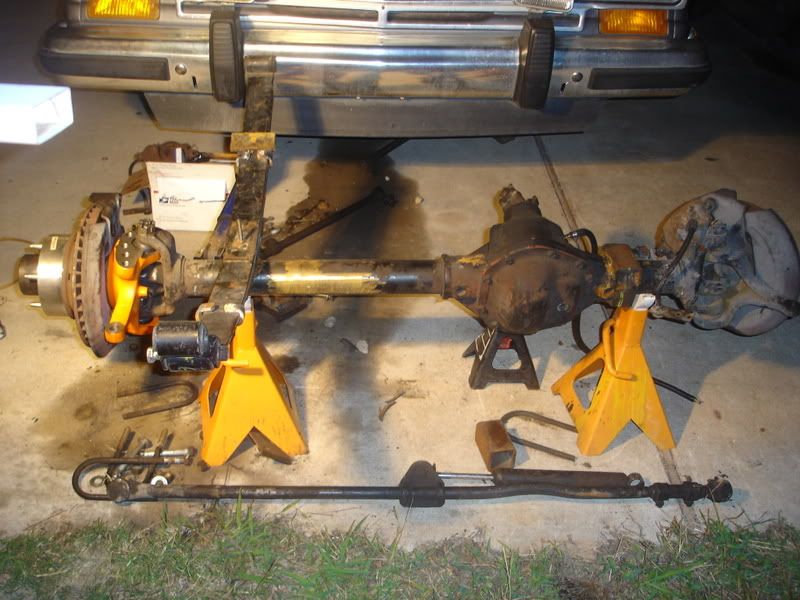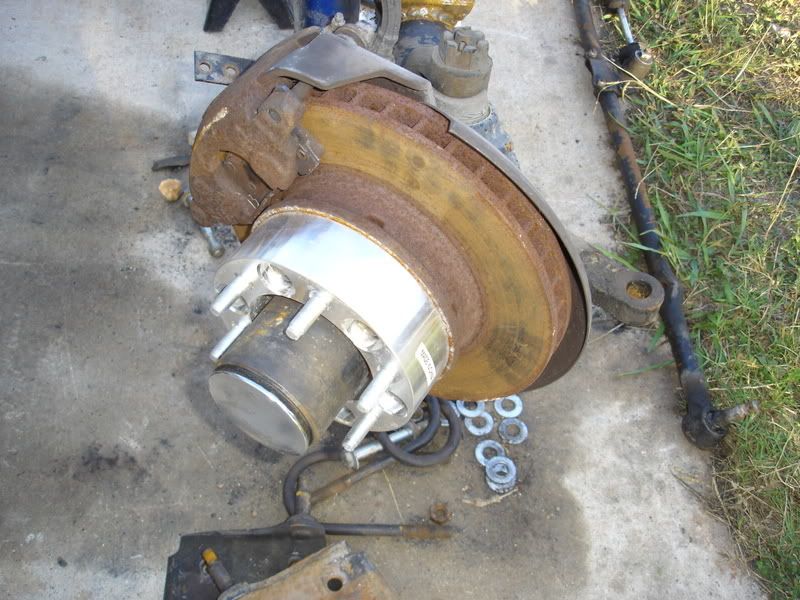 had to change the front hanger setup a little.
everything is tacked together and i need to weld in the cross ties on the front shackles.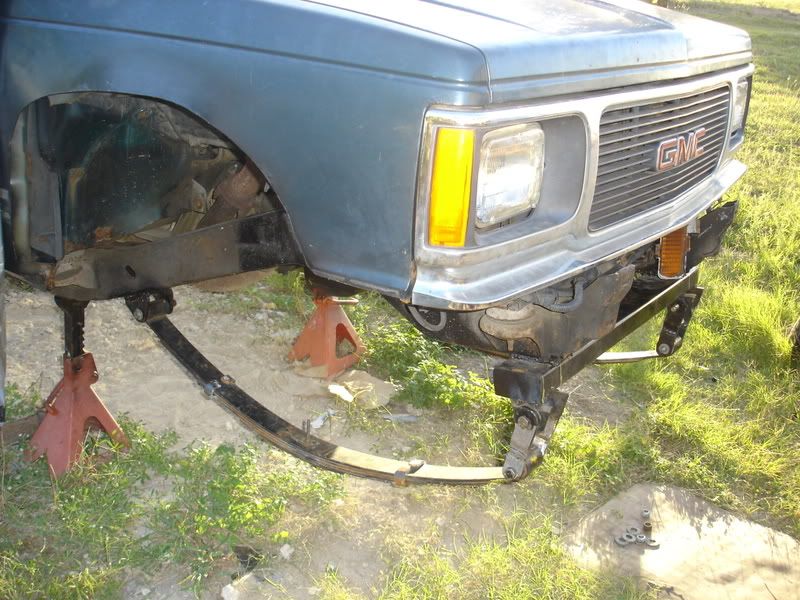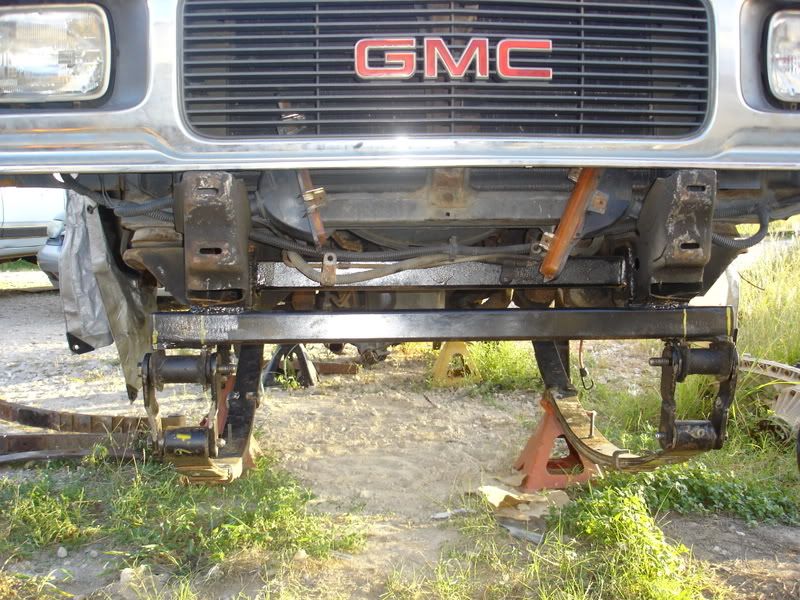 front under the truck. i really like the stance. i will most likely add one more leaf.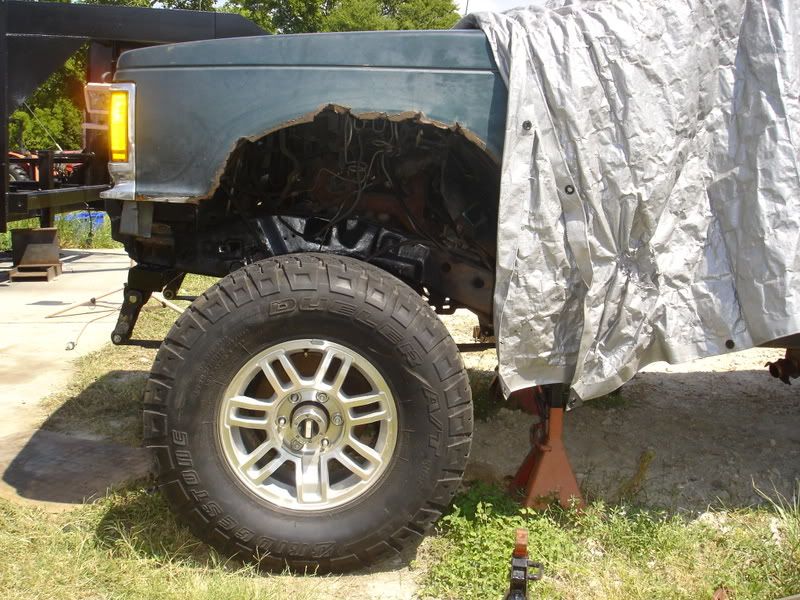 no sas kit here...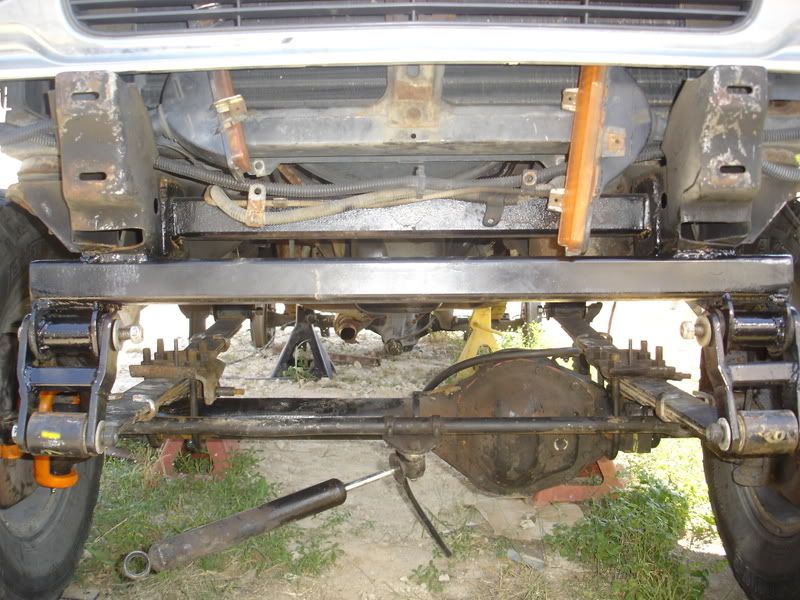 the shackles and hangers i made.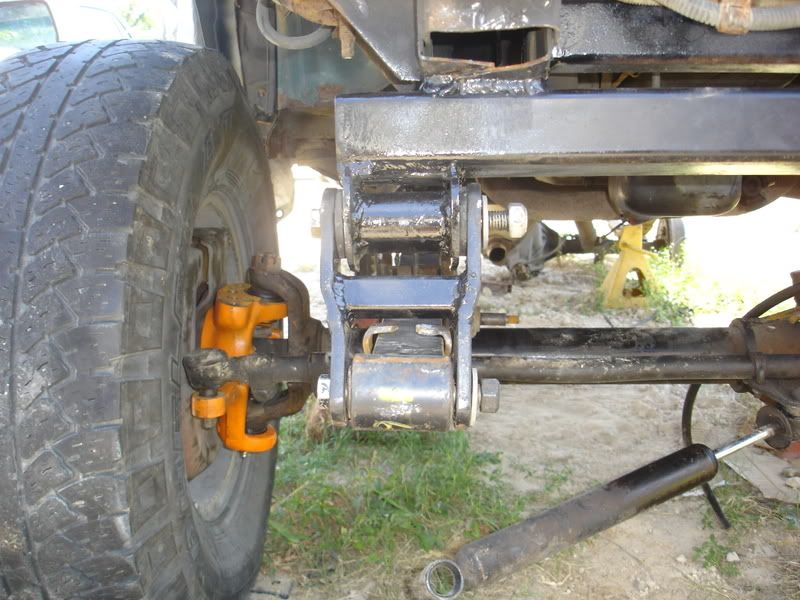 the steering should work perfectly.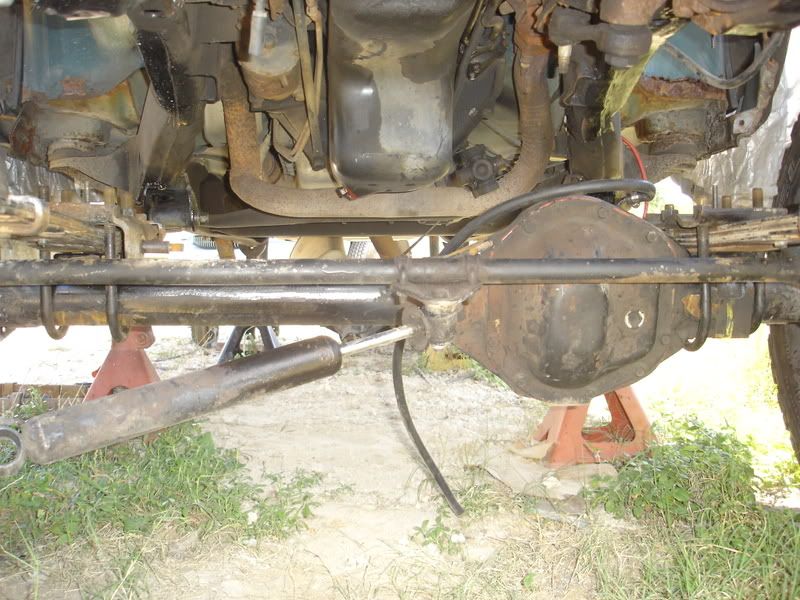 more pics of the front