1995 Chevy S10 extended Cab
Discussion Starter
·
#1
·
I bought this gauge cluster and I started doing research and I can't find it being referenced anywhere. It looks the exact same as any other gauge cluster with a tach but its got the 7k redline.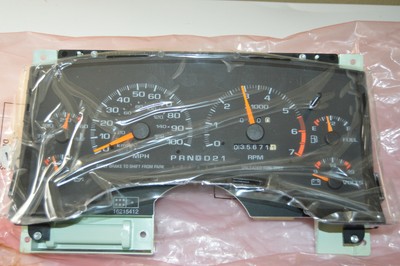 Part number is 16206835. Confirm with a GM dealer or making sure your existing part number cluster is compatible. Needles are perfect without fading and the lens is perfect once protective film is removed.
What do you guys think?