Discussion Starter
•
#1
•
Well its back but for only a short visit. I am getting ready to take it back to the guy thats been working on it. For a final buff, need to align some bed panels... Then I am going to take it to get some type of spray in bed liner, Carpet, or something. I didnt want to invest in painting the inside of the bed. Cause eventually I will move out, and will use the truck to haul stuff. I dont want it to scratch, and it be money be thrown away. I need to give it a wash, and get some better pictures. Im taking these with a L7 SLVER. Not a very good camera phone. basically they show the reflection.
Stock tails- I got sick of the Euro tails. I have another stock set, I am going to tint.


Ext Cab panel- Showing lines in the parking lot.


Front- I changed from projectors to crystal clear headlamps. Camera dont show it to well.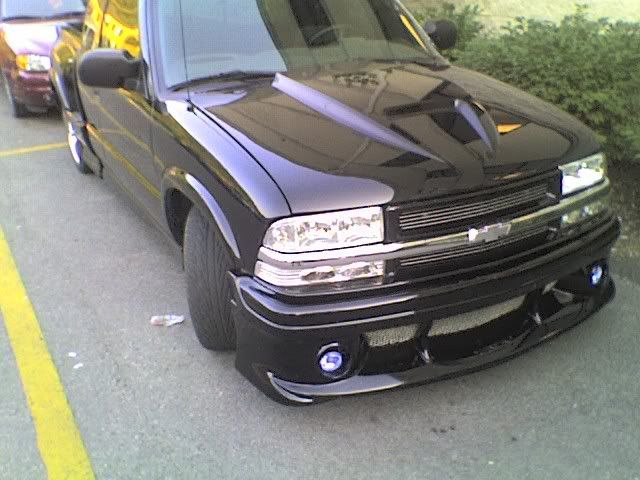 Door- and wheels. They need cleaned. I laid a peice of trash next to the truck to catch the reflection.

Like I said, this is fresh from the paint shop. I havent cleaned anything. put a 10 minute wash job on it and rode out. this weekend, I am going to clean and take better pictures.