Discussion Starter
•
#1
•
HOW TO: Change A Serpentine Belt on a 1994-2003 2.2L Chevy S-10


First make sure you have the proper tools. You will need either a serpentine belt removal/installation tool (available at most auto parts stores) or a 3/8" drive breaker bar.
First you will need to buy a new belt. There are different sizes /styles/ price ranges. I highly recommend the Dayco Poly Cog belt from Advanced Auto Parts (Same store as Checker, Parts America, etc) Any auto parts store carries belts so its up to you and they will assist you so you buy the right belt.
Start by making sure you can get to everything safely. Your engine compartment may or may not look like the following pictures as I have done several other modifications.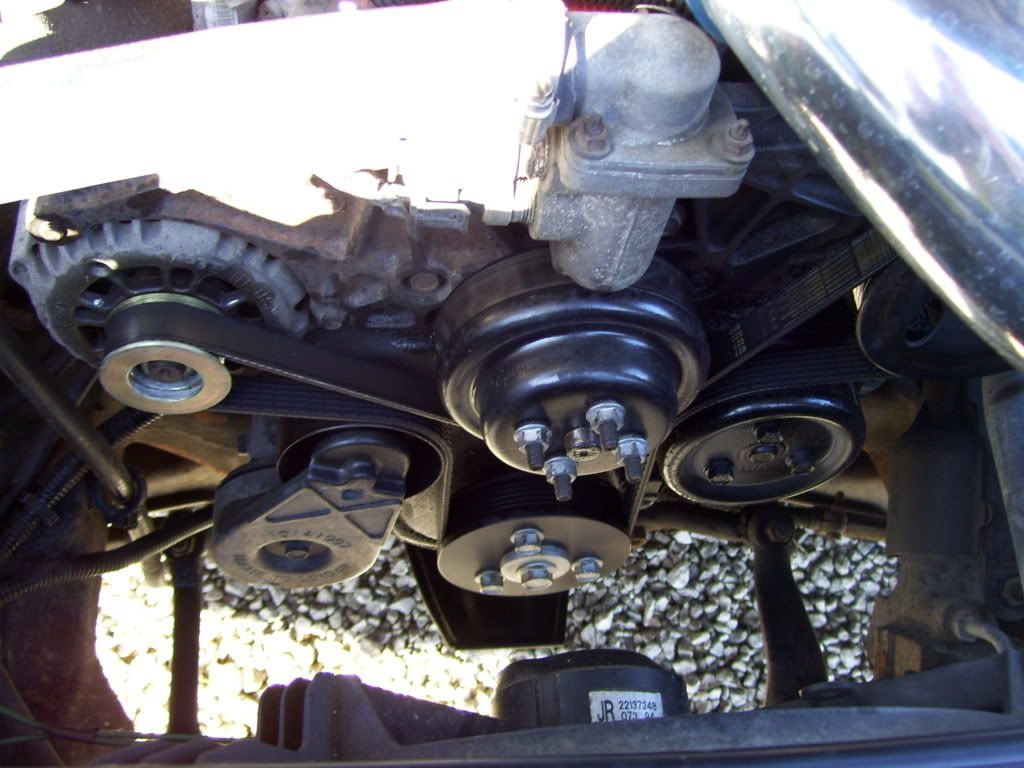 I used a 3/8" drive breaker bar. Insert the square end into the corresponding square hole in the belt tensioner as shown.
CAUTION: DO NOT place a socket over the bolt that is lower than the hole, this will release the tensioner from the truck and can cause injury or damage.
To release the tension, pull the handle in the direction of the arrow. While holding it back, slide the belt off any of the pulleys. Then SLOWLY release the tensioner.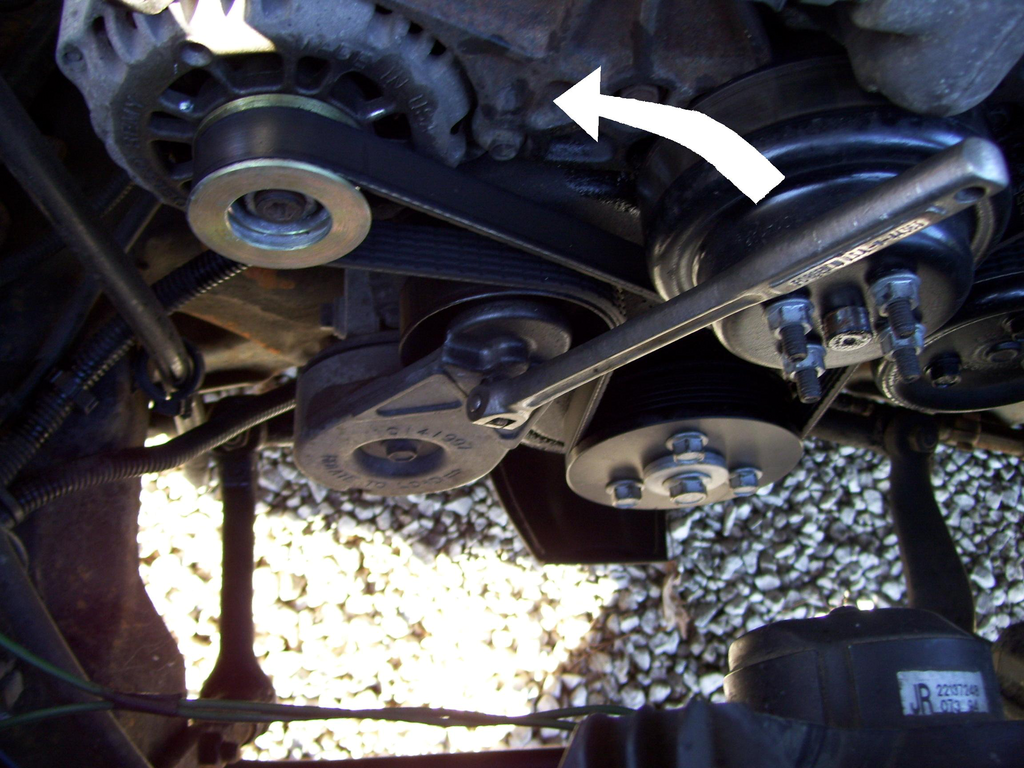 Weave the belt out from around the pulleys and the fan (not shown) until it is free from the truck.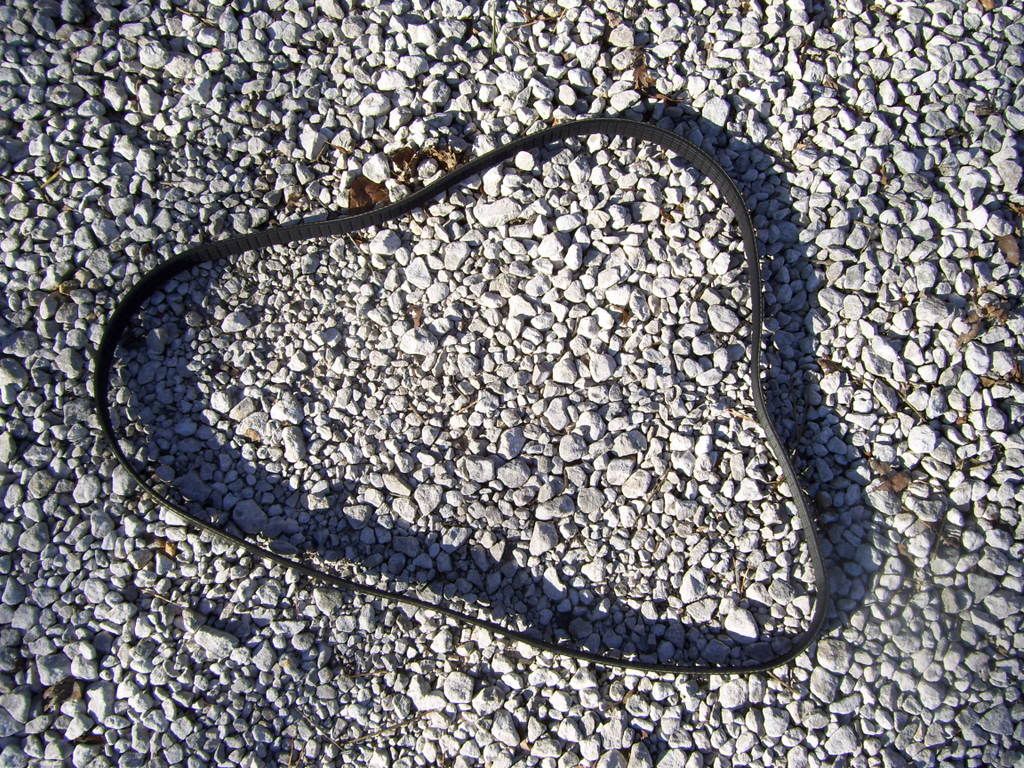 Then open your new belt and compare the sizes to make sure they're the same.
NOTE
: The new belt might be slightly smaller than the old one as the old one has stretched and wore out with time.
To reinstall
: Follow the belt routing diagram commonly found on the core support at the front of the truck.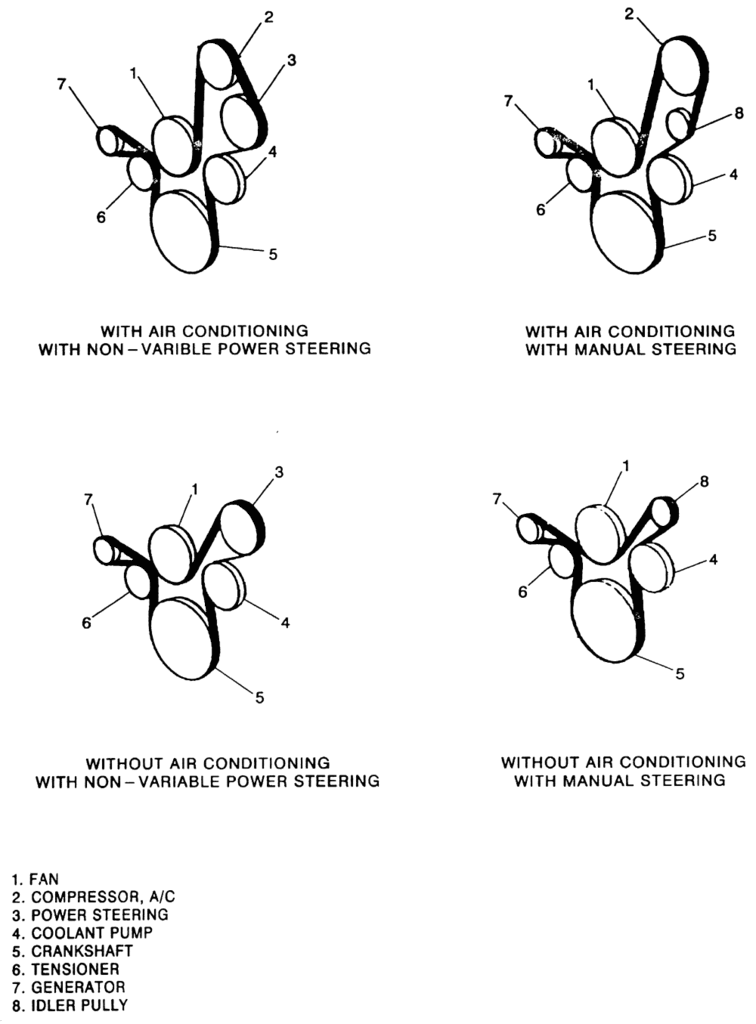 Once the belt is crudely wrapped around each pulley as the diagram shows, to reinstall its much easier if the last part you have to slip over is on the backside of the belt (non ribbed side) as shown in the picture.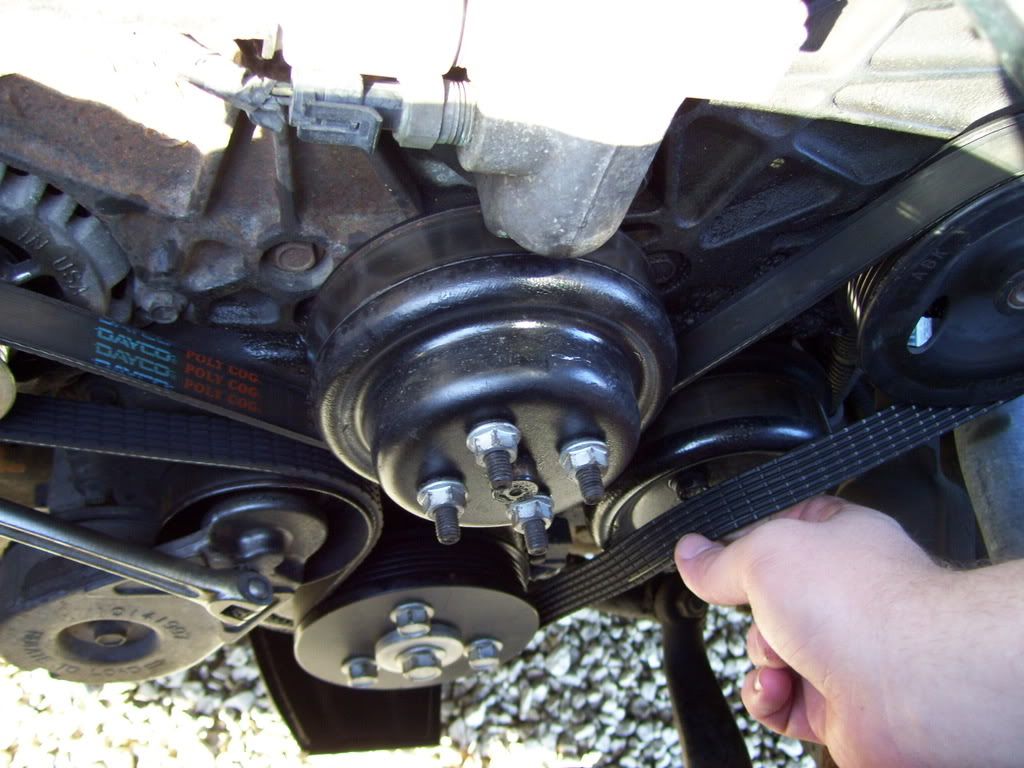 Then with one hand pull the tentioner the same direction as you did to remove the old belt. Then with your free hand slip the last bit of belt over the pulley.
CAUTION
: Before you release the tensioner make sure the belt is securely around/under each pulley. If not the belt could slip off and cause damage/injury.
Once you are certain it's all lined up, slowly release the tensioner. The belt should become snug.
Now start the truck with the hood open and look at the belt making sure its riding in the middle of each pulley.
You have successfully replaced a serpentine belt. The same concept and cautionary statements apply to every car equipped with a serpentine belt so you can use your knowledge to replace any belt on any car.
if an admin could please link this in the sticky under the general tuneup section that would be great.
I had to make a small how to or instruction manual as a school project, so i chose something easy but useful, thats why it sounds all proper grammar and whatnot:haha: