·
Extended cab or no cab.
Discussion Starter
·
#1
·
I dont know how many people know how to do this but I had a very hard time doing this my first time when i didn't know how, i did it completely wrong and it took me forever. So i am writing this after i read some tips on the forum about how to do it and i decided to make a how to with pictures for others to see exactly how. This process should be the same for all second gens.
My truck is getting painted soon so i wanted to get the glass out of there for it. heres how...
This is the truck that we are working on today, '99 2 dr blazer.
1. Remove door panel and remove the inner rubber stuff. Also, you will want to remove all of the window molding and weather stripping from around the window, this makes the process much easier. That stuff will just pull off with no tools.
2. We then have access to everything inside of the door, this is how it looks. You will want the window to be about half way down even though mine is all the way down in the picture.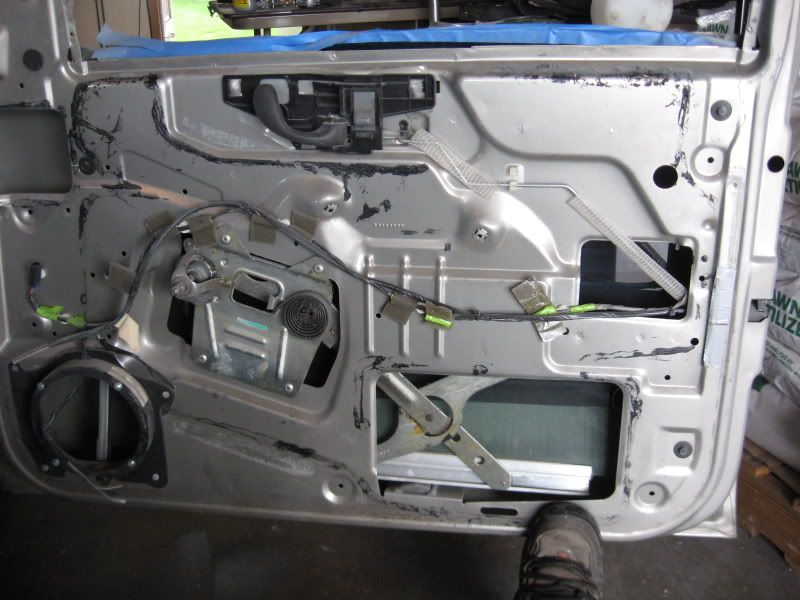 3. The piece that you want to focus on is towards the front of the door, the window track that guides the door up and down. Remove this by taking out the two 10mm bolts.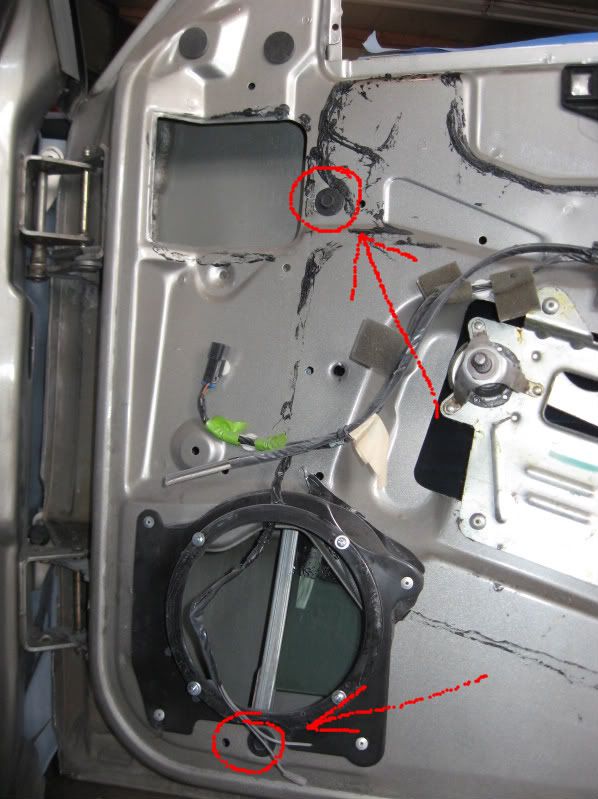 4. Once the bolts are removed, move the track out of the way and just let it sit in the front of the door.
5. Now move the window down so that you can see the bottom rail in the big opening of the door.
6. Then, slide the window as far as you can towards the front of the door, you might need to wiggle it around a little. By sliding the window forward you will release the rear roller on the track.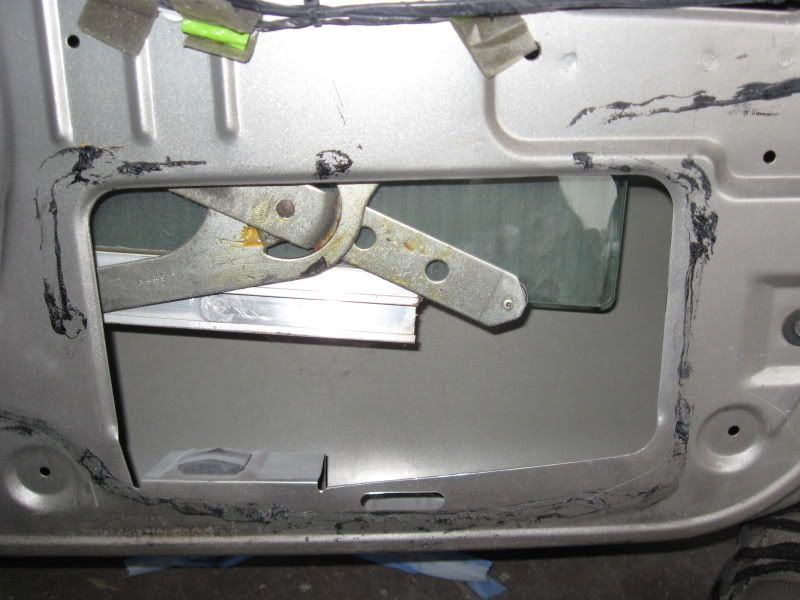 7. With the rear track released, you can now tilt the back of the glass up. Then slide it back.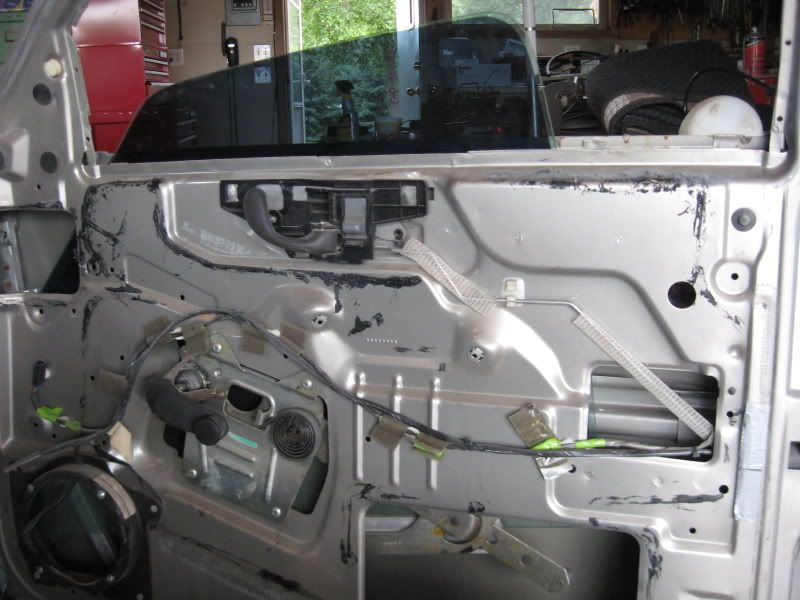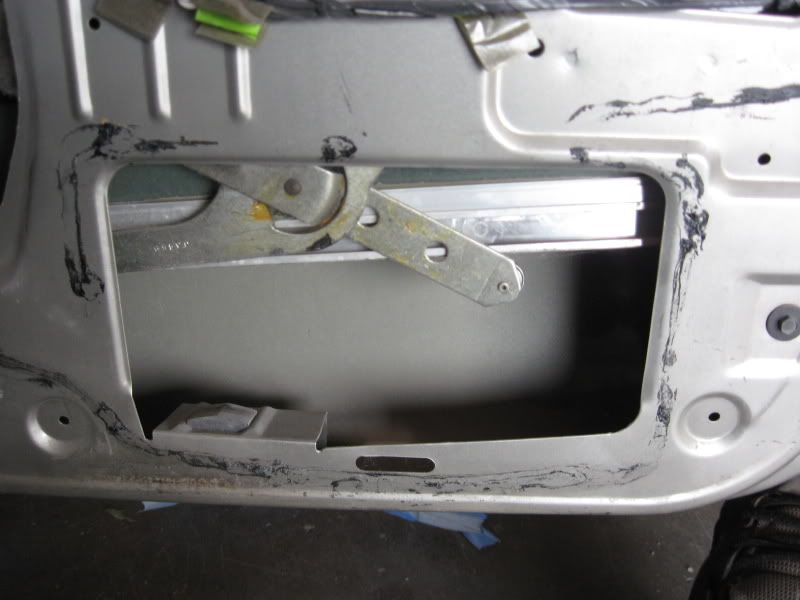 8. While the glass is in the back, now tilt the rear up so that you can pull up and back to release the front roller from the guide. Now the glass is free from the mounts and you can pull it up and out of the door. Be carefull on the way out so that you don't get it wedged in anything or scratch it.
This whole process should take under 30 minutes for both doors on your first time. to put the glass back in, just follow the instructions reversed. it may be a little trickier trying to get the guides back on the bottom of the door since the front one is not easy to see.