Discussion Starter
·
#1
·
There seems to be going number of members who are having trouble installing coil springs when lifting their 2wd S-series trucks and SUV's. The service manual says to remove the LCA set the coil in place and use a jack to raise the coil and LCA back into place and bolt everything back up.
Fabtech Motorsports says to use two long pry bars and pry the coil into place.
Both methods of installing coil springs are a pain in the a$$, myself and others have found an easier way when installing coil springs on 2wd S-series trucks and SUV's.
First determine what springs you want to use for your application, in this case we are going to install a set of Moog 5662 coil springs on a 4cyl. S10 pickup with a std. cab, our goal is to achieve around 1" to 1.25" of lift.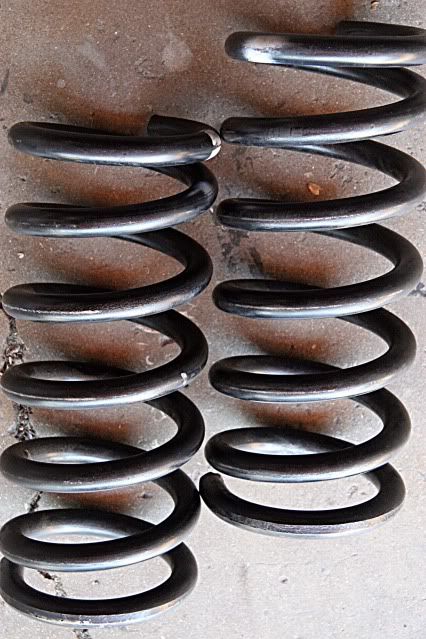 Second rent or buy an internal coil spring compressor, if you decide to buy one make sure it's good one, a cheap one can break and cause injury or you or others.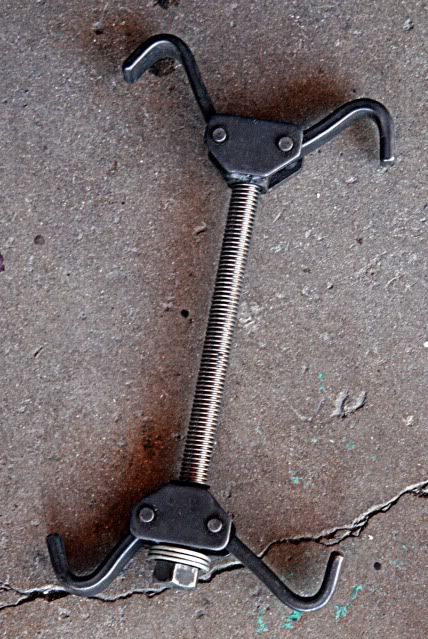 Next you want to install your internal coil spring compressor to the inside of your coil spring. At this time I would recommend that you attach the rubber insulator to the top of your coil spring, I have found that tape works good to hold the insulator in place doing insulation.
Here is the compressed spring next to the uncompressed spring, notice the placement of coil spring compressor.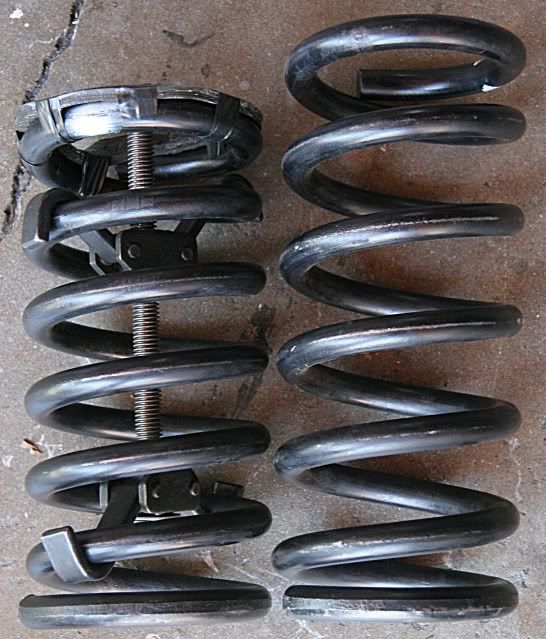 You are now ready to install your coil spring, insert the top of the coil into coil spring bucket at the frame first.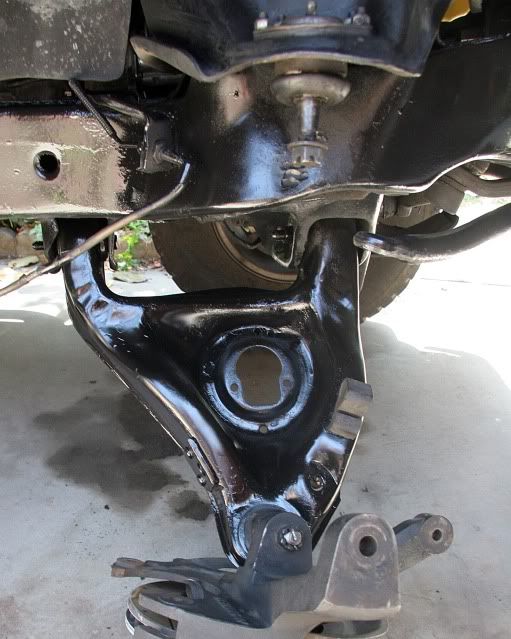 When you install your coil spring into the lower control arm you must make sure the end of the spring sits between the two inspection holes or the coil spring will not seat correctly into the Lower control arm.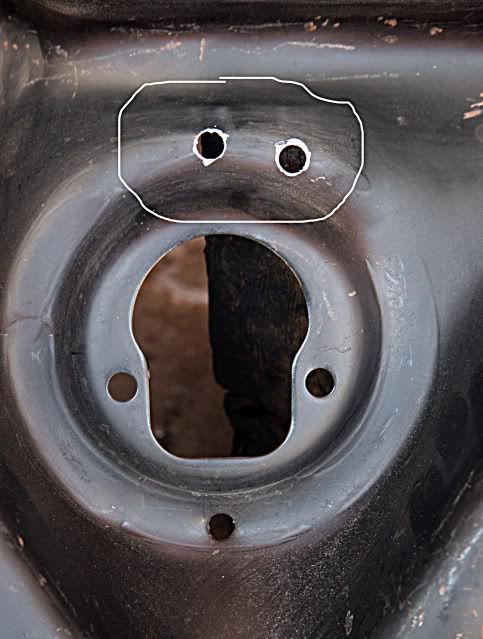 With the coil spring in place, you can now set a jack under the lower control arm and slowly start jacking the lower control arm up.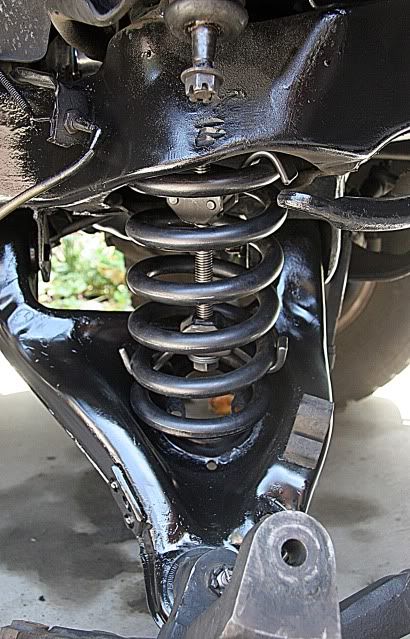 Carefully guide the upper ball joint shaft into the top of the spindle as you jack the lower control arm up, now install the ball joint nut and tighten.
Now you can lower the jack and remove your internal coil spring compressor, reinstall your front shock, brake caliber and tie rod end to your spindle.
Don't forget to set your toe by adjusting your tie rods and take your vehicle to be aligned by a professional