11

I collected some photos, and Ground location lists from Mitchel, to help any one who is questioning the location of a specific ground.

More will be added as time goes on, for now this is what I have
I'll start with first gens



1984-88


I could not find alot of basic info on ground locations. any info for theses years is greatly appreciated.



1989-93(94 Blazer)

It is pretty much the same location throughout these years.
2.5l


2.8l


4.3l vin Z/W ( note the rear ground may be on the passenger side also.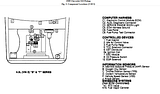 1994


2.2l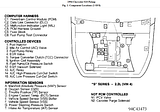 4.3l vin Z/W

95-97

and the 95 VSS buffer location (option1)

98+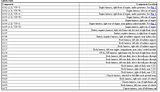 2.2l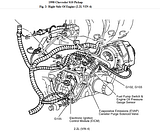 4.3l vin w/X

2003+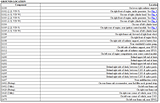 Again there will be more added as I get time / info.

If any one would like to add please do so, really would like pics of the fuel pump ground, brake light ground, headlight grounds, and chassis grounds for 1st and 2nd gen.



See less
See more
This is an older thread, you may not receive a response, and could be reviving an old thread. Please consider creating a new thread.