Discussion Starter
·
#1
·
I know it aint the best looking but I got it pretty cheap so I couldn't really pass up the deal. Pictures speak more than words so here they are.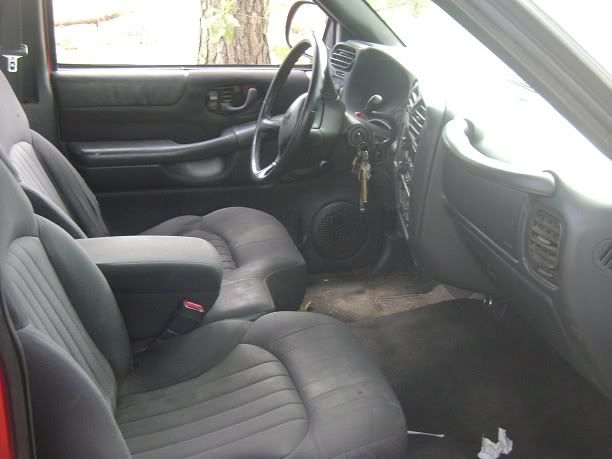 The interior was decent other than some stains on the seats and no floor mats kinda killed the carpet and the tear in the drivers seat. The body of the truck needs quite a bit of work, new door, front bumper, quite a few dents. But hey what good is a project if there is nothing to work on.
The engine, even though its a 2.2 with 170,xxx miles on it runs great. Trans has some shifting problems but its still drivable. But all of that is going to be replaced with either a 5.3 or a 6.0 haven't quite decided yet. Once I start doing some real work to it I will make a project thread but for now it isn't worthy enough for that.
Any suggestions, thoughts or comments are greatly appreciated.