Discussion Starter
·
#1
·
Look what just arrived from Summit this afternoon: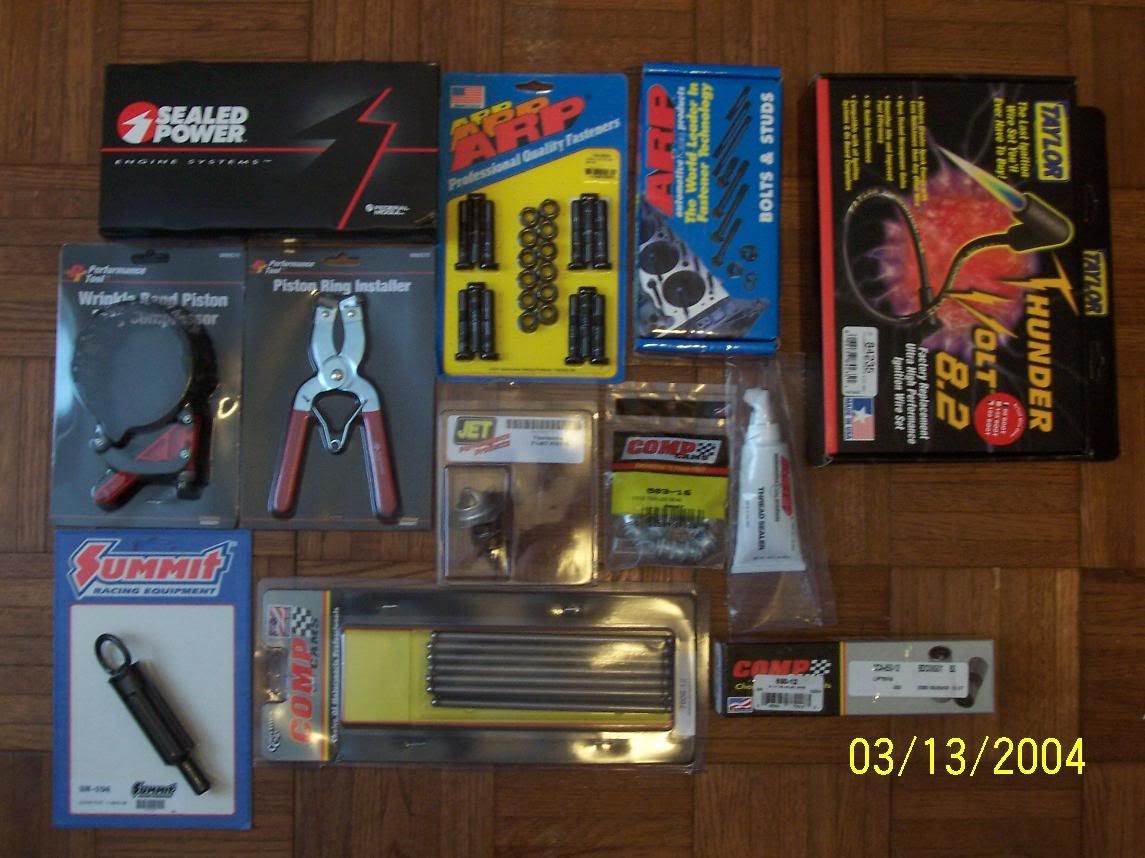 Moly rings, arp head + rod bolts, comp high energy pushrods and lifters, valve seals, 180* thermo, clutch alignment tool, piston ring installer/compressor, taylor 8.2mm precut wires
I dropped my block, crank, and comp cam off with a professional race engine builder on Thursday, he is jetwashing the block, installing new cam bearings and freeze plugs, probably giving it a quick hone too. The crank is being micropolished and the cam the guy sent to Comp for me to a buddy he knows there to have that polished as well. I have a complete lower gasket set and head gaskets coming from Rockauto, and a spintech cat converter/muffler coming from gofastparts.com. All that's left is rod/main bearings once I make sure the crank didn't have to be cut, then once the engine is back together and installed I will need all new hoses, a new waterpump, and a power steering pump (both I stole last year because the blazer needed them). I am shooting to have the truck back and running in the next 3 weeks to a month, then I am taking the blazer off the road and putting it up for sale.