·
Ford guy stuck w/ chebby
Discussion Starter
·
#1
·
Energy Suspension polyurethane tie rod end boot replacements install thread.
I bought Power Performance Motorsports (now Proforge) front end kit with the assumption that the parts would last their 1 million mile warranty. The boots didn't last 1 year. And from what I am told, their warranty is very limited on those parts. If they get bent, or if any "wear" items (like the boots I am told) are
NOT covered.
Not even in a certain period of time say.. within the first year.
Enough with that.
I bought the Energy Suspension replacement kit #9.13101G from Summit for like $3.97. They are the black ones.. so I am glad for that. They feel slimy. I am sure this is a good thing for where they will be and what they will be doing.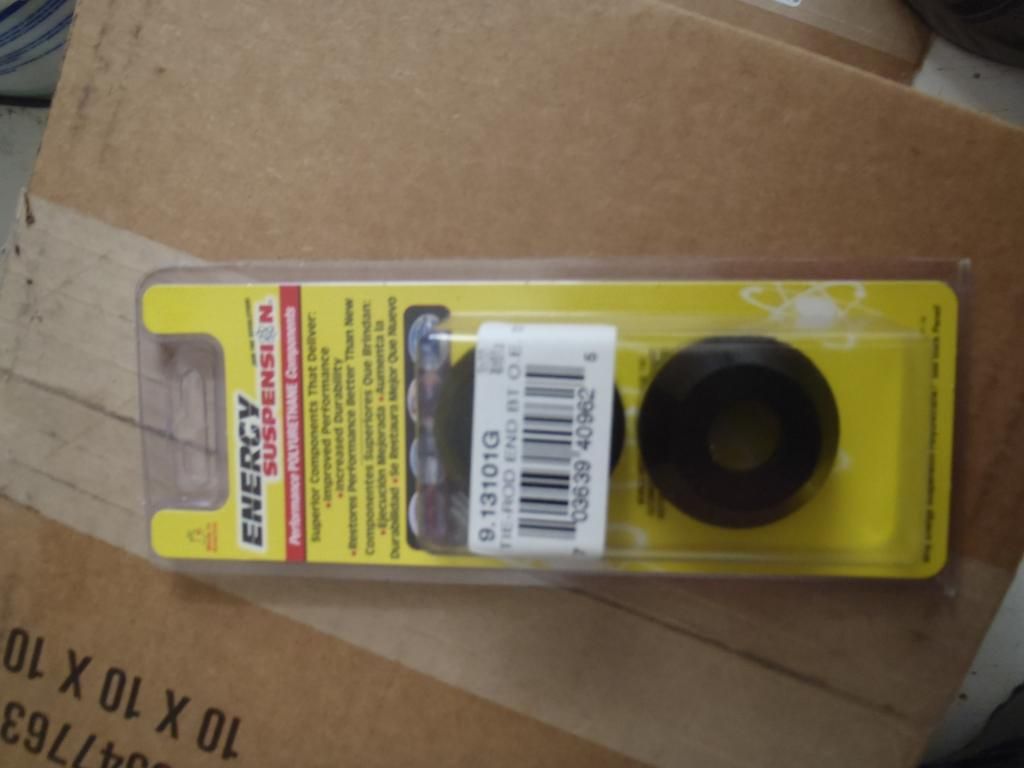 Not that this really needs a thread, but maybe someone can get use from it. Plus I will add it to my project thread
lol