Discussion Starter
•
#1
•
i swapped my blower boxes out last night and since it has to do with baggin' it i posted it up to give all you guys an idea of a blower box mod.
i had a blower box/ac condensor out of a 2002 s10 blazer so i decided to chop it up and plastic weld it. the box in my truck took a beating from laying out and rolling low and desperately needed to be fixed. with a huge crack in the box i had a cold heater and a hot air conditioner.
i have 18's and an overall 25.75 inch wheel. Boyd Coddigton 18 x 8 with 225 x 40 x 18 = 25.75 inches. this really isn't a "how to" , just an idea of how i got it done. here's some pics.
drop the fender down so you can access the blower box mounting bolts/nuts.
the mounting bolts are 10mm and 2 are 10 mm nuts that are kinda tuff to get to that are under the condensor.
remove the box. the 2 10mm nuts are on studs and make it a little tough to wrestle the box out.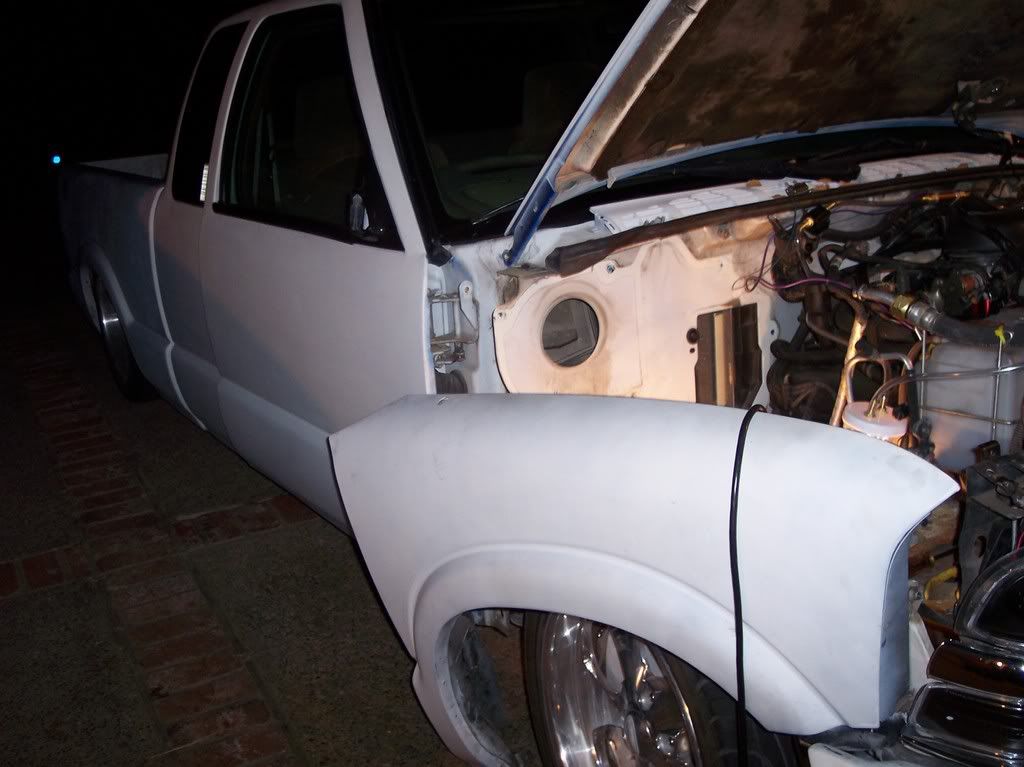 here you can see the studs where the 2 10mm nuts are.
the new box i made gives about 3 inches or so of more clearance. the blower motor has not been relocated. all i did was chop and re-weld underneath the blower motor allowing for more clearance. here's a few pics of the old cracked box compared to the new modified box.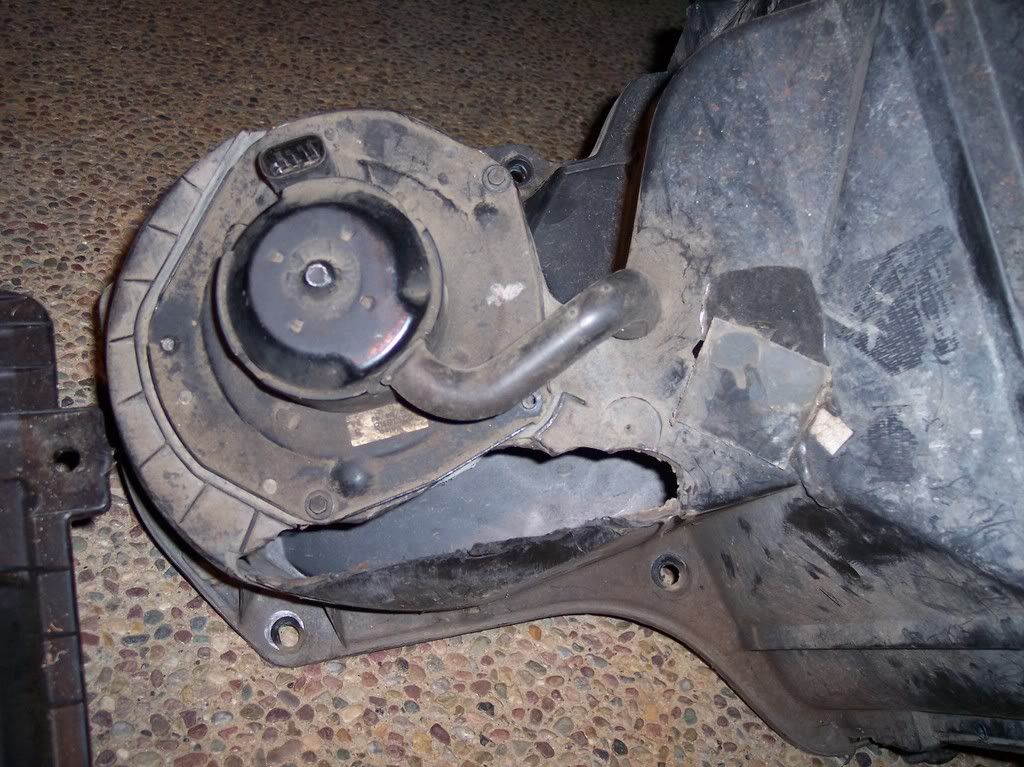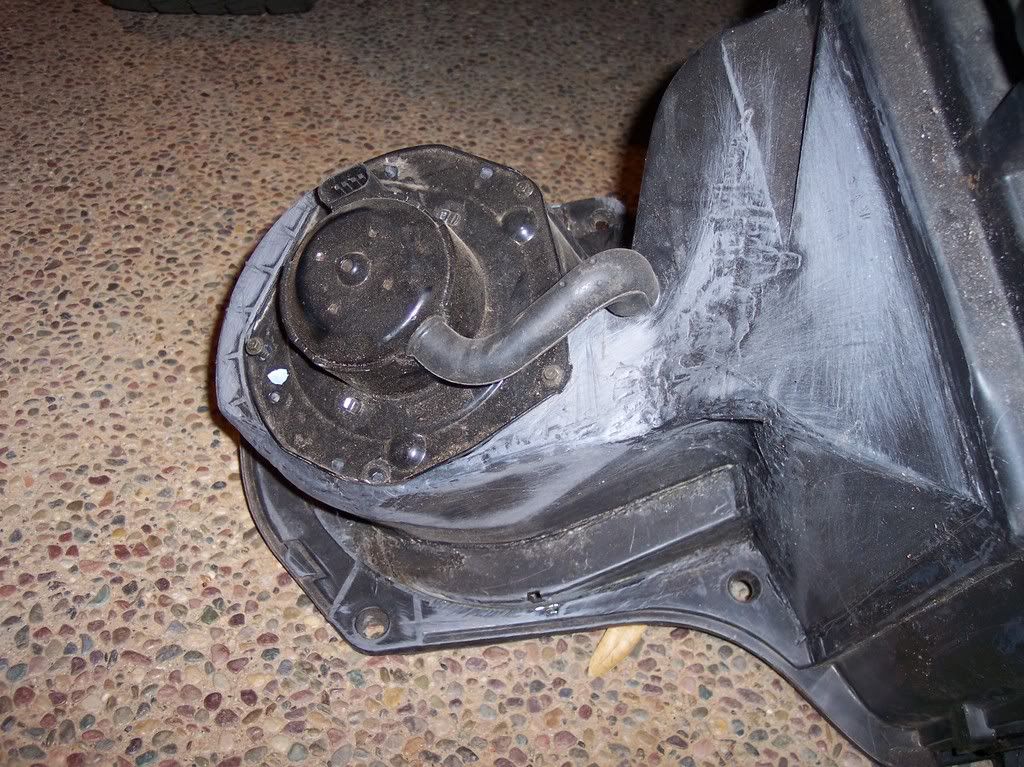 wrestle the new box into place and bolt into place. attach the ac lines and plug in the wiring.
bolt the fender back on and put the battery back in.
start the engine. turn the ac on full blast. add 1 can of recharge then 1 can of oil then 1 more can of recharge. you will here the ac compressor kicking on/off as it takes a charge. watch the psi needle on the gauge and make sure you don't add too much too fast. this is the recharge kit i bought and the oil i used. when your ac is totally empty because it has been disconnected it will take all of this for a perfect charge so you won't need to worry about adding to much. this is only true if you have the same ac system as i do.
hope that helps for anyone with a busted blower box.:tup: