this is the only pic of the devious tank ive found and been using for a reference apon my install. it is MeltingPlastic's truck i believe. Ive also been in contact with Jeff Davy who i assume works for devious ? anyway here's some helpful tips for the next guy to use and also some questions i have
so apon installing my fuel pump today i ran into a few problems.
1.) the stock fuel pump assembly for my 01 4.3 with steel tank is too tall for the devious tank:rant:the brand new one i just bought!:rant: no big deal i have an assembly from a 2dr blazer tank which is shorter that i had to put a new pump in and will use with this tank.
2.) the top of the assembly doesnt sit inside the tank and lock in place like on the stock tanks.. this is where mine is sitting right now.
3.) the tank doesnt seem to be made to fit tight up against the cab wall. if its not meant to no biggie but i only way that because if i were to push it flush my filler neck would come right thru thr front bed mount. right now the filler neck is actually right up against the front mount. the filler neck spout on the tank seems to be a bit off on the tank but i can work with what ive got
now if you look at he first pic i posted it looks as if his sat the same way mine does.. not positive but thats what it looks like to me.Ive sent a PM to him asking this question. guess i got impatient and made this thread while i wait
anyway ive got it pretty secure and was gonna throw some lock tite on the 4 screws that hold the plate down onto of the assembly but wont this throw a code?? evap leak or something.. what should i do i dont really want to shave the opening in the tank....
oh and 4th.) just for anyones future reference if your running the SD raised gast tank X member youll have to cut out a portion of the underside so the tank will sit flush. I did notice someone in an old devious tank thread stating they couldnt get their tank up high enough.
youll also have to cut the slope out of your front gas tank strap for the front of the tank to sit flush and flat or the strap wont reach the bolt hole on the frame mount.. i didnt take a pic of that before it was installed today sry..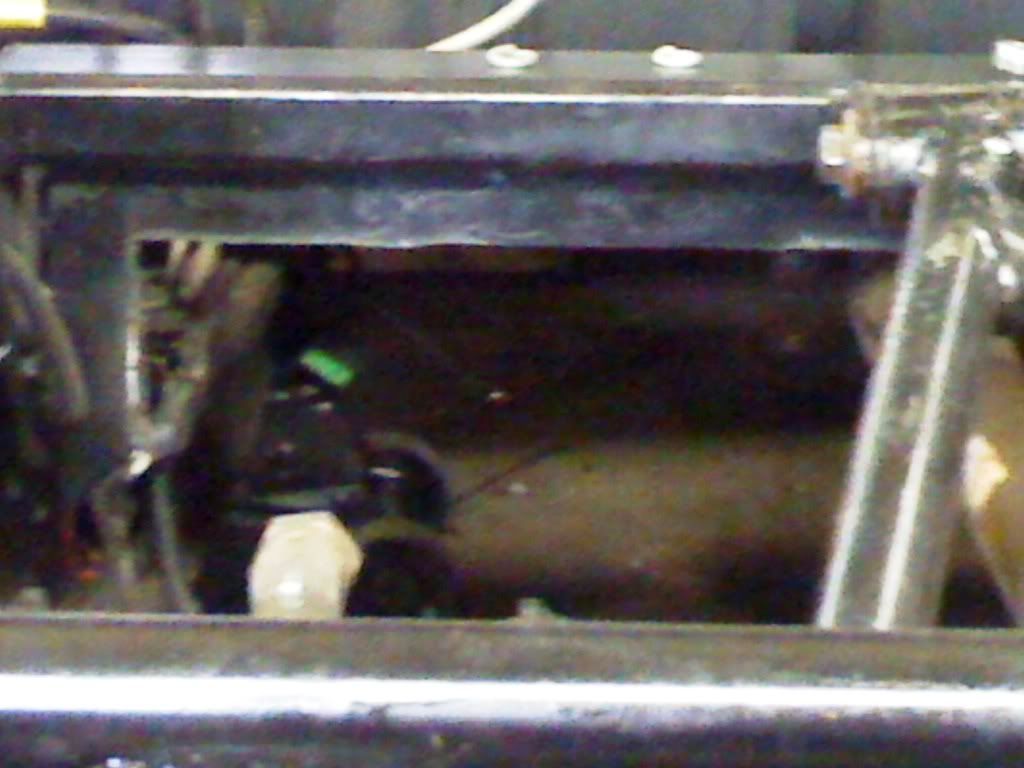 sry to ramble fellas, i did search this out and came up with a bunch of 04',05' and 06" threads with little pictures/info to guide myself with.....ill get some better overall pics tomorrow once i get my charcoal box finished mounting to the gas tank crossmember
awaits for your replies