I am bored and I havent posted pics in awhile...
Truck - 1997 chevrolet 2dr 4x4 blazer
Mods - 2" BL, 2" shackles, fabtech add-a-leaf, t tweak, 130 watt titanium slim lighters (KC), rola roof rack w/ 4 55 watt KC back up lights, SS grille, billet bowtie, tinted corner markers and tail lights, 2" reciever tubes with el cheapo D shackles, trailer hitch, home made CAI, Under drive pulleys, MAF screen delete, 31" Firestone destination AT's, cragar soft 8's, debadged replaced with blacked out cobalt bowtie, 49" LED light bar, Bilstien ZR2 shocks, polyurathane sway bar bushings and end links, Wolo air horns.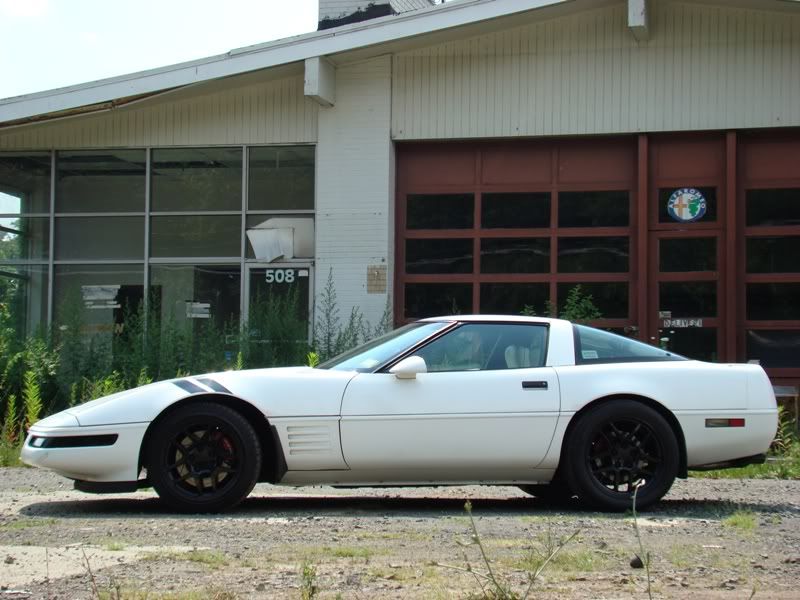 Recenctly finished exhaust.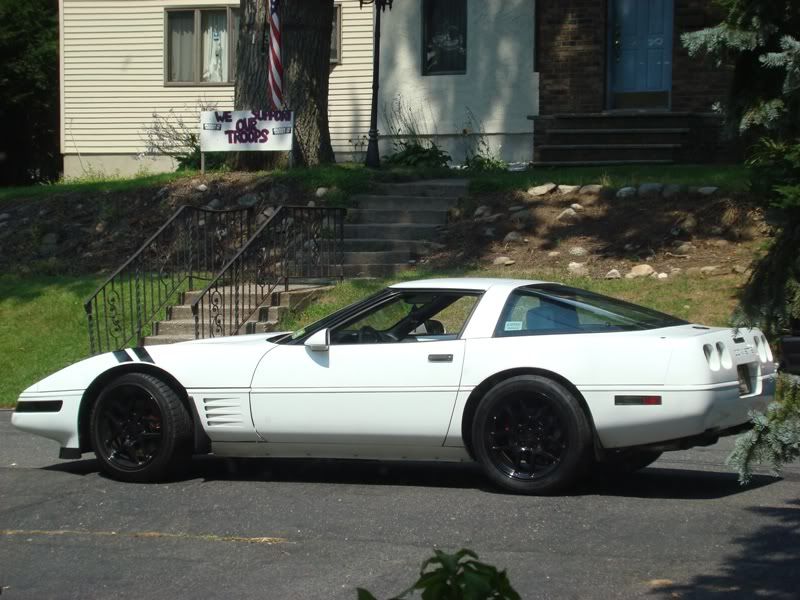 Car - 1993 M6 LT1 FX3 corvette
Factory options - FX3 suspension, sport seats, J15 brakes, optional 2 roofs (black plexi, white), and a few others I dont remember...
Mods - SLP CAI, Air foil, 1.6 roller rockers, ASP under drive pullies, PCMforless tune, B&M ripper, Melrose headers, melrose header back (extensions, x pipe, randomtech cats, and turn downs), Billet universal drive shaft joints, 4:10's, Nitto drag radials. C5 front brake conversion, Stoptech rotors and HAWK pads all around.
Appearance mods - Lowered 1 inch, GS black fender hash marks, tinted corner markers and tail lights, 17x9.5 (265/40/17) 18x10.5 (305/35/18) powder coated black C5 ZO6 rims, Black w/ white 6spd hurst shifter ball.