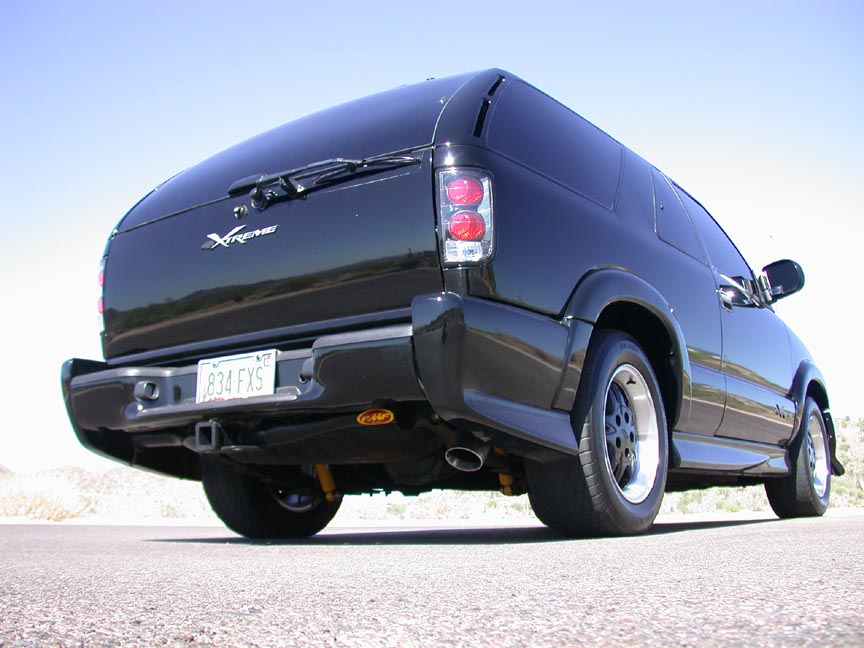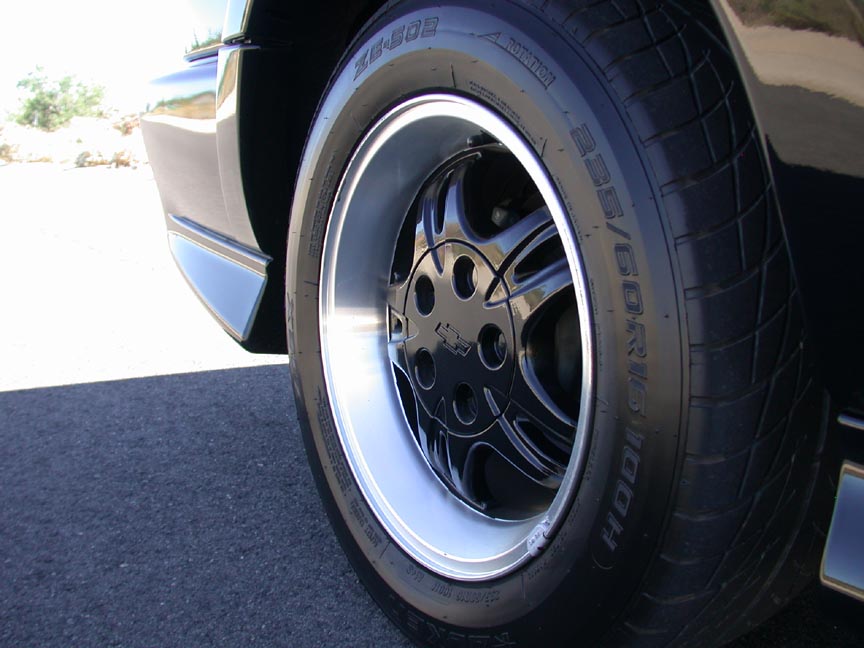 Engine Mods
K&N Air Filter
Modded Air Flow Sensor with resistor off ebay
Poweraid Throttle Body Spacer
Hypertech Programmer
Pully Kit
Exhaust Mods
JBA Headers
2.5" Down Pipe
3" pipe all the way back
Hi-Flow Cat
2-Chamber 50 series Flowmaster
Electrical Mods
Optima Yellow Top Battery.
130 Amp rebuilt factory Alternator w/high speed pulley.
4 gauge from alt to battery.
0 gauge power cable to amp.
Exterior Mods
Vision 6000K HID Conversion for lows.
Xenon Blue high bulbs.
Front APC Clear corners.
PIAA Blue Fog lights.
Street Glow Blue Neon Under Body.
Speed Grill Inserts.
Chrome Painted BowTie.
Painted front license plate cover.
Painted factory high gloss black rear window trim.
Carbon Fiber Tails w/ blue bulbs for reverse.
Limo on all windows except front windshield.
35% on front windshield.
Interior Mods
Blue Neon tubes under front dash.
Blue Neon tubes Bass activated under rear seats.
Blue Neon tubes in 6x9 speaker grills.
Single Blue Bass activated lighting tube above rear view mirror.
System:
Alpine 7864 cd player.
Audiobahn 120 amp ANL fuse holder.
Lighting Audio 2 Fared digital moniter cap.
Rockford Fosgate BD1501 with a rating of 1876x1 rms!
(2) JL audio 12" W6 Version 2 which look like W7's.
Sealed box made to specs.
tell me what you think?
my page with the details
http://xtremeblazing.freewebspace.com