·
ITS NOT EASY BEING EASY, MODERATOR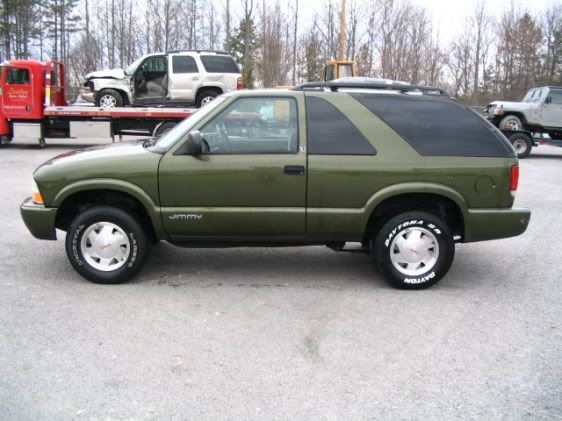 bought this 4/1/06 01 jimmy 69k miles. awesome color. army green!
This is my daily driver when weather permits.
upgraded to avs switch box!
AIRLIFT 1/2'' AIR VALVES AND EDC.
drop spindles
400 psi adjustable pressure switch
2 stainless 5 gal tanks
5/8'' line
all nickel plated fittings
3 kp gauges and 1/8'' line for gauges
2 GREEN AIR ZENITHS
2600 bags all around.
art upper and lower control arms
custom
www.krisdyefabrication.com
6 link with bags on rear lift bars
weld in sd blazer notch
03 zq8 wheels for daily driving.
train horns mounted up front
street scene mirrors painted to match body color
kicker ss front components
2 L7 kicker 15s and 1 kicker 2500.1
still need to buy some step shavers and tail fillers.
6-6-06 as of this date
airlift edc installed < VERY IMPRESSED
ebay polished intake < looks pretty good actually
hypertech hpp3 <-poop
billet grille installed < ok i guess
2 kicker L715s in a ported box and a kicker 2500.1 amp installed < pretty loud
pioneer avic n2 navigation lcd screen installed < navigation is pretty pimp
red top optima in the back <brandy new
train horns installed < so much fun
12-19-07
snowing pretty good here in ohio so its put up for the winter.
got a new big krisdyefabrication sticker on the back window!
street scene mirrors are on and painted
rockin the black 20s
debadged finally
pictures!
the 2 green air zeniths and the 8 airlift 1/2'' valves
2 of these stainless 5 gallon tanks will reside in the cargo area of the truck
update. being bagged right now at >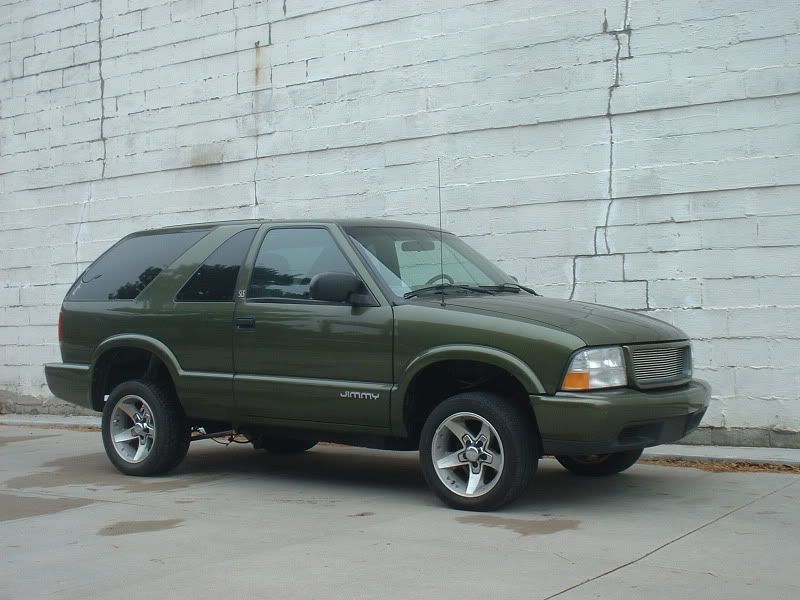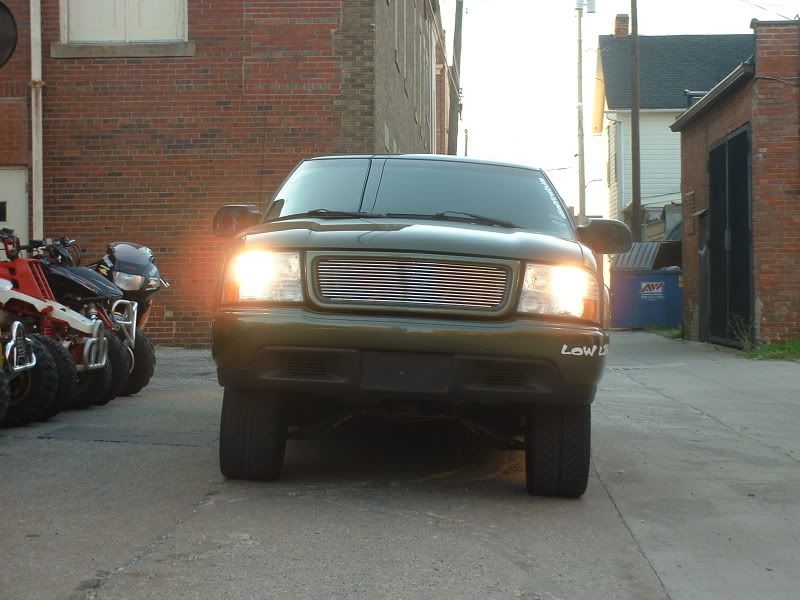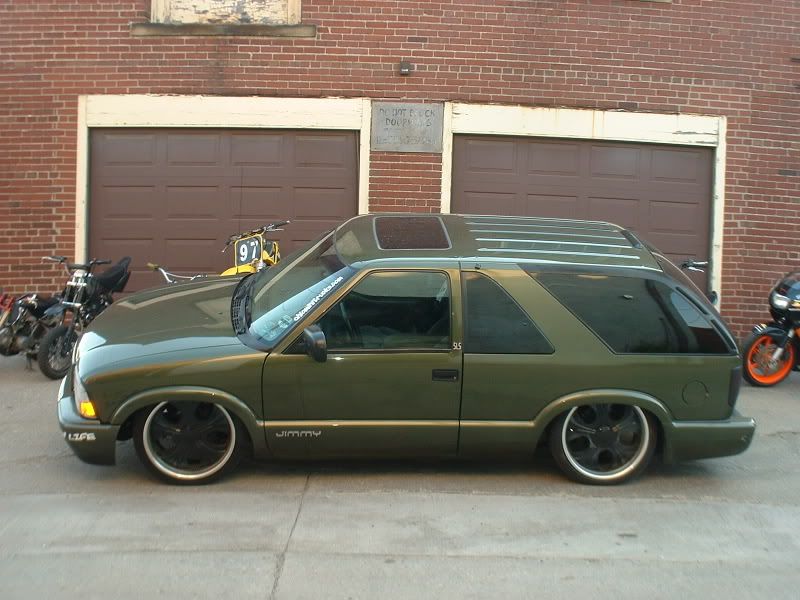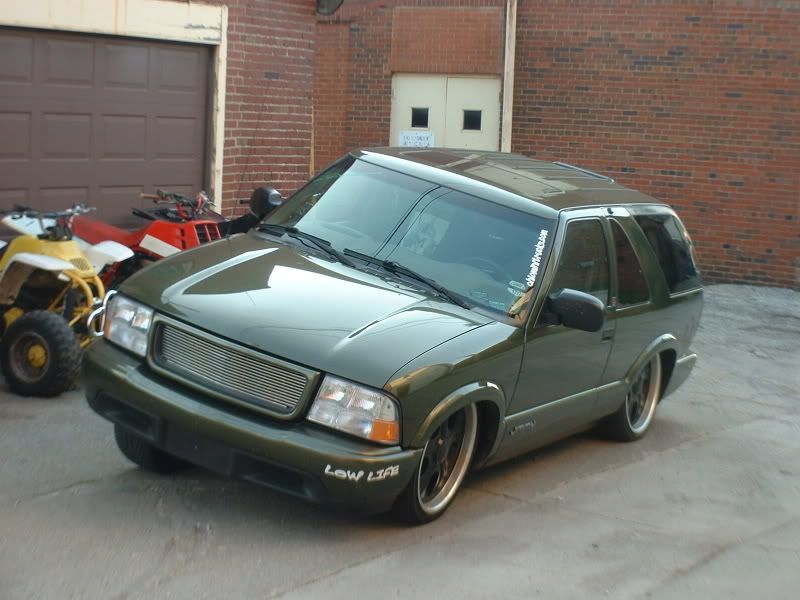 debadged and mirrors installed