Discussion Starter
·
#1
·
Last Friday, I got rear-ended, right in front of my house. I was waiting for a break in oncoming traffic, to turn left, into my driveway. I live on a busy street, so I'm aware of heavy traffic and keep an eye on the rearview mirror for people coming up behind me. They'll either stop or go around me in the curb/bike lane. This time, though, she wasn't slowing down or moving over. So, I leaned back into my seat and waited for impact.
Sho'nuff, she hit me at what I think may have been full speed (35mph limit), left-front to right-rear. The spring is bent, so the axle is crooked. I was able to move it under its own power into my driveway, but it's not going anywhere else.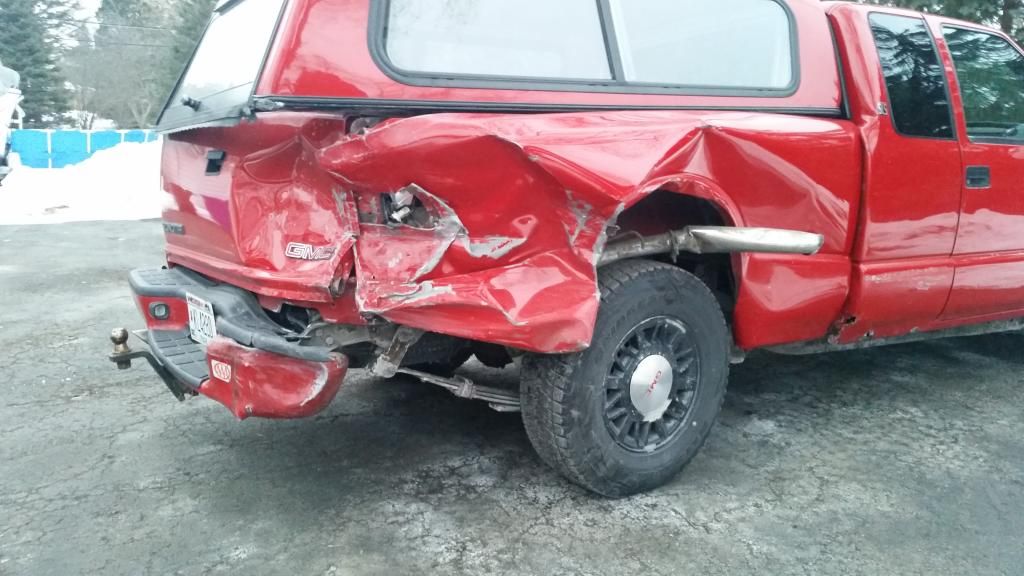 I'm OK, still after a week. But, as you can see, my Sonoma is borked. It just got picked up by the insurance company today.
I'll be picking up a 2002 S10 Crew Cab, Monday/Tuesday, so, I'll still be an S-truck owner.