Discussion Starter
•
#1
•
well, this is about 6-7 months in the making. dont know if anyone remembers or not, but i was backed into in january while getting lunch. drove past some guy and he backs into me while im still movin forward. yet, insurance still thinks it my fault (somehow). so, heres what im workin with. 2000 xtreme x-cab, 2/3 on 20's, billet stuff, molded rollpan, shaved gate, squirters, and doors, goodmark hood.
heres a before to see what it looked like last winter:
and then this happened: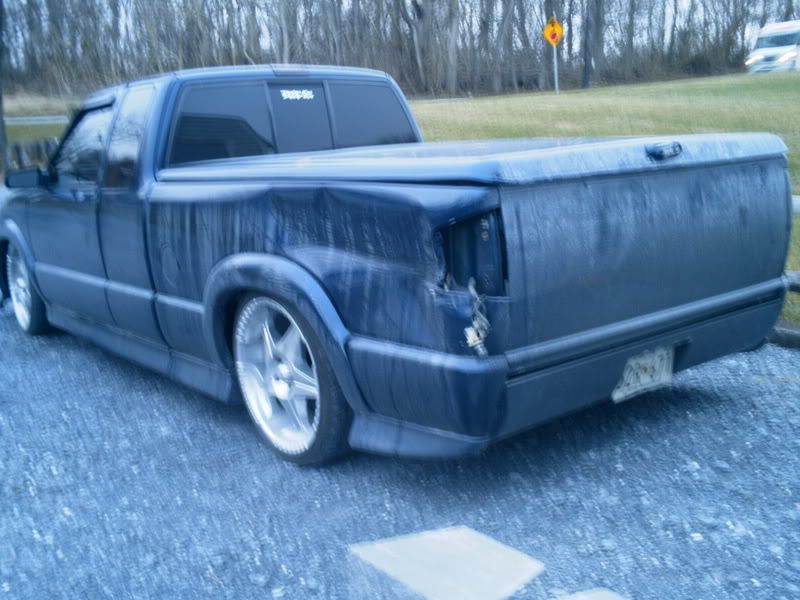 rolled like that for some time. then found a deal on a whole bed, opposite side damage, rollpan (GM- for sale btw, pm), tailgate, grille shell, and some other stuff too, for 350$. sold the gate for 150$, so im in 200$. gotta love s10forum classifieds!
then, finally got the bedside on: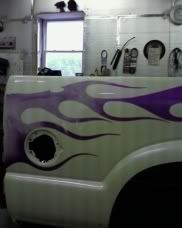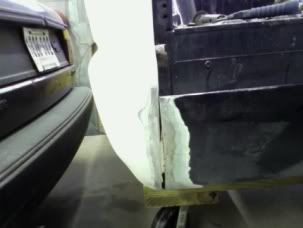 Drove like this for about a month: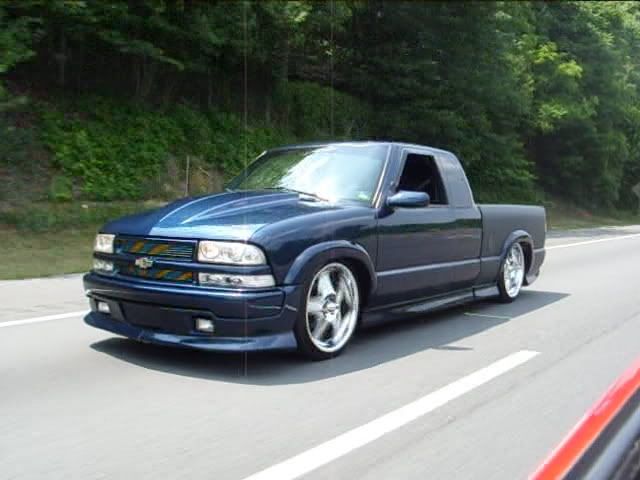 and as she sits now (minus a tailgate):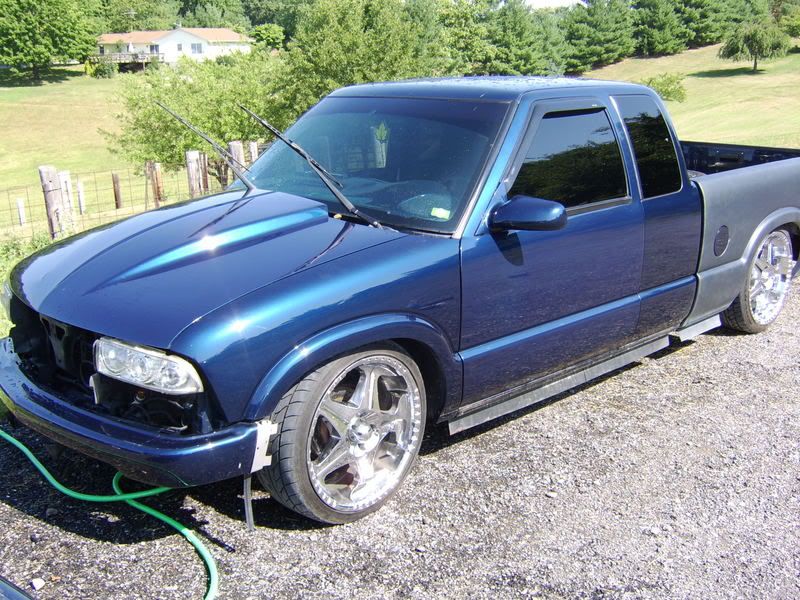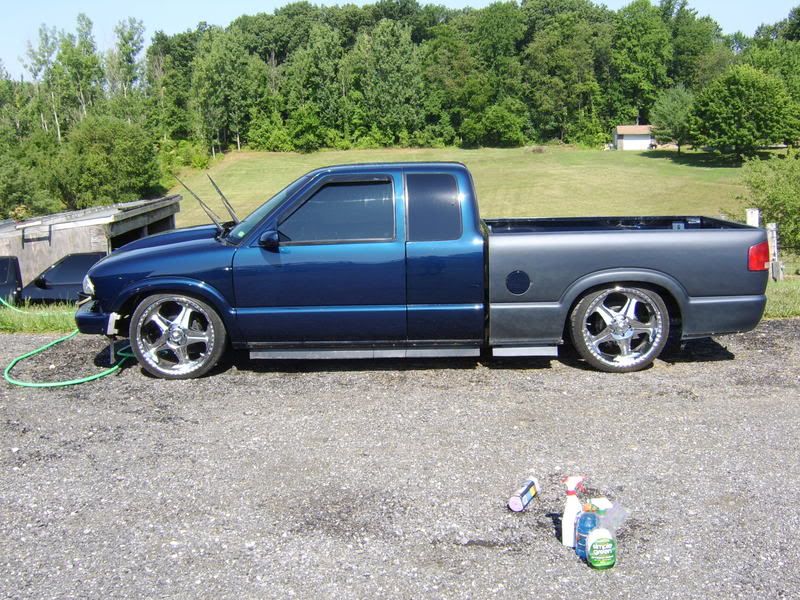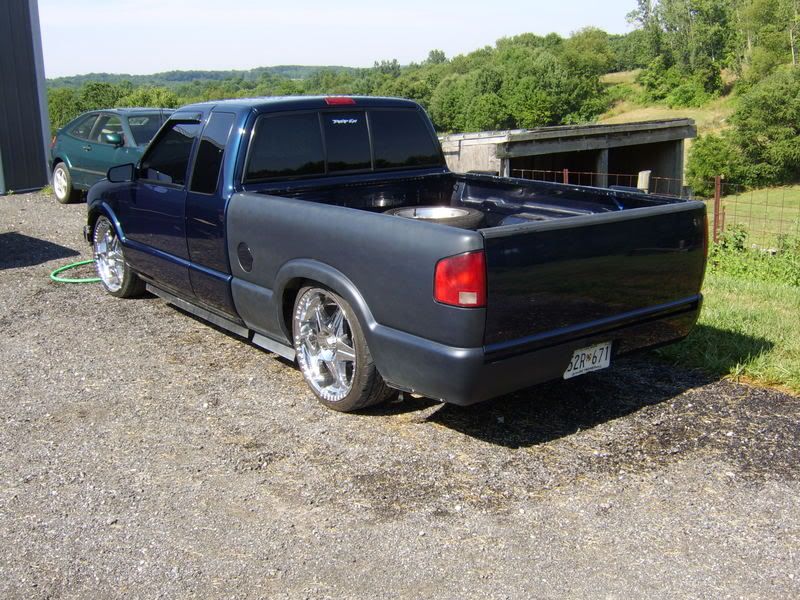 and the wonderful bondo cracks on the gate (also got rid of that stupid plastic thing that was at the top: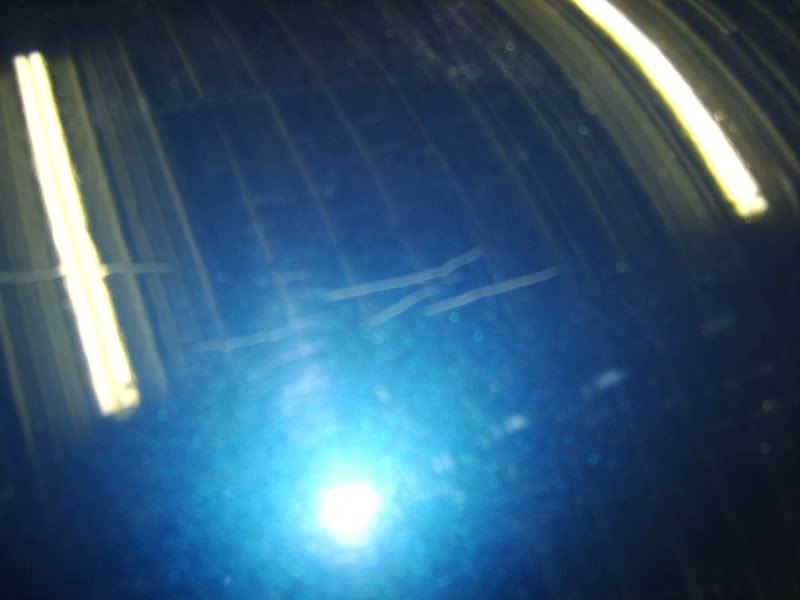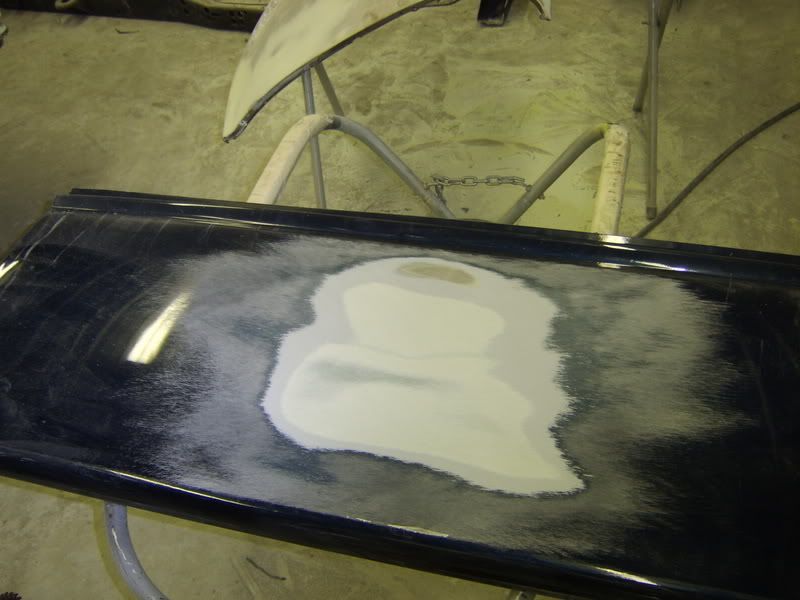 and as of tonite, the checkmate bedcover has been smoothed and primed, and the gate has been redone and will be primed. the grillshell is prepped about 90%, and parts of the x-kit are cleaned and scotchedbrited. they still need more work.
thats about it as of now. def have some stuff up my sleeve. but im keeping that underwraps. it will be done in a week and a half. pics will come when mores completed.