Discussion Starter
•
#1
•
I am just beginning an engine and transmission swap in my 1997 Blazer LT AWD 4dr. 4.3 Vortec (190hp/250 torque) that I ordered in July of 1996 with every extra that was offered including full length overhead console, towing package and 3.42 rear axle ratio. The towing package included suspension upgrade, transmission cooler, oil cooler and remote oil filter (under radiator). I purchased a cowl induction hood and Gibson cat-back exhaust for it while I was waiting on it to be delivered and installed both before it had 500 miles on it. I also installed a B&M deep transmission pan on it at about 10k when I purchased a travel trailer. It has given good service pulling the travel trailer and being driven daily for 160k now but needs a little more power for pulling the travel trailer.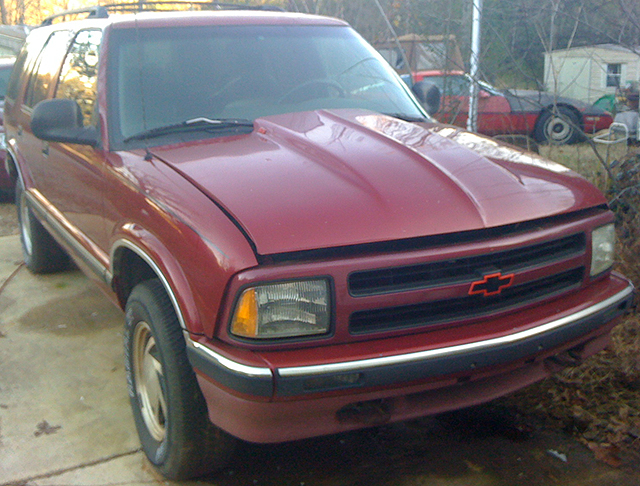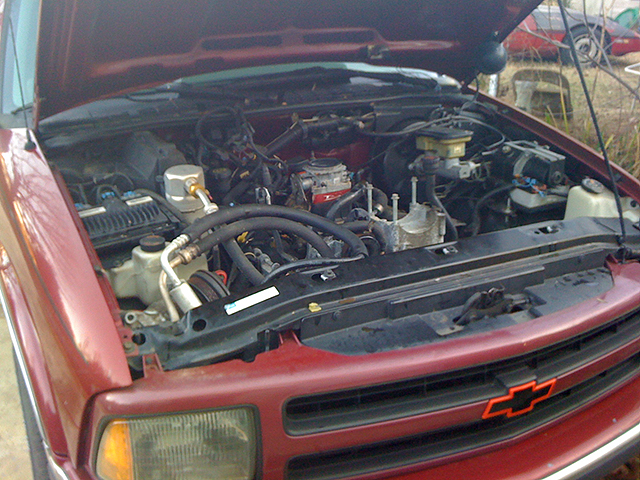 I have acquired a 5.7 Vortec (250hp/335 torque) and 4L60e transmission from a 1996 Tahoe that was rolled with 57k on it. I was lucky to get to the Tahoe before anything was removed from it so I was able to get everything that I wanted including the complete under hood wiring with the ECM and all hoses, brackets, ducting and tubing on engine and transmission.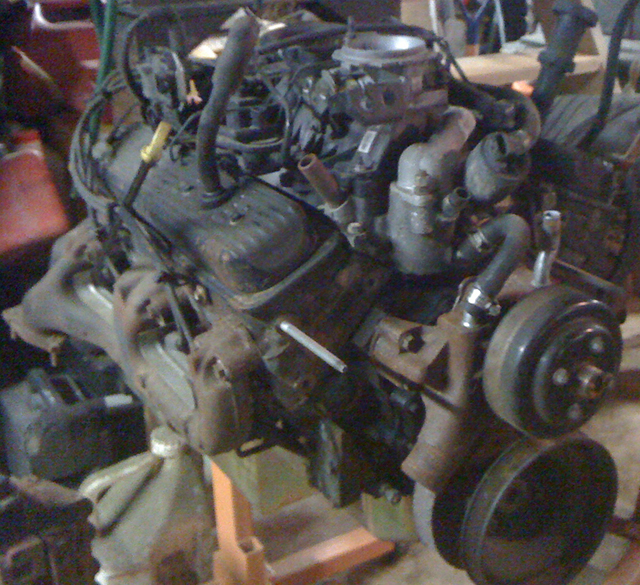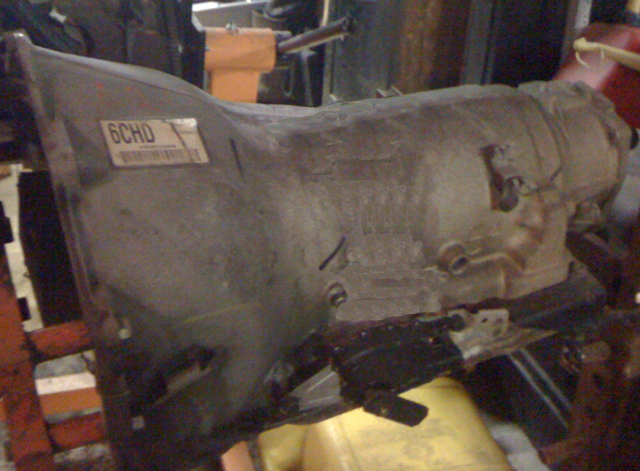 I have purchased everything (I hope) to install the 5.7 in the Blazer including the engine mount brackets, 4x4 oil pan, Ford clutch fan, 84 Corvette radiator, Hypertech Power Programmer III and BBK 80 mm Power–Plus Throttle Body. I installed a new HD oil pump when changing the oil pan and checked the crankshaft bearings and cylinder walls while the oil pan was off. Everything looked like new so I decided not to do anything else to the engine since it only has 57k miles on it.
The transmission needed a short output shaft installed since the Tahoe was 2wd so while I was doing that I rebuilt it with all Corvette parts.
I have several different types of exhaust manifolds that I have acquired over the years but the exhaust manifolds that came on the Tahoe 5.7 engine look like the manifolds on the 4.3 and look to turn down in the same area as the 4.3 manifolds.
Has anyone done a swap like this before and if so what manifolds did you use? Also are there any other tips you could give that might help with anything that I have not thought of?:bowtie: